Now that I've finally finished talking about our summer trip to the States and Korea, I can tell you about our "normal" life back here. The big thing is that we've officially transitioned to elementary school!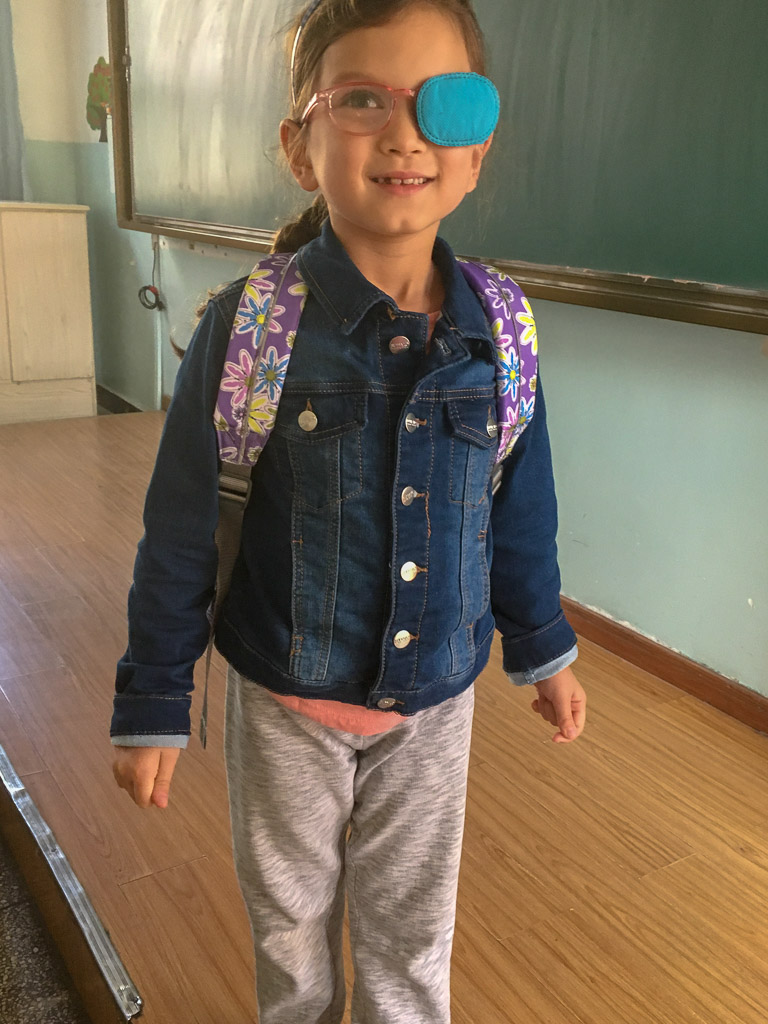 So, I'm going to tell you about a lot of things that are amazing, but the one that's most amazing is that all we did was go to the school on registration day and hand them our passport and they said we could come! That is jaw-dropping easy. Seriously, nothing happens that easily in this part of the world. So that's the first awesome thing that happened. The second awesome thing is that when I went to the school for the (FOUR HOUR) parent meeting the day before school started, I found out that M got put in class with one of her best friends! We were so excited!! And the other little girl looked just as excited as M did, and so did her parents.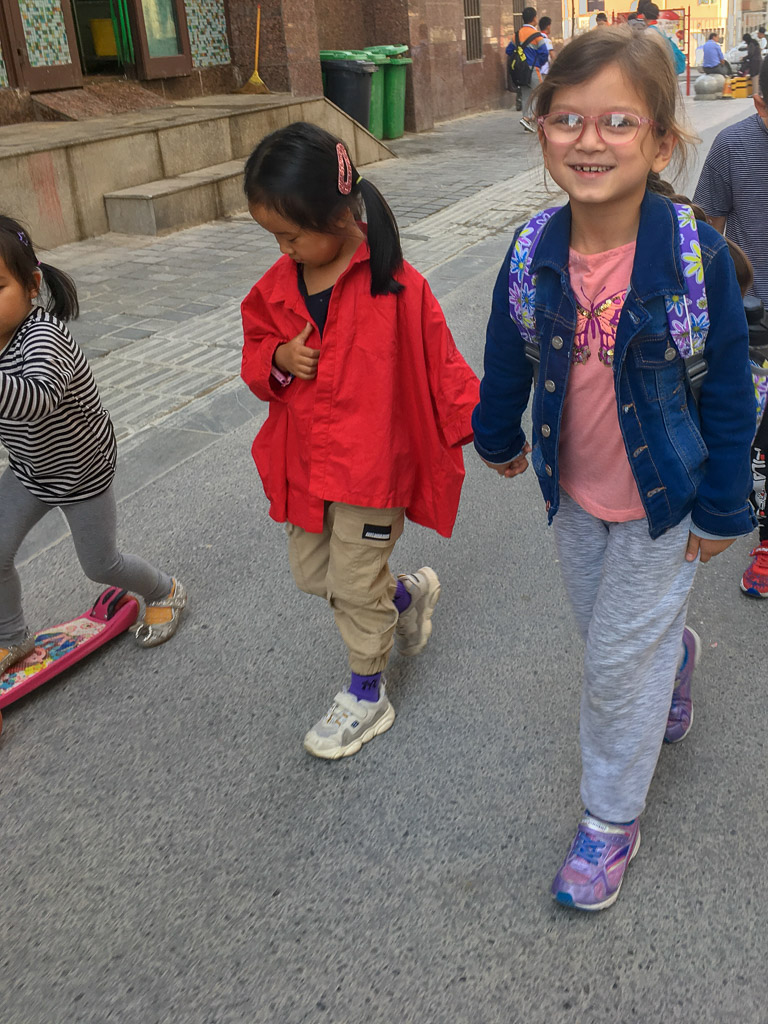 So, M was feeling MUCH better after having been to the school for registration and also after finding out about her little BFF being in her class. But of course she was still nervous on the first day. We got there super early, and she picked a desk to sit in. All the parents got to be in the class with them for a bit while the teacher collected paperwork for everyone and the kids all sat there terrified. Thankfully, I had had the presence of mind in the morning to sneak M's first day "prize" into her backpack, so once my paperwork was done and I could leave, I told her that when she was ready, I would tell her a secret about her prize and then leave. After about twenty minutes, she decided she was ready. So I gave her a hug and whispered that her prize was in her backpack and then ran.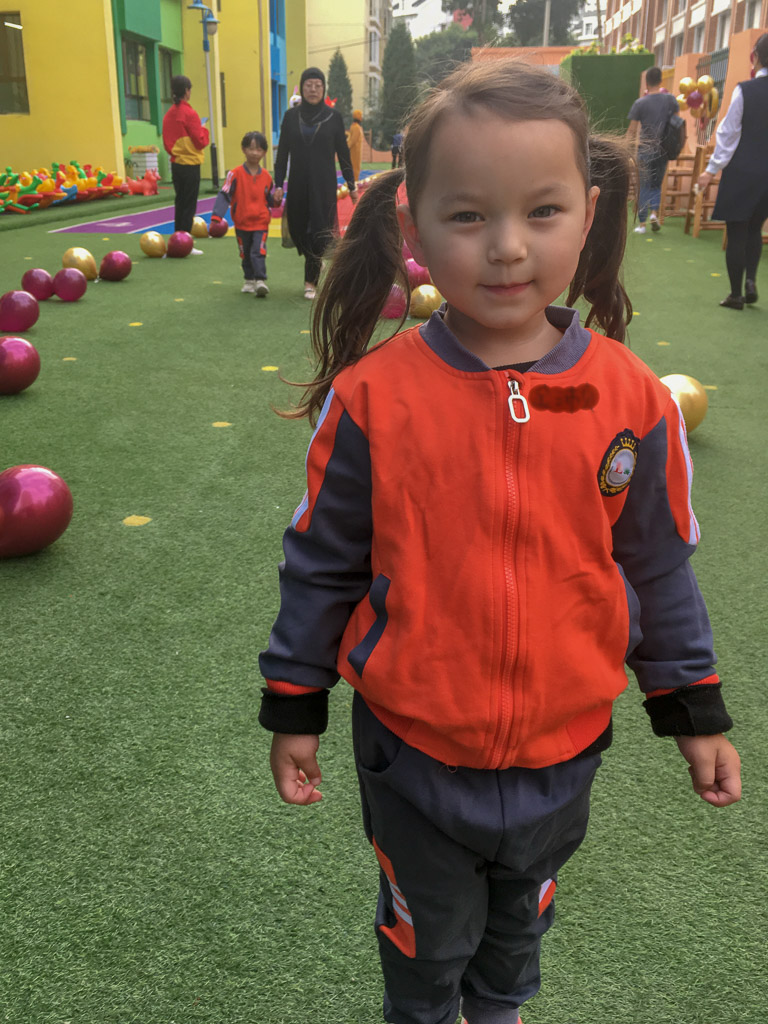 Boy, was she excited about that prize! She's been learning about space in home school, and I had gotten her an Usborne lift the flap book about the solar system. She has some experience with teachers, so she quietly took out the book and kept it low on her lap while looking at it for the next few hours. She loved it! Also, I did happen to stand in the hallway for more than an hour after I "left," so I was able to see that she was doing pretty well. A few of the more outgoing girls decided they wanted to talk to the foreign kid, so they started asking M her name and if she would be their friend. She very effectively ignored them for about an hour, and then she suddenly she decided to open up! The other little girl ran out to the hallway, where her mom was also standing, and started jumping up and down saying, "The foreign friend is talking! The foreign friend is talking!" It was really cute.
By the time I picked her up for lunch (best thing about school here is a two hour break for lunch!), she said she had had a good day! Not just good, but GREAT! She loved school! I could hardly believe it. After a few days, she even said she didn't want to go to sleep at night she'd rather just skip sleeping and go straight back to school! Of course now that we're into the middle of the semester and there's homework and midterm exams and stuff (yes, midterm exams in first grade) she's much less excited, though still positive, about it. But we are extremely grateful for the smooth transition at the beginning!