After living almost my whole life in a place with only two seasons (hot and less hot), I've started to really love fall here!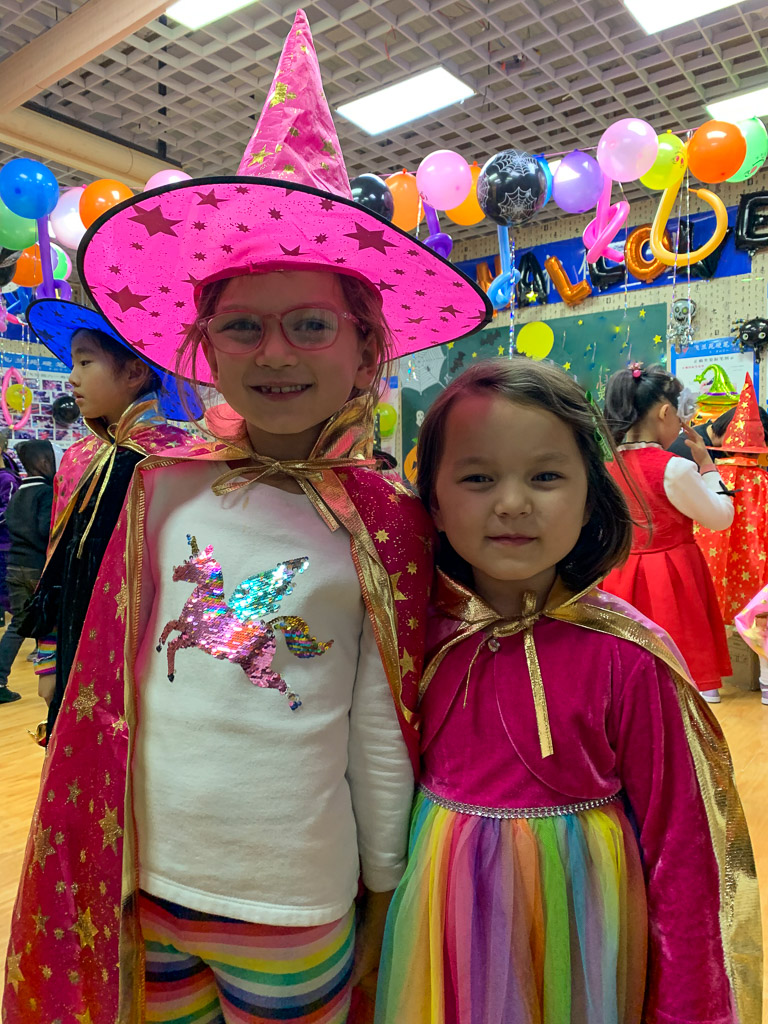 Although I will say that I do not love winter. After Fall, I'm ready for Spring. But it is what it is, and in the meantime, I love me some yellow leaves and pumpkin pie! The crisp air just makes me want to bake things, and I really enjoy pumping out loaves of bread and pies and cookies when the air outside has that not-too-cold, bite-your-nose feeling. We're already at the end of that part of the year now, though. This morning both of my entire feet were numb by the time I got back from bringing the girls to school, and that just takes the fun out of it.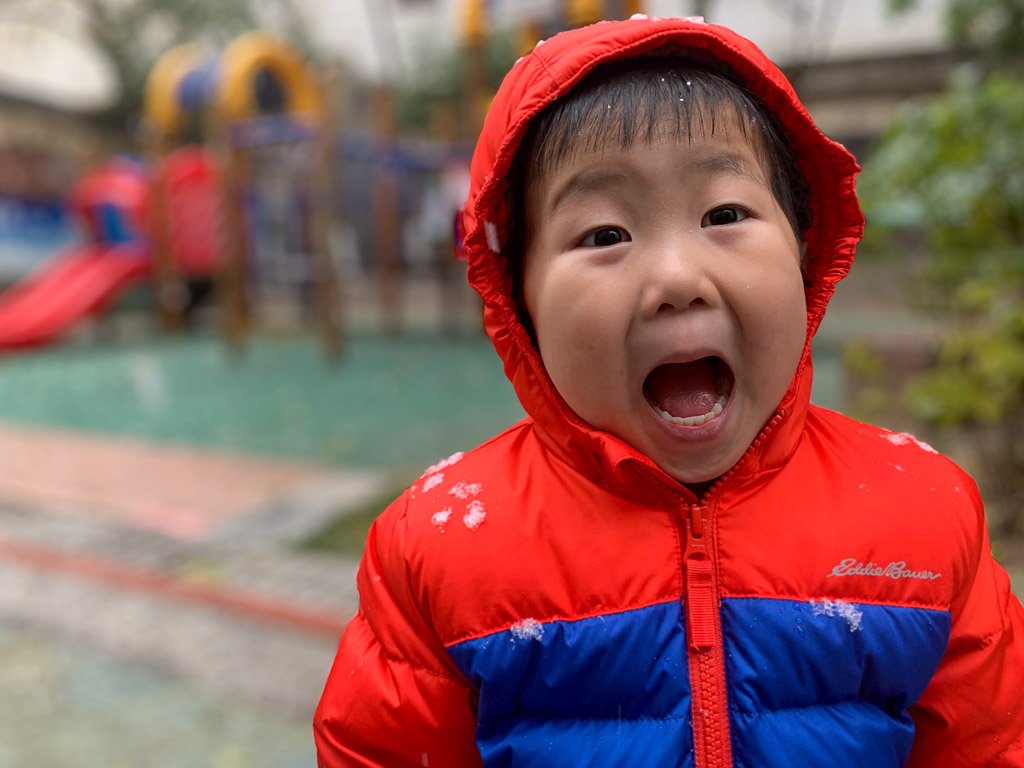 It's also been fun to watch G discover fall. He keeps seeing leaves falling and being like, "Mama! The leaves are falling!" Then I tell him that's because it's fall. And my favorite part is that he always translates that back to me as literally "someone is falling." I think it's going to be next year before he realizes that that word has two meanings.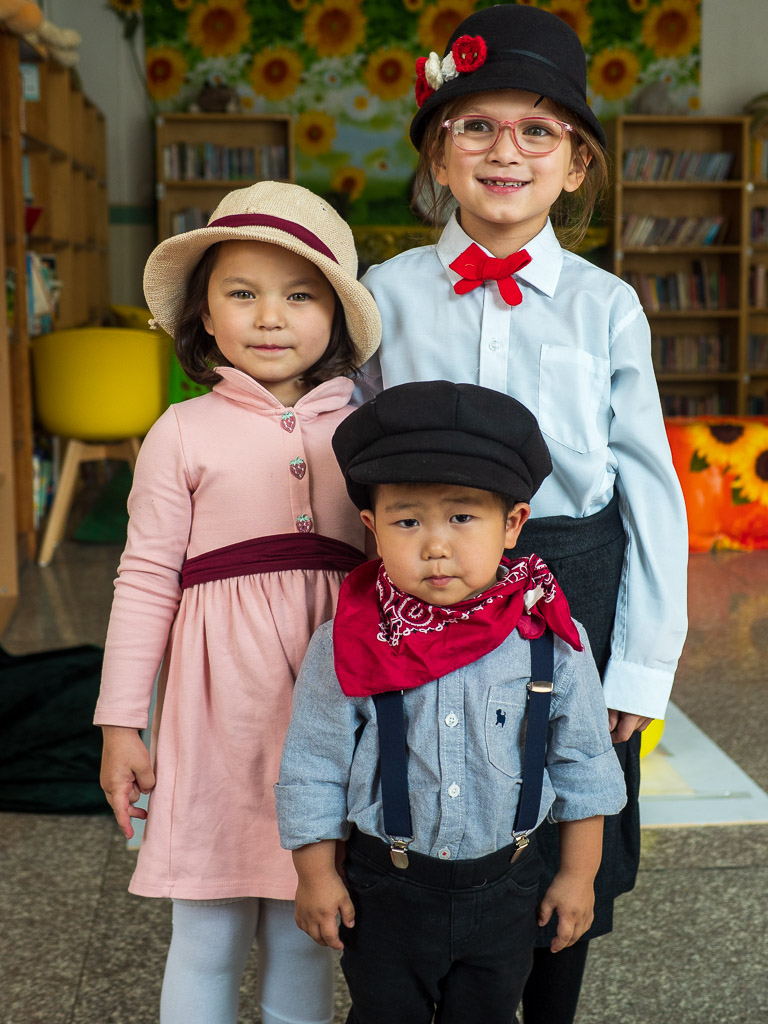 Of course, we also enjoy celebrating Halloween by dressing up and attending the international school's annual Harvest Party. It's the easiest American holiday we celebrate: all I have to do is buy a pack of cookies to share, make costumes for the kids and show up. Not like Thanksgiving or Christmas which compel me to spend days and days cooking. This year the kids decided to be characters from the 1964 Mary Poppins, which was extremely cute. Probably the best costumes we've done in five years. And it wasn't even very hard. We also bought little orange pumpkins to make jack-o-lanterns, but they're still sitting in the kitchen waiting for us to find time. Hopefully we can squeeze them in the next few days before the season is really over!