M and I both had birthdays in the last month!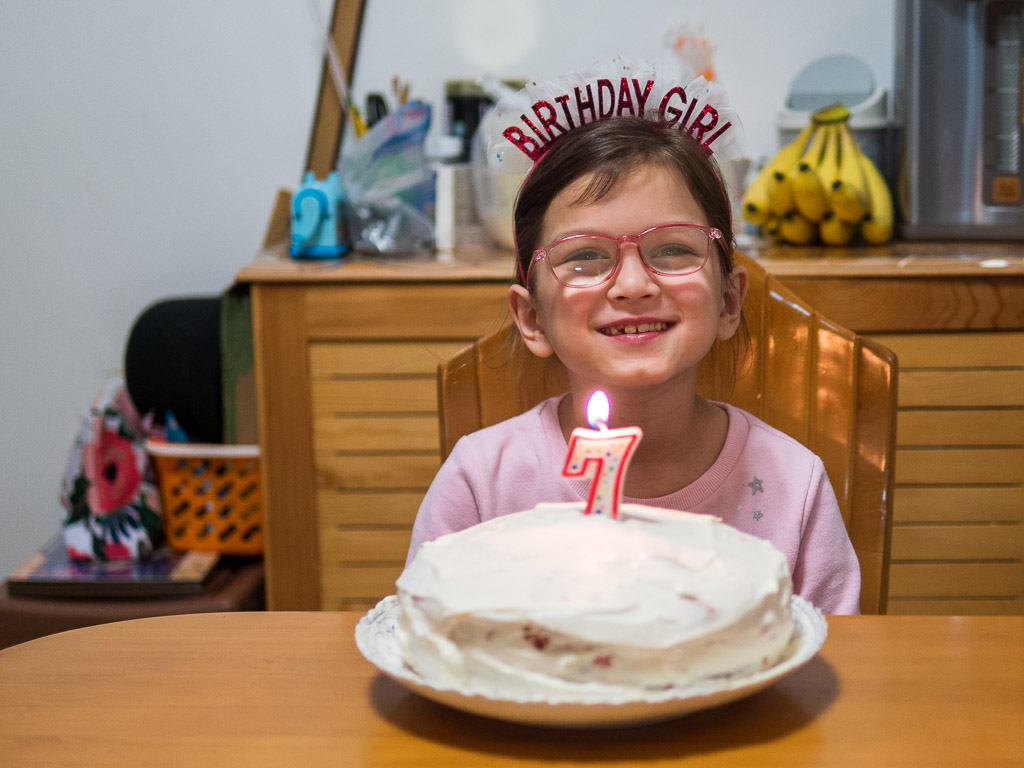 Because M is in a new school, it wasn't so easy to do a big party since the other families don't know us very well yet. So we tried to just go out to dinner with her little BFF, who has a birthday around the same time. But in the end, her BFF's little sister has been sick with fever and coughing for like a month, and everytime we try to plan something, the little girl is still sick and we cancel. So we didn't do anything with her friends. But she didn't seem to mind so much since her grandparents had come all the way from the States to celebrate with her.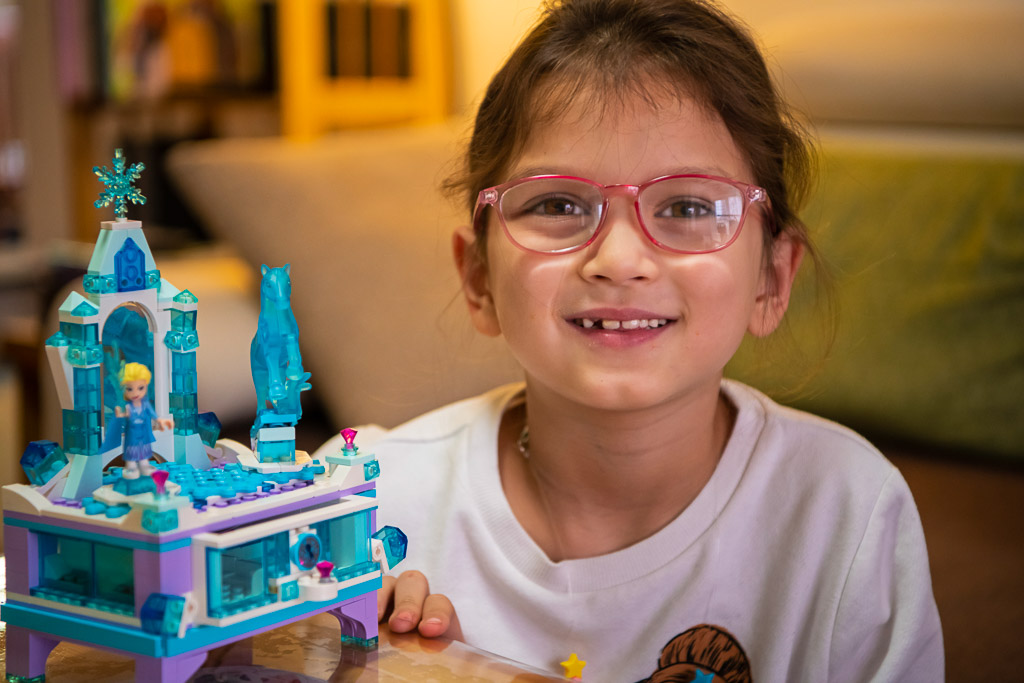 I did make her a strawberry cake, which was really fun. This was actually my second attempt at a strawberry cake since she had requested one for her second birthday also. I'm becoming an experienced little girl birthday cake baker! Strawberry cakes are a little harder to make from scratch than you would think because unlike chocolate and vanilla, you have to actually put real strawberries which have to be cooked separately, but this time was much more successful than five years ago!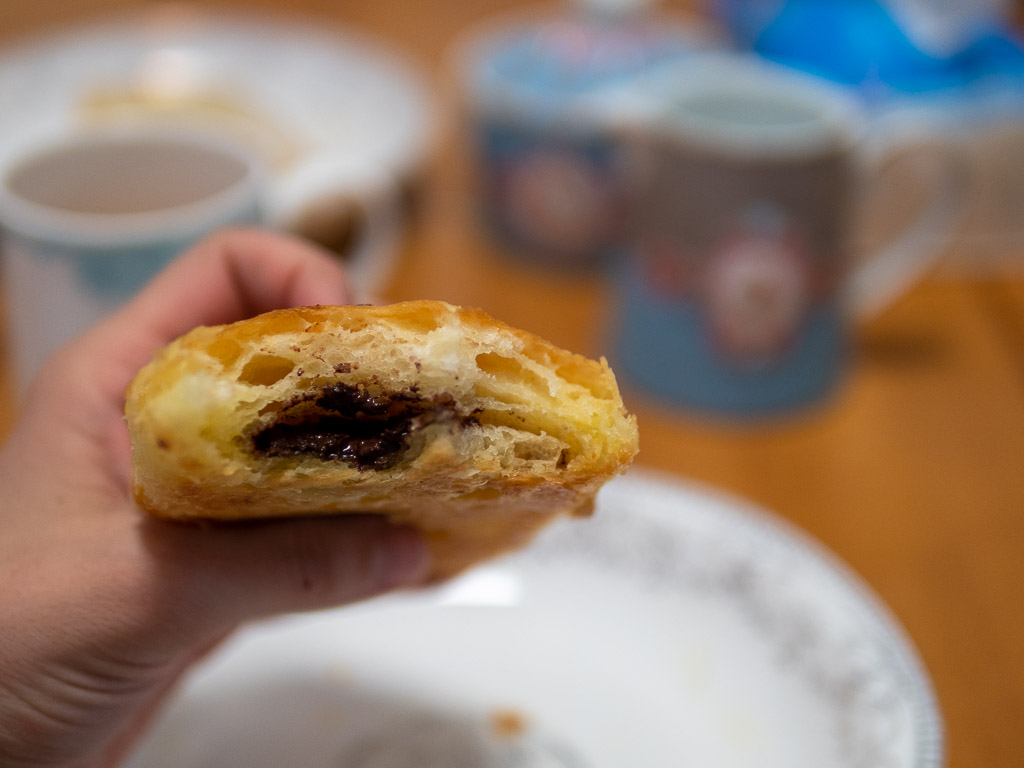 I also recently had a birthday, and H did his annual baking for me. I requested a pound cake and croissants, and he nailed both of them. He actually put chocolate in and made it into pain au chocolat (it's the same dough as croissants, just shaped differently and of course with the choclate inside). The girls also both drew me pictures/cards, and that was really sweet. I think it's the first year that they've really done something like that! Growing up. I had told H to not buy me anything because I felt like the Japan trip should count as my present, but I got a sous vide setup from my in-laws and a tea set from my parents! I drink my tea in my fancy cups every morning and my cooking (especially chicken) has gotten way yummier since the sous vide!
All these birthdays make G very anxious for his coming up in a few months. But he does seem to believe us that it's going to be his turn soon! He still has to get through H's birthday first, but he definitely knows that his is after that and he is beside himself.