For the first time this year, we had local friends over to help us put up our tree. It was really fun!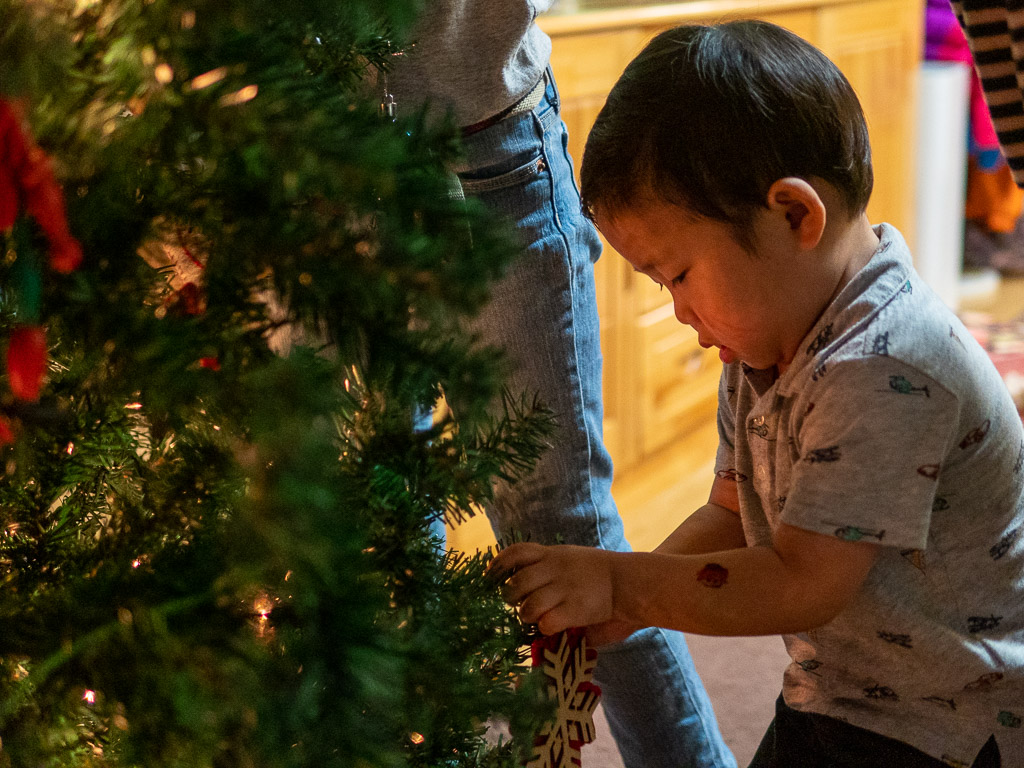 We hadn't planned to have them over, but in typical local style they texted us that morning with the renowned "Are you at home?" which means they want to come over. So we just told them we were planning on putting up our tree and did they want to join? Usually local people are pretty cautious about celebrating holidays with us because they're worried that it's against their religion. Just a few days before that, someone had refused to have Thanksgiving with us (which incidentally isn't even a religious holiday). But these friends are such good friends that they don't mind learning about our traditions. That was especially encouraging after the Thanksgiving refusal. So they came and helped us! It was super fun to put up the tree together, and their two year old thought it was a blast. In fact, even after we were done, he kept finding toys and putting them on the tree. It was days before I found everything he had put.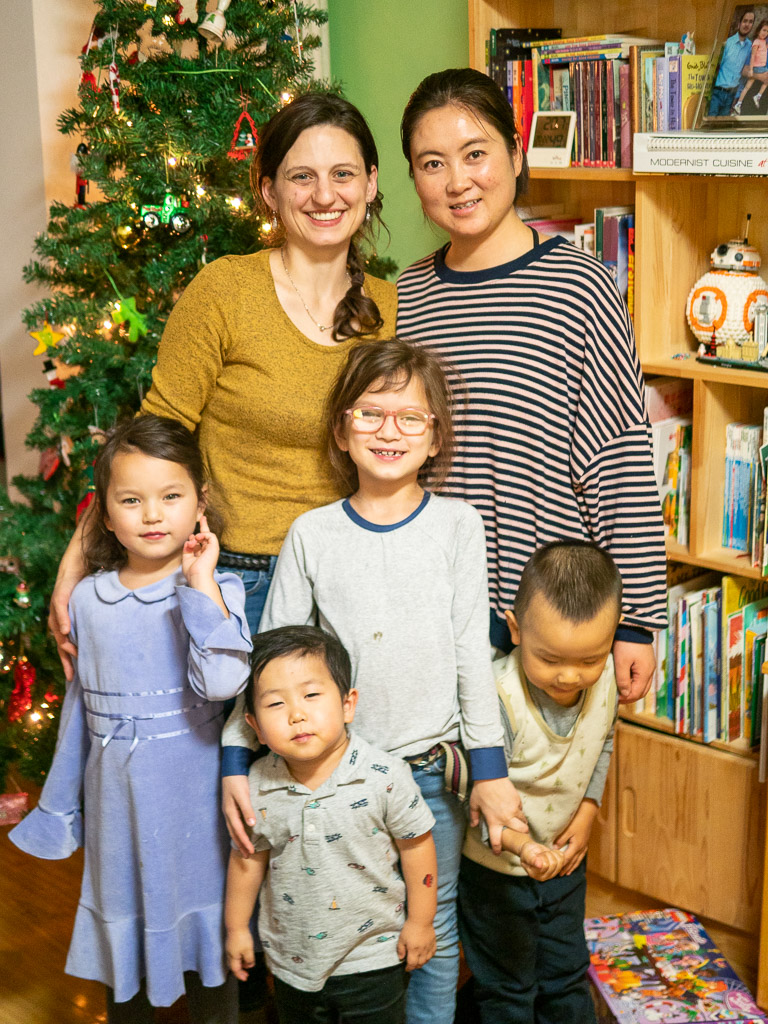 Also for the first time, the kids have matching Christmas pajamas! When my sewing buddy moved back to the States this summer, she left me a huge stash of fabric, including some very fun Christmas fabrics, and I used one of them to make matching pajama pants for the three kids. Unfortunately there wasn't enough fabric for pants for H and me and she had gotten it on clearance because they weren't stocking anymore. But the kids in their pajama pants are just precious! Also, they were SUPER easy to make. Way easier than I had realized when I decided to do it. So that was awesome. Here's the link to the free pattern just in case anyone wants to try their hand at sewing.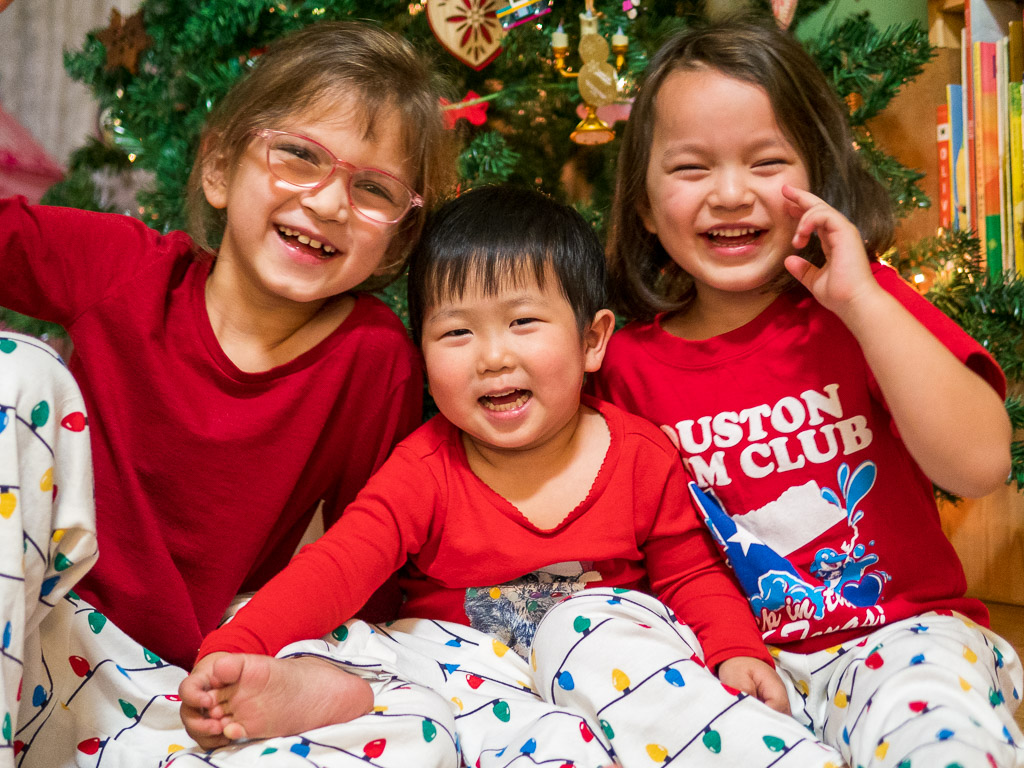 We also have a Lego advent calendar and I went to a women's Christmas party and the girls got to sing in a small Christmas choir at a fancy hotel in town for the Tree Lighting Ceremony (which also got us half price tickets for the buffet!). So all that to say, we are all really in the Christmas spirit!