H's Birthday and Kids love Grandparents
Since we got here, H caught up with me in age and our kids have been living it up with their grandparents and aunts and uncles.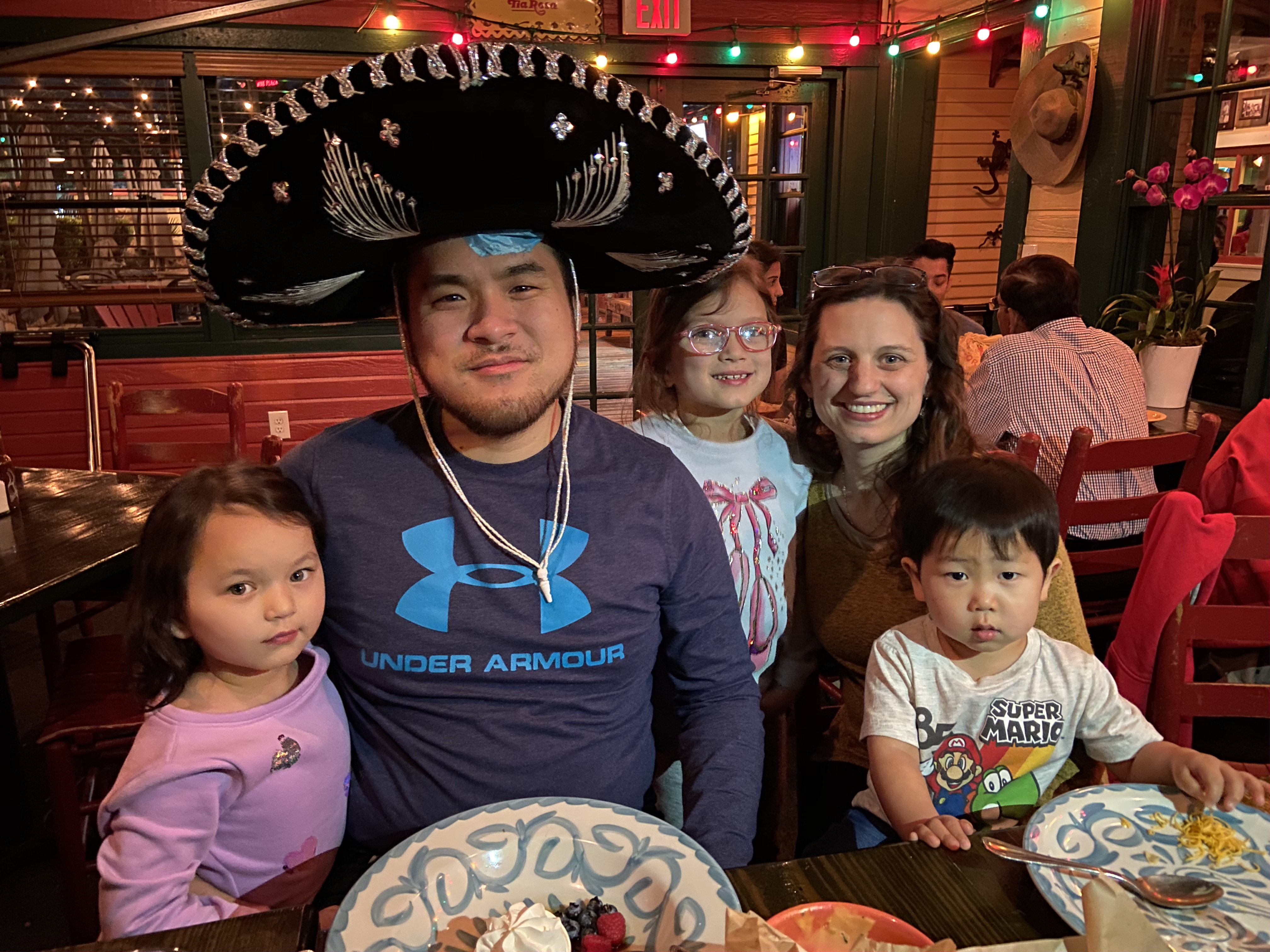 Since we were a little overwhelmed with the impending surgery and we arrived about a week later than we usually do, I didn't plan anything for H's birthday. It was sad. But we've got these awesome friends who did a great job compensating for me! They organized a little birthday dinner and helped me get my act together with making the annual ice cream cake. And they're also the ones who told the waiter to bust out that hat. It was really fun!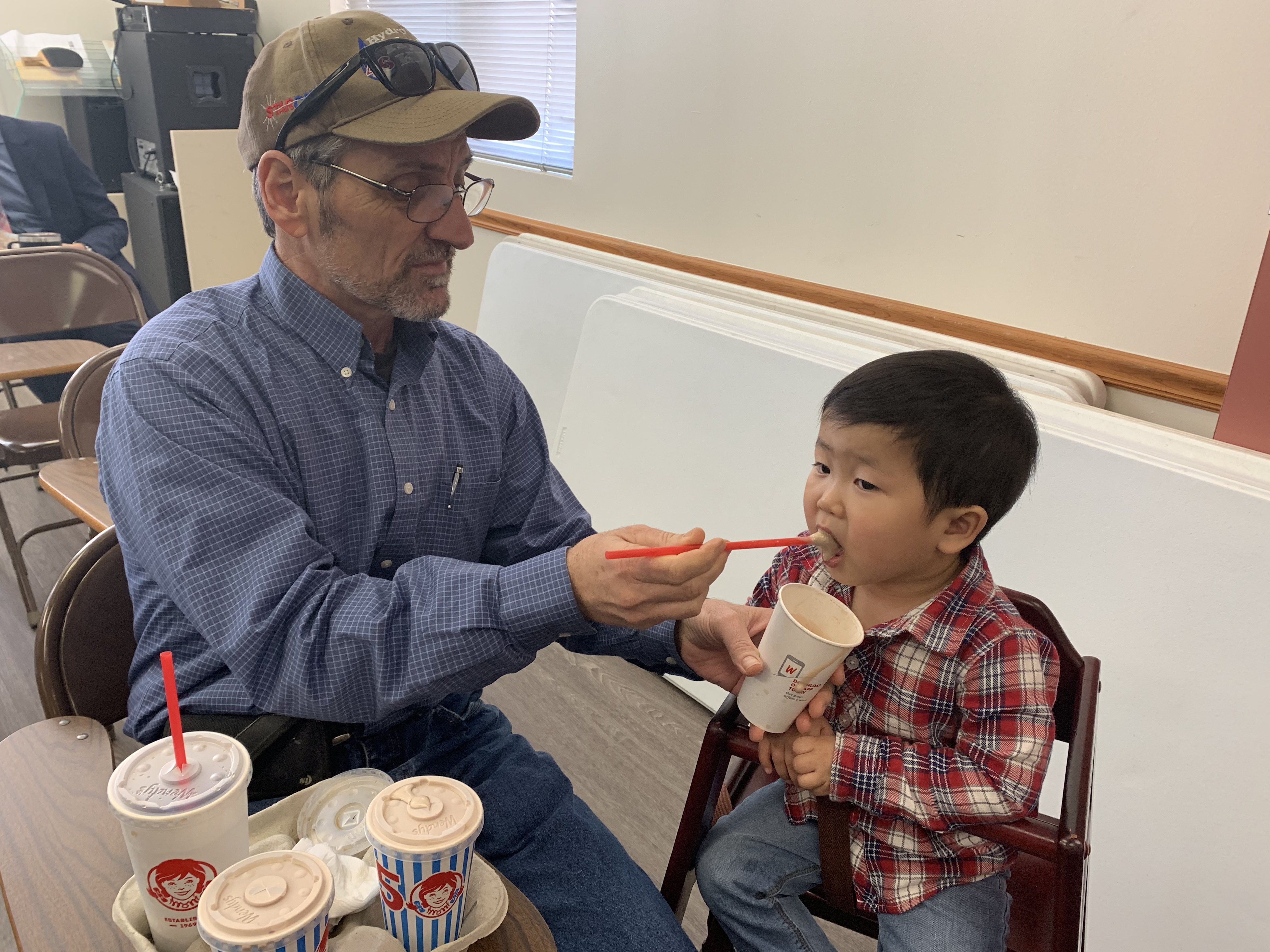 Also, the kids are LOVING being around family! They've got a grand total of one cousin now and they are crazy about her. And they just cannot get enough of their grandparents or aunts and uncles. Last weekend it was all crazy at my parents' house with dozens of relatives there, and the kids were just having the time of their lives ordering around my cousins to play with them or push them on the swing or whatever. And G discovered a second cousin that is his age/size and they had to be pried apart when it was time to go home.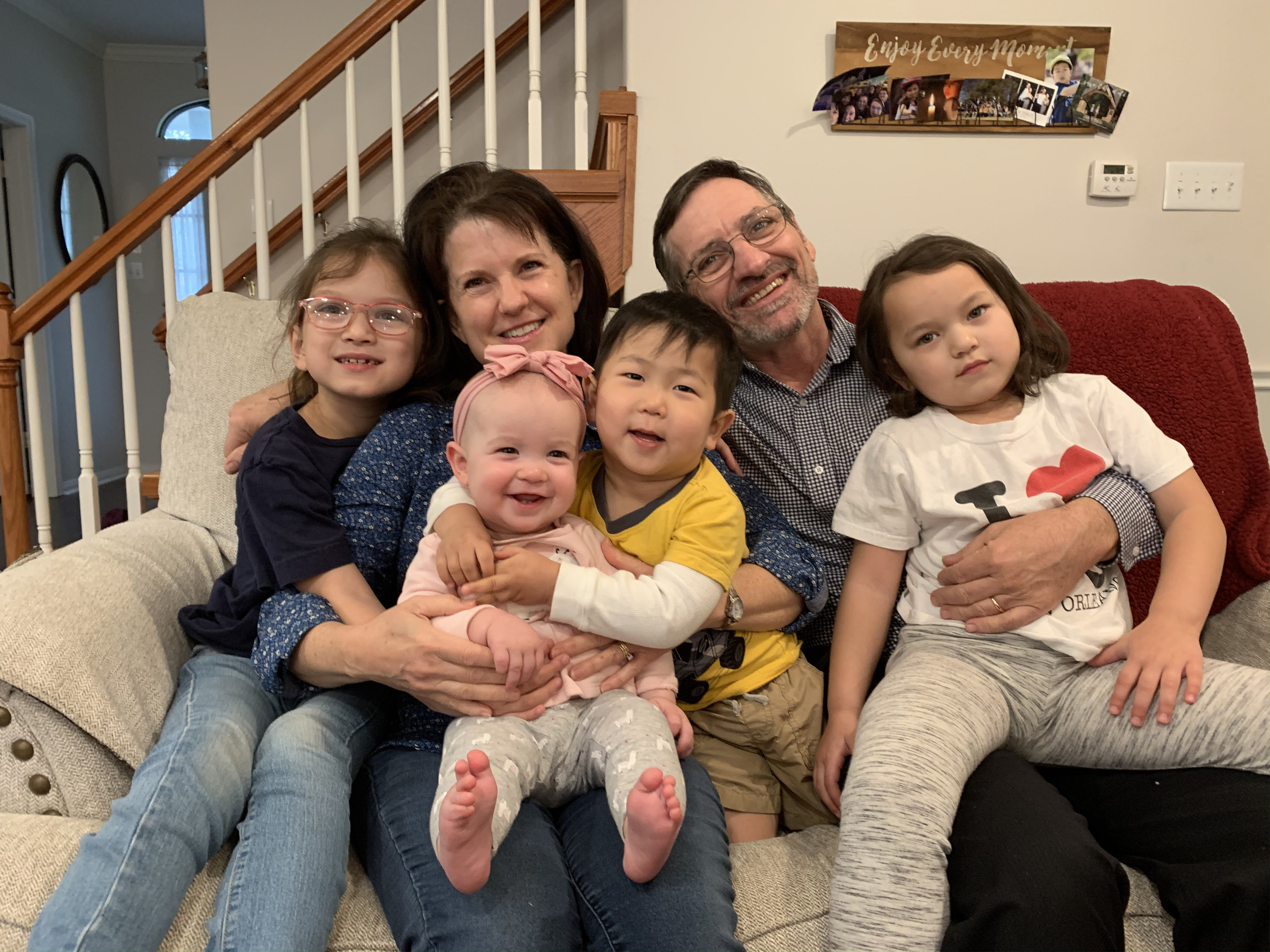 It's been a blast for them! They always say they'd rather live here, which is because for them it's always a party here. Which it would not be if we actually lived here. But for now, it just makes my heart happy to see them soaking it all up.