This is the first time it's been a brother's wedding instead of a sister's wedding, and I have to say that it's a little easier on this side of the aisle.
The day after getting out of the hospital, we packed up and headed to my parents' house for the weekend. G was so happy about being out of the hospital that you never would've guessed that he was recovering from a surgery. People started coming into town on Friday, and we just partied all weekend.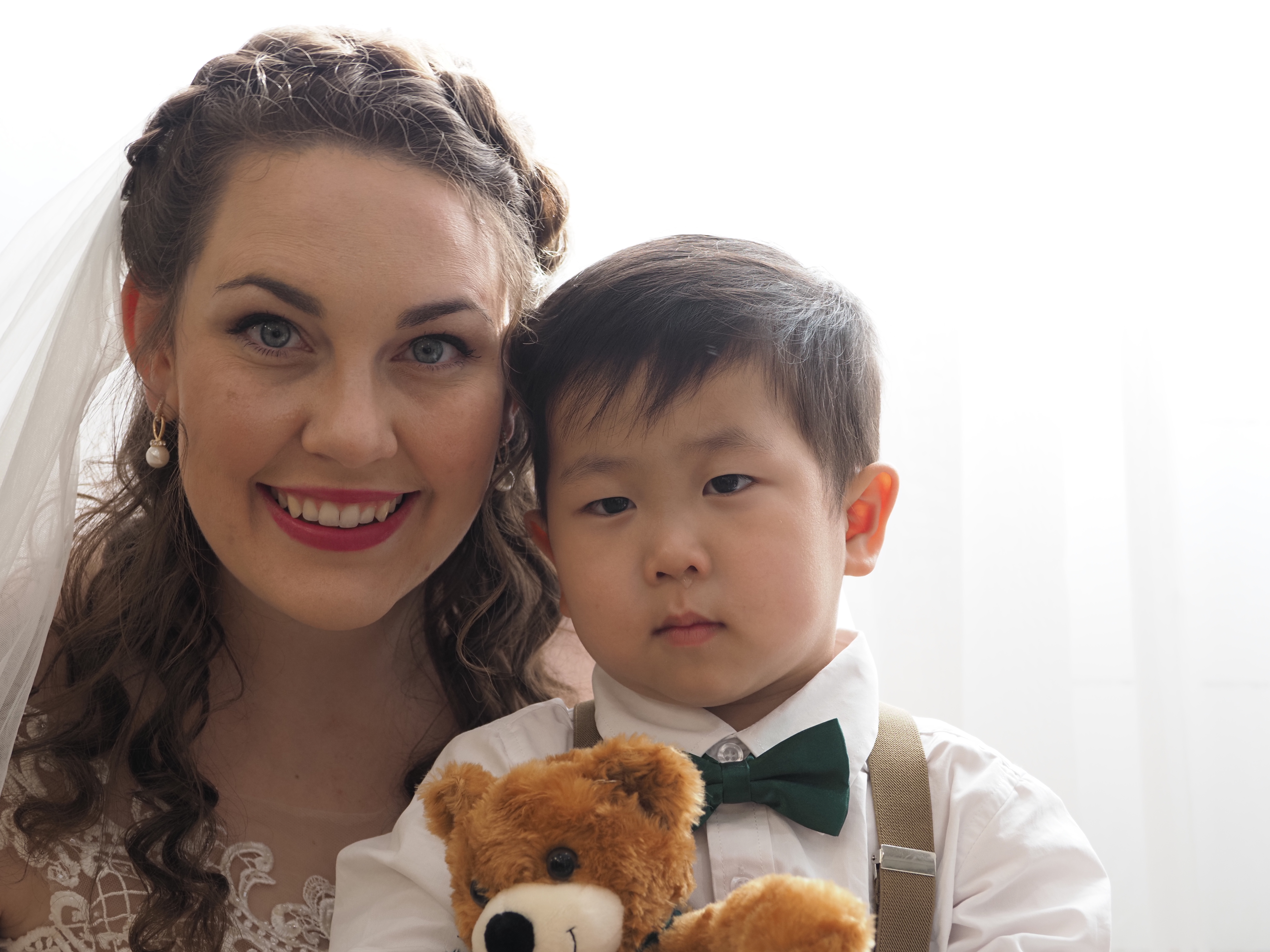 The girls were both flower girls and G got to be a "ring bear." You know, even after so many times of getting to do the flower girl thing, they were still so excited. But M straight up looks like a grown-up nowadays in those flower girl dresses. I'm pretty sure she should've aged out of flower-girling at least a year ago. But man she just eats it up. G also was super excited about it all, you know he sees his sisters get excited about outfits, and he wants special outfits too. So he was just tickled when he saw his little bow tie and special shoes.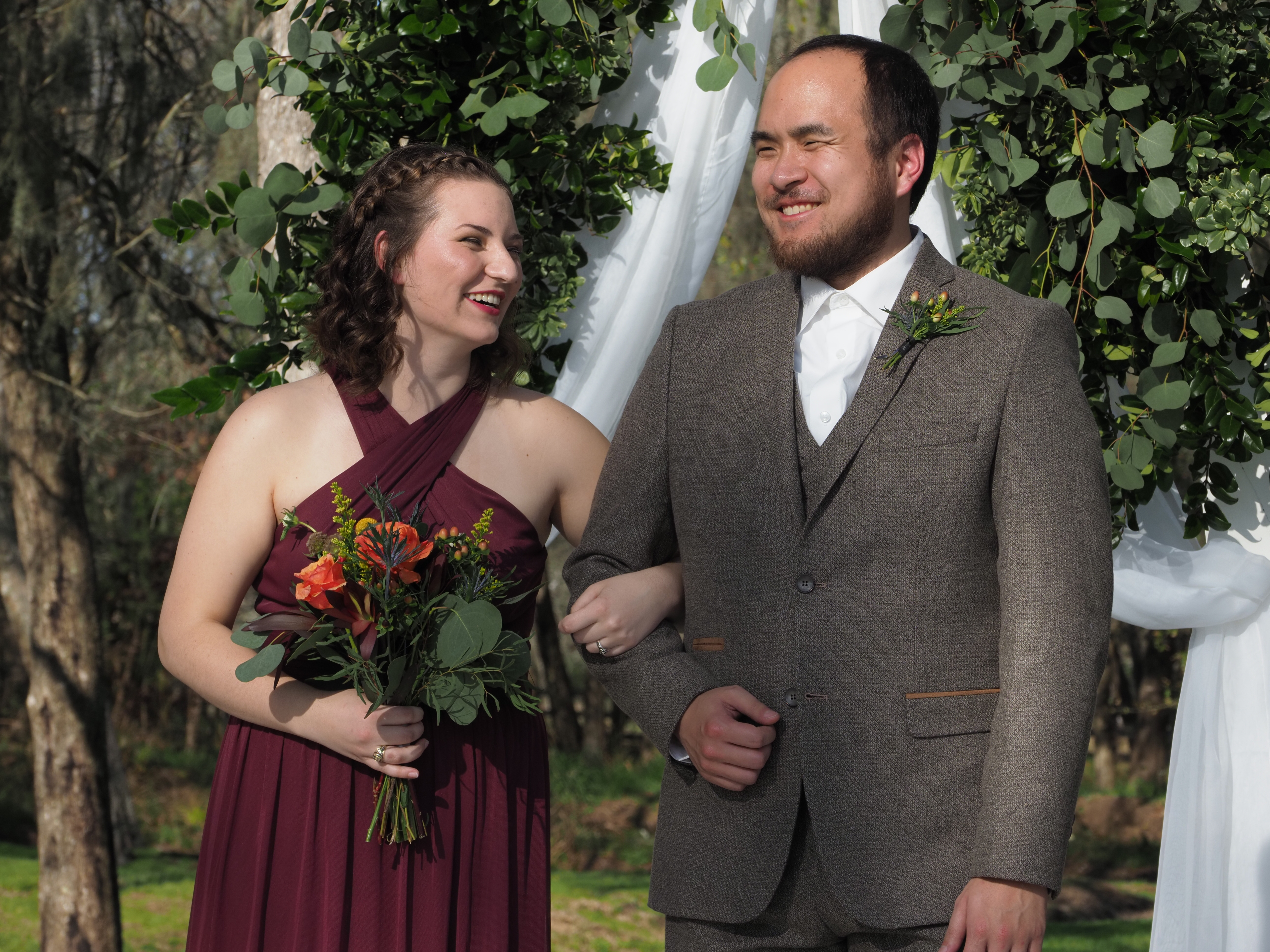 The wedding itself was wonderful! It was so good to see so many family members, and G handled all the attention really well (he totally clammed up at the family wedding last summer once it got loud and crowded, but he was almost completely himself this time). We just LOVE our new sister-in-law to pieces; we only hope we don't smother her. H got to be a groomsman, which was really special. I guess he's known my brother since my brother was in middle school! The weather turned out to be perfect and everything came together so smoothly. After the wedding was all cleaned up, most of the non-honeymooning siblings (and former exchange students!) went back to my parents' house and stayed up late hanging out and talking about old times. It was a great weekend!