Of course, it wasn't G's first birthday in the sense that he turned one. But it was his first birthday in our family! Which means it's the first time there has been a big party with presents involved.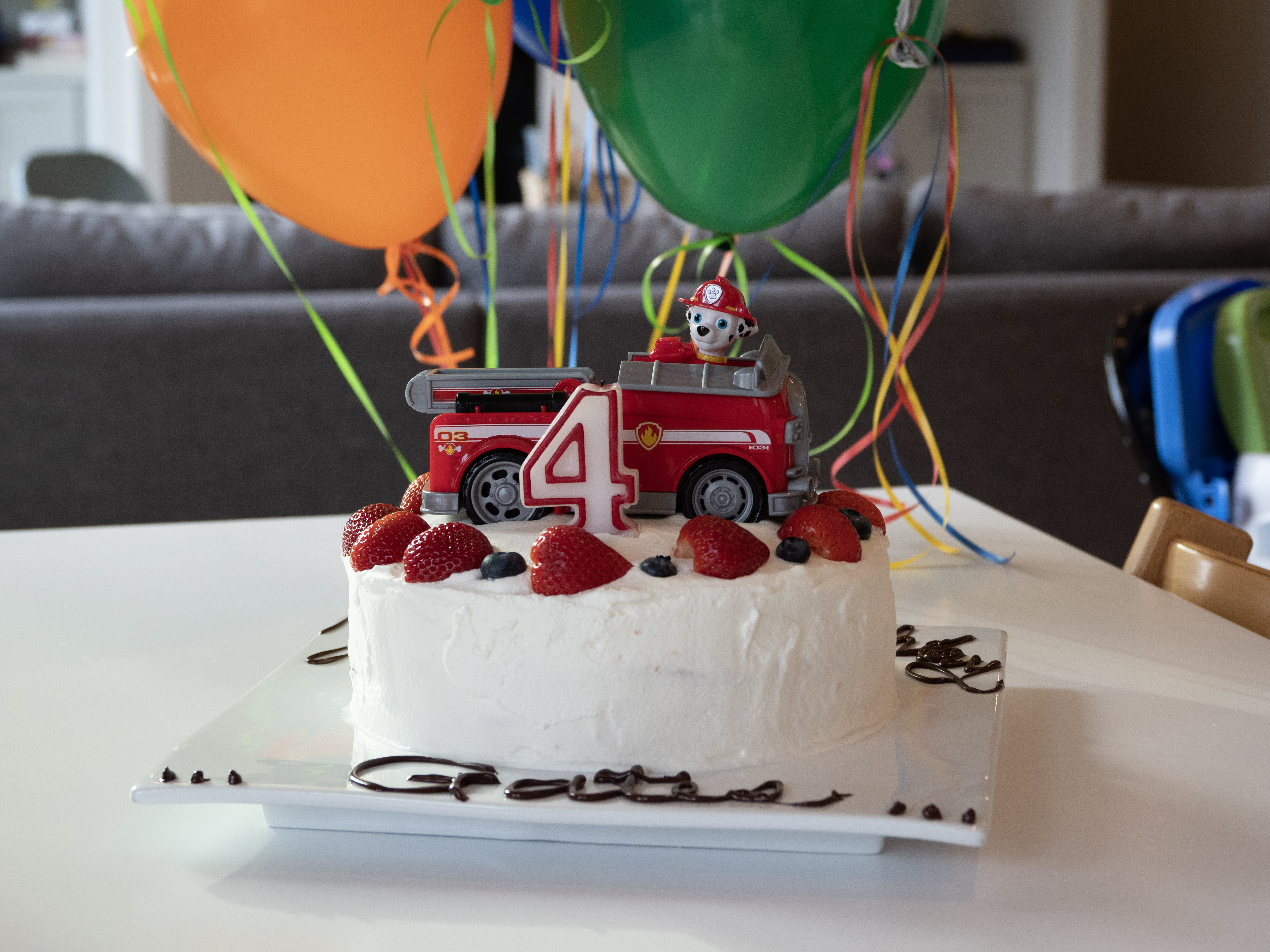 It does seem like the orphanage did a birthday cake once a month for all the kids with birthdays that month or something, because he definitely knew that cakes were for birthdays and there were pictures of him with a cake and birthday crown. But other than that, I don't think he had any idea how awesome it could be for there to be a whole day just celebrating him. And boy, it was quite the day.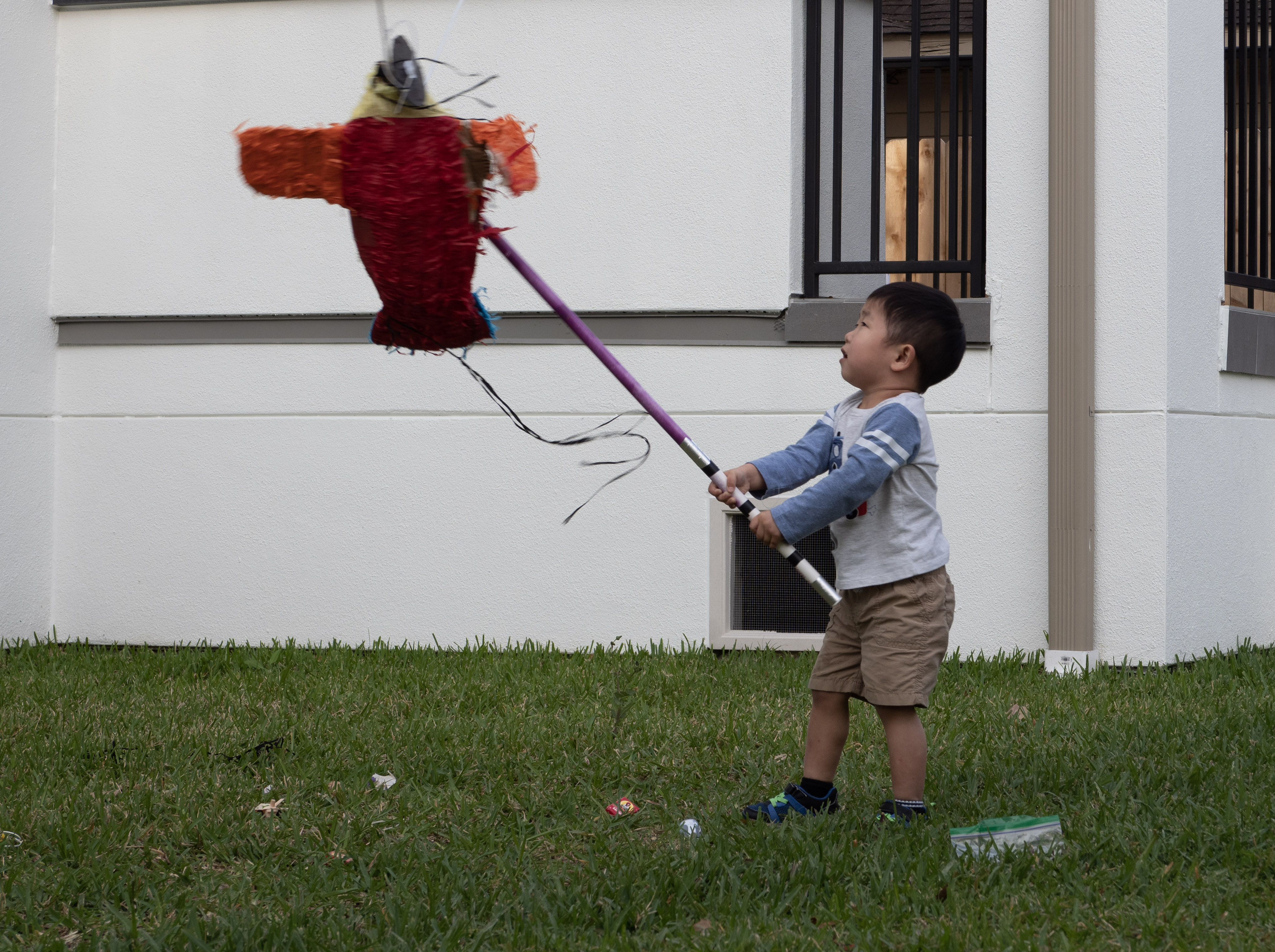 Because he often gets overwhelmed by big crowds, I wanted to keep it small. So then I only invited family members and the friends we're staying with. (Well, the party was at their house, you know.) Then later I realized that my family, H's parents and our friends we're staying with made 23 people. So I guess it was still huge. But he was fine because he knew everyone really well. My dad brought a pinata and there were so many presents he could hardly believe it. G's little body was just so full of excitement he looked like he was going to explode. He loved it! Every time he opened a gift he just wanted to play with that thing. And we had to keep telling him that all the gifts were for him! It just made my heart so happy to see him enjoy his big day.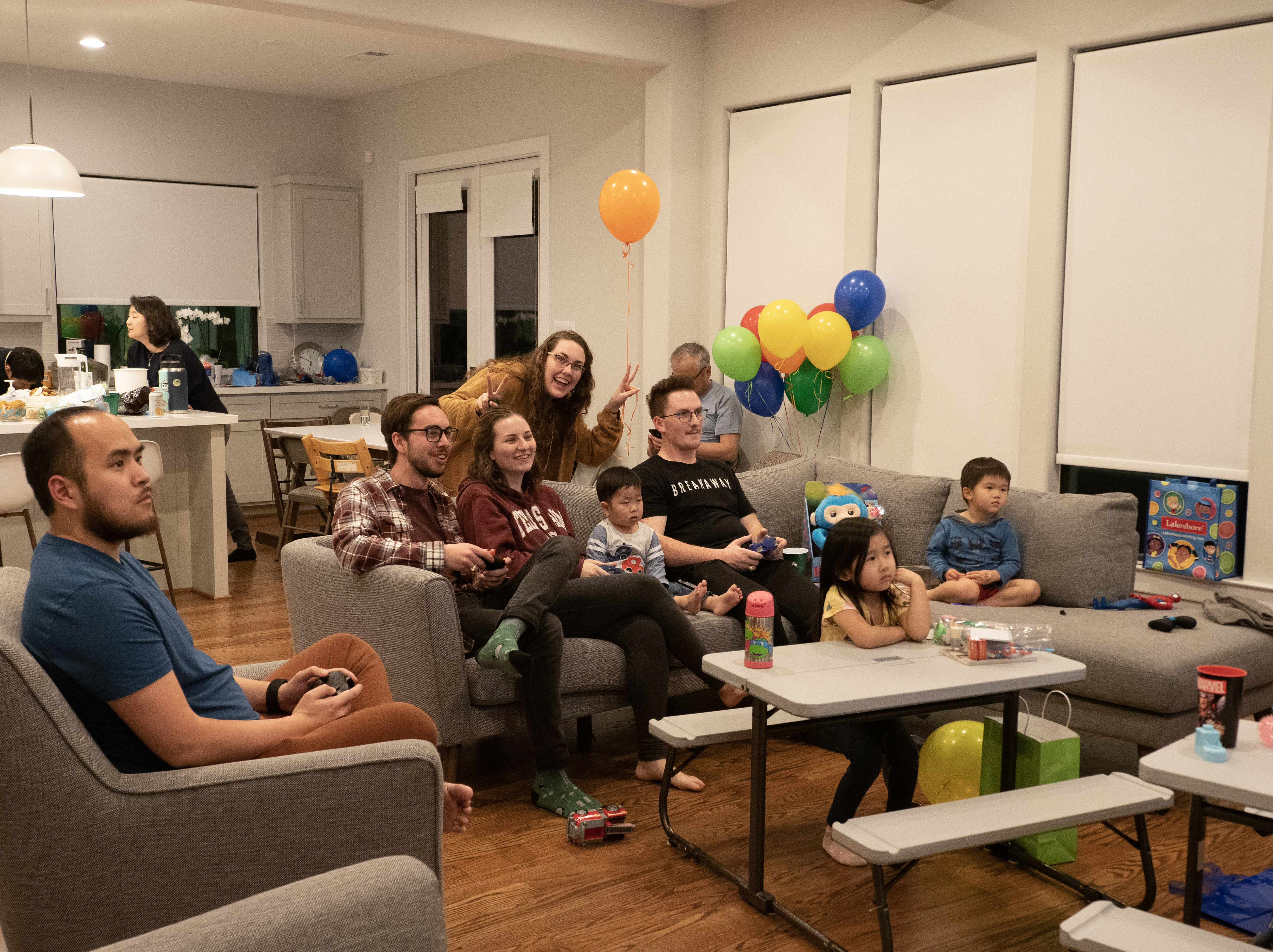 I also made all his favorite foods: noodles with soup, chicken nuggets and an Asian style sponge cake. He played his heart out with his friends and sisters and ate lots of noodles and went to sleep a very happy kid. The next morning when he woke up, he was asking if it was his birthday again! But now he's got it down: next is E, then M, then Mama, then Baba and then him again. He can hardly wait!