Social Distancing Phase 2
Then after two and half weeks or so of quarantining with our friends, we decided to move to Honey and Pops's place. We figured since we're clearly going to be here for the foreseeable short-term future, we may as well spend some time with family.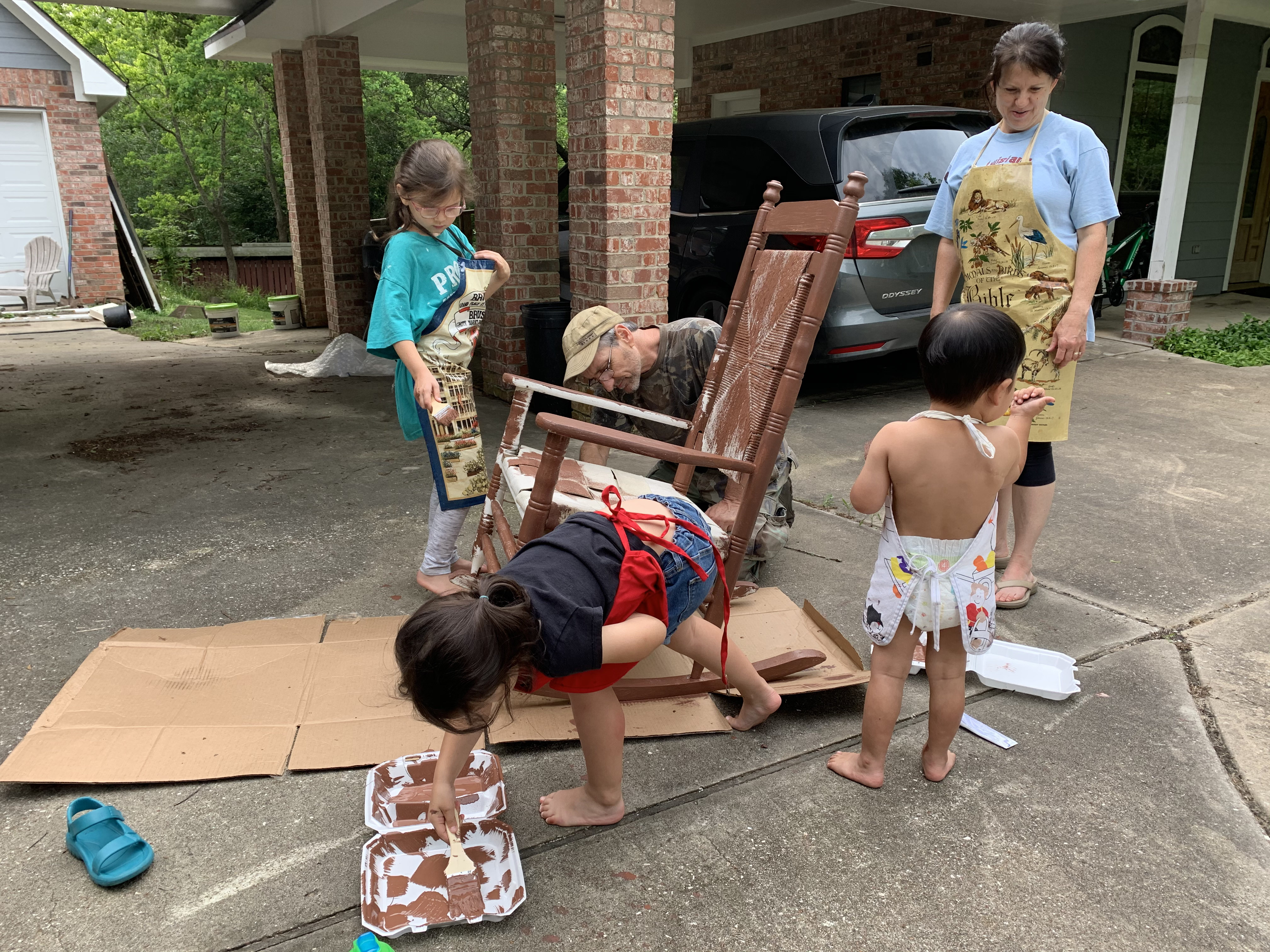 So we packed up all our stuff and moved out to my parents' place. It was surprisingly hard to leave. I realized as I was fighting off tears while we pulled out that we had spent a full three months of the year living with them. That's 1/4 of a year! I guess we'd all grown a little attached. Although it did help a little to know that we'd probably all be back together next year. So we drove over to my parents and started settling in.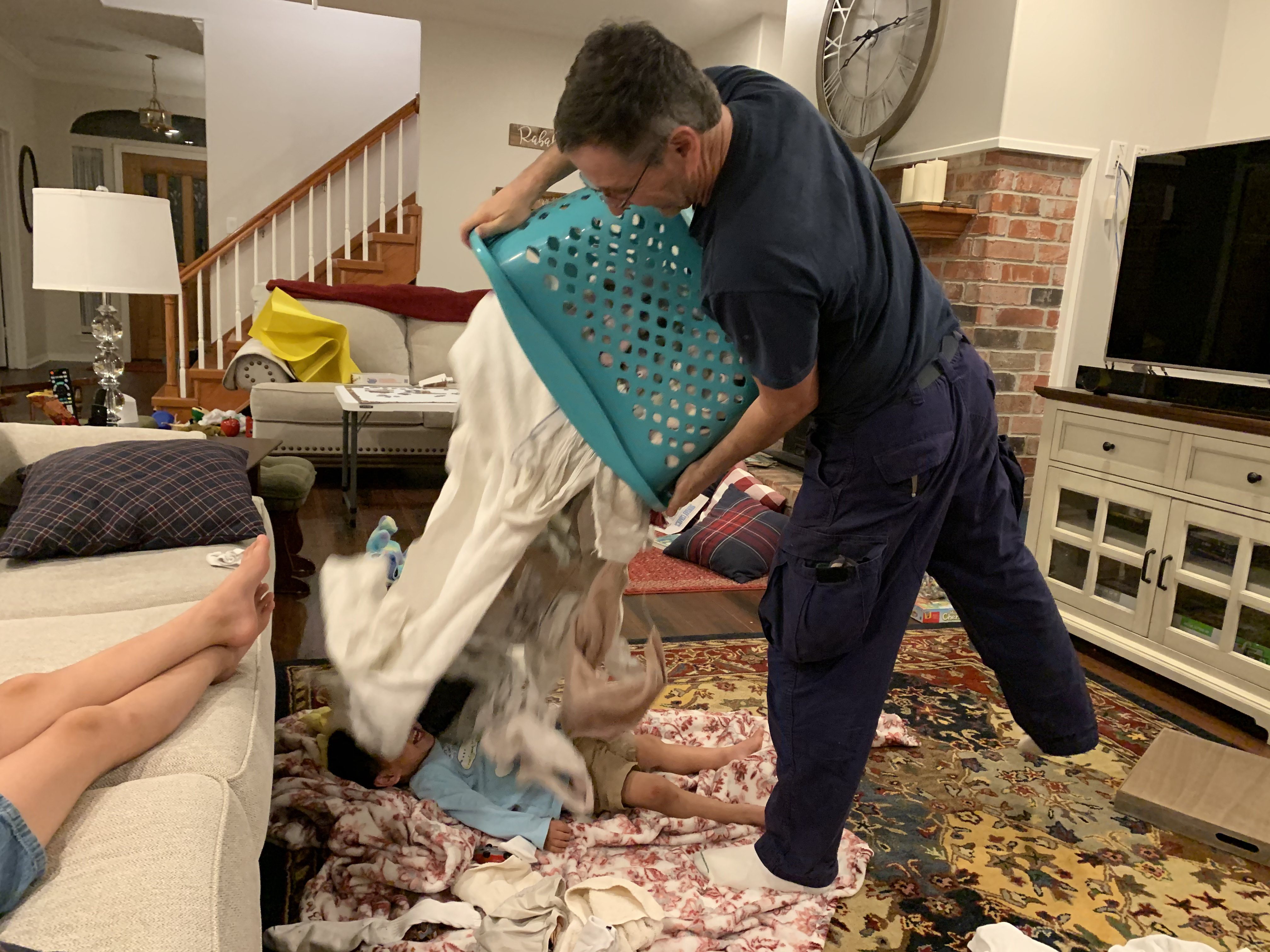 Wow, has it been a settling process! We moved into my grandma's old house and it is badly in need of some love. I spent basically the whole first week barely even sitting down between things that needed to be thrown out or dusted. But now that we're toward the end of week two, it's a pretty sweet little setup! We've continued our home school routine, but the kids are spending even more time outside now that we're out here. Also the driveway is wide enough that they can bike their hearts out. Let's just say that G has made some serious progress on his balance bike. Of course, it's also hard to resist Pops and the chickens or story time with Honey.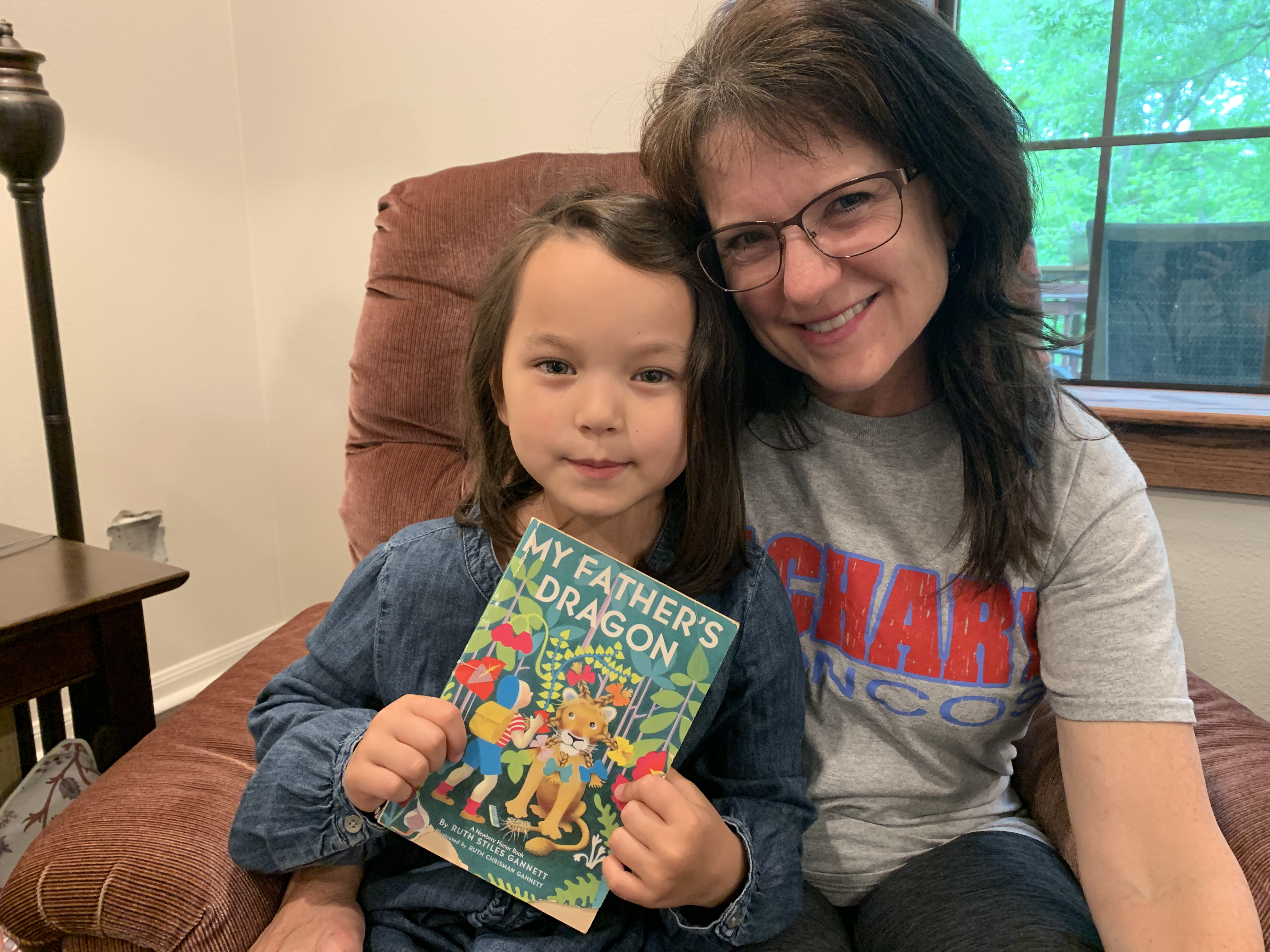 So, all that to say, we're all doing pretty well here too! This social distance thing is kind of funny, it's made me realize that we all actually like each other quite a lot. It helps to have a big yard instead of being crammed into our tiny apartment back home, but most of all I've been surprised at how happy we can be as a family just spending ALL our time together. I'm not saying I would've chosen to do this without the pandemic forcing the issue, but there's more to be appreciated than I thought there would be, and I'm grateful for that.