This is our first time to spend Easter in the States since we moved four years ago. It was kind of a funny Easter, what with the shelter-at-home thing and all, but it was nice to get to spend the day with family!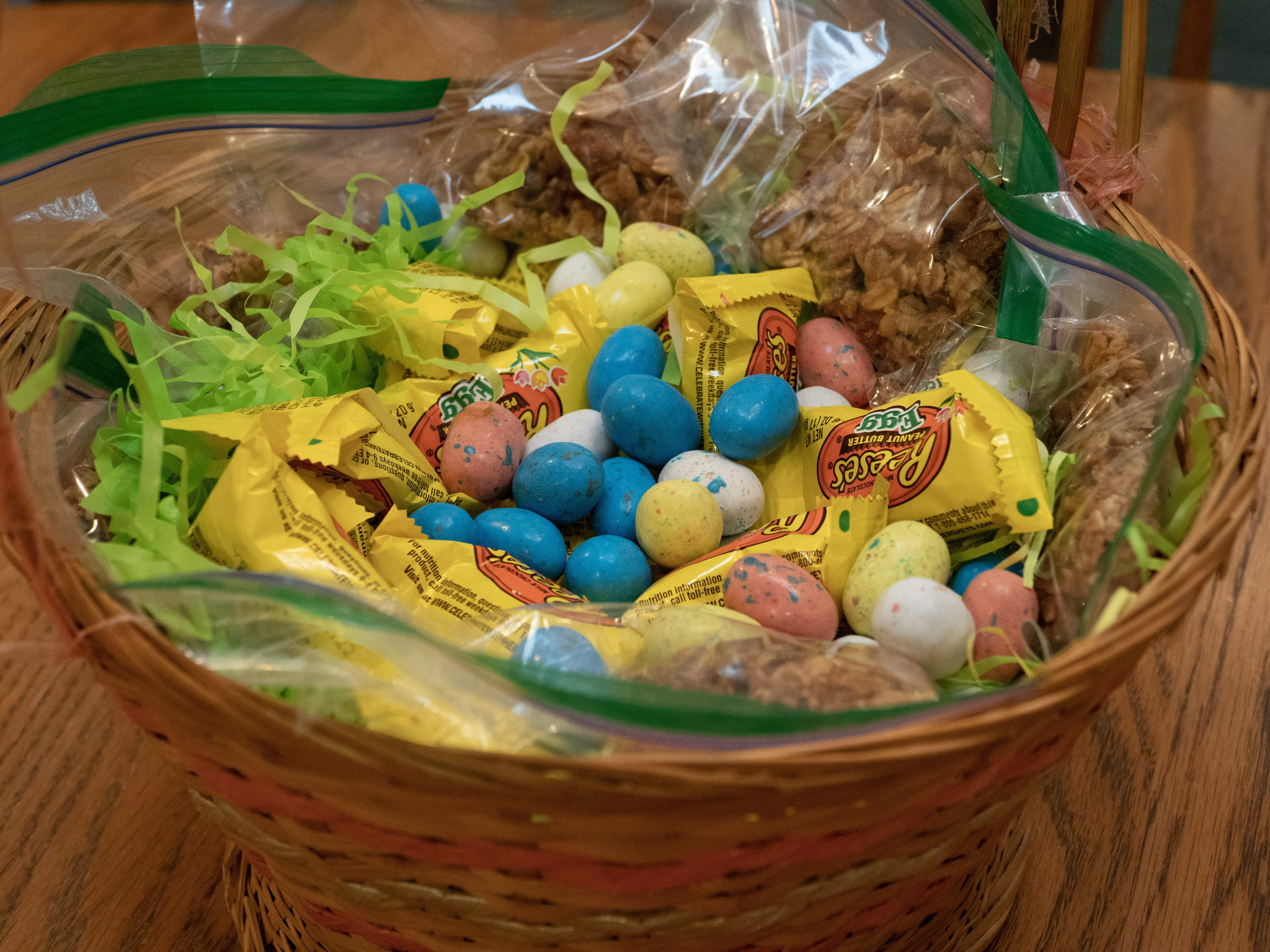 I had all these genius ideas about instead of candy in the Easter baskets, the kids and I would make breakfast cookies or granola bars and cut them in the shape of bunnies or something like that and put those in the baskets. Well, now we're here and don't have the stuff for that. My sister-in-law bought some Easter shaped cookie cutters so we could try it, but my homemade granola bars turned out to be way too crumbly for that. So we just had rectangular granola bars in the Easter baskets. Oh well. Maybe next year. We did also buy a few candy things, which everyone greatly enjoyed.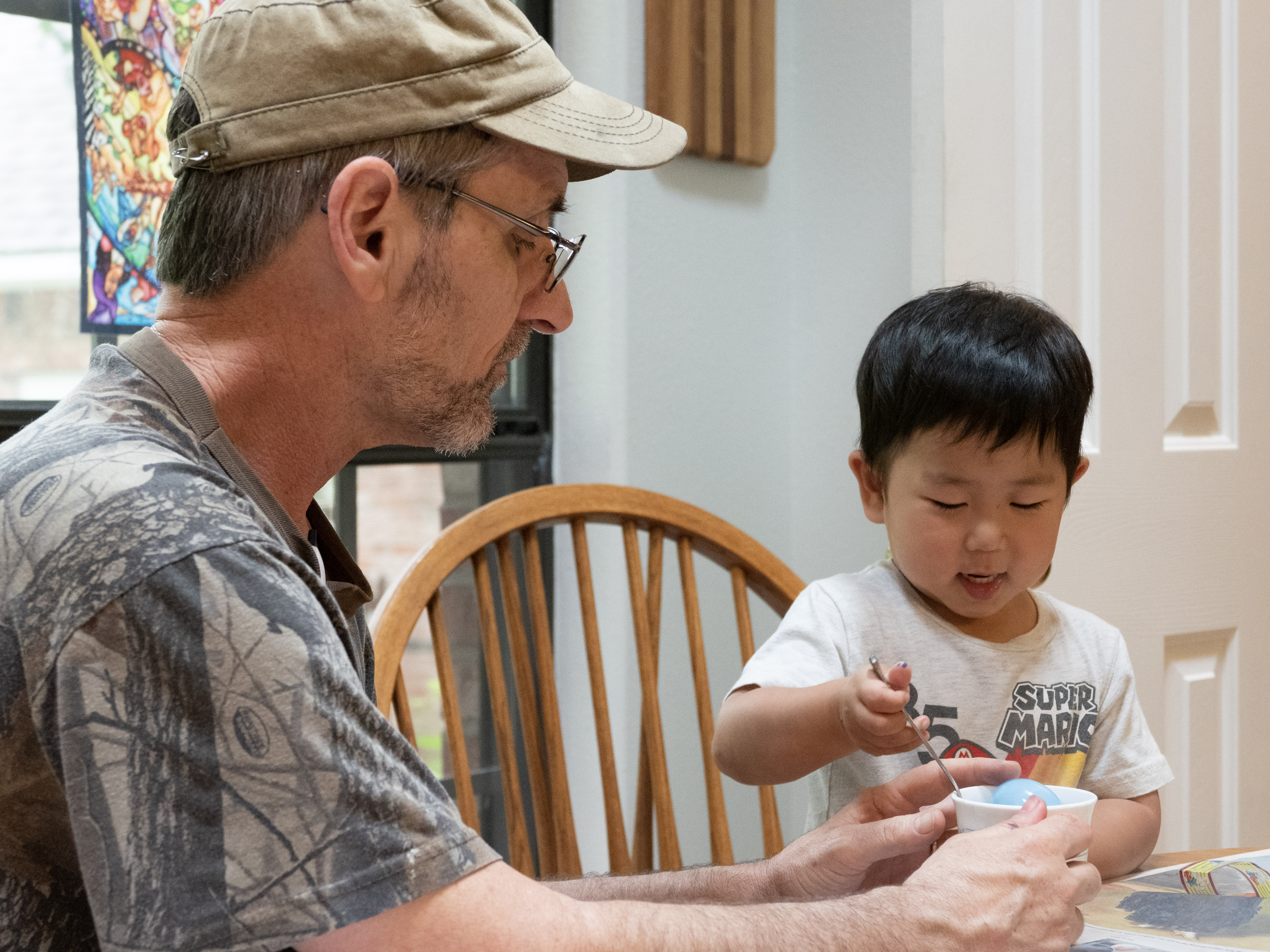 We also dyed eggs and did an Easter Egg hunt (it being outside was a novel idea for them...) and then ate devilled eggs. Lately I've discovered a French cooking app, and it had a recipe for an Easter cake, an "Easter nest," which was really cute. So, E bought it with her Jin Bucks (which we've reinstated since we're here so long) and we made it together. I didn't beat the egg whites in enough because I was afraid of overbeating, so it didn't look very pretty, but it was extremely delicious.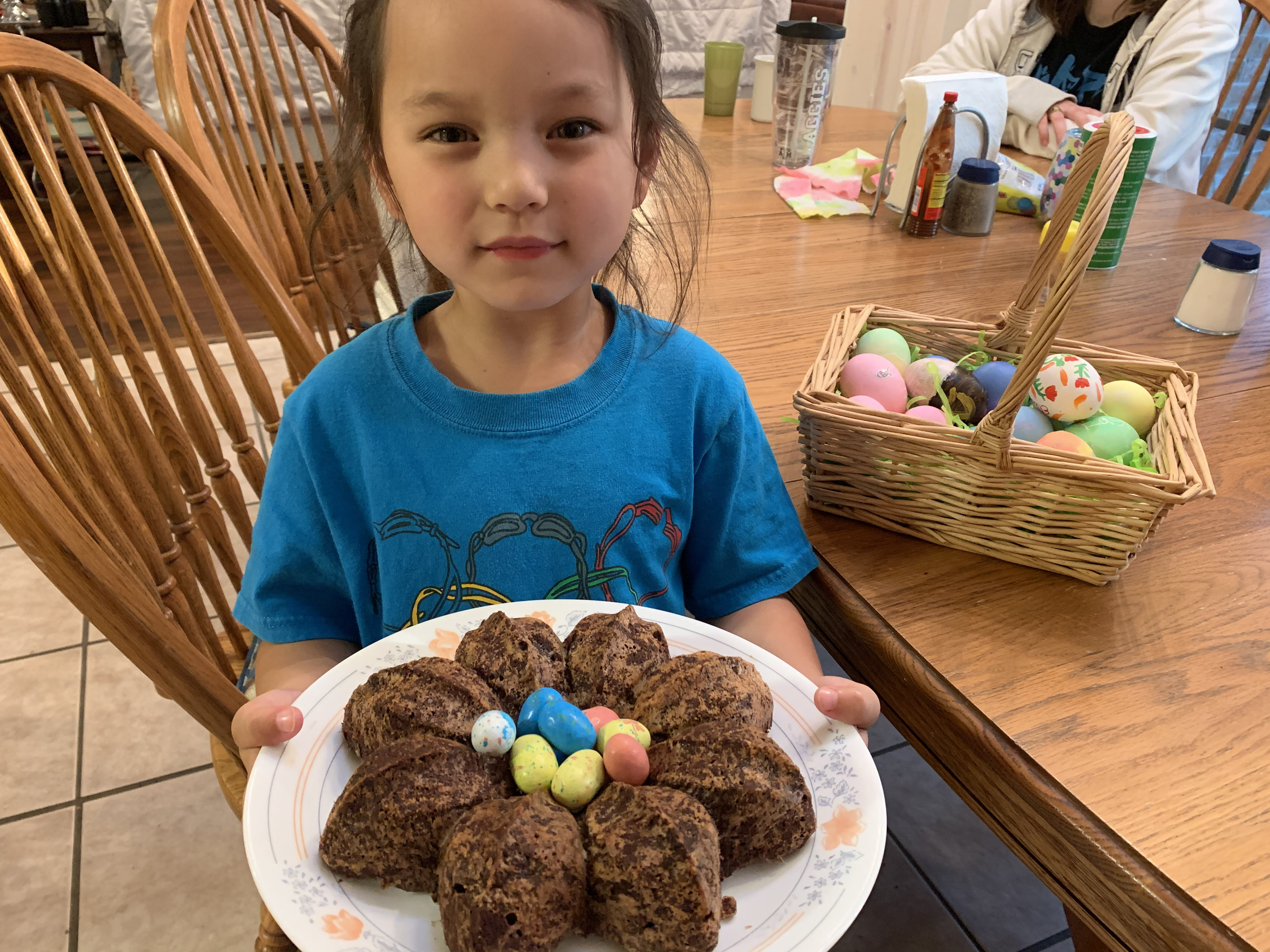 It was a good Easter! Everything was a little funny, you know there were some family members that definitely would've come if it hadn't been for the pandemic. But then again, we WOULDN'T have come if it hadn't been for the pandemic. So it was a fun day!