Finally Catching Up on Crafts
We usually skip our regular monthly family art night when we're in the States because it's too hard to find time and supplies to do it, and also random kid crafts happen here. Which actually I can't really figure out why that is. That NEVER happens where we live overseas.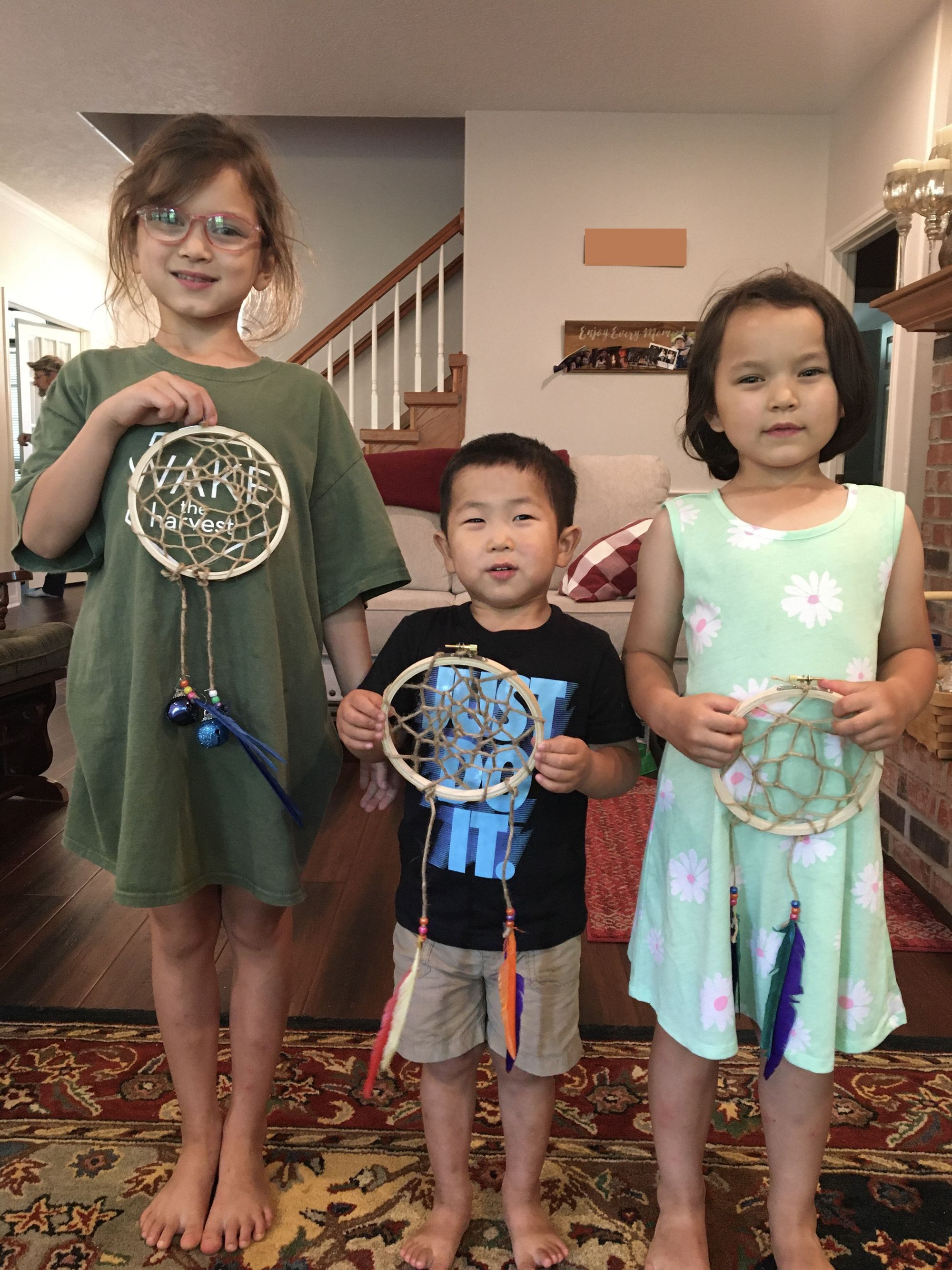 But anyway, once the pandemic started it was a little too crazy to try to do an art night. Plus all of our supplies are at home. You know it takes time to build up a stash of the right paper for different stuff and all the different paints and pens and markers and all that. Anyway, we just straight up left one art project in the dust and maybe we'll do it once we get back home. But lately I've been feeling like maybe we can manage some. And anyway, Hobby Lobby is open again. So my sister-in-law helped us pick up a few washable paints and those embroidery hoops pictured above that we turned into dream catchers. And the kids really enjoyed it!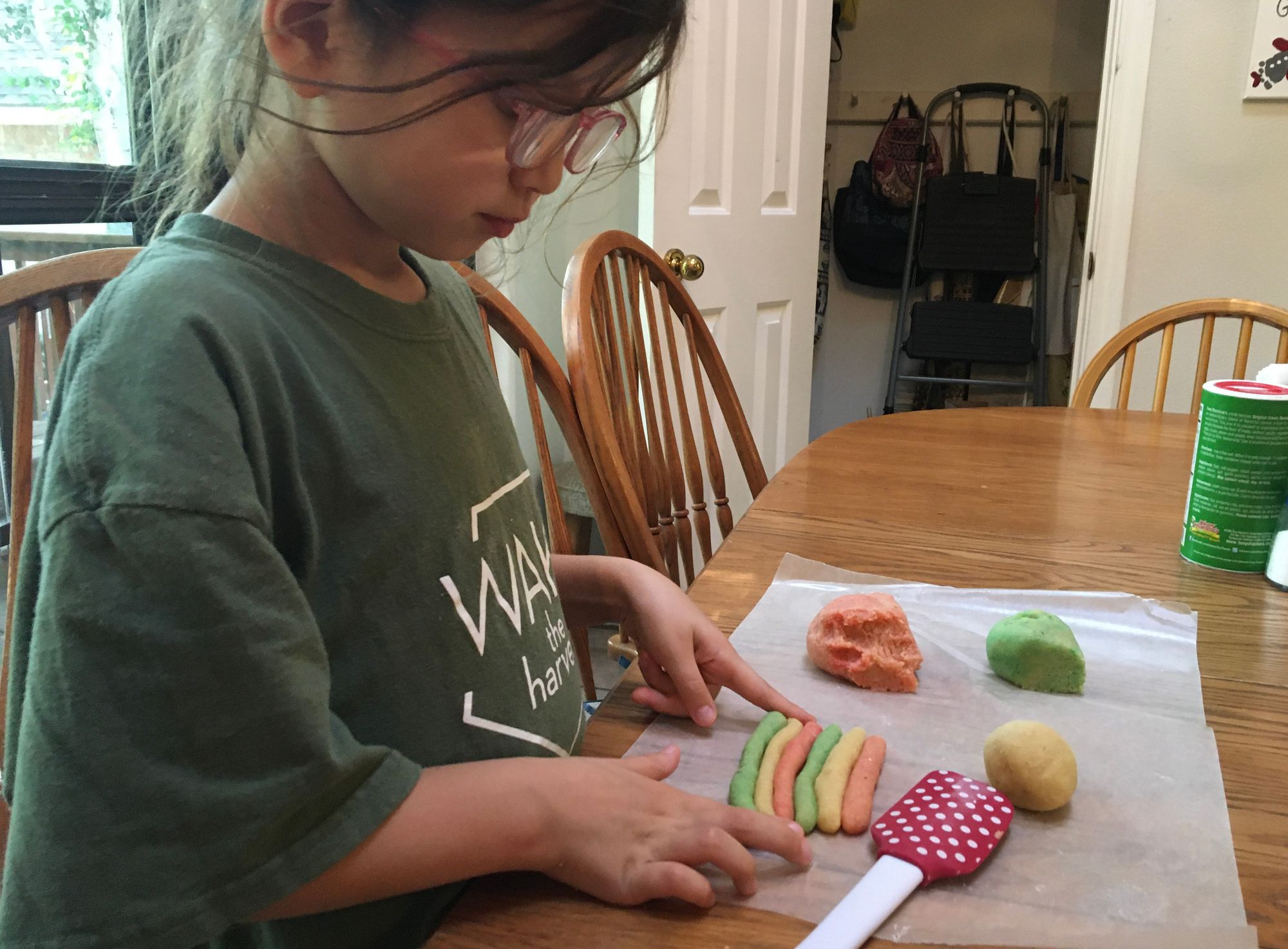 Also I was inspired recently by a book about home schooling that I'm reading and wouldn't recommend (I'm on a bad streak with books in that category btw) to ask the kids the question, "If we had unlimited money and time, what's one thing you would want to do?" Well M's answer was "more crafts." Talk about the easiest thing to do ever. I mean she could've said take a road trip and visit every National Park in the US or something. (Please don't anybody put that idea in her head.) I mean, we would never be able to pull that off. But more crafts? Pretty doable. So anyway, she picked a craft she wanted to do from a Rainy Day Craft book and we finally got around to doing it last week. That was pretty fun too!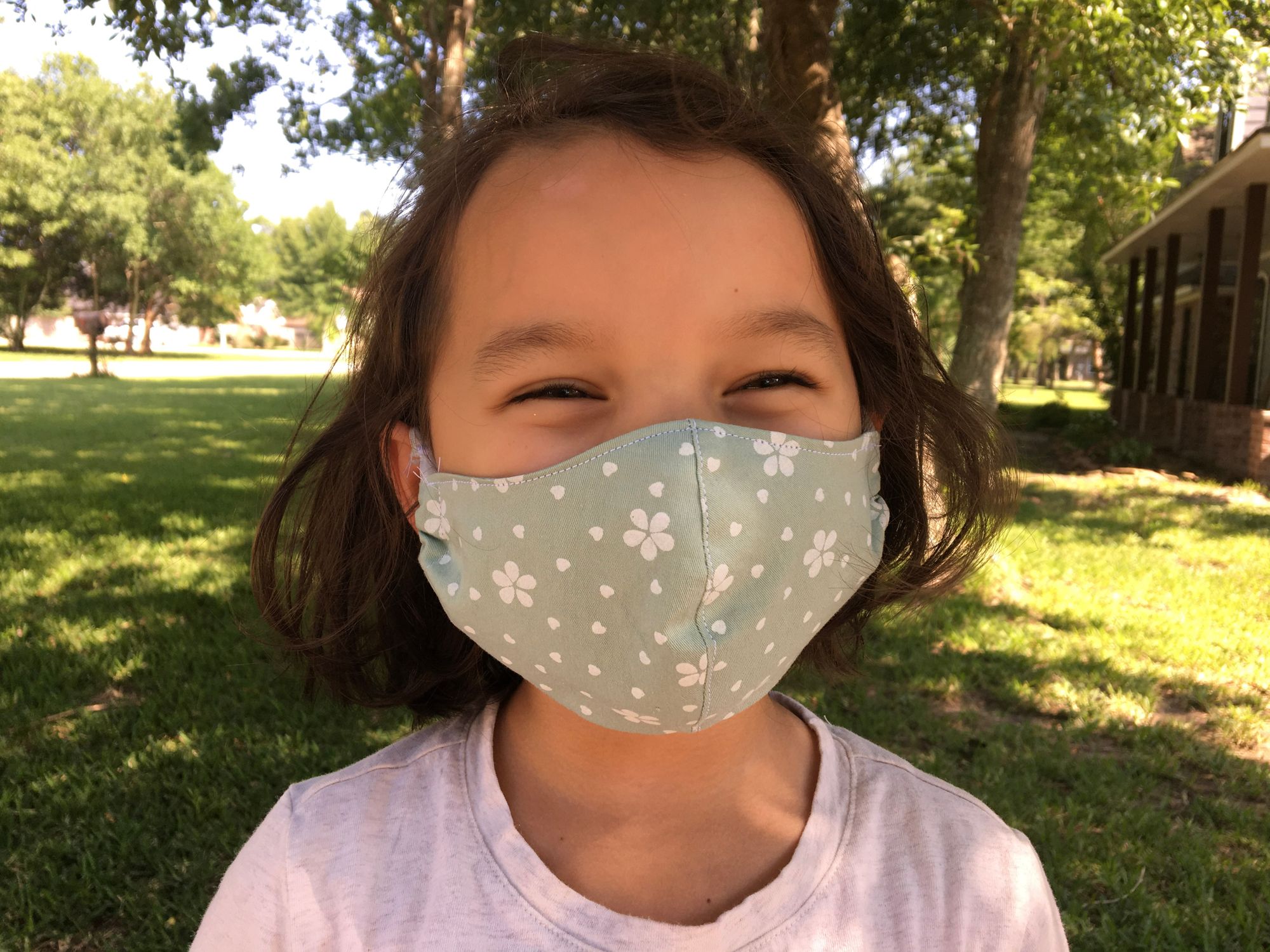 We also did an art project from a priceless resource I bought a few years ago called an Emotional First Aid Kit. It's full of art projects to help kids process their feelings and talk about them. We've done some of them before, but I've always felt like most of them were too deep for the age our kids were at the time. But M has definitely crossed the line into being able to appreciate the activities now. So we did one of those recently, and it was REALLY helpful for M to get some of her feelings out and in the open. So all that to say, after many months of putting off art, we're finally back to doing some and I think that everyone is very happy about it!