Reading, reading, reading
With all this time in the States, one of the biggest changes to our day to day schedules is all the extra reading!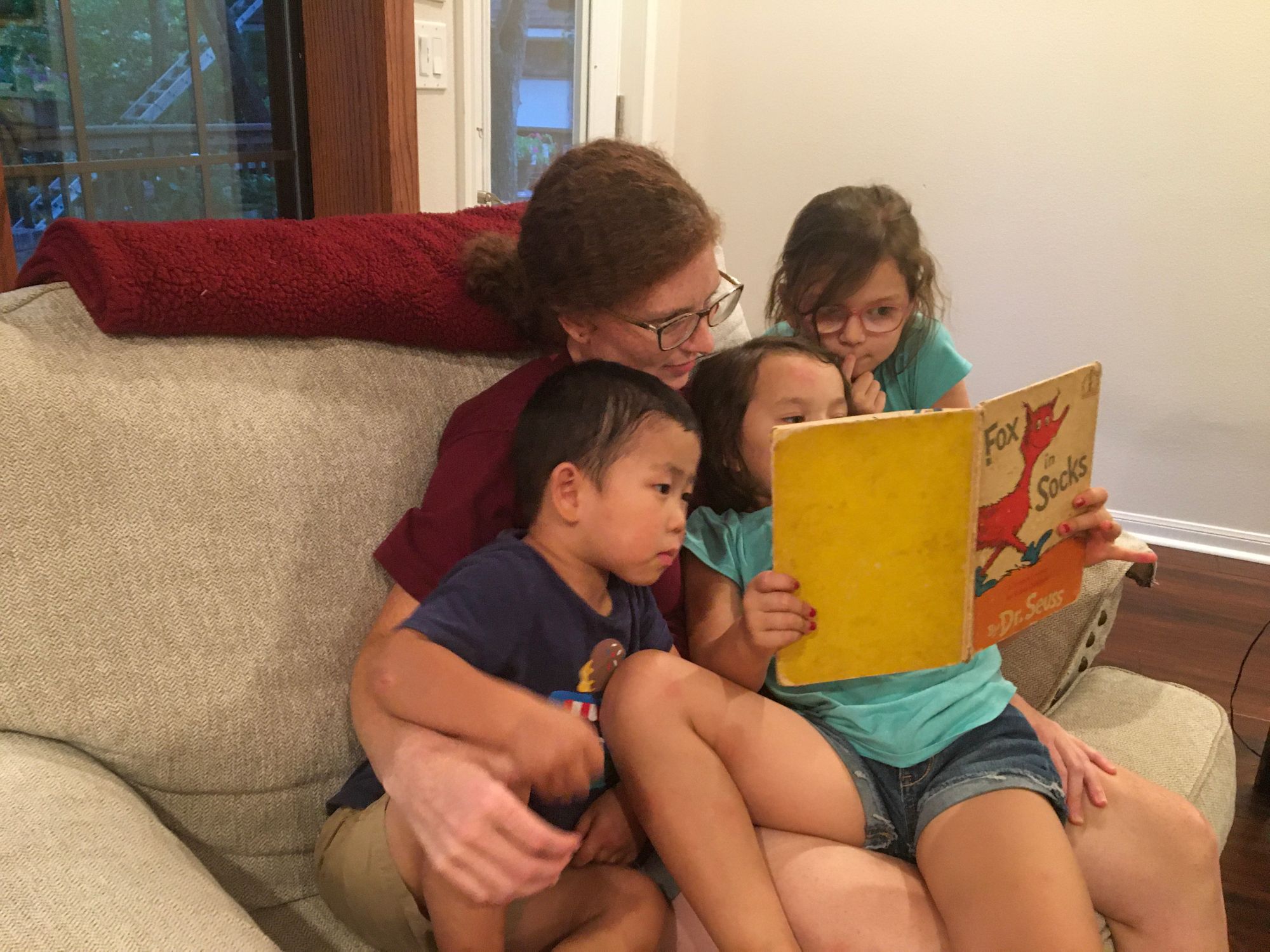 Of course, there are lots of other changes too, but this one is more interesting for being less expected. Especially since the (virtual) summer reading program started at the library, the girls have been like little reading machines. E's reading level has jumped two full grade levels since we left our home overseas, and she's reached the point where she can read with intonation. That's always a refreshing step! Also she's good enough that she can read picture books to G. That's my favorite: reading time for both kids with no effort from me!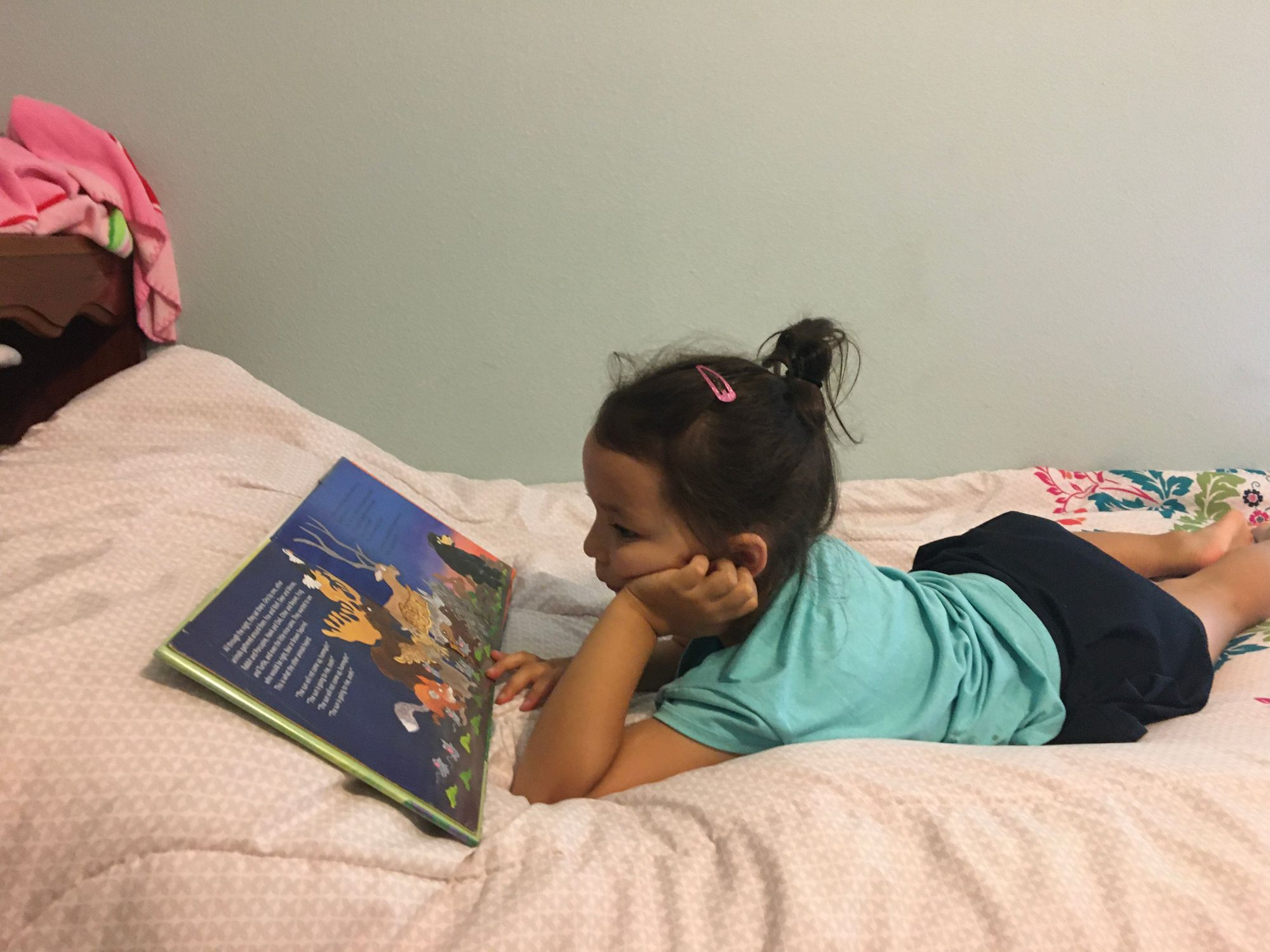 M is also good enough now at reading that she can really dive into the world of her books, and boy has she dived in. Narnia and the world of The Borrowers and Pippi Longstocking. It's almost hard to find her playing anything other than parts of her books. It's a huge change from before! Also she can appreciate good sentences now, and she often memorizes them and sometimes writes them down on little sheets of paper here and there. It's nice to see her enjoying good books, and since she has so little time in her normal life for reading, I'm glad she's getting the time to develop her imagination now. She even started writing her own Chronicles of "Nelandia" in a pink composition book. I think it's also a helpful distraction from her frustration at not being able to go home.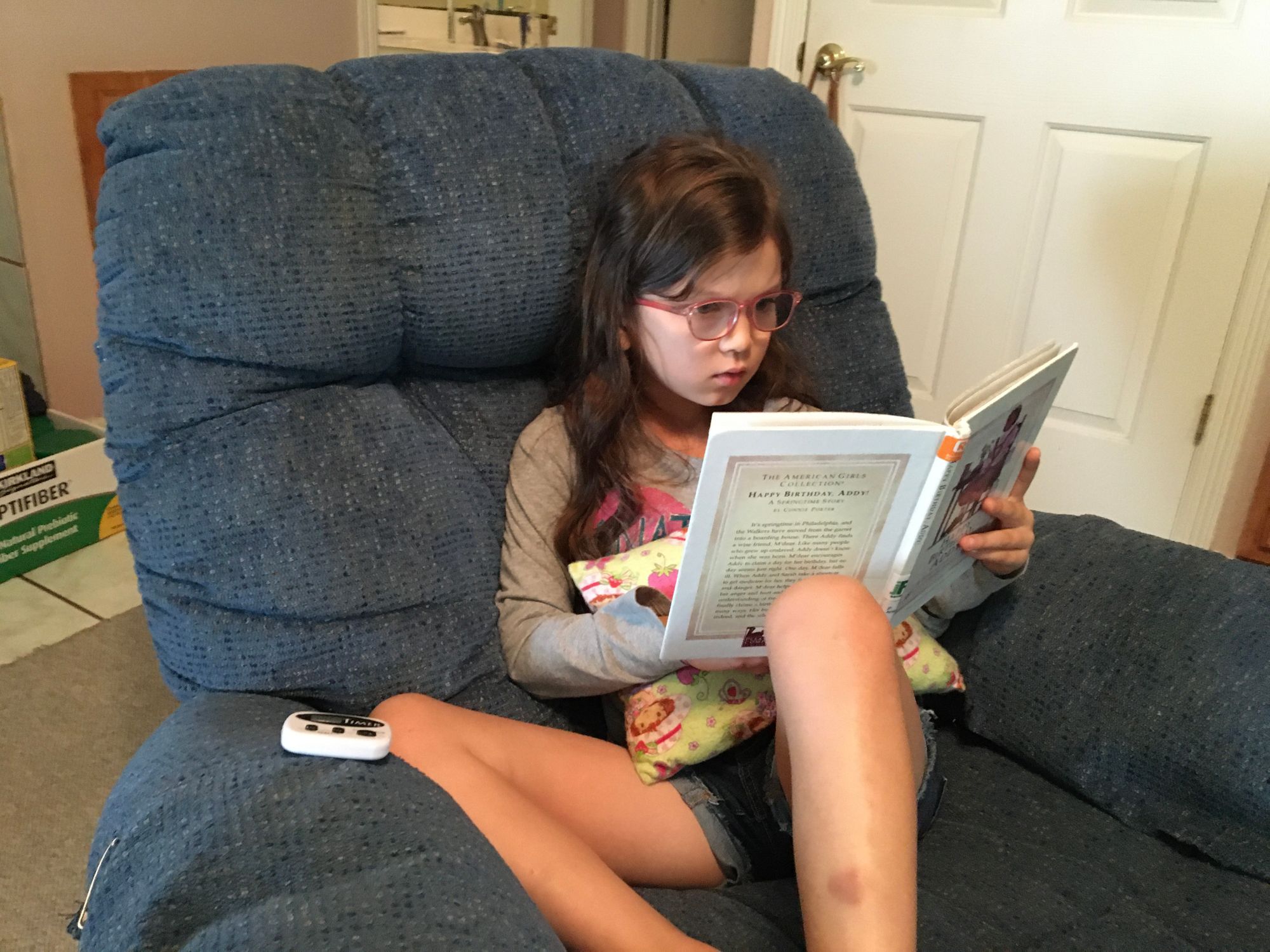 G is still trucking on learning to read, but of course he's not reading on his own. But he has started to recognize a few letters outside of the book we're going through! And he gets a lot of extra reading time since E always wants to read to him. So anyway, that's been an unexpected effect of being here so long!