A Visit to the Grandparents
After staying apart for so long because of the virus, we felt like it was probably safe enough to drive up and spend some time with H's parents. I think everyone enjoyed the trip!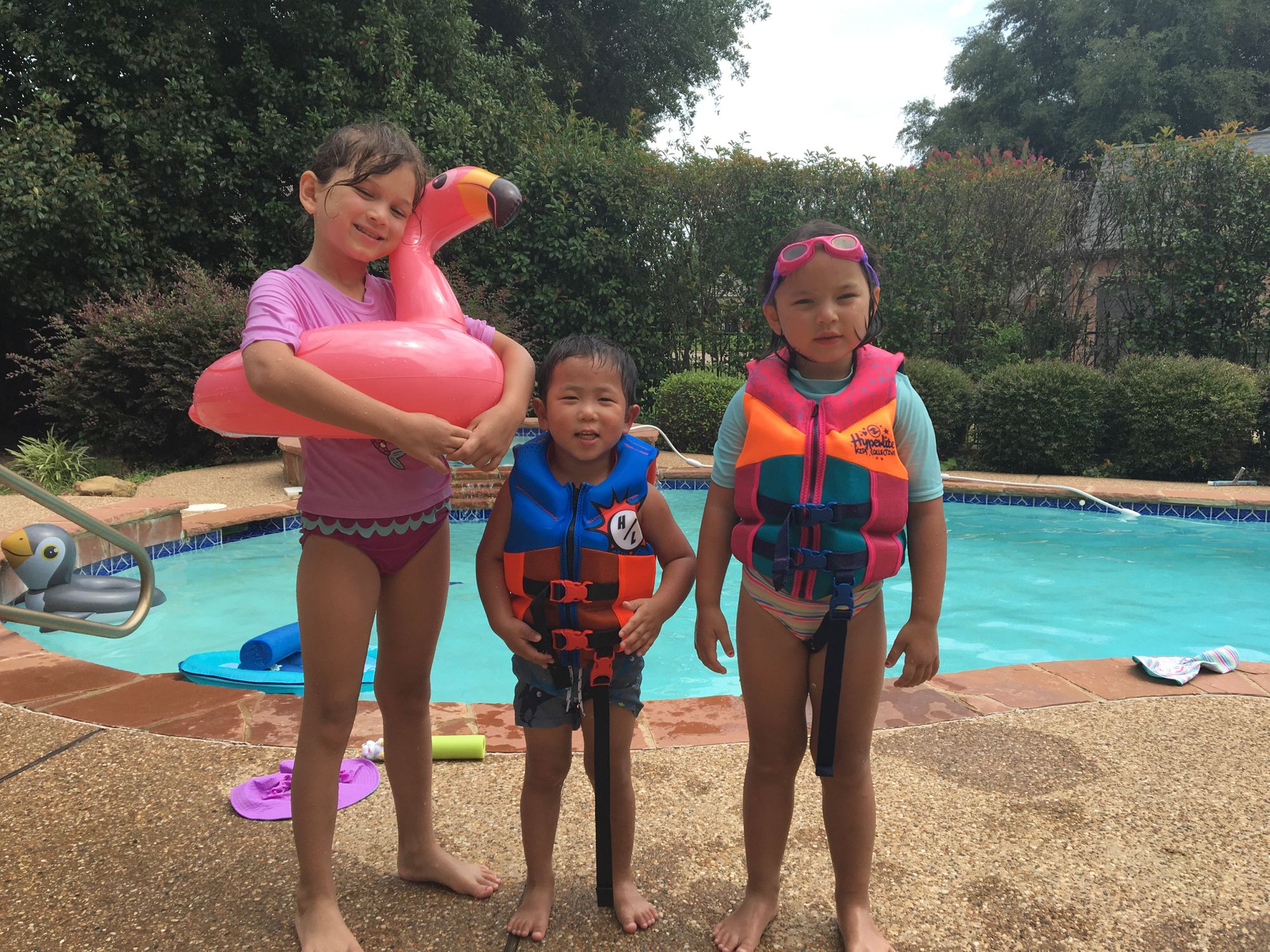 First of all, they have a pool. The kids are usually only here in the winter, longingly staring at the pool wishing it was warm enough to swim. But now, we are finally here in the summer! And we also don't have five million doctor appointments to go to like we did when we were here last summer (and then G couldn't swim after his eye surgery). So, they were READY to swim! In general, the goal was to finish home school in the morning and then swim all afternoon. That only happened a couple of times. But we did swim every day.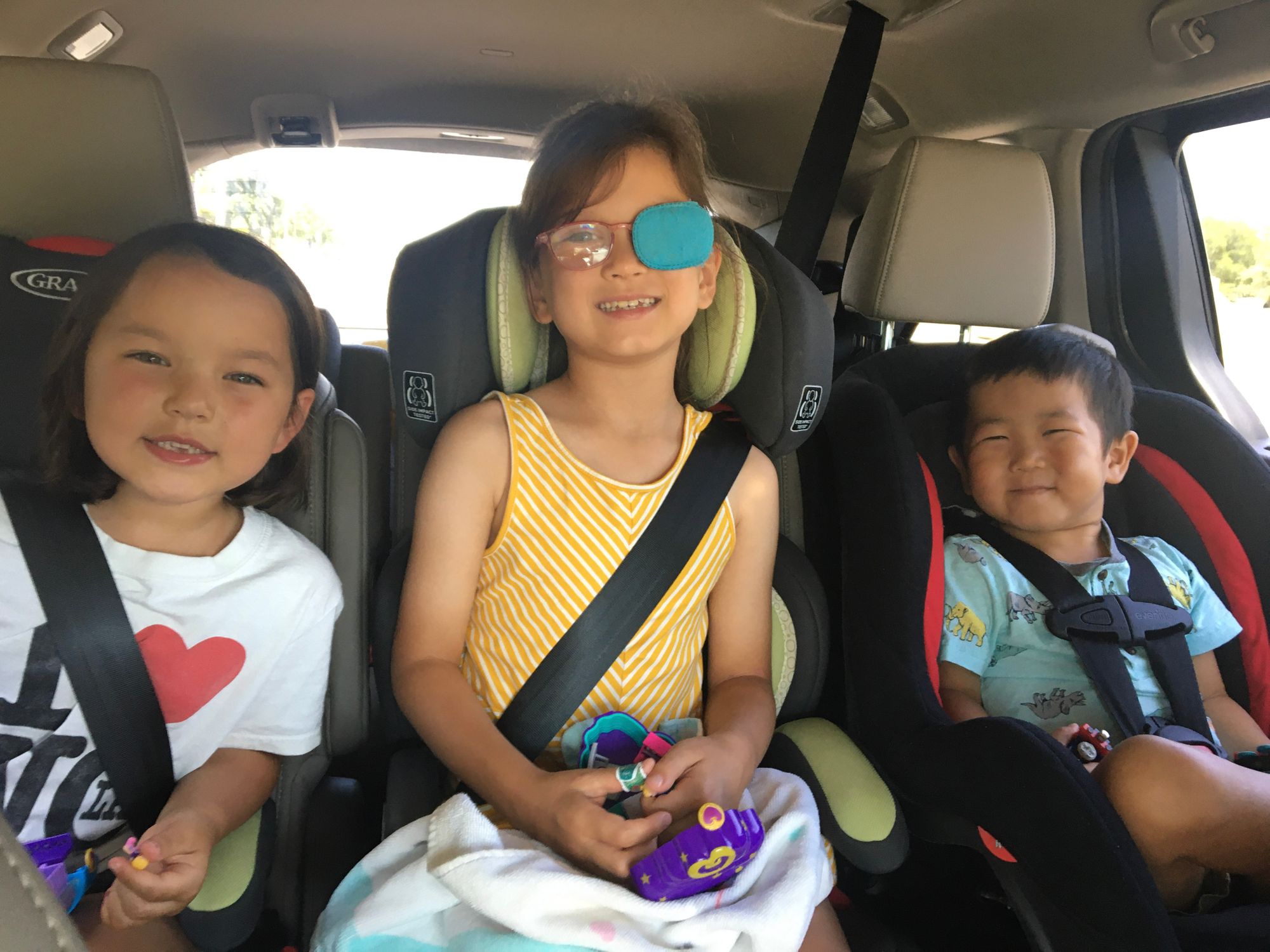 Of course, everyone also enjoyed their grandma's cooking! She goes out of her way to make sure everyone has their favorite foods when we come, and this time was no exception. Even though we couldn't go out to eat like we normally do, they still got take-out from our favorite places. And they even got Domino's for me to satisfy my pregnancy cravings!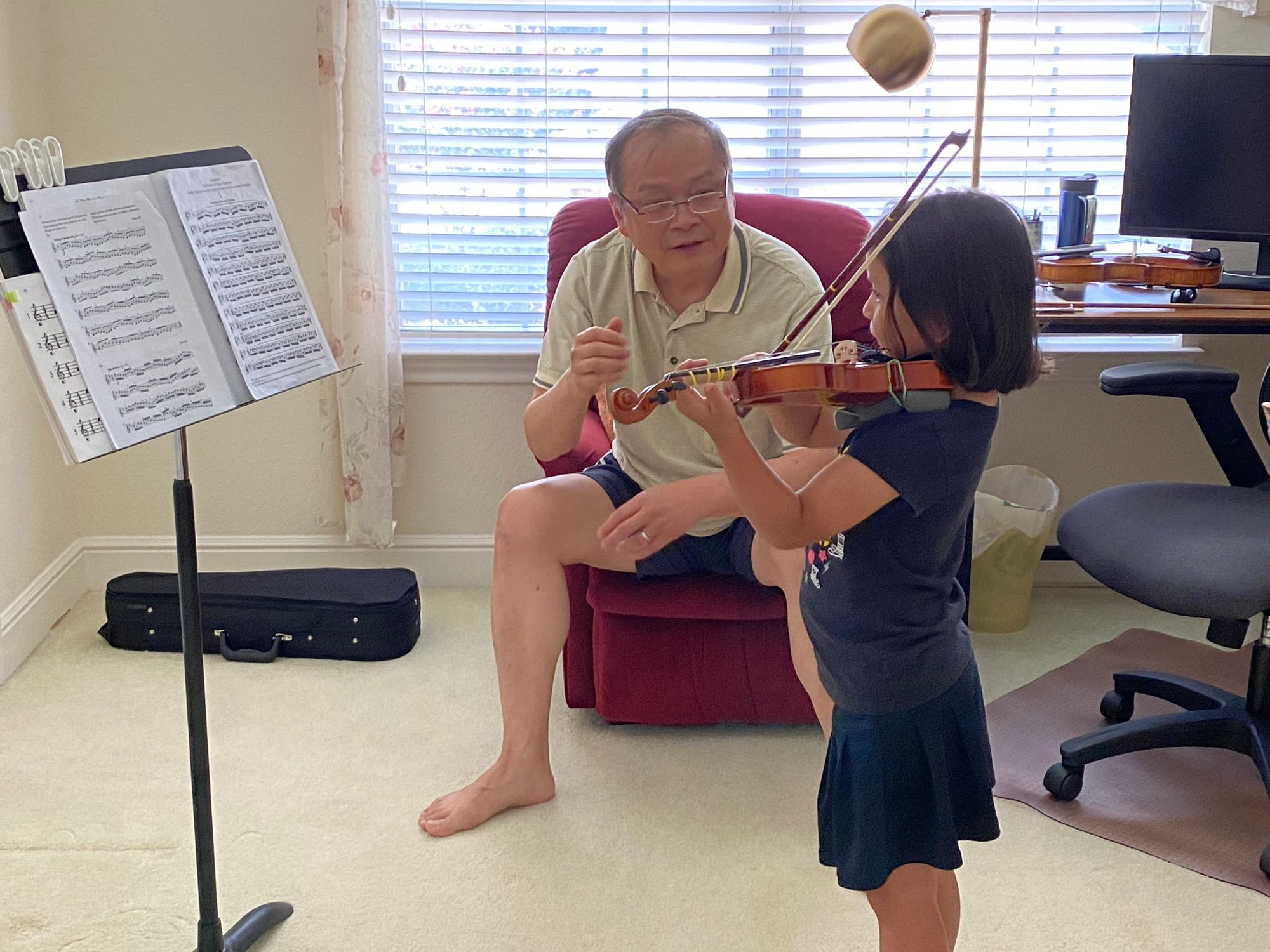 Another fun thing about this trip was that the girls got to do violin practice with their grandpa! One day I said that the girls had to finish violin before they could swim, so Yeye offered to practice with M at the same time that H was practicing with E. That started a whole new thing! After that, both girls always wanted to practice with Yeye, and they were so excited about it that they wanted to practice first thing in the morning. Yeye was even inspired to get out his old violin and practice again himself. It was fun to be able to share music in that way.
So I think everyone had a great trip! We only stayed a week, but we're hoping to head back up in a few weeks again. I guess if we're stuck here we may as well enjoy the time and spend it with family!