The kids had their first Halloween in the States that they can remember, and let's just say that they're fans.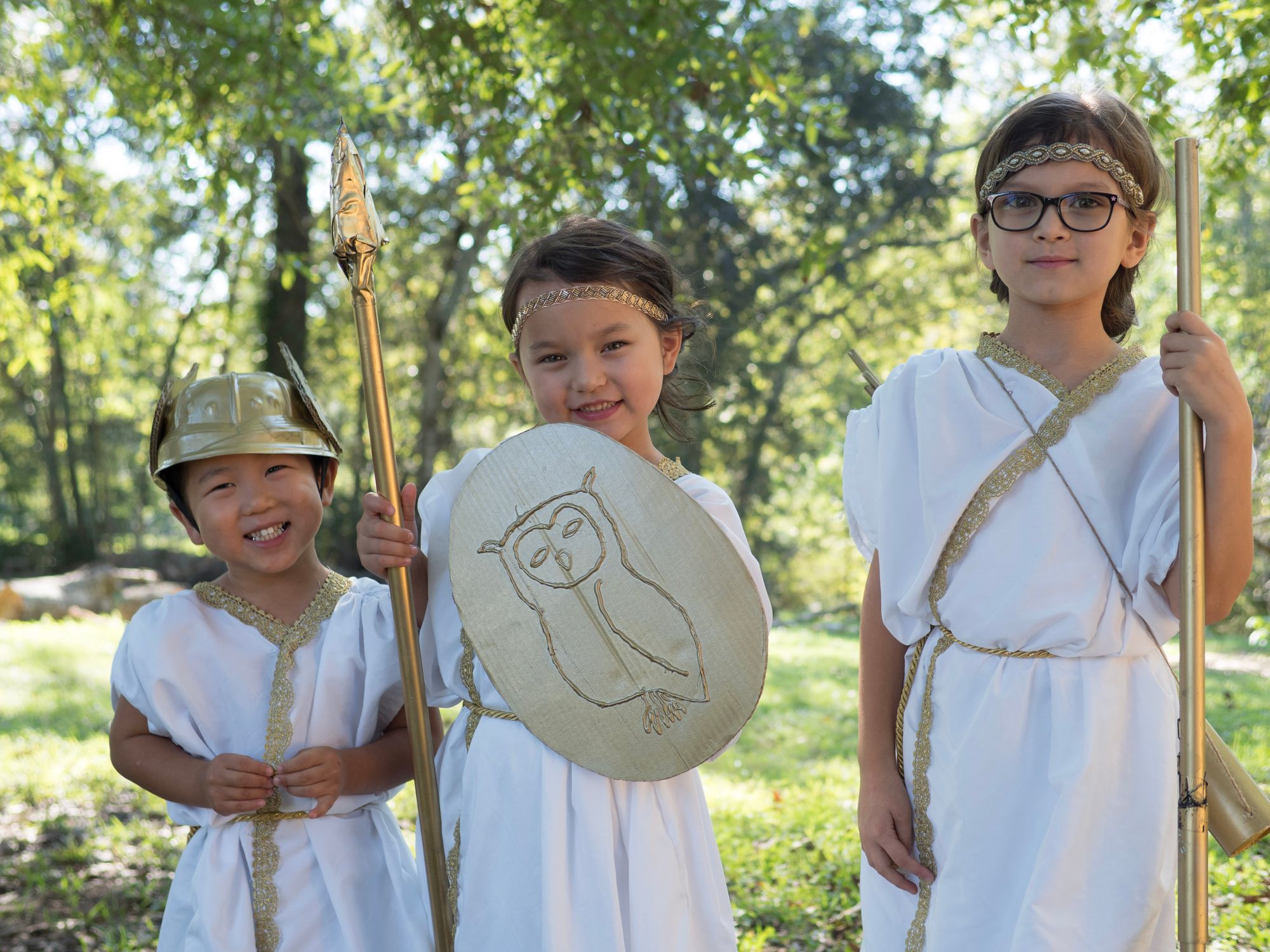 We dress up and go to a harvest festival thing at the international school every Halloween overseas. But I guess the kids thought that trick-or-treating was much cooler than that. It helps that we're in my parents' small-town subdivision, so we went to just two or three houses of people we know well. One of the neighbors even dressed up to match their theme and had a whole presentation about the candy! The kids were all Greek gods/goddesses because M got obsessed with this book from the library just in time to choose costumes. So, M was Artemis, E was Athena and G was Hermes. They were so cute!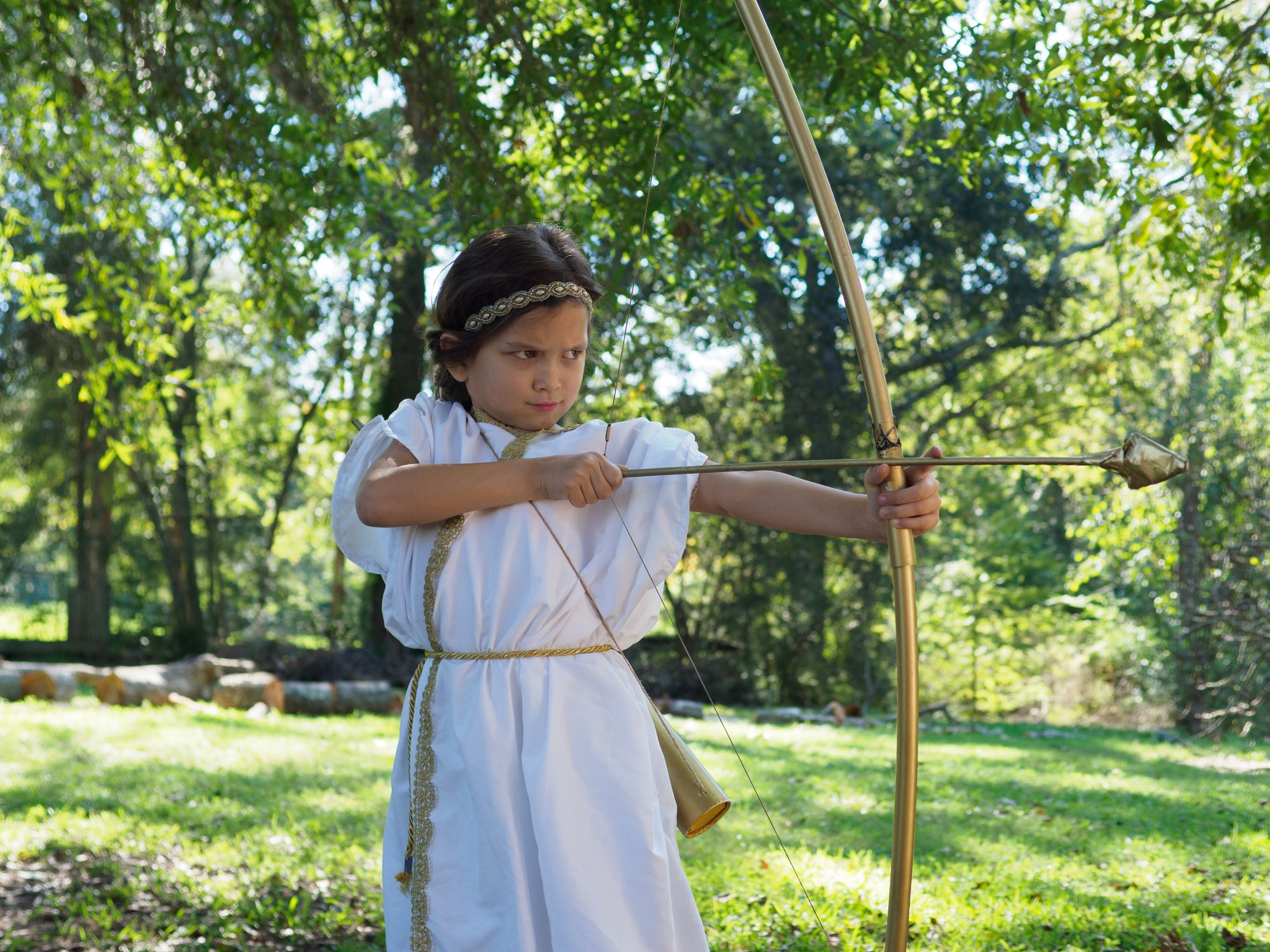 From my end, I appreciated having access to so many crafting/DIY supplies to make their costumes. Those things are really hard to source overseas, so although I still spent a lot of time making the costumes and accessories, it was much easier than it would have been if we had been back in our home. Just as an example, the gold trim that's on all three of their tunics, if I had been able to find it at all, I would've found online. So when I ran out unexpectedly early on E's floor length tunic, I would've had to wait another week for another roll to ship to me. But instead, my sister went to Hobby Lobby the next day and just grabbed me another roll. So easy! So I was grateful for that.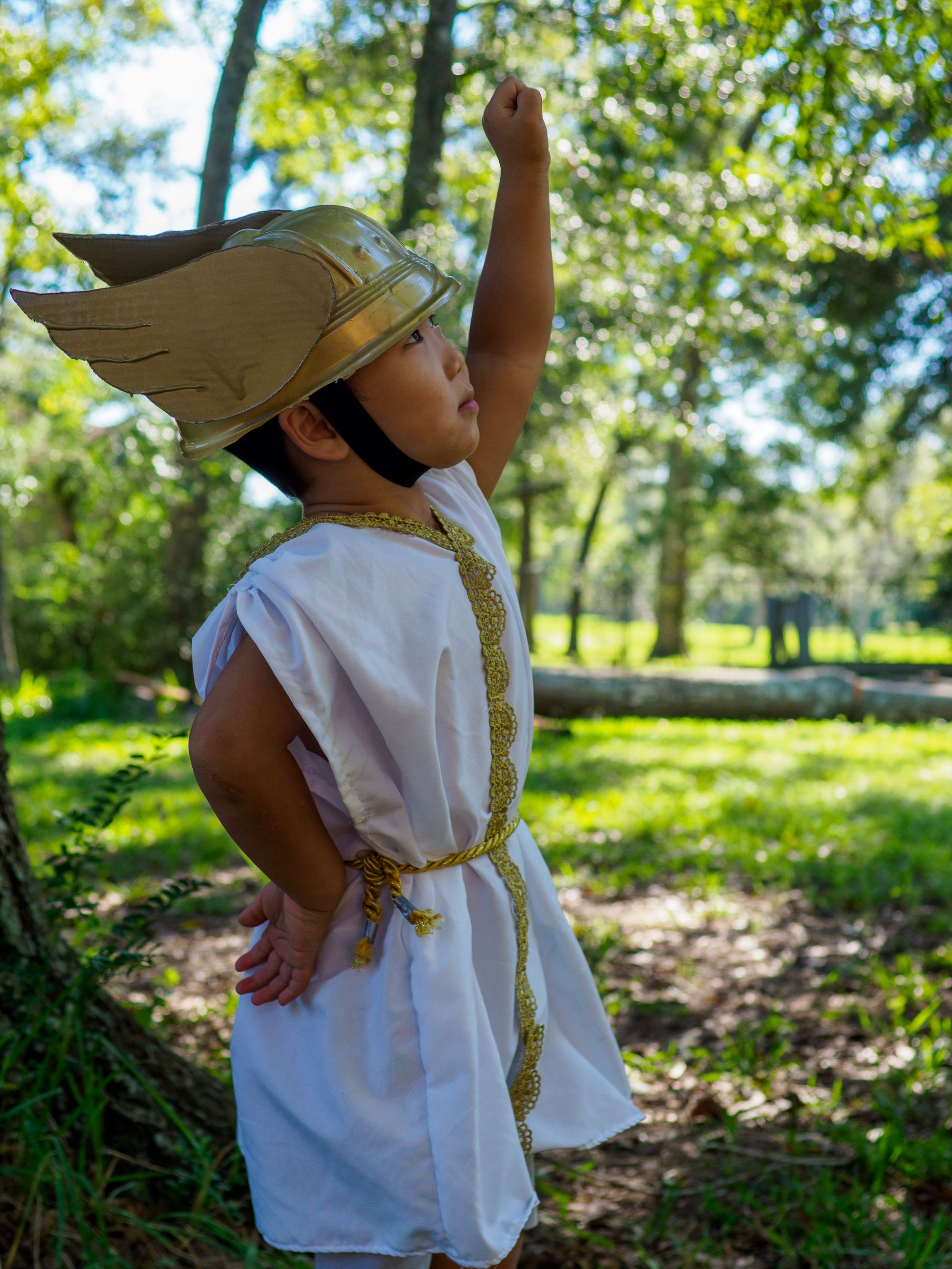 My mom decided to go all out for their American Halloween experience, so we even had a bonfire to roast hot dogs and my dad bought a bale of hay and we did a hay ride after trick-or-treating was done. It was quite the operation! But at the end of the day, all of the kids said it was one of the best days of their lives. So I guess it was all worth it. But I think it was best summed up by G: "We're gonna have a hay ride!! Mama, what's hay?" The excitement was so much for him that he was happy even though he didn't even know what we were talking about!