Road Trip Part 1: Smoky Mountains
Summary of Part 1: Clingman's Dome is not worth doing; I've never really seen a forest in the fall.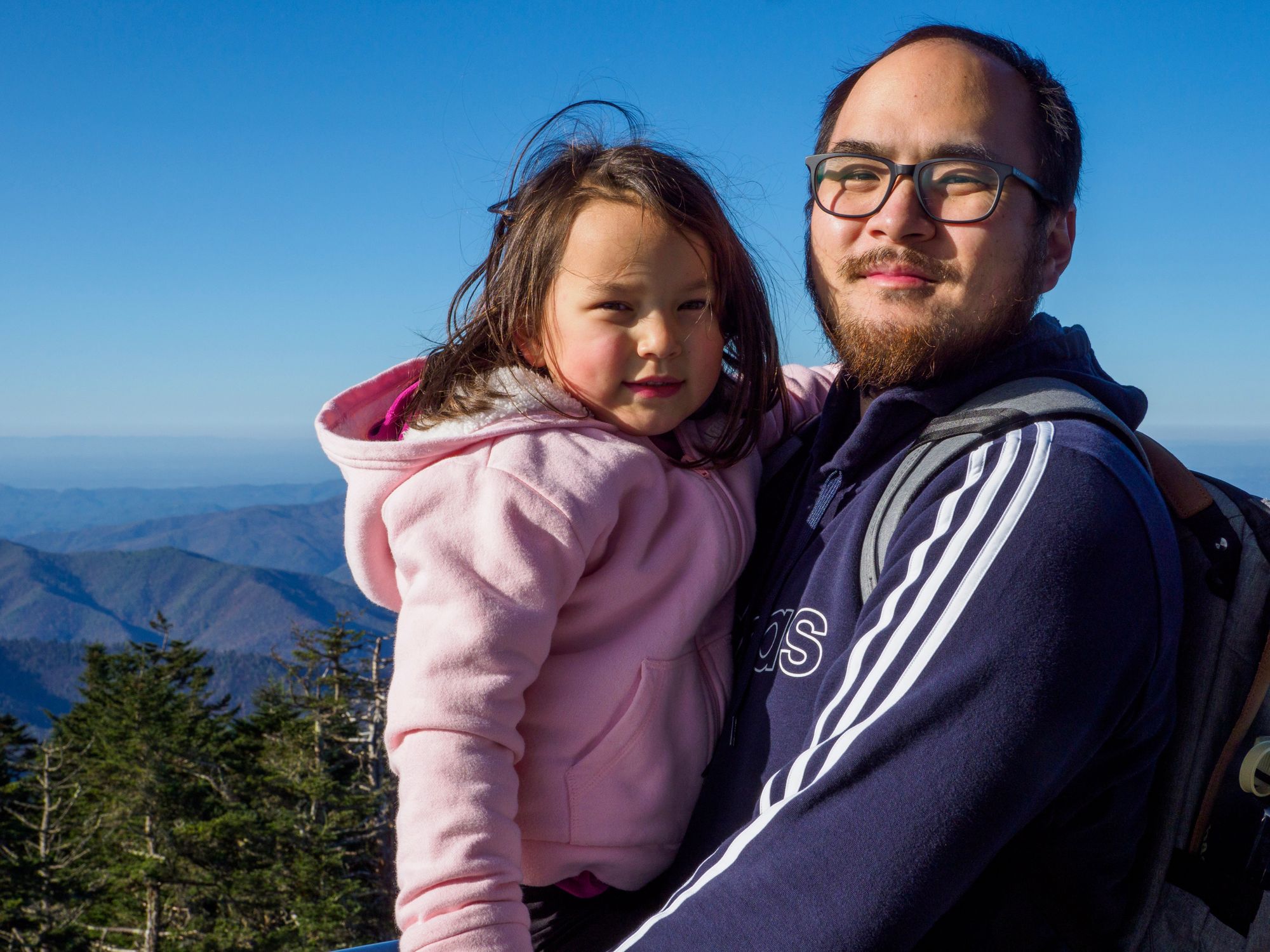 Well, after an adjustment to G's meds in October brought him a lot closer to being potty trained (but not all the way, which is why we had the surgery later), we started talking about a road trip. It had been something we had talked about early in the year once we realized we were going to be here for a while, but then I got pregnant and nauseous and it didn't happen. When we make our usual trips in the winter, we're not only too busy to have time for a road trip, but also it's winter, which makes many of the national parks impractical to visit. We also knew that we couldn't camp because of the potty situation and we couldn't hike very far either because it would be G's first time hiking and I had been almost entirely sedentary since getting pregnant (I take the blame for that). So we tried to pick destinations where we could enjoy nature without camping and also where the best areas were accessible without long hikes.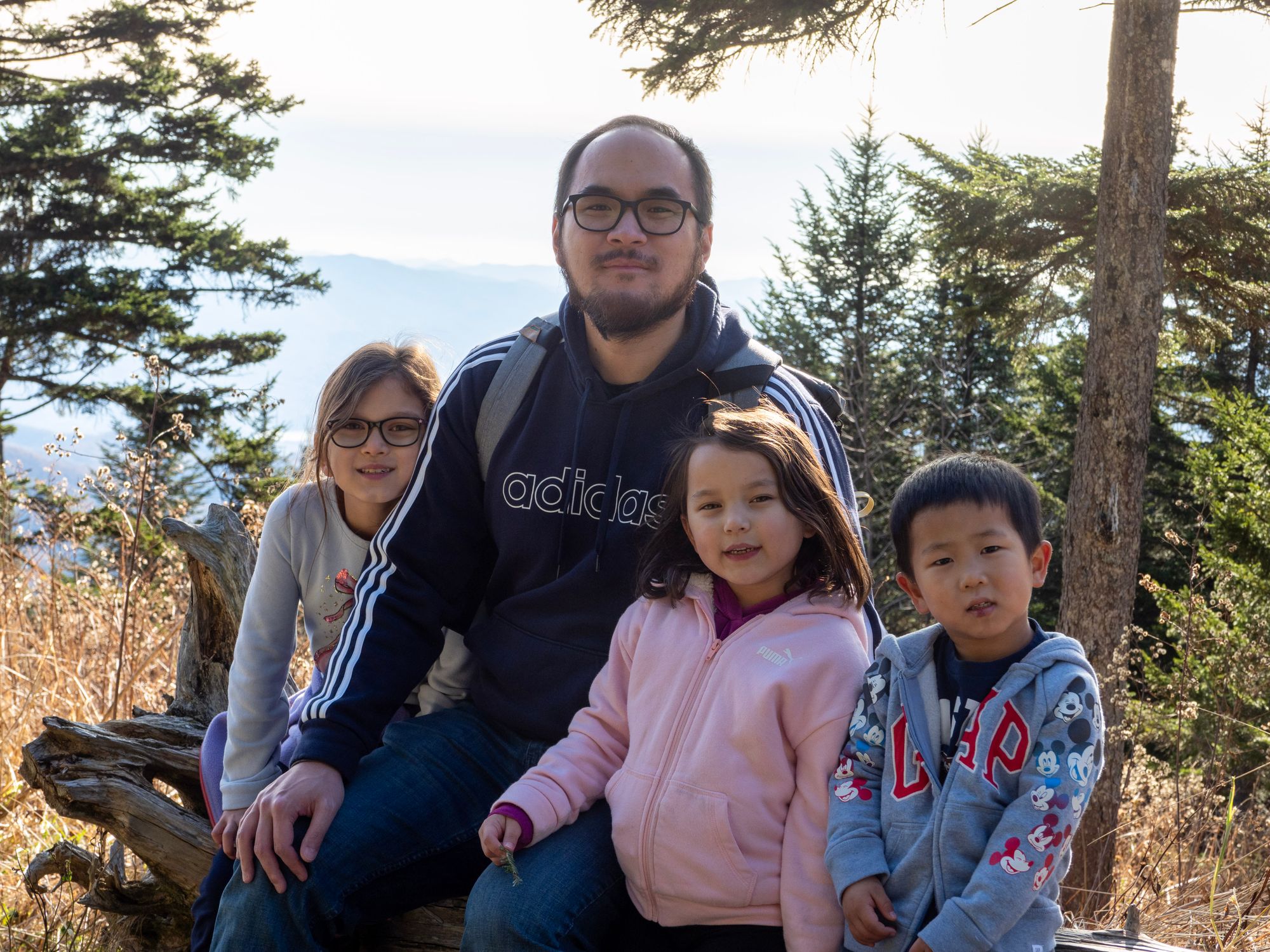 After a lot of last minute debate and scrambling for hotels, we decided on Great Smoky Mountains National Park and Mammoth Cave National Park. We had also planned to visit some cities along the way and explore local restaurants but after the number of COVID cases started going up so drastically in late October, we scratched that part of the trip. So we drove more than 15 hours over two days to Gatlinburg where we had rented a condo right on the edge of Great Smoky Mountains National Park. (Being able to see the mountains from our balcony was an enjoy-nature-without-camping strategy.) The next morning we were up bright and early to do a little bit of home school and then start our trip at the Visitors Center!
After talking with the Rangers and eating the first of many instant noodle picnic lunches, we decided to go up Clingmans Dome, the highest point in the park, which was at the end of a half mile trail. I think we were all a little less impressed than we expected to be. I mean, the view was great. But it was quite crowded, which meant we wore our masks, and I think something about it only being half a mile was disappointing. When we climbed Emory Peak in Big Bend, it was very gratifying to get to the top because we had worked so hard to get there. But something about having walked only half a mile along with 200 other people made it seem not that cool. So, in retrospect I think I would have skipped it. Although it was officially G's first hike! When we went hiking in Seoul last year, I carried G the whole way. So we were very proud of this accomplishment for him, even if it was only half a mile and paved.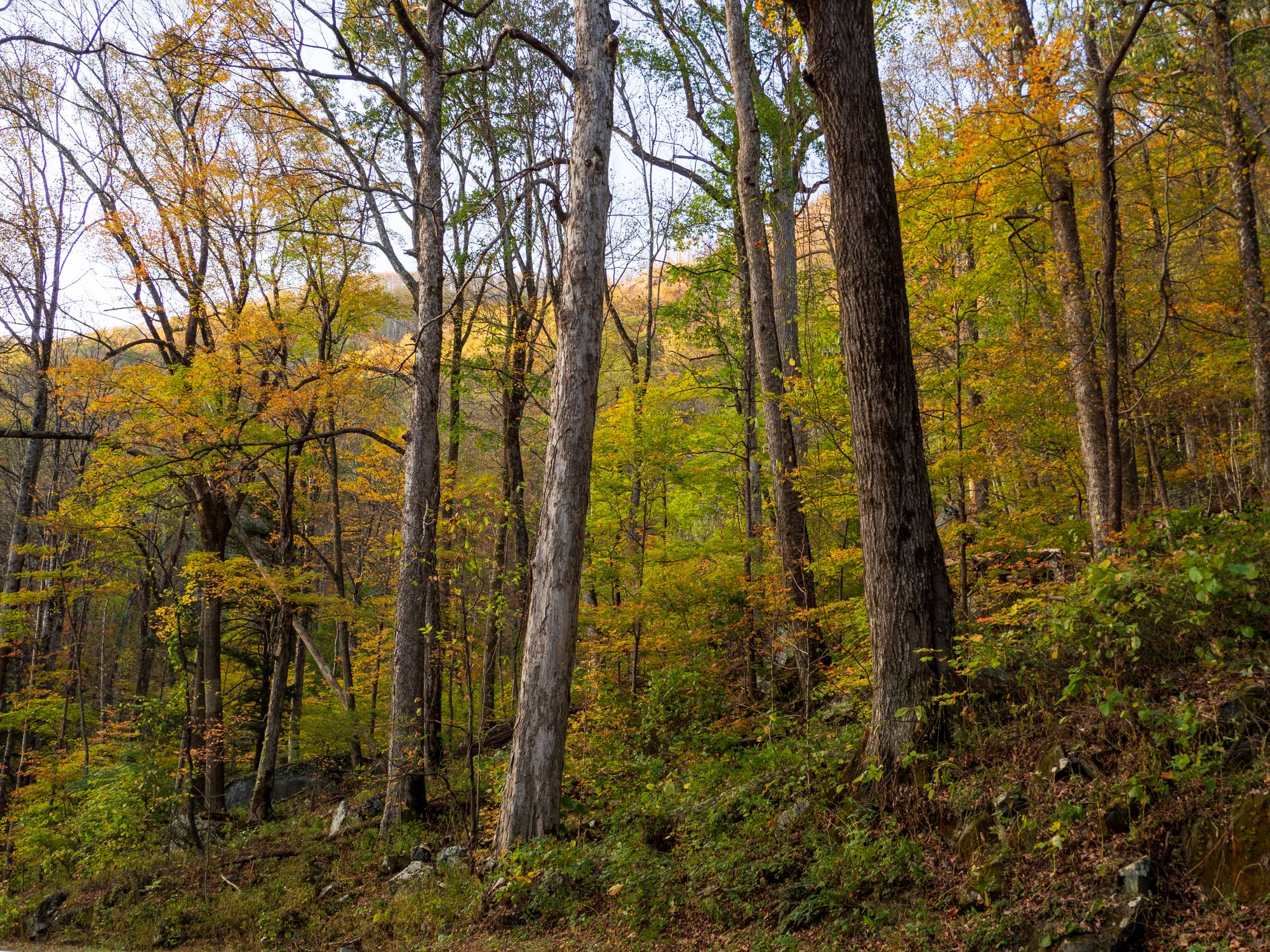 But then! On the drive back to the hotel! The afternoon sun was shining through the forest, and oh, the leaves! It was breathtaking! We had hoped that we would get fall colors on the trip, but were pretty nervous that they would've been finished by the time we got there, and at the high altitudes they definitely were finished. But down low it was still beautiful! And it made us realize that because I've never lived in a place with fall foliage it just seemed magical to me. (Our home overseas is in a desert.) H, who grew up in Colorado, kept saying it just looked like a forest. But I was in a magical fairy tale world where the trees had leaves made of gold!
I know summer is supposed to be peak time for the Smokies, and I'm sure they're beautiful then too, but it was such a treat to be there in the fall. We definitely did not do a lot of planning for this trip, but seeing those leaves just made me feel like we couldn't have planned it any better than it already was.