Road Trip Part 4: Smoky Mountains
Last post about the Smoky Mountains part of our trip!
Part 4 Summary: Slow vacations are the best.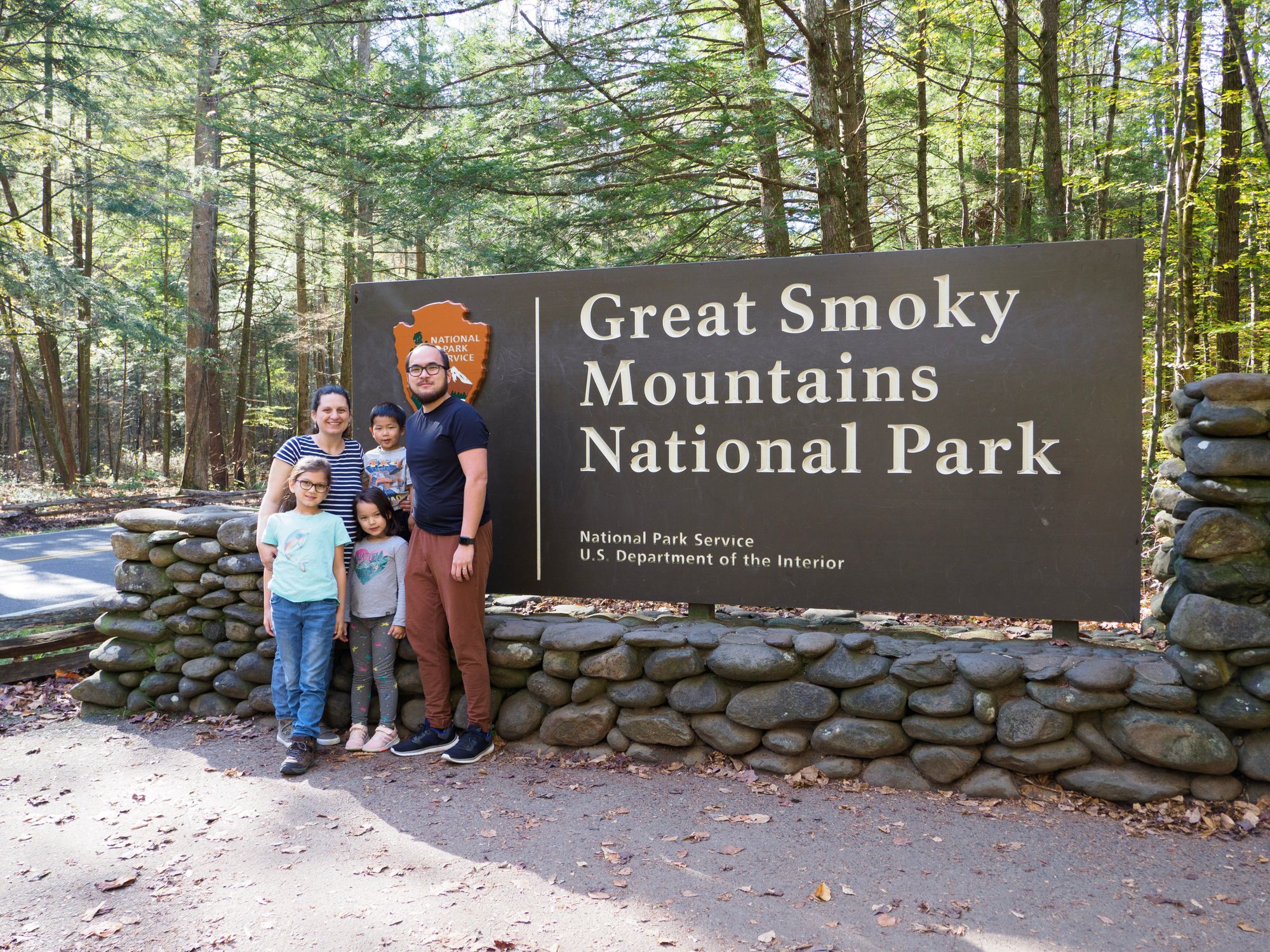 Overall, we LOVED this part of the trip. It was so restful to stay somewhere for so many days and being able to cook and eat dinner in our place was actually even more restful than going out. (Never would've thought that!) It helped that we only bought stuff that was easy to cook, but really it was just great for the kids to be able to shower and change into pajamas while we cooked dinner instead of us trying to keep them happy while exhausted and sitting in a restaurant.
Because we could see the mountains out of our window and there was so much space for everyone in the place we stayed (it was a 2 bedroom, 2 bath condo with a kitchen and living room and everything), we had nice slow mornings where I enjoyed my coffee and we all had breakfast and the kids did some home school before heading into the park. H was not such a fan of getting going so late in the day, but I just loved the feeling of not having to rush. We definitely could've seen a lot more if we had been more on top of things, but after all we had been through in the year already between pandemic and pregnancy and not being able to go home, it was really nice to have some time to just get away and rest. It was even pretty easy to pretend like we weren't in a pandemic since we spent so much time outdoors and we didn't need masks most of the time.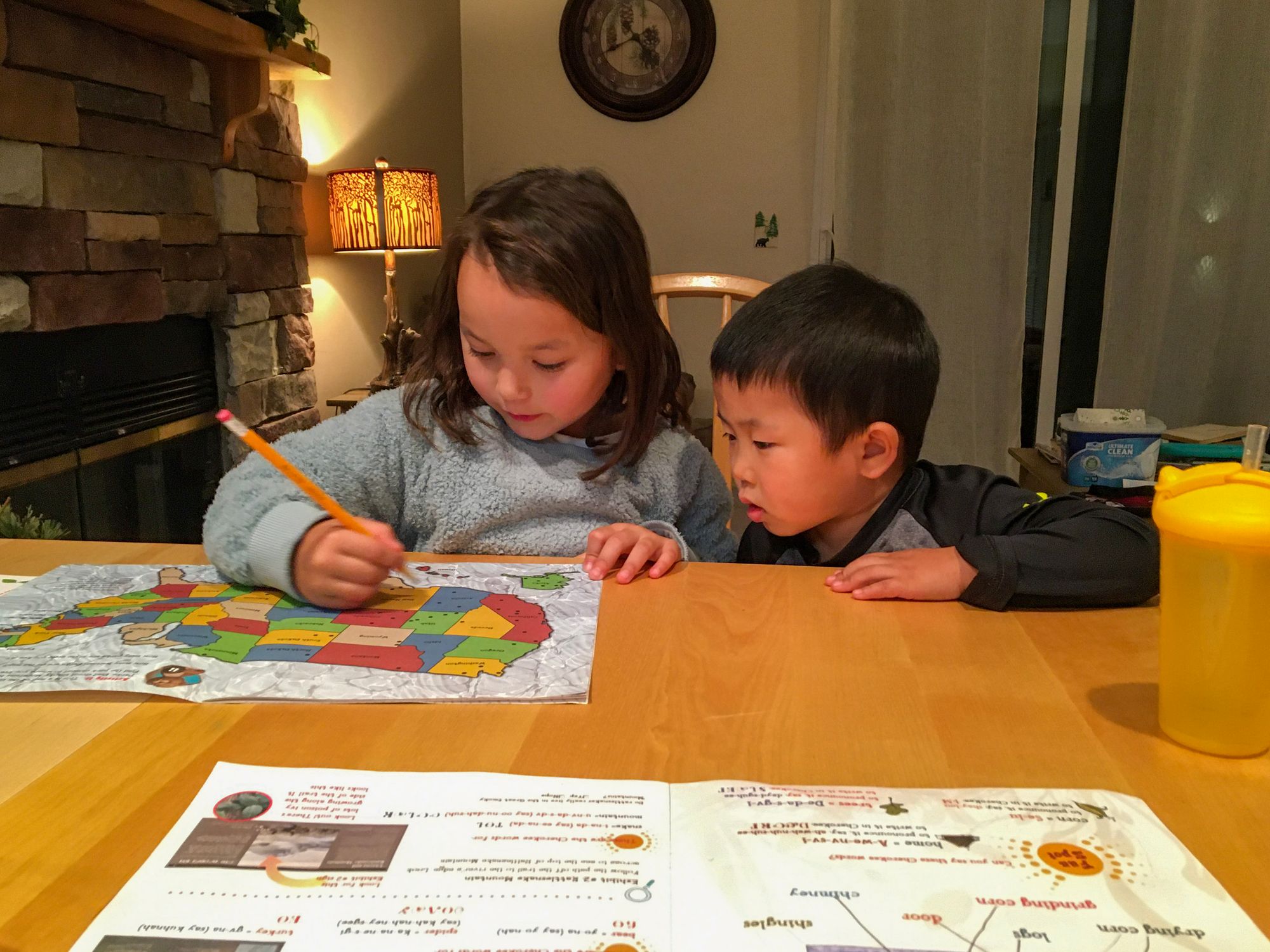 We also bought the kids each a Junior Ranger booklet (they're not free at this park) and they worked very hard on completing enough activities to get a Junior Ranger Badge. The activities were actually quite good and even I learned a lot! G didn't gain very much out of it, I have to say, but he was pretty happy to feel included with his sisters. And M and E both really honed their skills in tree recognition and general nature observation skills. I was really happy with the program! It's always such an encouragement when the kids can learn the kinds of things I'm trying to teach them but from somewhere else that's more motivating!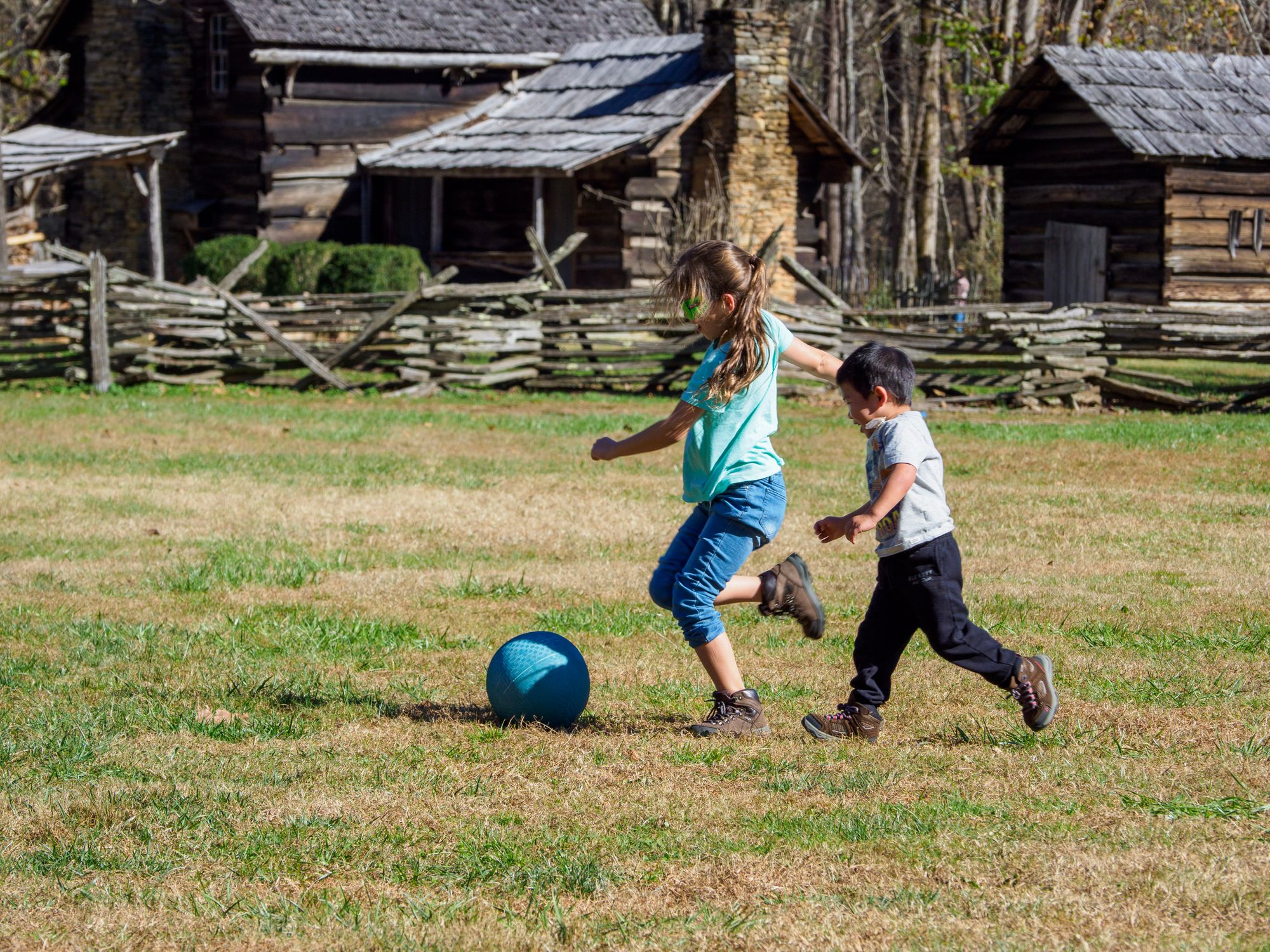 So overall, we were really happy with visiting the Smokies! It was easy to do without being able to do serious hikes and the place we stayed made it easy to just take a deep breath and rest and enjoy being outside and the kids even learned some things in the midst of it. I told H the week there was the happiest week of my year! The rest of the trip was awesome too of course, but it wasn't quite as restful. I just loved it!