L's Birthday and the Rest of Pregnancy
Catching up on the rest of last year pre-baby, I had a birthday and G finished learning how to read!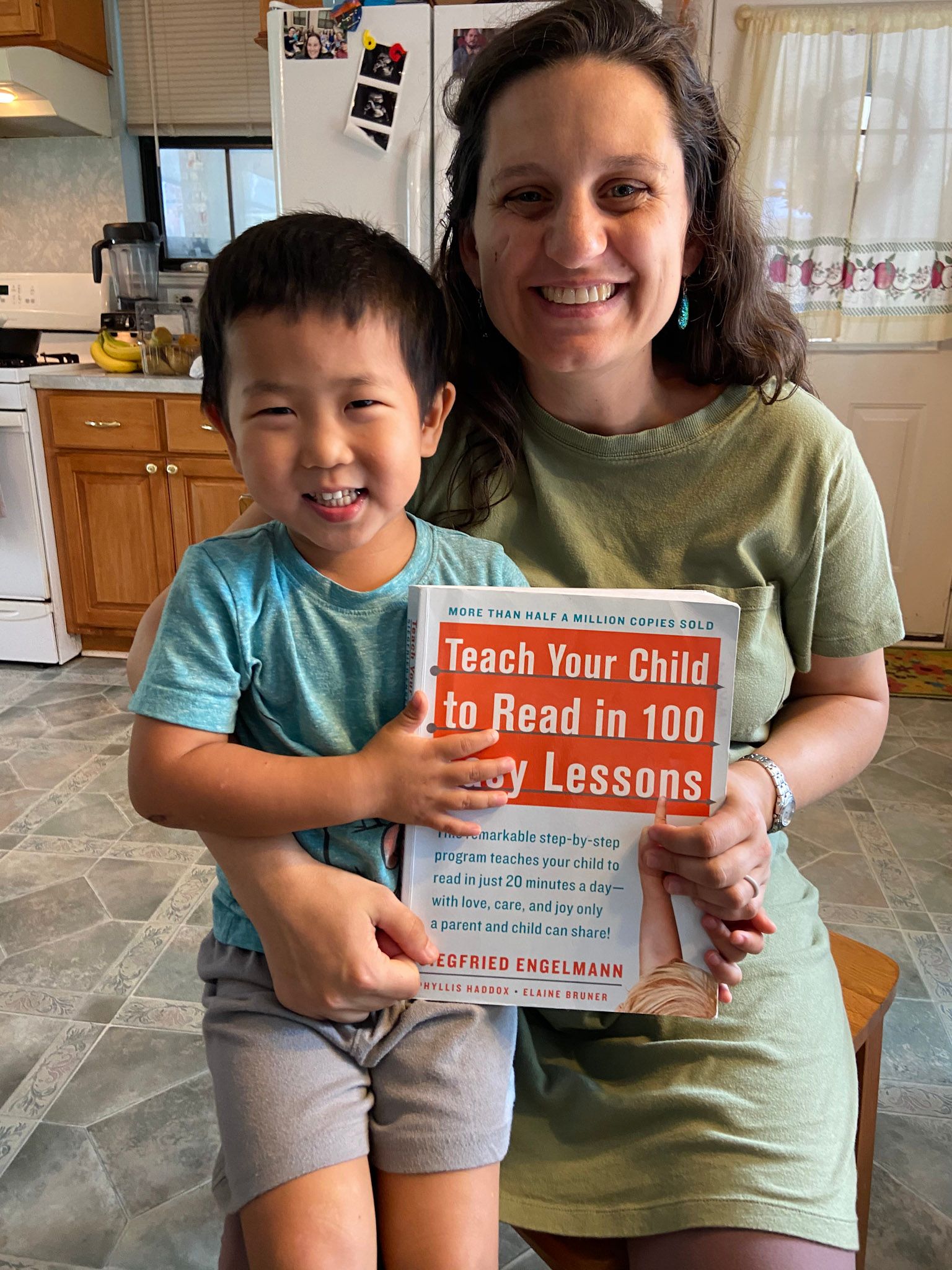 I don't know what on earth caused it, but seriously, G was the easiest to teach how to read out of the three kids I've taught so far. Who would've thought?? So far my main theory is that it was because he was older, but I suppose it could be because I've improved also. But I'm more skeptical of that explanation. At any rate, we were very happy that he finished this reading lesson book before K was born and we are now happily reading early readers! So far, he's a huge fan of Pete the Cat and Elephant and Piggie. He's also started working on handwriting since finishing the reading book and he has shown incredible improvement with fine motor skills since starting that!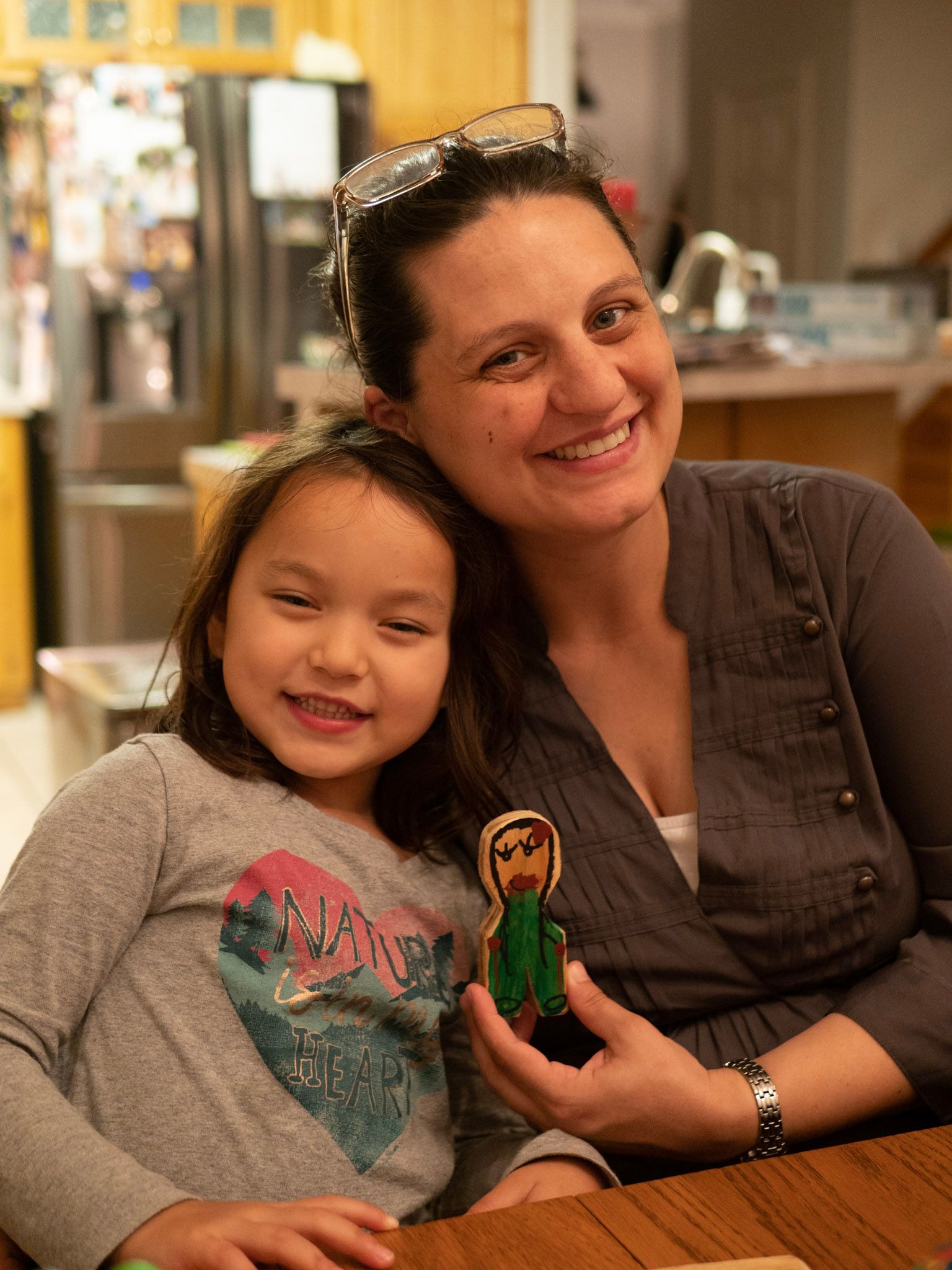 I also had a birthday! My grandmother used to say "getting old ain't for sissies." Well, although most people would not consider me "old" yet, I have to say that this pregnancy has made me agree! Phew, it was much harder this time than it was six years ago! But I felt very blessed on my birthday to have H bake me an amazing coffee cake (and make my morning coffee of course!) and a PERFECT trifle. Also the girls are getting really sweet with the gifts and it was wondeful to be surrounded by the people I love. I also got a really fancy coffee grinder and that has seriously upped our morning coffee game, and I'm still enjoying that a lot!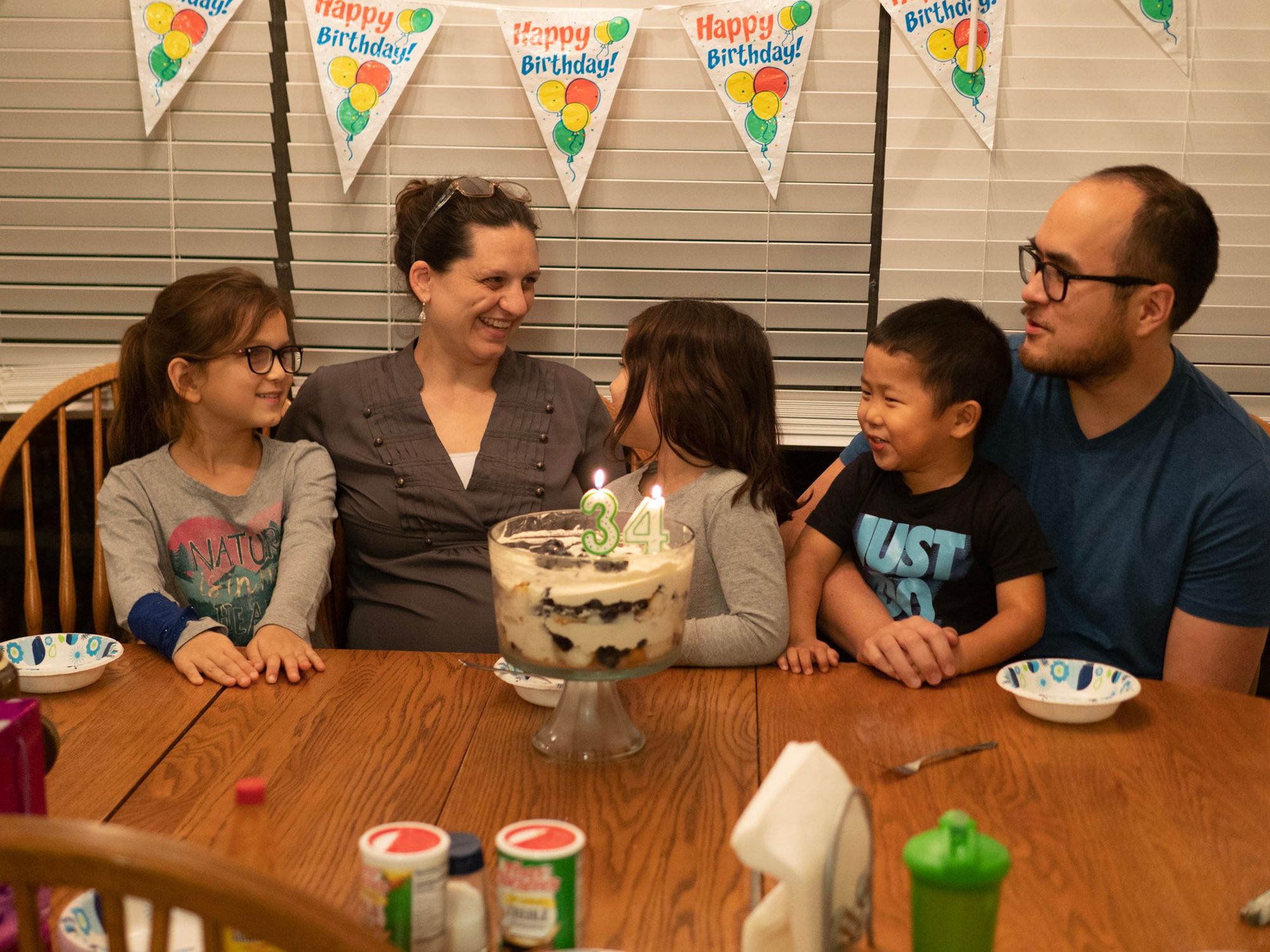 So, overall we were all just ready to be done with pregnancy. I was tired of being tired and moody. H was tired of not really being able to communicate with me. M and E were tired of watching me eat junk food and not being allowed to eat it (or at least not eat as much of it as I was). G was tired of me not picking him up. But we made it through anyway, like the last mile of a marathon. We're all happy to have K around and to have me back to normal!