Last post about 2020! K had his first Christmas when he was only ten days old. He had a frown most of the time.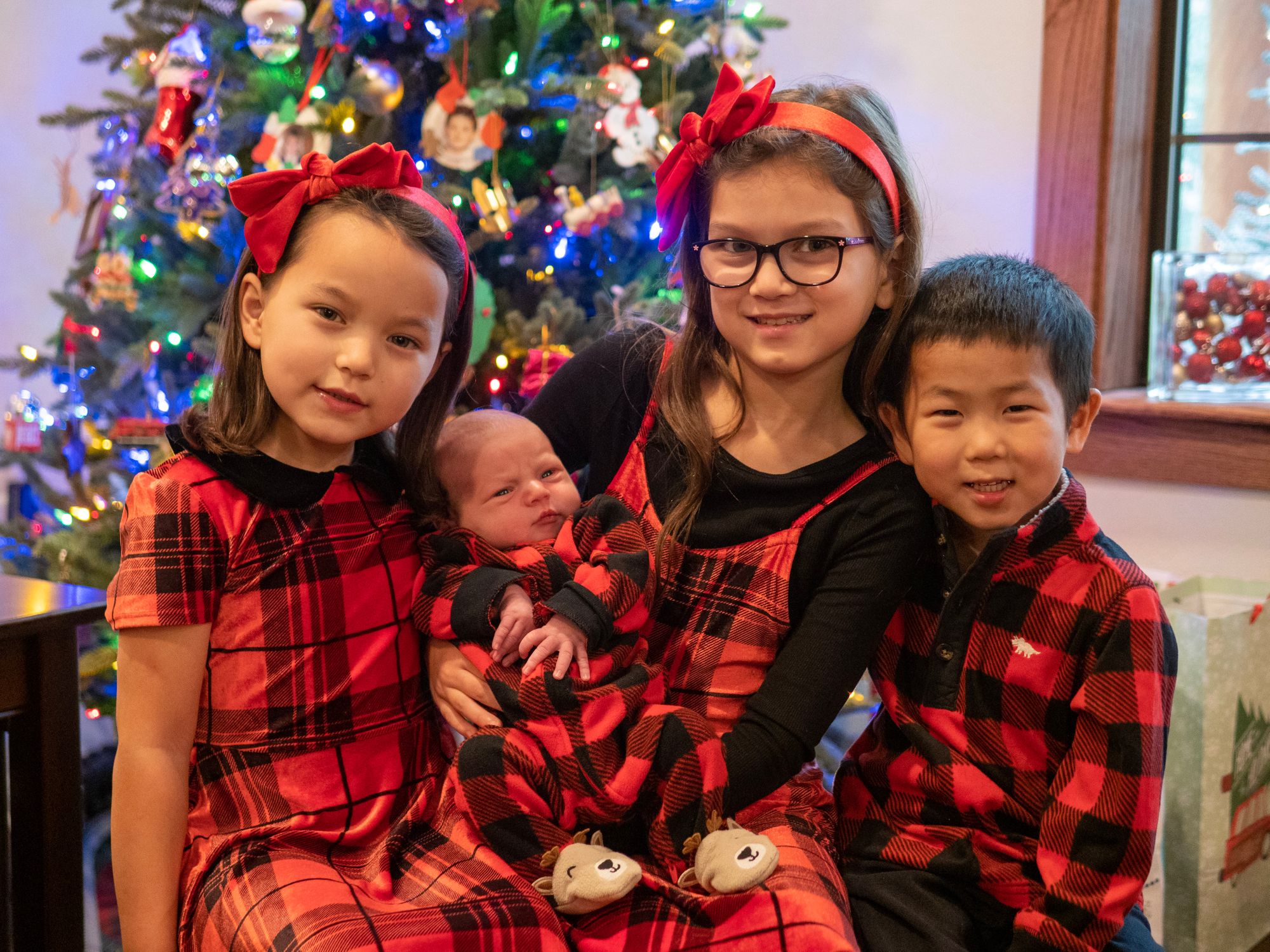 On Christmas morning, both grandparents were here since K had just been born, but we had a little celebration just by ourselves before I made the fifteen foot trek across the driveway to my parents' house. It was nice to still do our little traditions even though we were not in our house and we had just had a baby. Of course, we couldn't do everything exactly the same (we didn't have our Little People nativity set for the kids to act out the story with, for example), but we still had our annual cinnamon rolls and read the story together and the kids opened their gifts from us. It was nice to feel just a tiny bit "normal" at least for that one moment out of the entire year.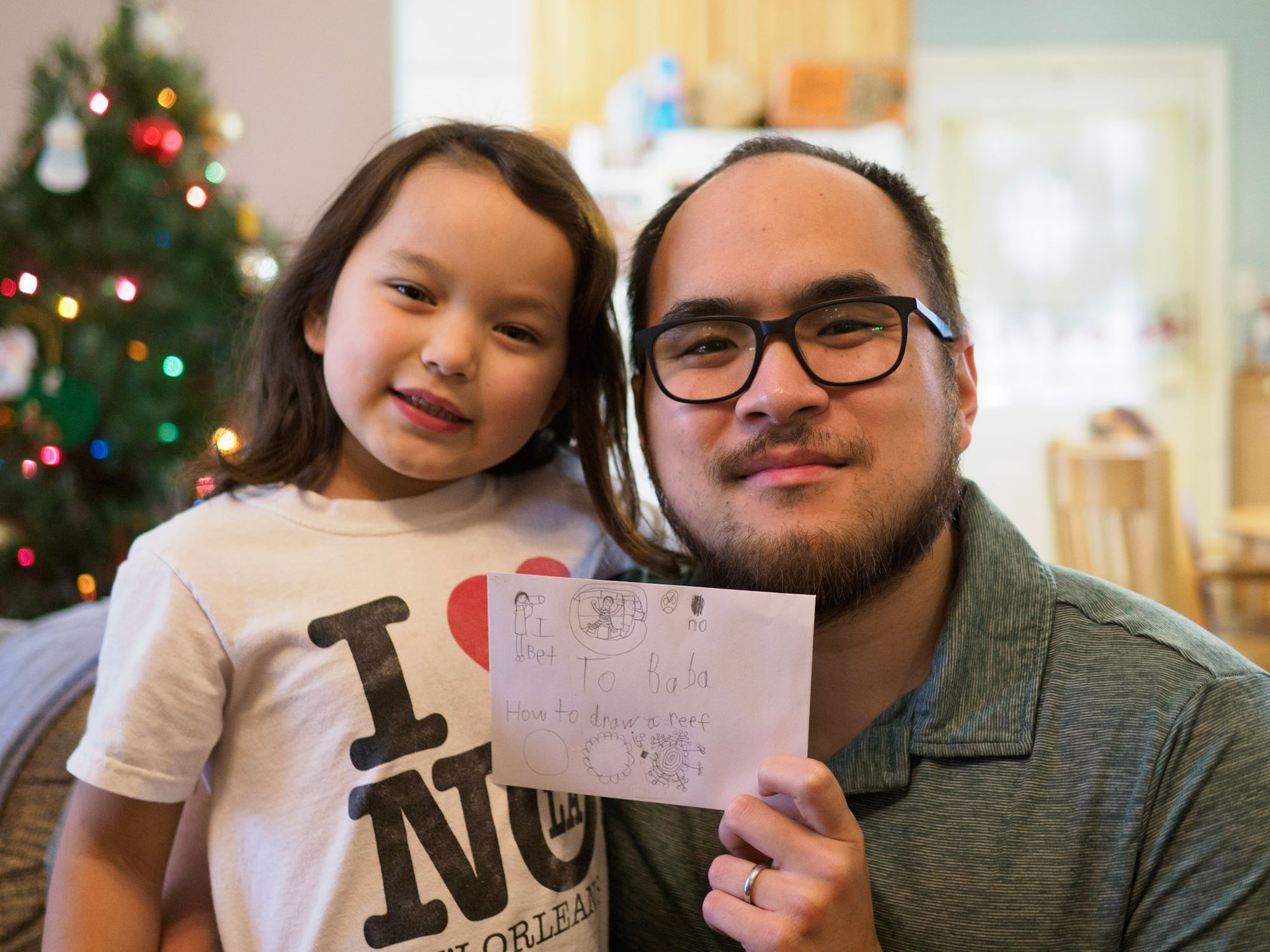 After that, we grabbed K's little bassinet and brought a bunch of diapers and camped out at my parents' for the day so that we could enjoy the holiday together. The kids got tons of gifts. The girls each got a reading lamp that attaches to their bed, and that has been an unexpected hit! It's so simple, but they LOVE getting ready for bed early now and spending some time reading in bed before they fall asleep. I think you can imagine that we love that too! Sometimes now after a particularly tiring day, we'll have them get ready for bed at 6:30 and stay in bed to read for over an hour before we tell them to turn out the lights. In fact, that's exactly what we did on Christmas Day.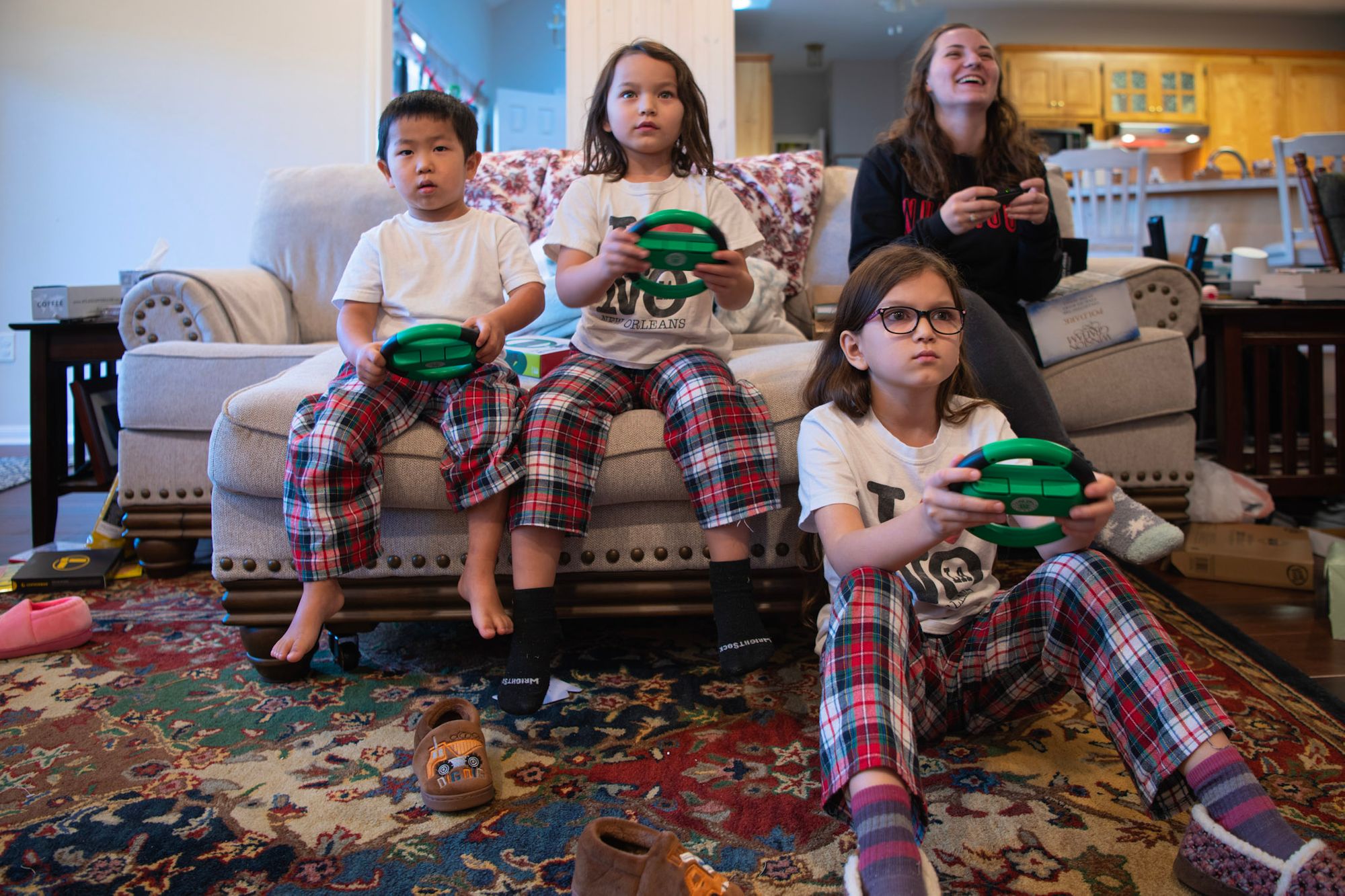 The kids also got Mario Kart from H's parents and they are getting surprisingly good; even G can steer a little bit rather than totally relying on the "assist mode" that makes you not drive off the edge. E got rock climbing holds from a couple of people and my dad has built them a pretty awesome rock wall to play on. One of M's favorite gifts has been a Redwall cookbook which has provided tons of fun with recipes! She's pretty much memorized the little story sections before each recipe and now she has some impressive vocabulary for describing food. So it wasn't too bad of a Christmas, all things considered!