H had a birthday less than a month after we had a baby and we managed to celebrate!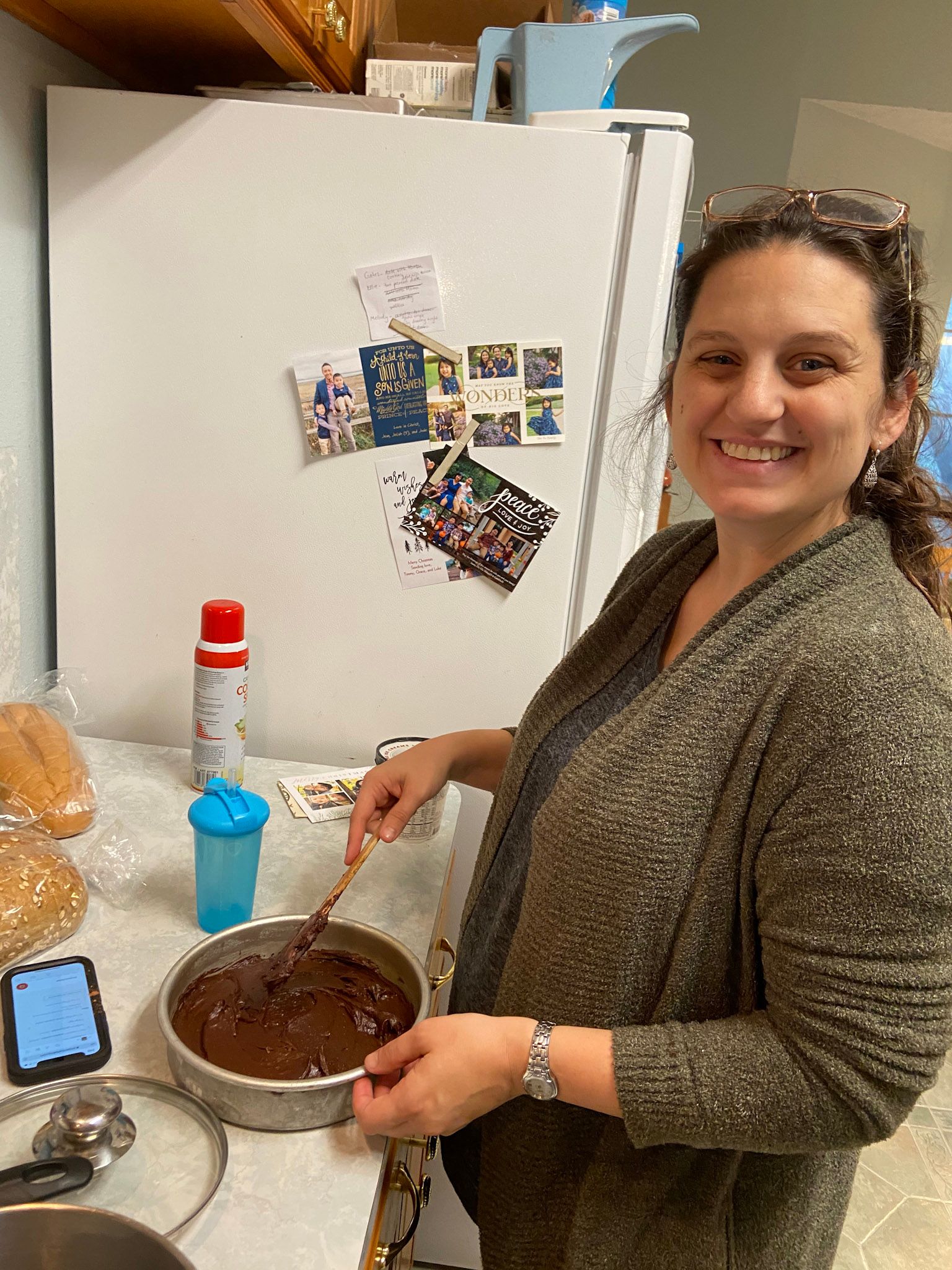 It's been a rough few years of birthdays for H. I usually do a "birthday week" of cooking for him where he chooses an entire week of meals and I cook it for him (although it's usually spread over about a month). It's usually his way of getting me to try new recipes that I wouldn't usually be motivated to try. In 2019, we adopted right after getting back overseas and so I didn't get around to doing his birthday week cooking until December! Then in 2020, we kept thinking that I would do his birthday week cooking once we got back home and we all know how that turned out. Also, I never got him a birthday present. So then here we are in 2021 and I'd just had a baby. Well, I felt like I couldn't botch it three years in a row!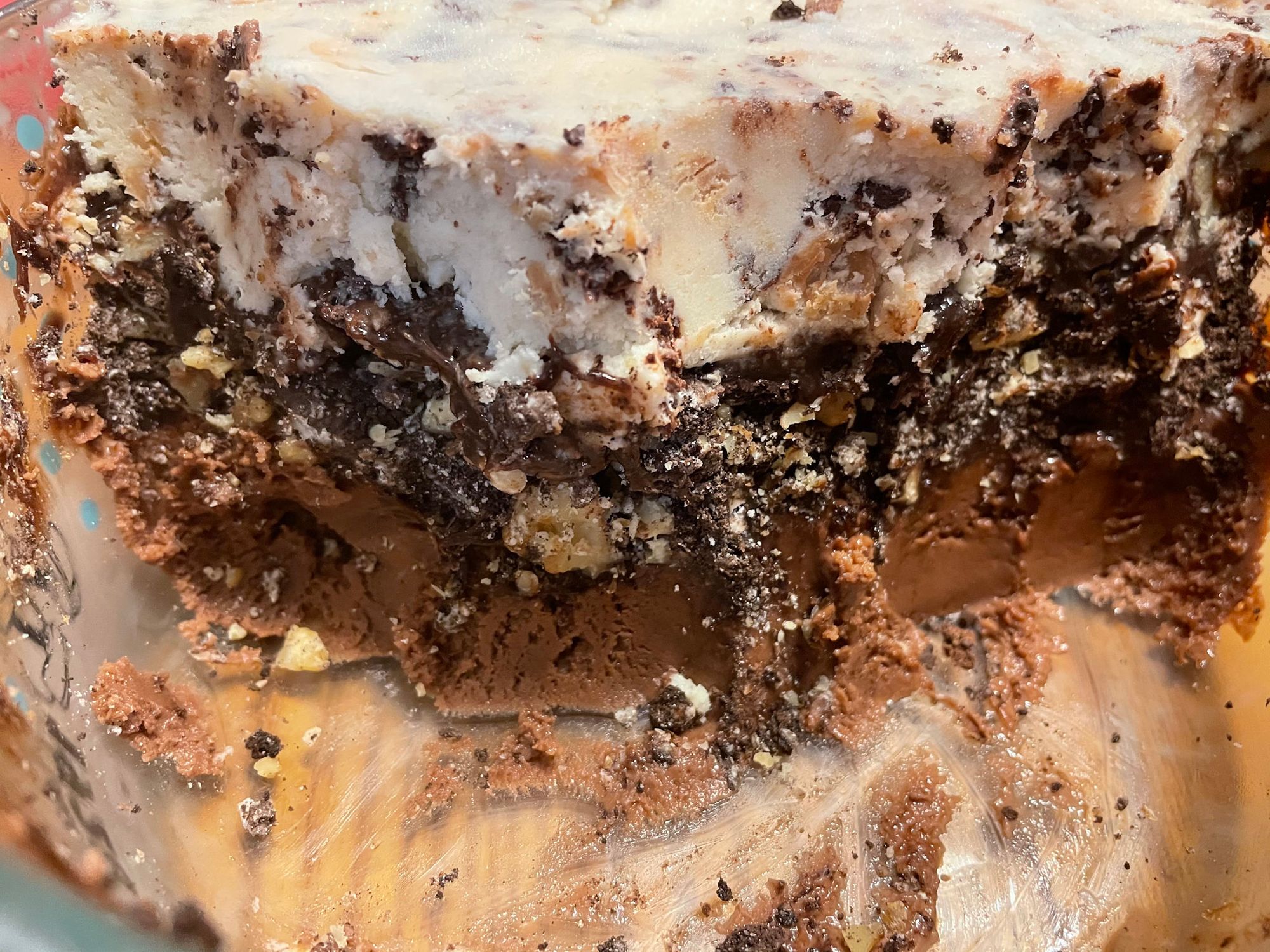 I was still pretty limited because of just having K, but I needed to do SOMETHING. So I made a flourless chocolate cake and decreased the sugar to make it low-carb. (Flourless chocolate cake is a thing for people who are not low-carb too! Look it up, they're delcious and very rich. Unfortunately my favorite recipe is in a cookbook at home, so I can't link to it.) And I also made ice cream cake, which is amazing and not very hard. Incidentally, the belated birthday present I had gotten for him last year arrived just a week or two before his birthday this year! So I wrapped it like it was for this year haha. He also got some super fancy popcorn (which is everyone else's favorite gift) and a really quality Bible to use since he left his nice one back at home.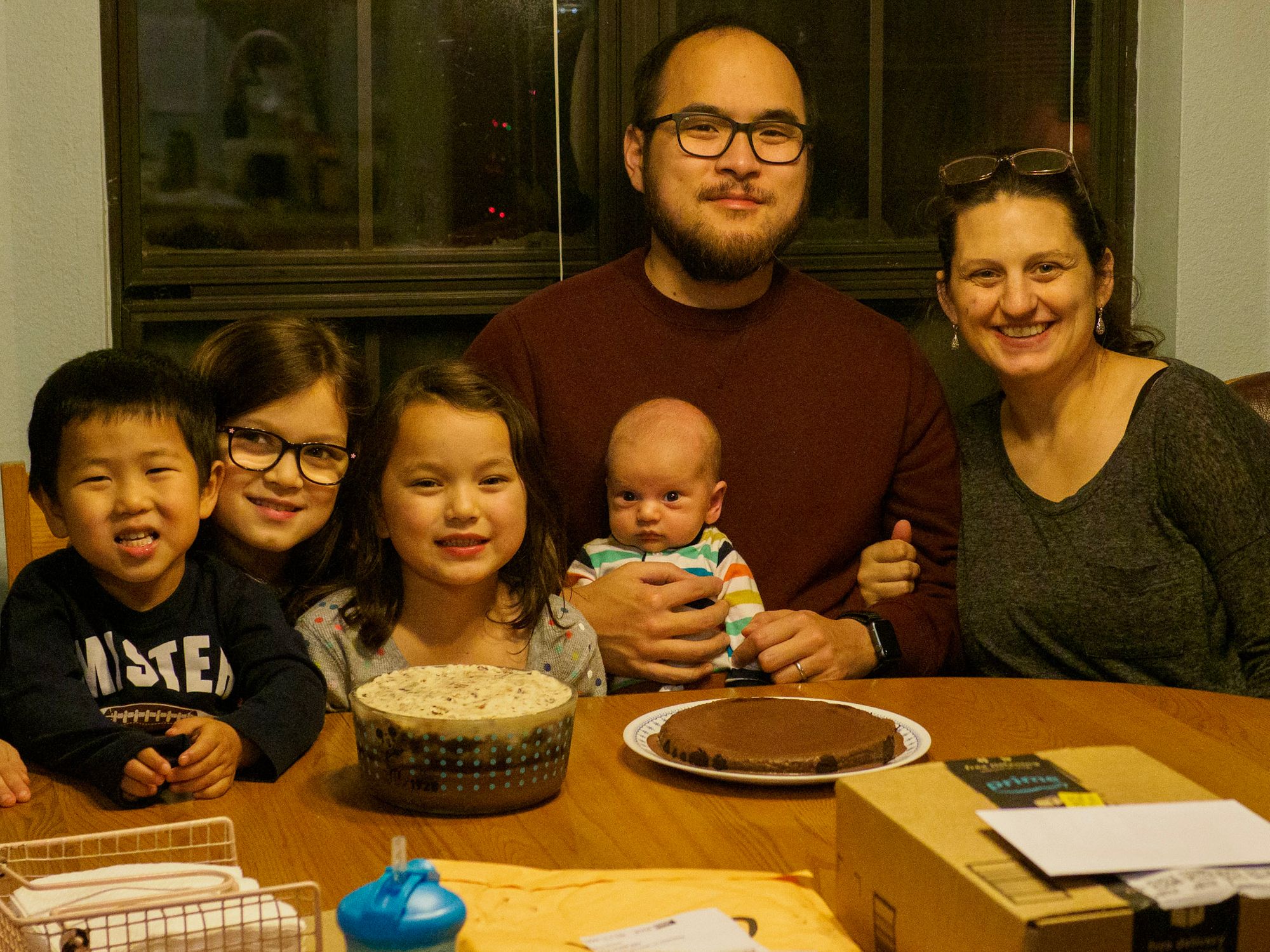 I managed to also write a card. 2020 was a year of really being forced to acknowledge my own weaknesses, and there's nothing that will make you appreciate your spouse quite like realizing how weak you are. So even though I still didn't get a birthday present for him and birthday week cooking is nowhere on the horizon, I wanted to at least show him how much I appreciated him. Hopefully he understood how glad we all are to have him!