When K was a few weeks old, his one cousin came down to meet him!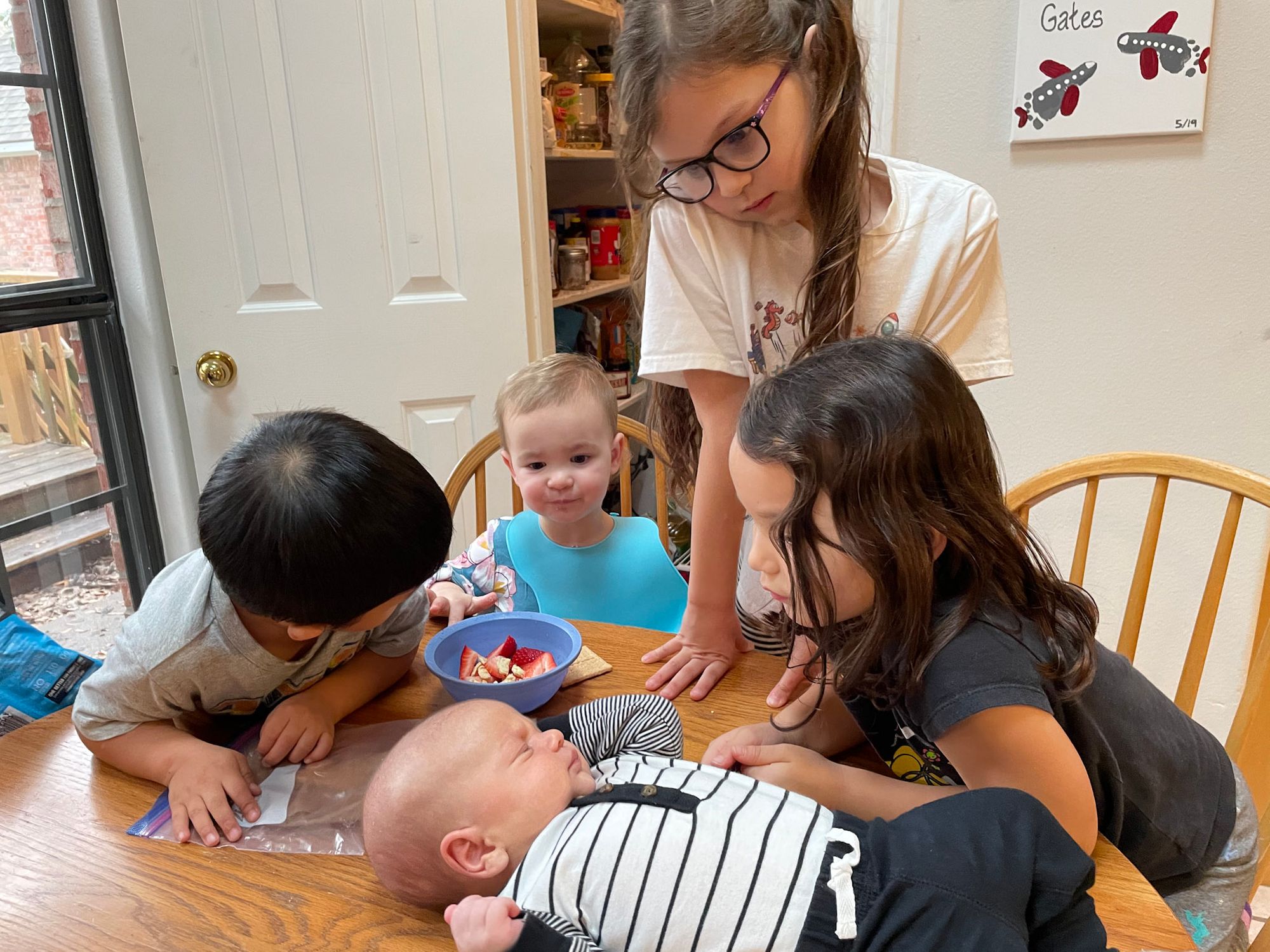 My sister and brother-in-law made the drive down a few weeks after K was born to meet him. I was just coming out of my postpartum do-nothing phase, and it was really great to have people around to hang out with at that point!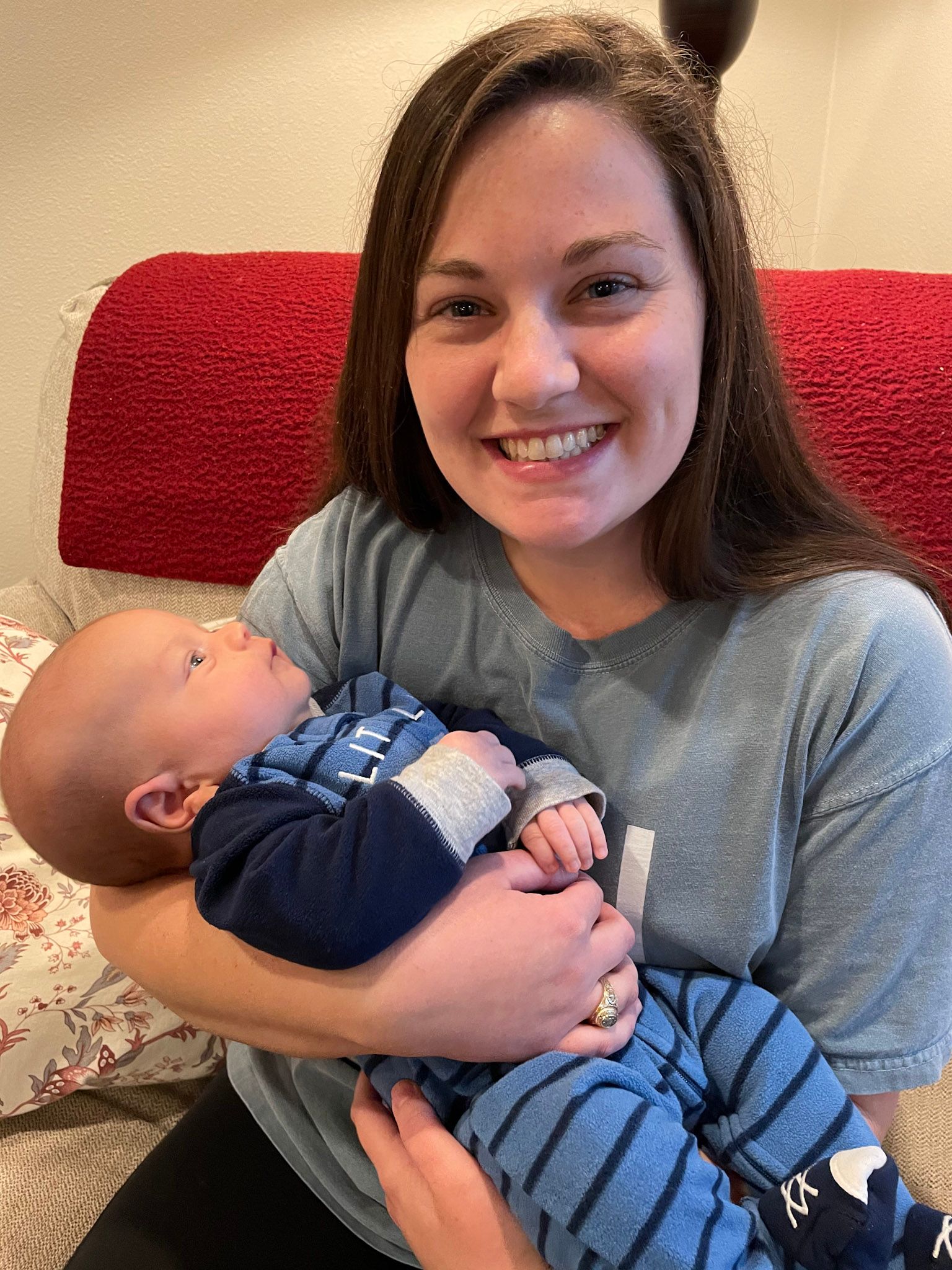 K didn't have very many opinions about his cousin, but SHE did have some opinions about him! The first time she met him he was filling up his diaper and she was TERRIFIED. She also soon noticed that he had no teeth, which she found very disturbing! But after a while, she warmed up to him and kept wanting to rub his little head or his legs. It was all great practice, because I think you can tell from the picture below that she was expecting a baby sister very soon!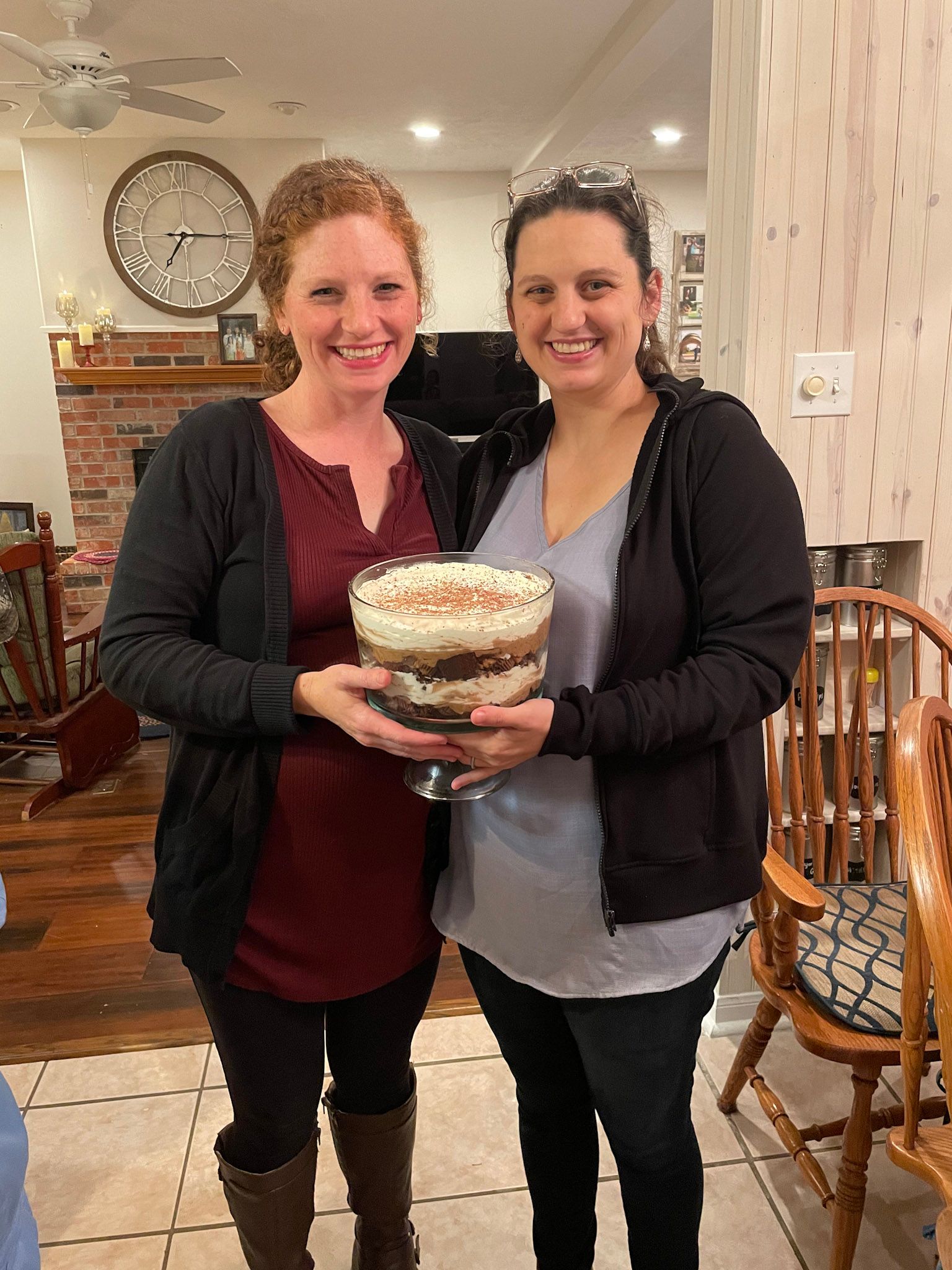 Another sister came and visited while she was here, so we had a great time of all hanging out! K got a little overwhelmed with everything going on, but giving him some extra time to stare at the ceiling fan in the bedroom before each nap made a big difference. (Babies...) I really enjoyed having my sisters around and the kids loved seeing their cousin!