Our little G isn't so little anymore.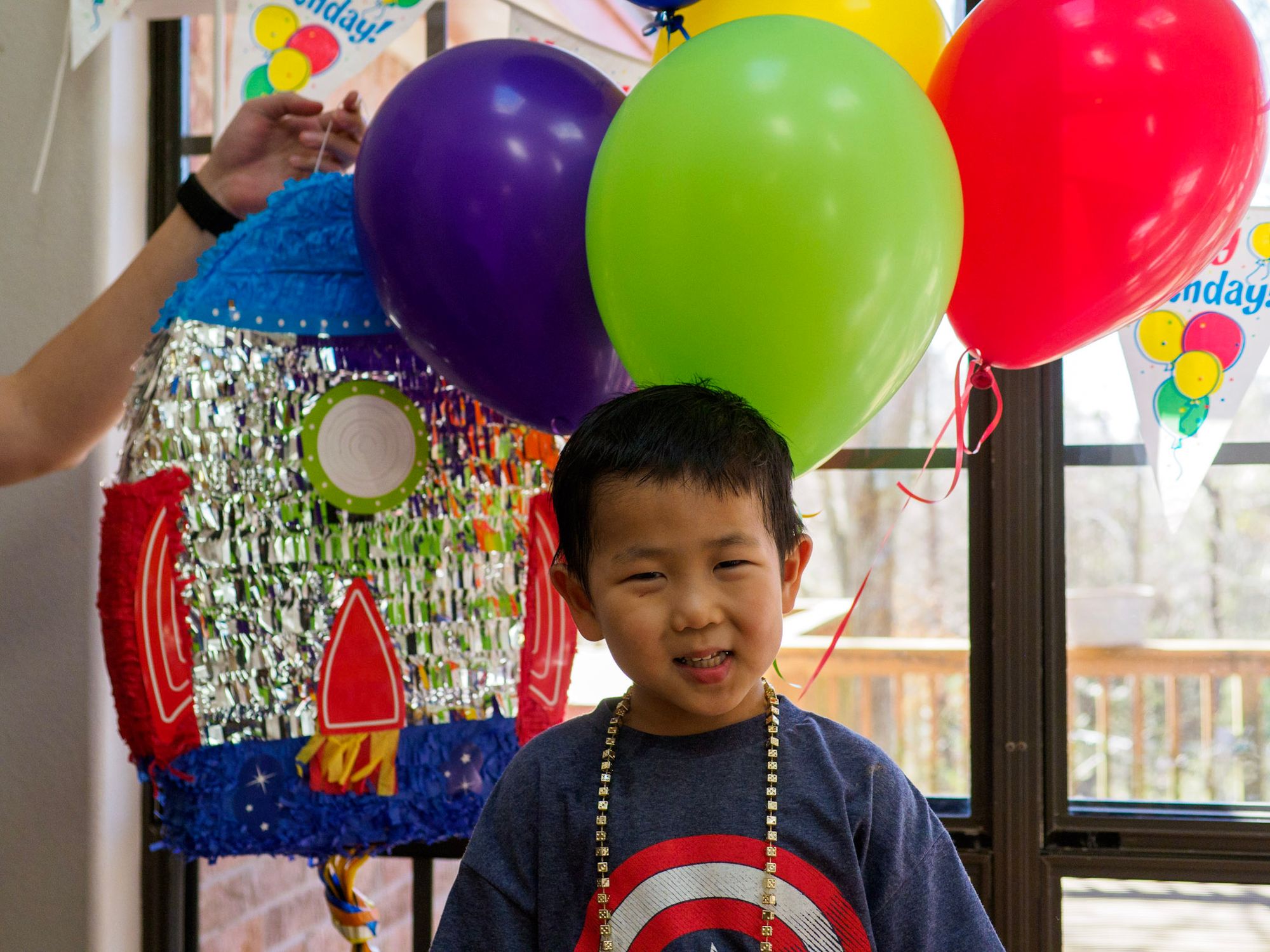 Well, we sure didn't expect to have THIS birthday here. But it is much easier to plan birthday parties in the States! I just organized a curbside pickup at Party City and just like that we had a pinata and stuff to fill it and that basically makes a party. Two of my sisters and my niece happened to be visiting and my brother lives here too nowadays, so we had quite the crowd, all things considered!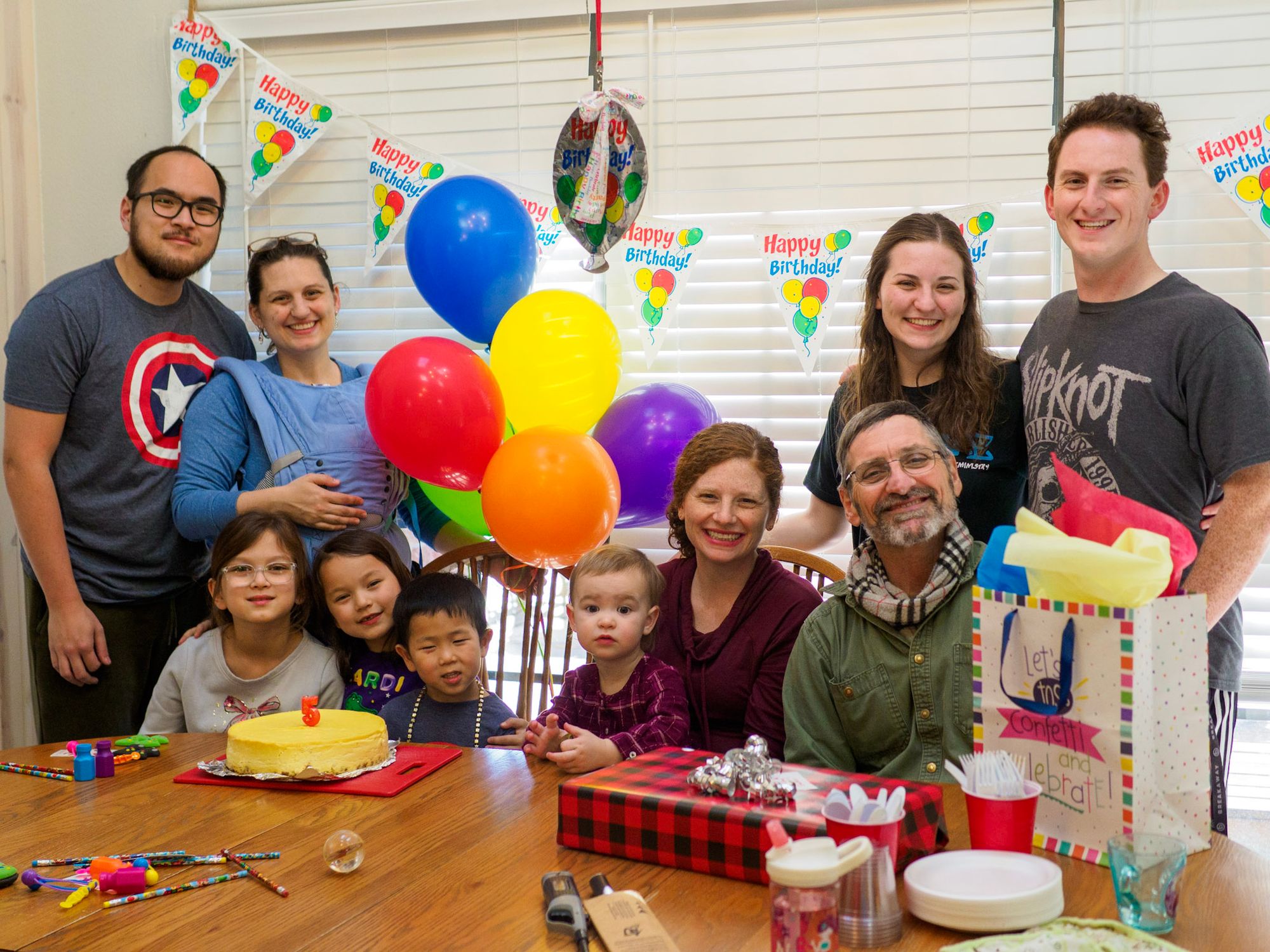 G got a bunch of very cool presents (he's getting to the age of real toys instead of toddler toys) and he requested a cheesecake, which H did an AMAZING job on. Seriously, there were Biscoff cookies in the crust and it was made partially with goat cheese. Probably the best cheesecake I've ever had. G is really a big fan of cheesecake, and he was super happy with it. Of course he had a blast with the pinata too.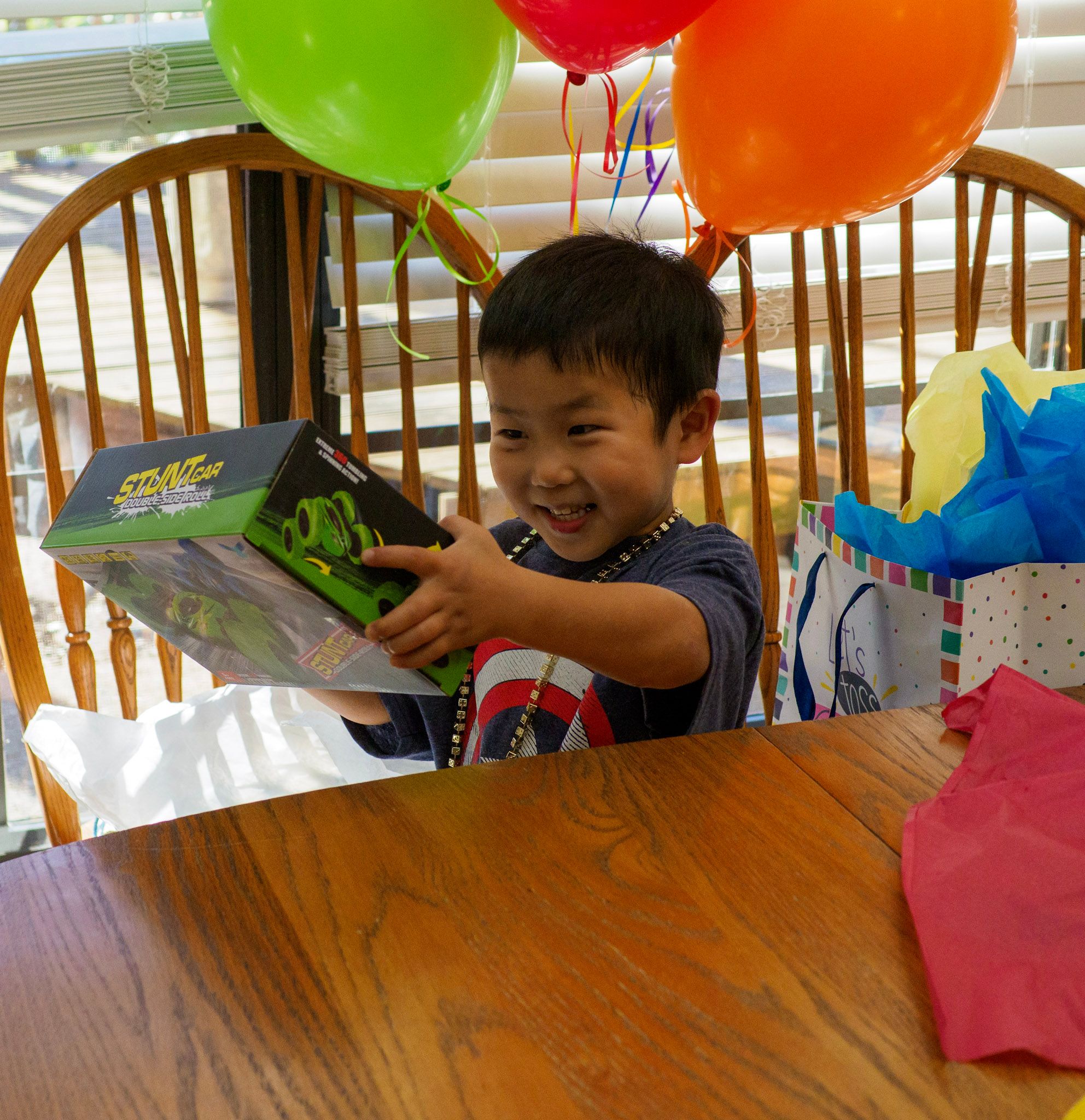 He was particularly happy about a remote control car from his aunt and uncle that is basically indestructible. Of course, E having gotten remote control cars for Christmas was a big factor in his enjoyment of having his own. He drove that thing around for days non-stop. Good thing it came with two batteries! He sure loved his birthday; in some ways he loved it more than last year, I guess because he knew what was coming, but in some ways he loved it less, maybe because he was less surprised. At any rate, it corresponds roughly with his adoption day, so it's been two years since he joined our family. He is doing so well, and we are still so happy he's with us. It's just amazing to see how much he's grown, physically and emotionally! We're really proud of the kid he's becoming!