Second Easter in the States
At least this time it wasn't such a surprise to be here for Easter.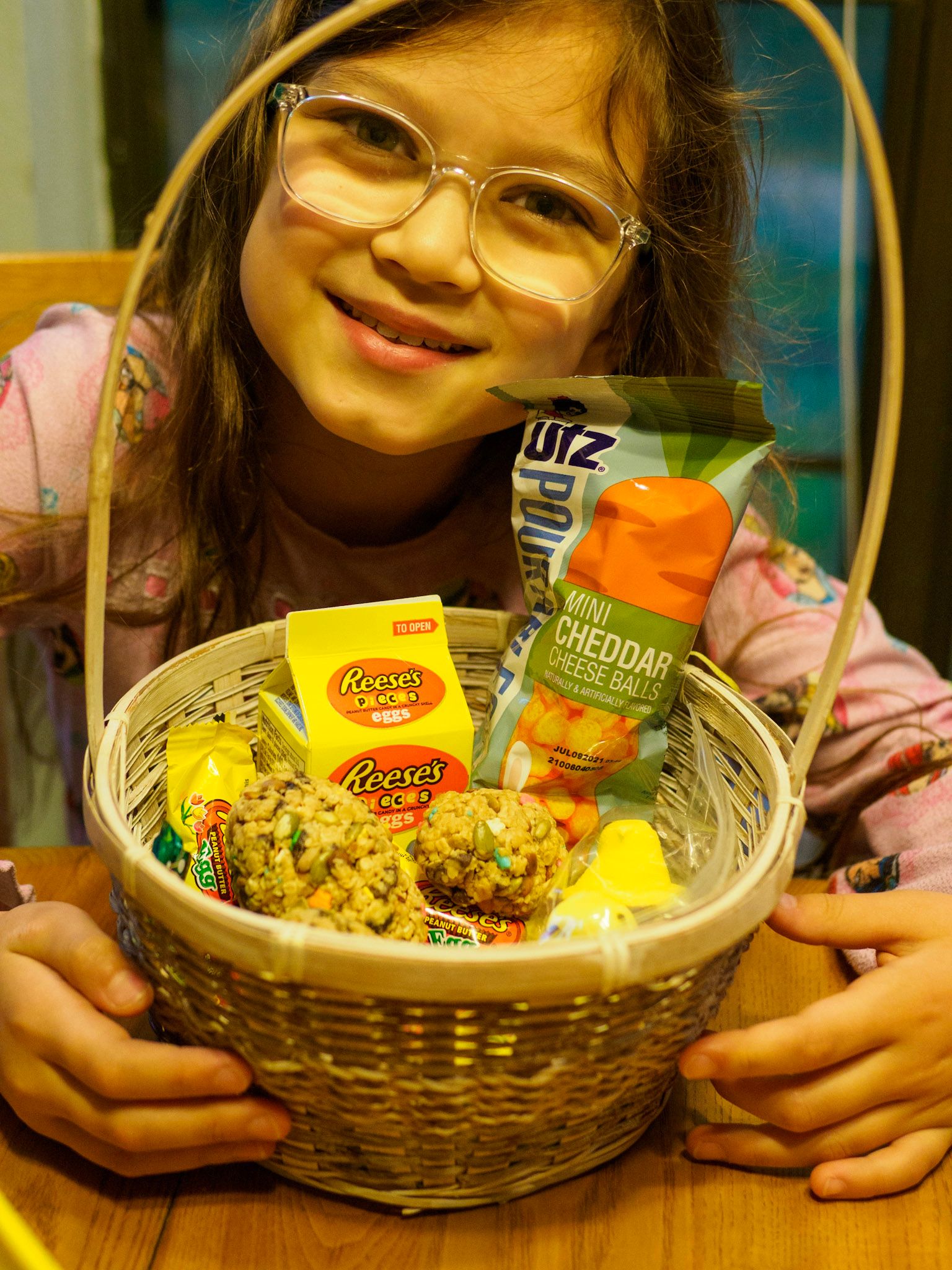 Well, we were more ready for Easter this year anyway. I'm always looking for ways to decrease the sheer quantities of sugar on Easter morning and I did find a decent recipe for some "granola eggs" for the kids to have for breakfast in the Easter basket. They'll need some adjusting for next year, but it was still pretty fun! I also found some yogurt covered raisins and Jordan almonds in Easter colors, and although those are also very sweet, it made me feel better since there's also actual nutrition in them. And you can see those cheese balls in the picture above. Those have no actual nutrition but they do have less sugar! Anyway, I felt pretty happy with it all.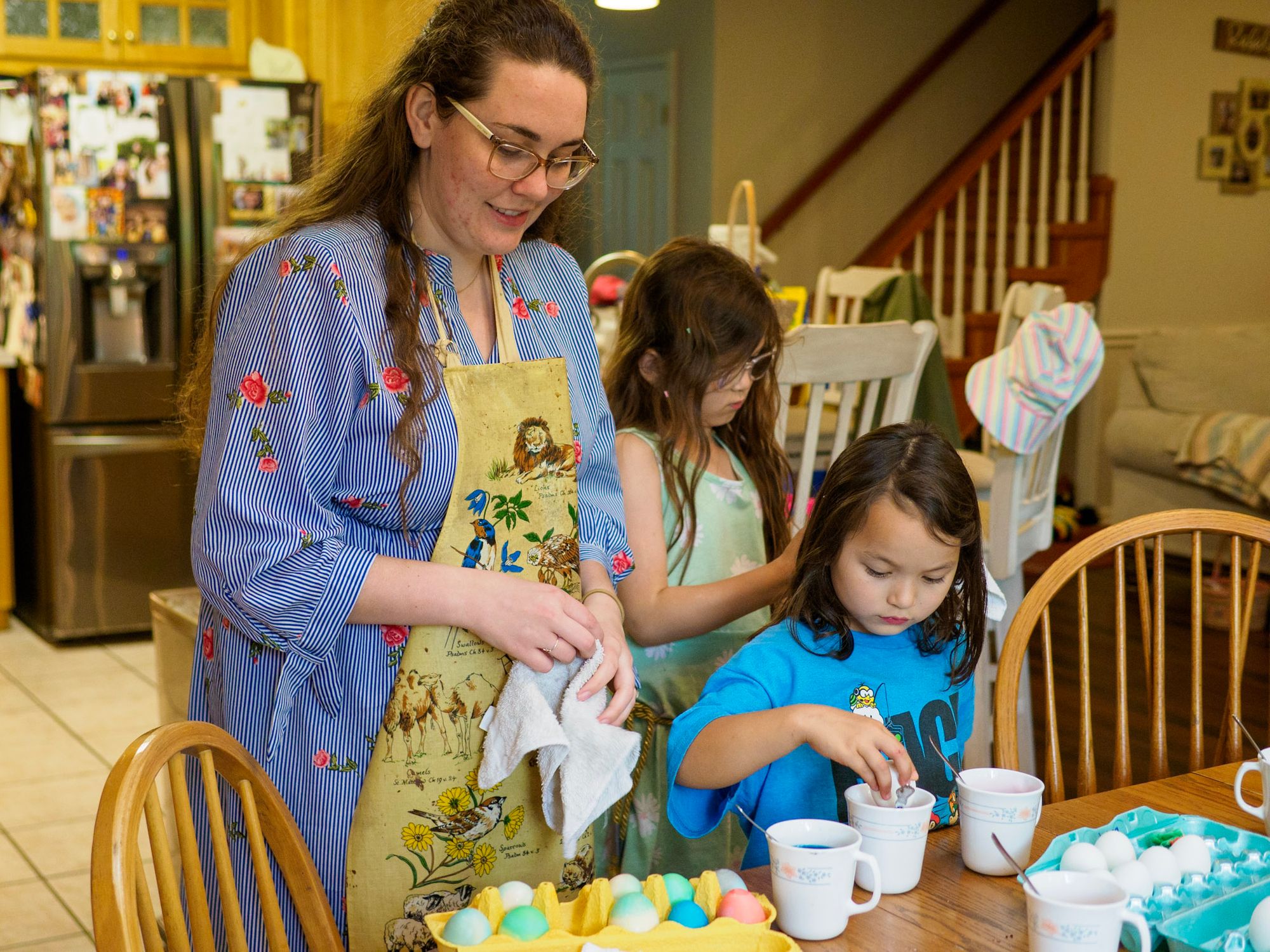 I didn't have very much energy to plan a lot of stuff, but I did have the presence of mind to buy a bunch of extra eggs and boil them ahead of time so we could have devilled eggs on Easter Sunday in addition to having enough to dye. It was a lot of eggs, but nobody seemed to mind. The girls enjoyed dyeing the eggs, but not nearly as much as they enjoyed tie-dyeing some rags from the rag box! E also used her J Bucks to buy an extra dessert for the weekend and we made the same Easter cake (recipe in French) as we had made last year. It's super rich chocolate and wow it's just amazing. I don't really like Robin Eggs, but they just look so cute on top of the cake. I think we might make that cake a tradition.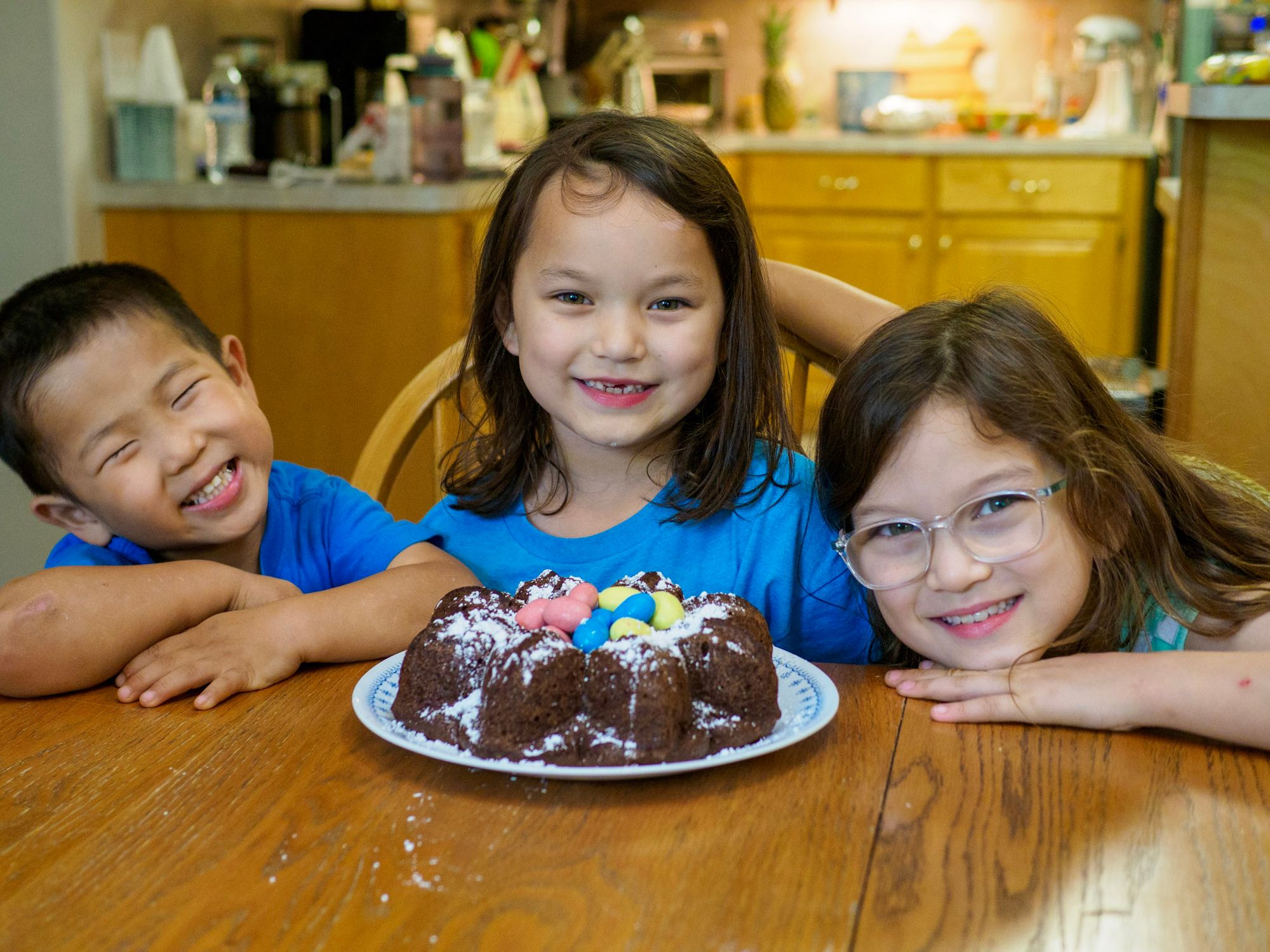 We all went to service together at our drive-in service. It was nice, but I think everyone is ready to get back to normal services. And normal life in general. But they had prepared a little activity bag for each of the kids with coloring pages and stickers and all that, and our kids really enjoyed it. Especially because M was apparently in an older age group than the other two, so her bag was special. You know.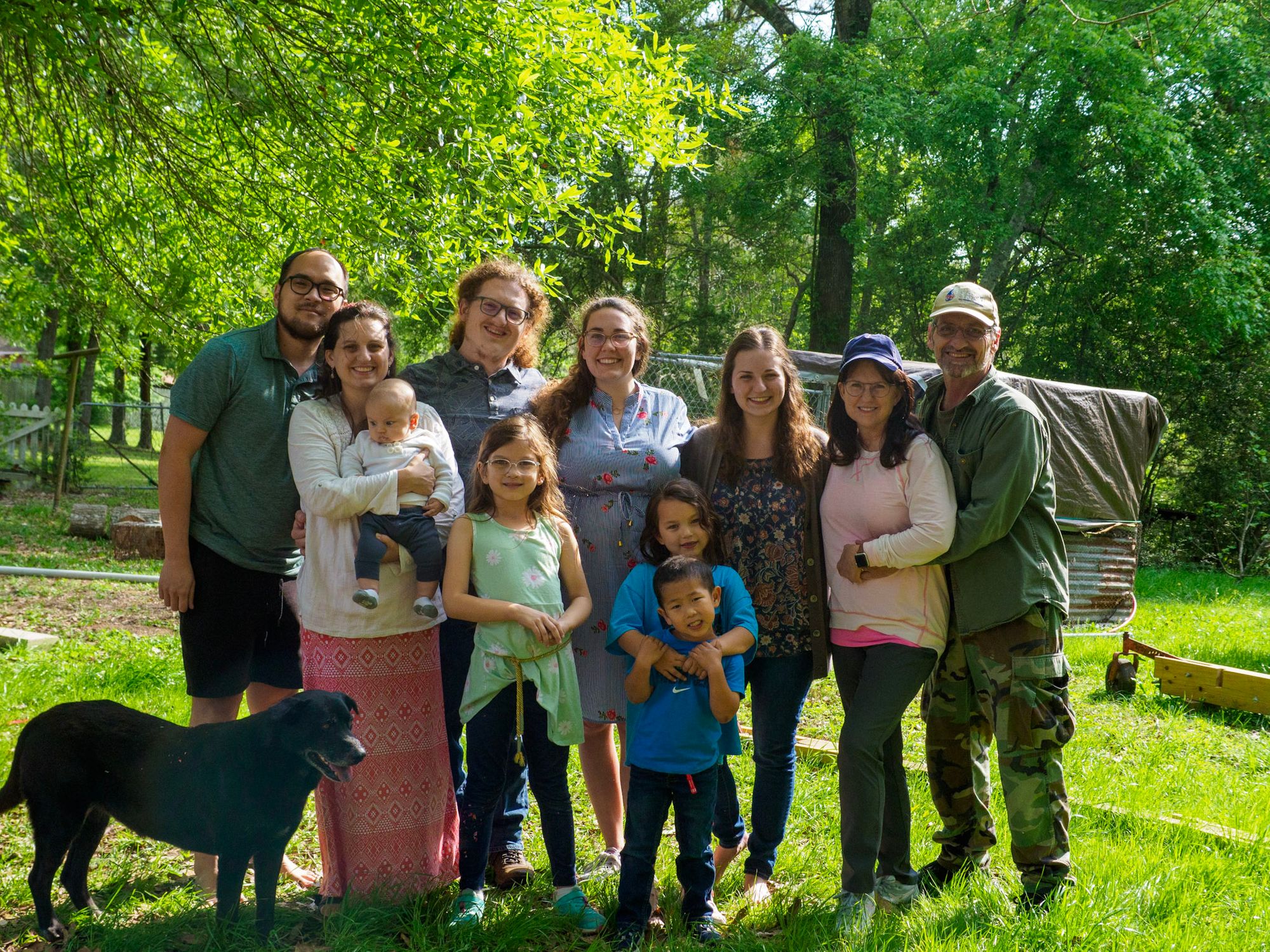 Everyone's favorite part of the day (or maybe just mine) was the confetti eggs that Honey and Pops hid in the backyard and that we smashed on each other's heads. It just makes everything so festive to have confetti all over everyone! One day when we're back overseas, I might have to figure out how to make those myself, it's just such a fun part of the day! It was still sad to be here for a holiday that we normally spend overseas, but I suppose I've come to terms with it a bit more and I was able to enjoy the day more than I had last year. So I'm grateful for that.