Our first event in an epic month was a trip to Chicago! It was definitely our 'revenge travel.'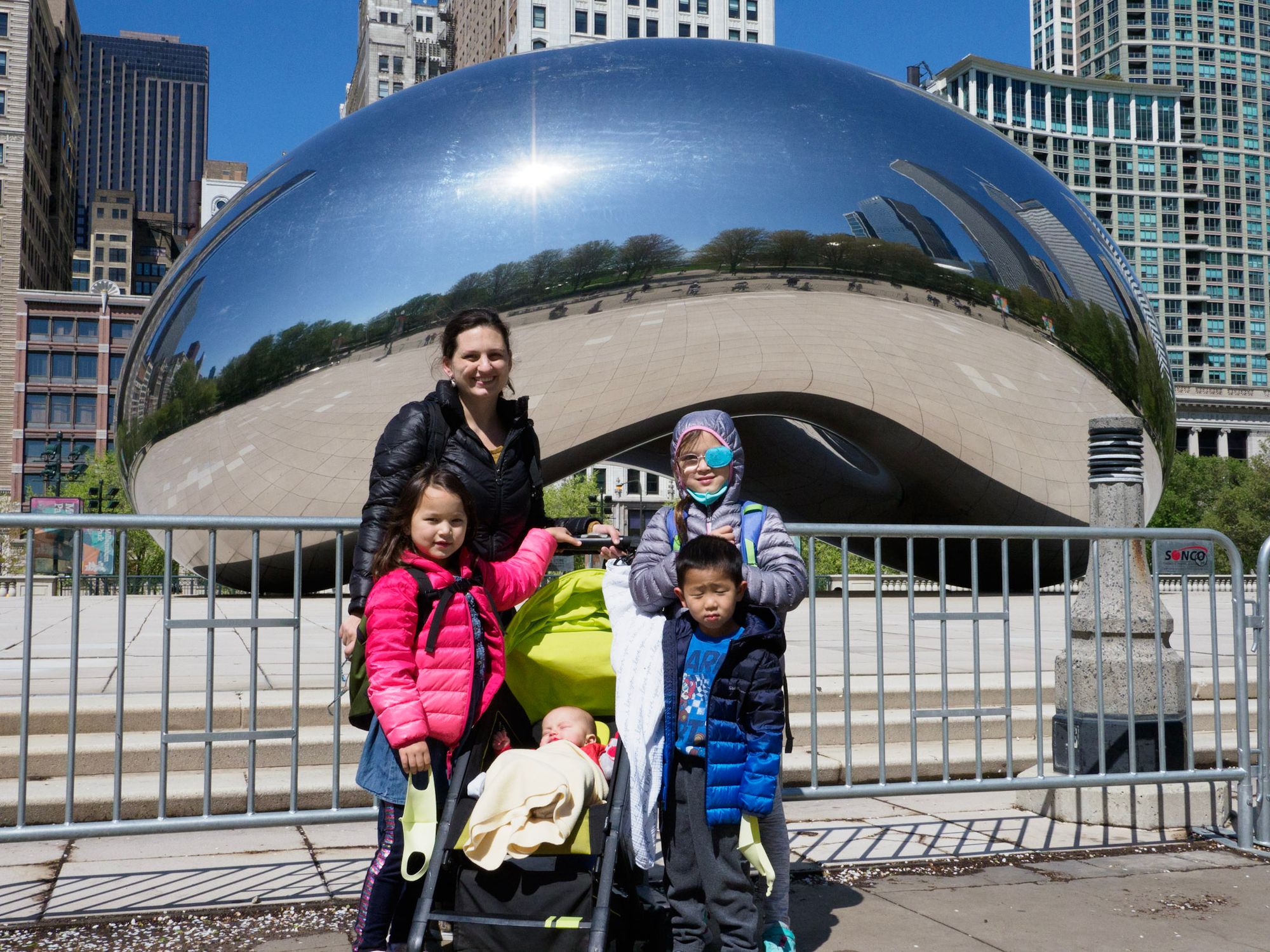 So basically within just a few hours of getting our first dose of the COVID vaccine, H and I were talking about travelling. At first we were looking at places where we could go to celebrate our anniversary (10 years!) but once we found super cheap flights to Chicago and realized how much the kids would love it, we decided to just take a family trip. We all really miss exploring together. It was a huge part of our life overseas; we'd visit a new place, often in a new country, at least twice a year, whether for a conference or on a flight layover or visiting a friend or whatever. So we were all really excited to visit somewhere new again!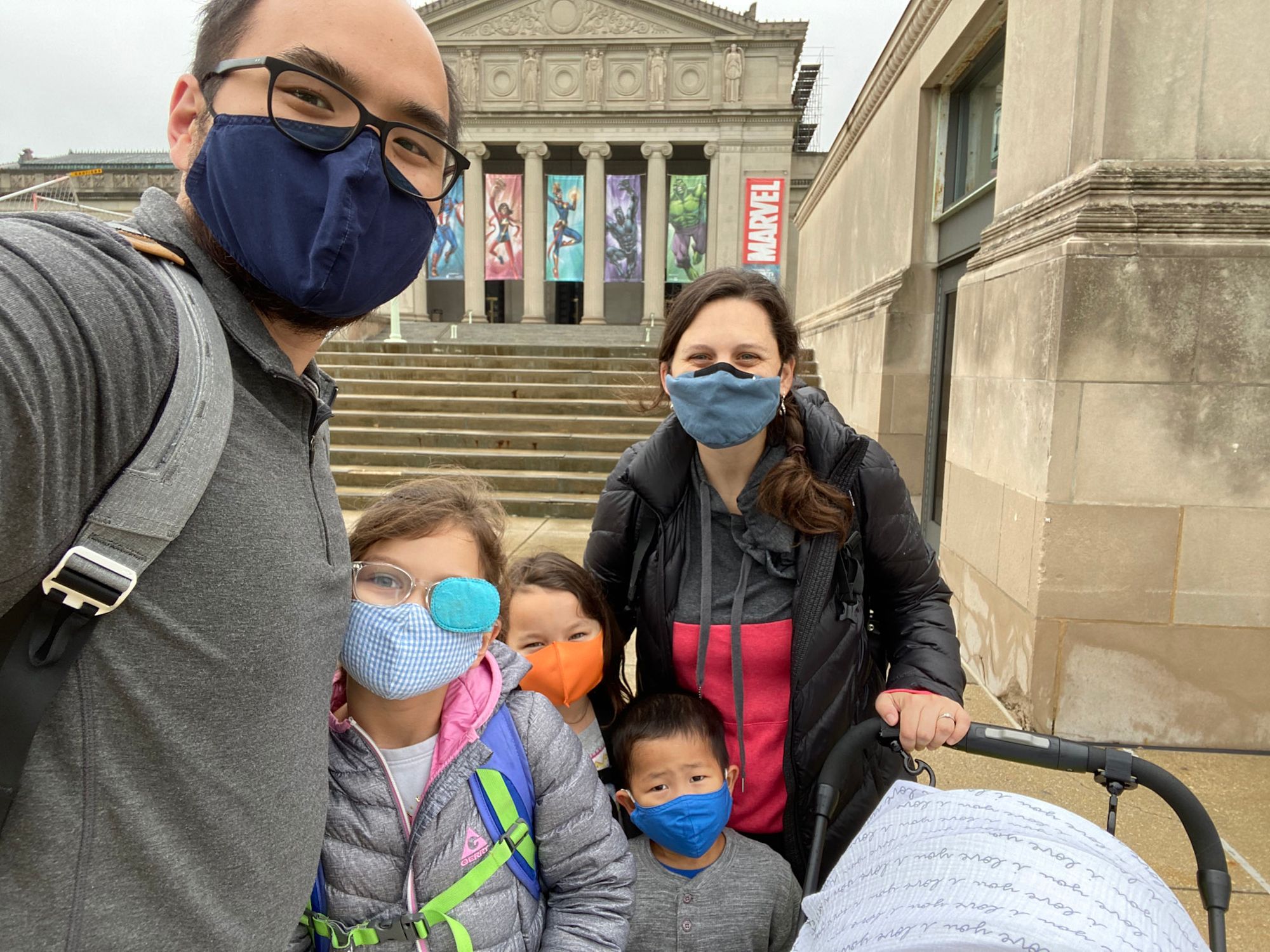 One of the things that made us really excited to go with our kids was the awesome museums in Chicago! And wow, they did not disappoint. We spent an entire day in the Museum of Science and Industry and also an entire day in the Art Institute. Yep, you read that right. I kept my four children under the age of 9 in AN ART MUSEUM for AN ENTIRE DAY. Obviously that was my doing, not H's. It goes without saying that they liked the science and industry one better. But actually they really enjoyed both! The science museum had some really cool exhibits that were closed because of COVID precautions, but even just the stuff that was open was enough to keep us occupied. There were tons of cars and planes and trains and ships, which G loved, the largest pinball machine in the world (SO CUTE) and a huge fairy castle that M couldn't get enough of.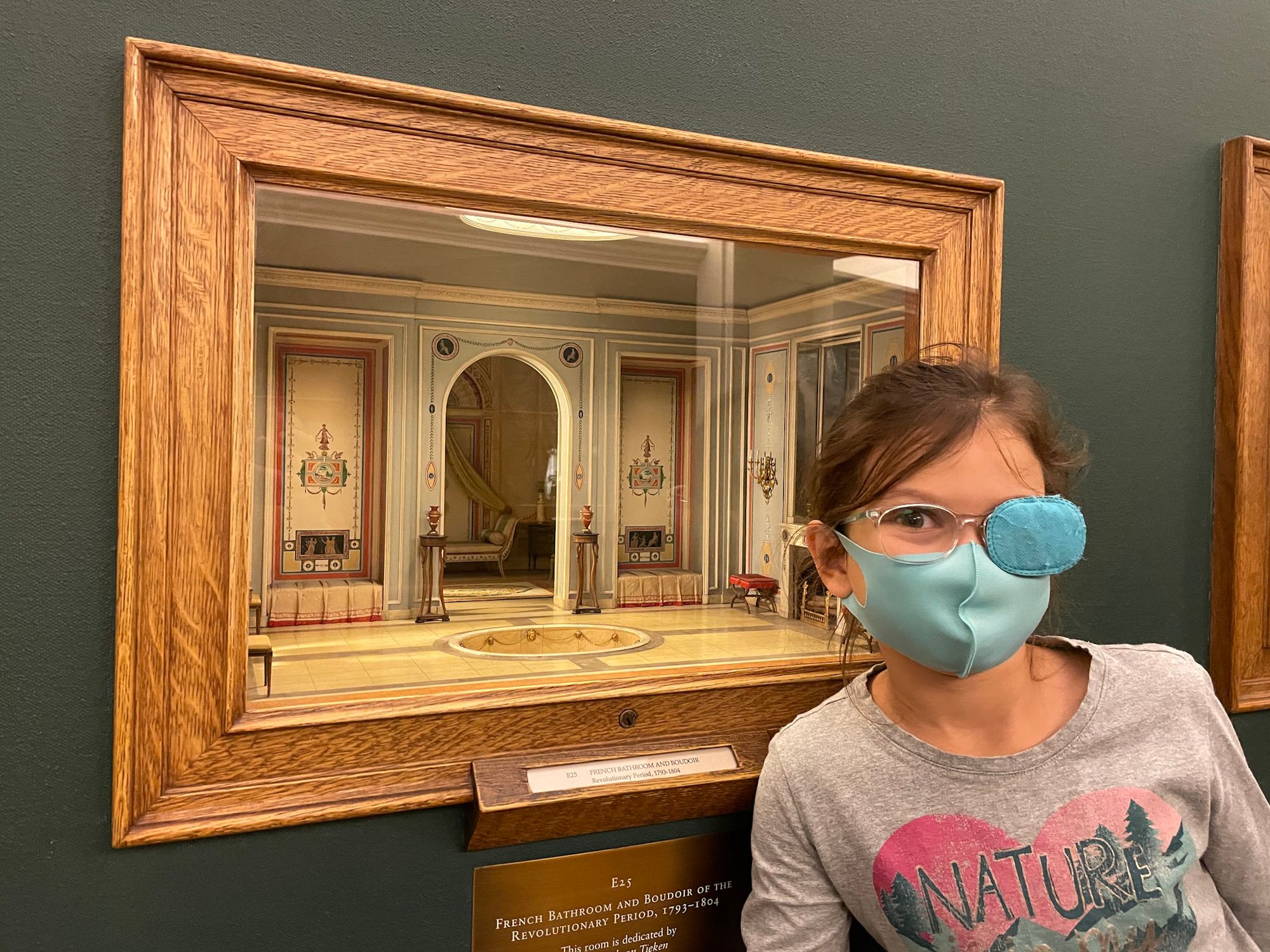 I really enjoyed the Art Institute and although my kids probably would have happily left a few hours earlier than we did, they seemed to like it a lot too. Our short trip to the Museum of Fine Arts in Houston a few months ago gave me some good skills at creating scavenger hunts and the special art exhibit they had on Monet (whom M had just been learning about) was a real treat, not just for me but for everyone. I could actually feel myself getting happier and less stressed with each piece I saw. It was amazing. But I will say that it was pretty obvious that we had the most kids in the museum. At one point a chatty old lady saw me with K sleeping in the stroller and said, "Aww that's so sweet that you can just bring him and he lets you do this." And then a few minutes later she saw me with G and said, "Oh this one is yours too? Wow you're brave. They're so good." And then about 20 minutes later she saw me again with both girls and she was just speechless.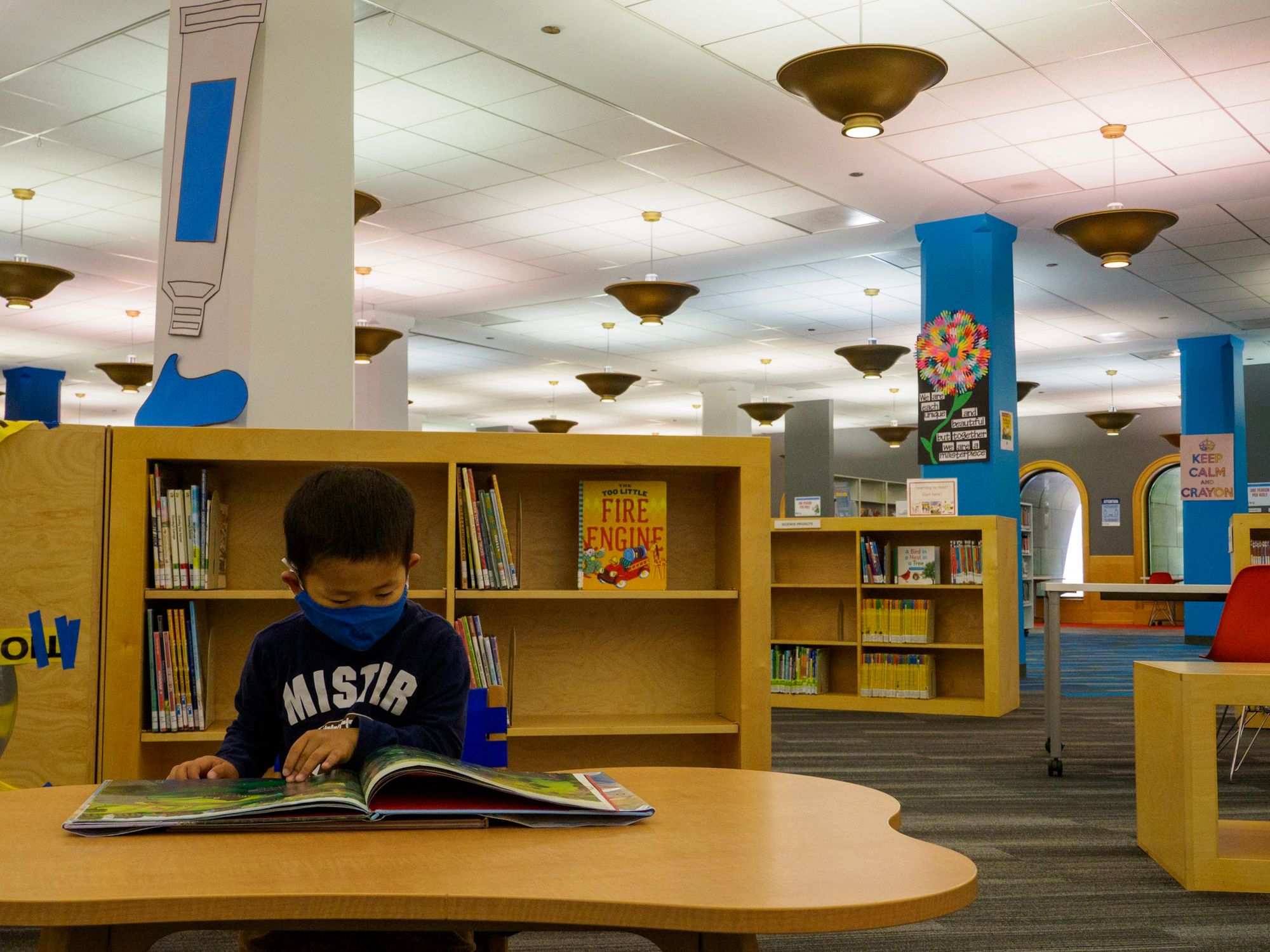 We also visited the library, which is famous for its architecture, and we thoroughly enjoyed their children's section. The kids had to be pried out of there after about two hours. They were just in heaven, being able to choose whatever books they wanted and sit in little kid-size chairs and read them. H and I didn't mind it either; after a few days of museums, we were happy to be off our feet and since the kids were so occupied, we actually got to really talk for a little while. It was great!
We did do a few other things in Chicago besides go to museums, but those will have to wait for the next post!