The rest of what we did in Chicago! Mostly, eat.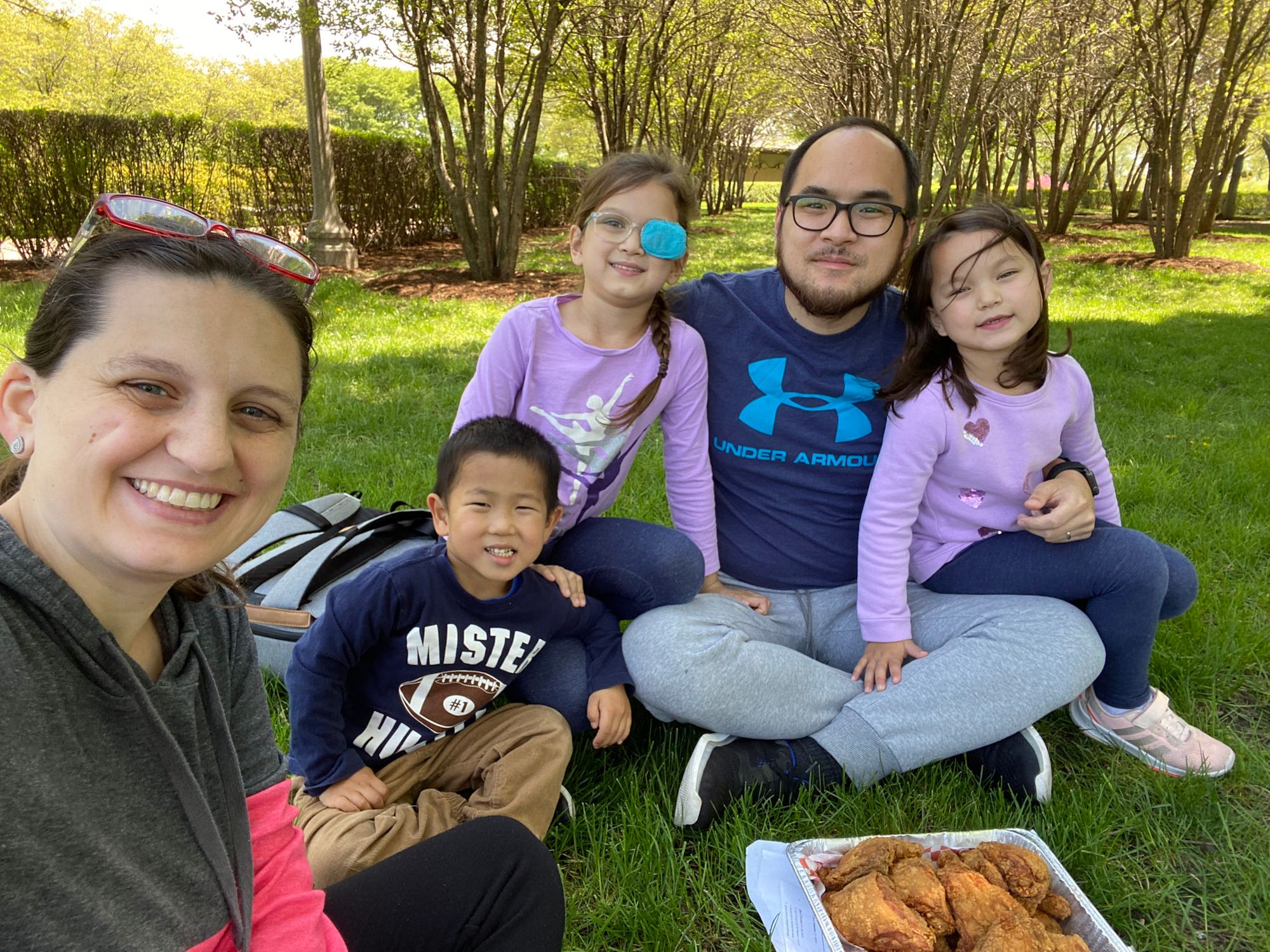 Other than museums in Chicago, we did a lot of eating and... that was about it. In our current life stage, we felt like one big thing per day was about enough, so with two museums and a river cruise (which I'll talk about in a minute) that only left one day to fill. Well, lucky for us, we never ended up planning anything for that day and we really enjoyed just getting to walk around with no purpose and find yummy food!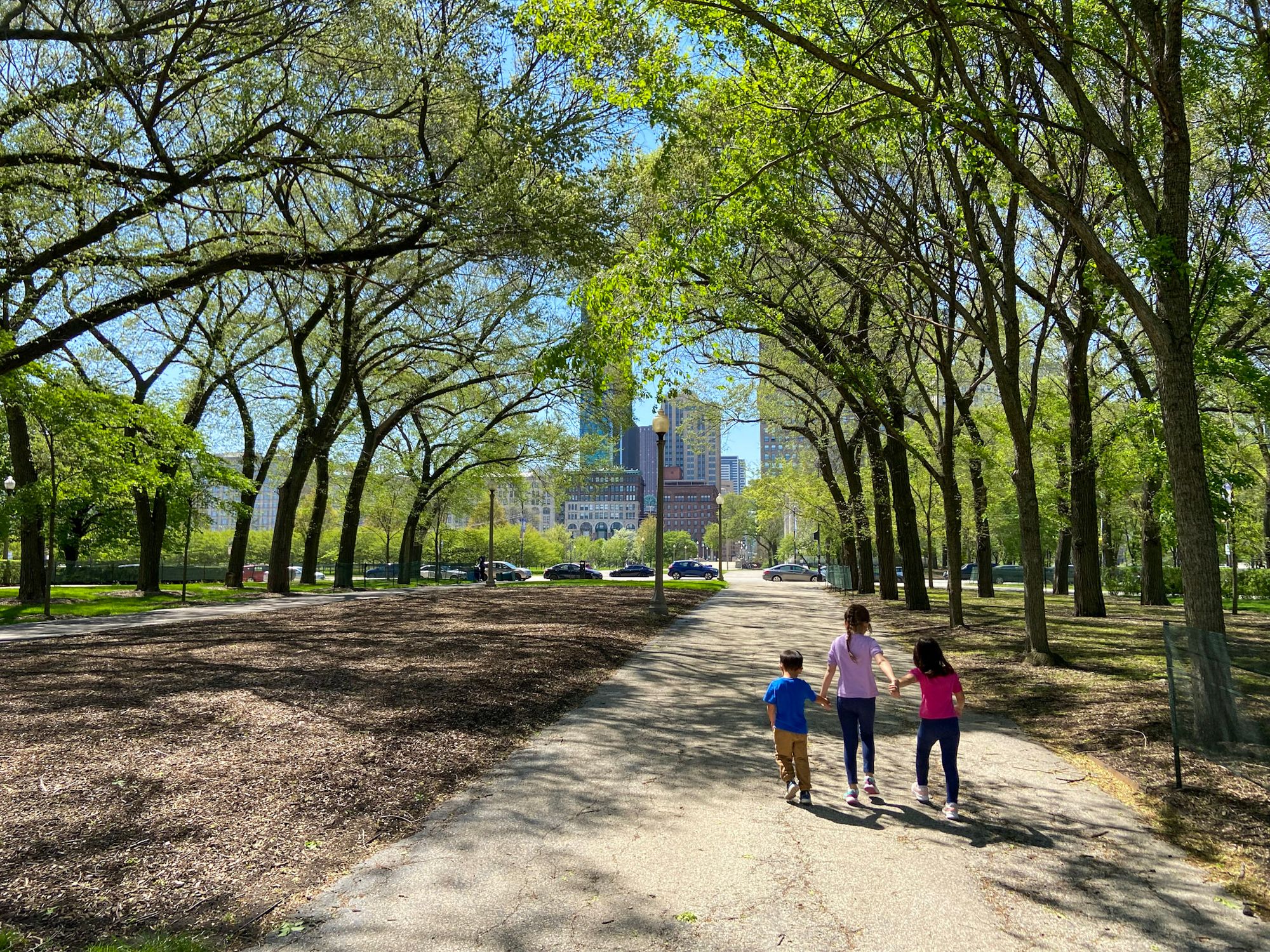 We did A LOT of walking, between different restaurants, parks and going to see Lake Michigan. But everyone handled it fine, even G! He's becoming such a big kid. And I think it was very encouraging with our Disney trip coming up only a few weeks after that. I especially enjoyed being somewhere with a real spring, those bright green leaves, flowers everywhere. Also apparently they love tulips in Chicago! They were all over the city! I think it was the most tulips I'd ever seen in my life.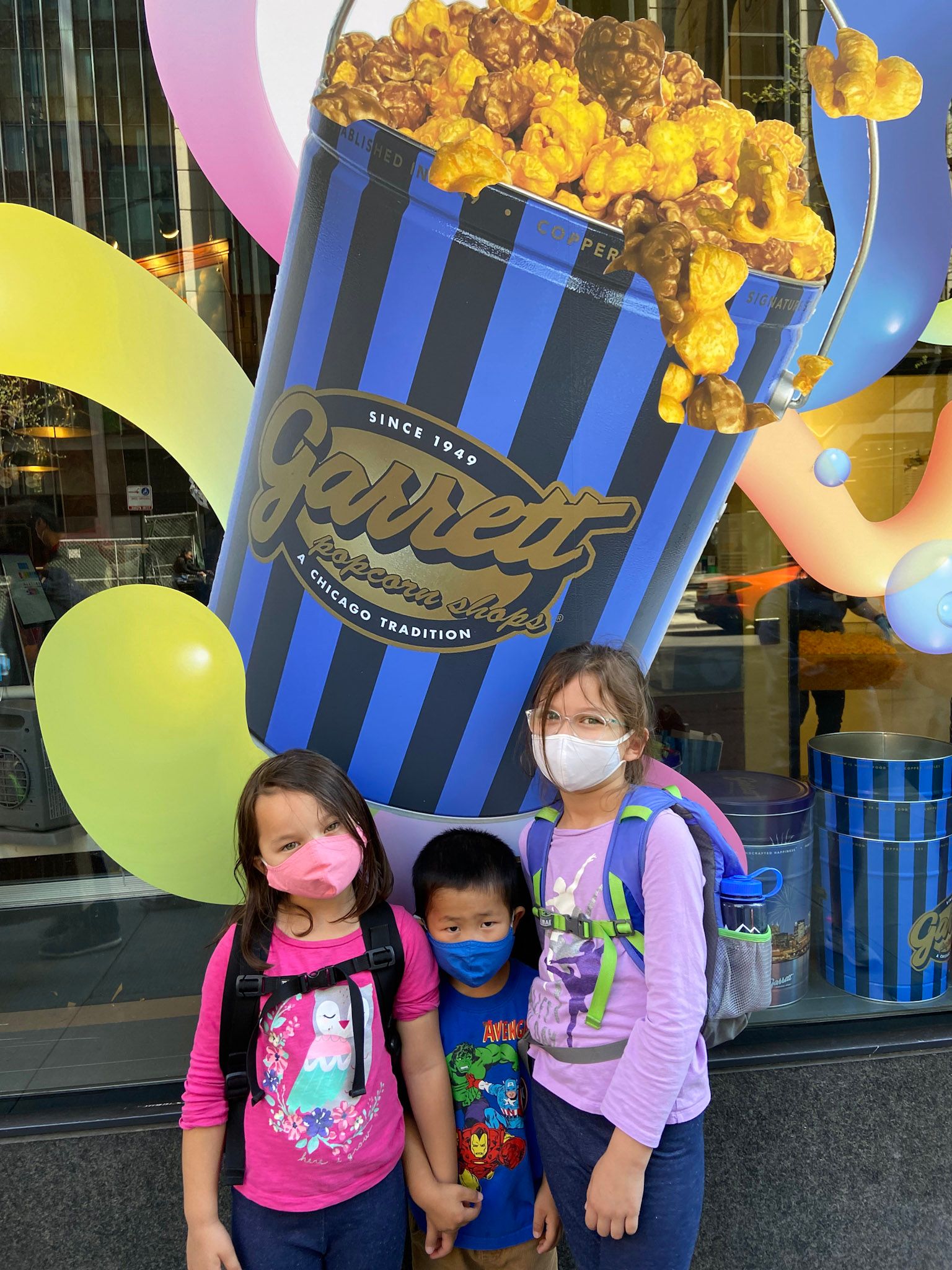 So on our one day that wasn't planned out, we just walked around and enjoyed the city. I was pretty surprised at how good the food was. I mean, not that I expected it to be bad or anything. But we had arepas, the most amazing popcorn ever (I don't even like popcorn that much), of course deep dish pizza and seriously the best fried chicken ever. I mean, I make fried chicken at home, okay, and I'm pretty happy with it. But this place was like eating my own fried chicken honed to perfection. Like, I suddenly felt like of all the restaurants I've ever eaten at across the world, why have I never felt like it was home-cooked food, but perfected? It was mind blowing. My expectations for restaurants have been adjusted by that place.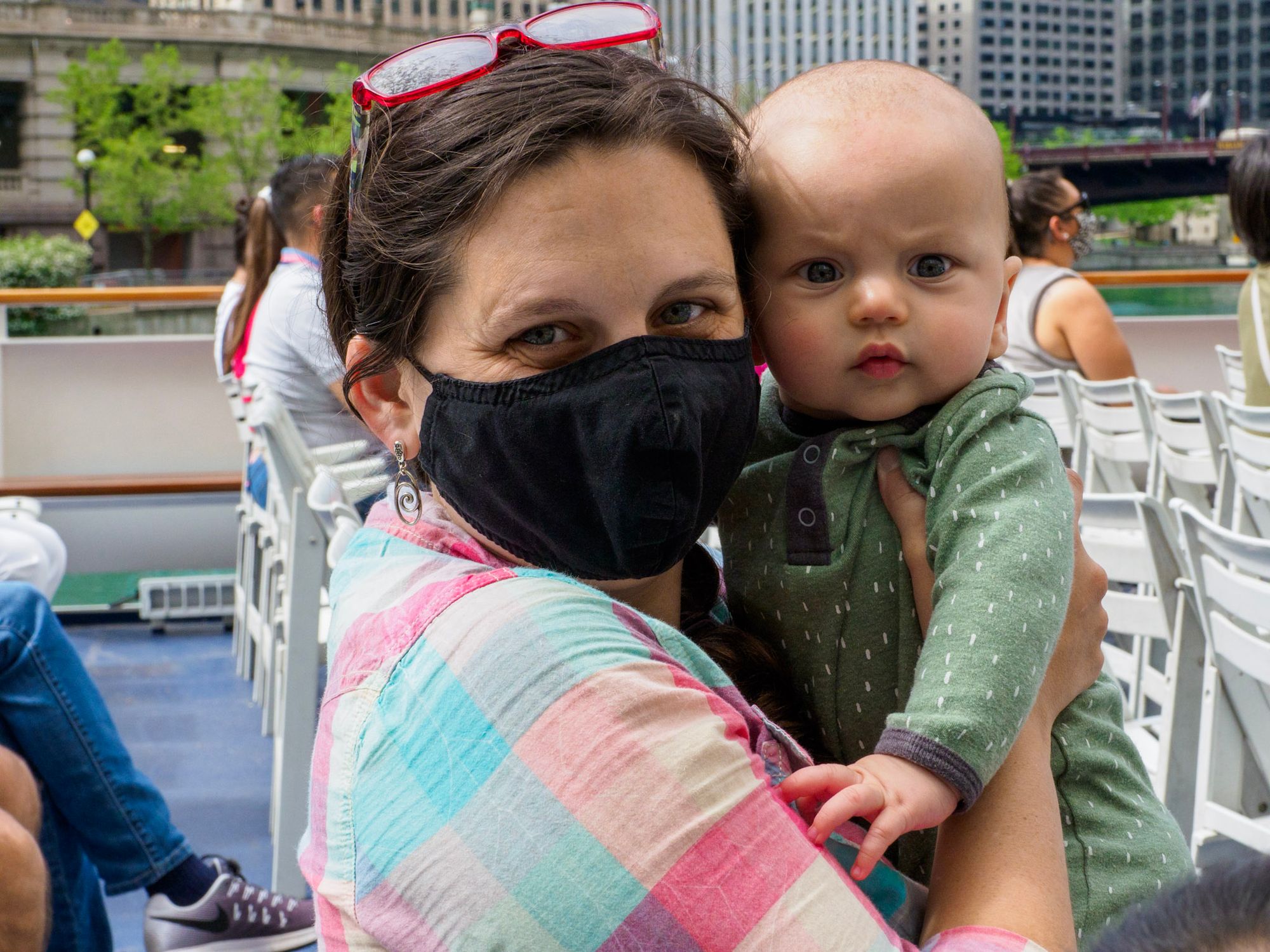 The other thing we did was an architecture river cruise. Our kids chose to do it, you know they were all "BOAT!" but when we actually got on and started going, M was the only one who liked it. I guess she was old enough to understand what the tour guide was saying about the different types of buildings and the cool facts about each one, but G and E were mostly just annoyed at having to stay quiet. At first we didn't even let G sit by the edge to look at the water because we were afraid he would fall in, but then when we saw how unbelievably bored he was, we moved him to the railing and that helped a little. But I guess 90 minutes is a long time for a kid to be quiet, even if you can look at the water. Unless you're M, in which case 90 minutes is long enough for you to be convinced to be an architect when you grow up.
Anyway, we loved our trip! It was a little hectic (I don't think I mentioned it, but K learned to cry in Chicago, and the trip started him on about six weeks of bad nighttime sleep), but we all had a lot of fun! It was nice to be able to go somewhere and explore a new place together again!