The Crazy Month Between Chicago and Disney
I'm just saying that even if we had done NOTHING between going to Chicago and going to Disney World, it would have been crazy. But obviously. We didn't do that.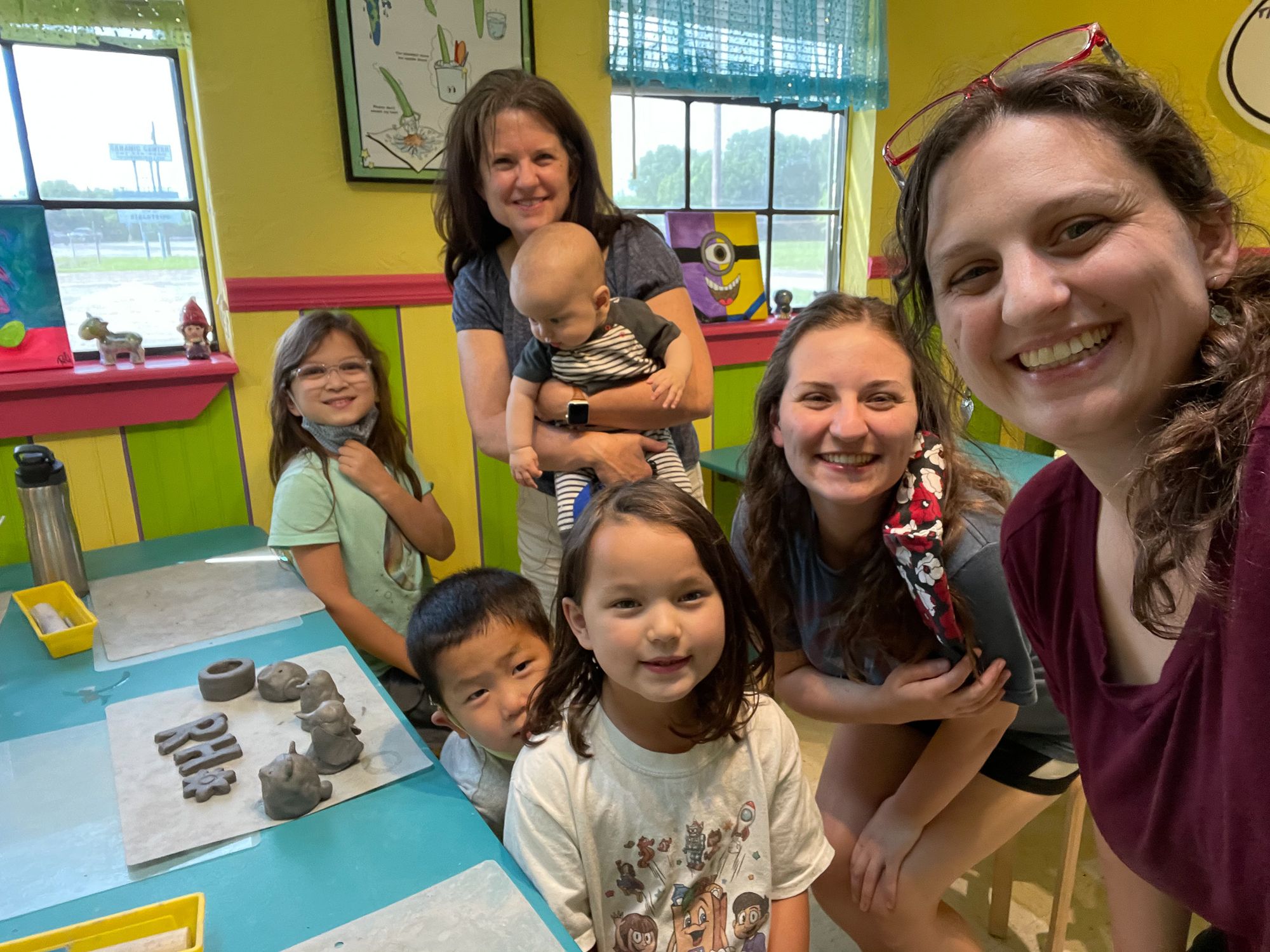 So after we got back from Chicago (where, by the way, K learned to cry and decided nighttime sleep was overrated), we started this really crazy month of activities before going to Disney World about four weeks later. We spent five days watching our friends' kids while they took an anniversary trip and we also spent a weekend with H's parents celebrating my cousin's graduation. Wow, by the end of Disney I was more tired than I was even when K was a newborn. But our kids had the time of their lives! One day I'll look back and not regret it at all.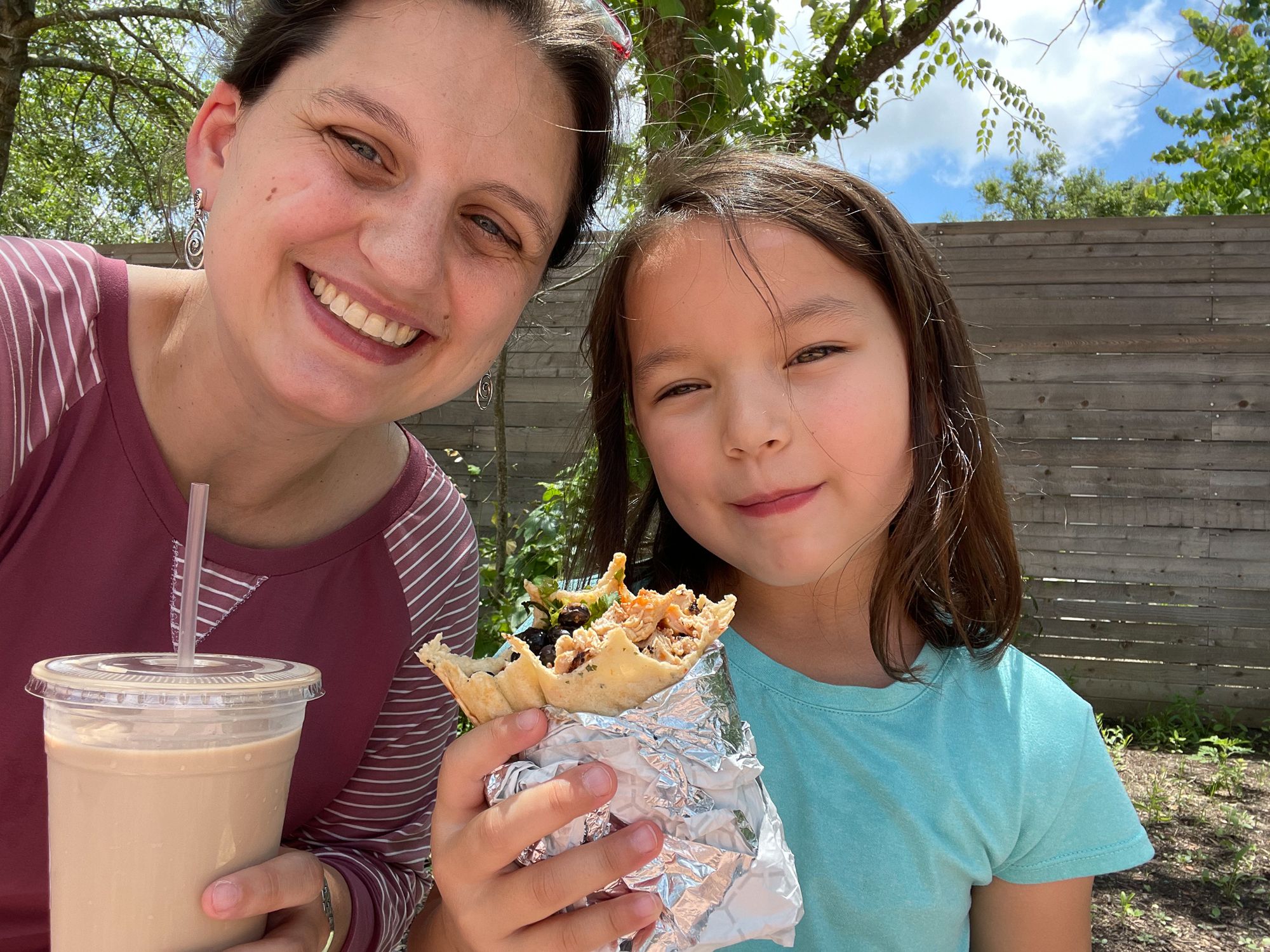 We added three extra kids to the family for a week while our friends celebrated their tenth anniversary, which meant that for that week we had seven children under the age of nine. I struggle to find a word to describe the chaos. It was just like when I used to teach school except that it lasted 24 hours a day. But I planned just like that, with a schedule and activities for everyone and meals planned ahead of time and everything. We even did one art project per day. My main strategy was to have the kids outside as much as possible (by the way, our house is only 1200 square feet), but we were forced to get very creative when the forecast showed heavy rain for the entire time they were with us. We borrowed a bunch of rain boots and it turned out okay! The best summary of our outside time came from their two year old: "I love you, puddles!" Also, living next door to my parents was a HUGE help, since my mom basically spent every afternoon with us after coming back from work and also took charge of one day worth of dinner. Everyone survived! But I'm not going to lie, I was the one who cried tears of joy when their parents pulled up in the driveway!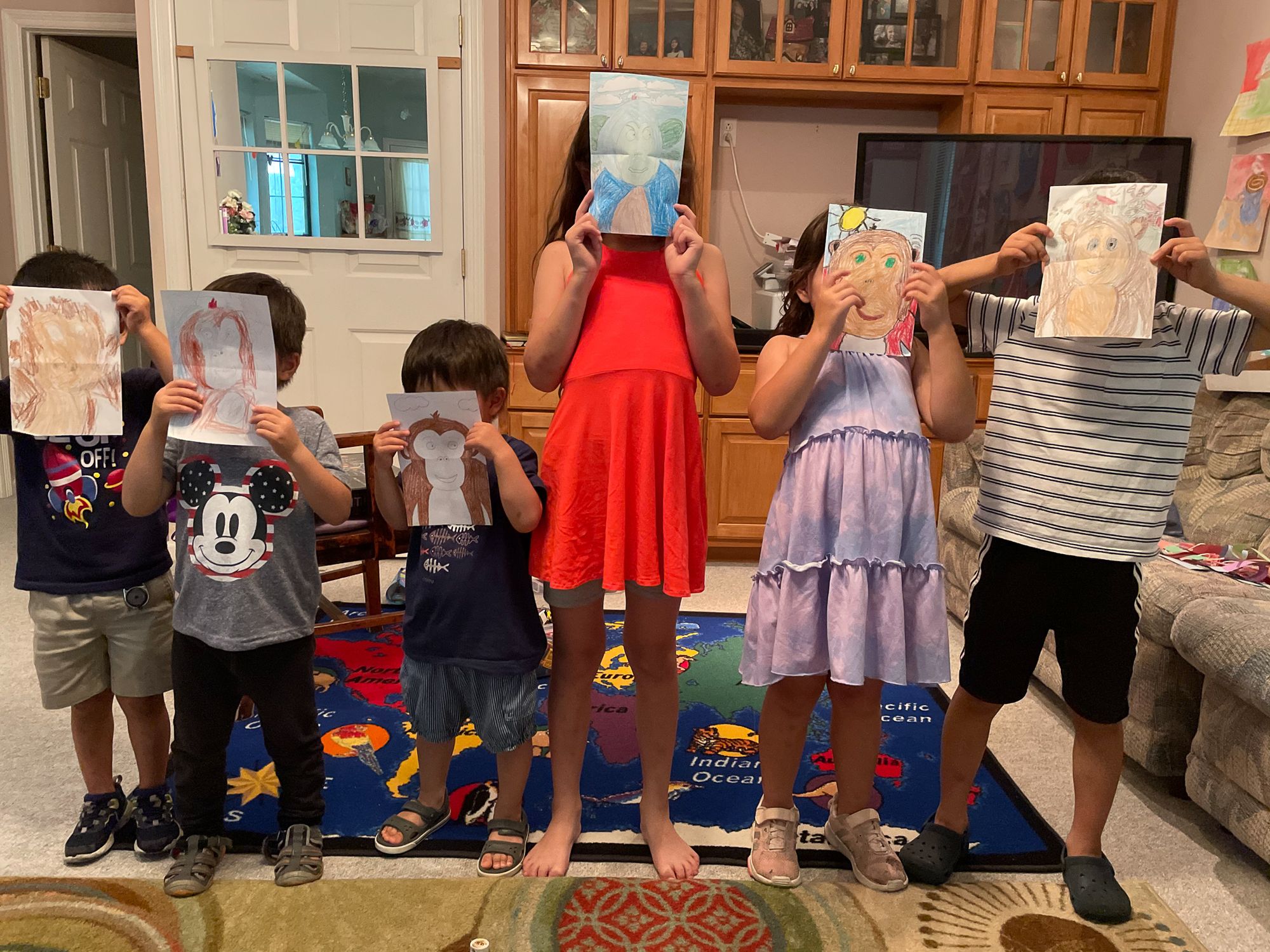 The other thing we did (which pales in comparison) is that we drove up to H's parents house so that we could attend my cousin's high school graduation party. It's been a long time since I've been to a graduation party! I guess because we're usually overseas, we almost always miss them. It was fun to be around for it! And it didn't hurt that there was a crawfish boil.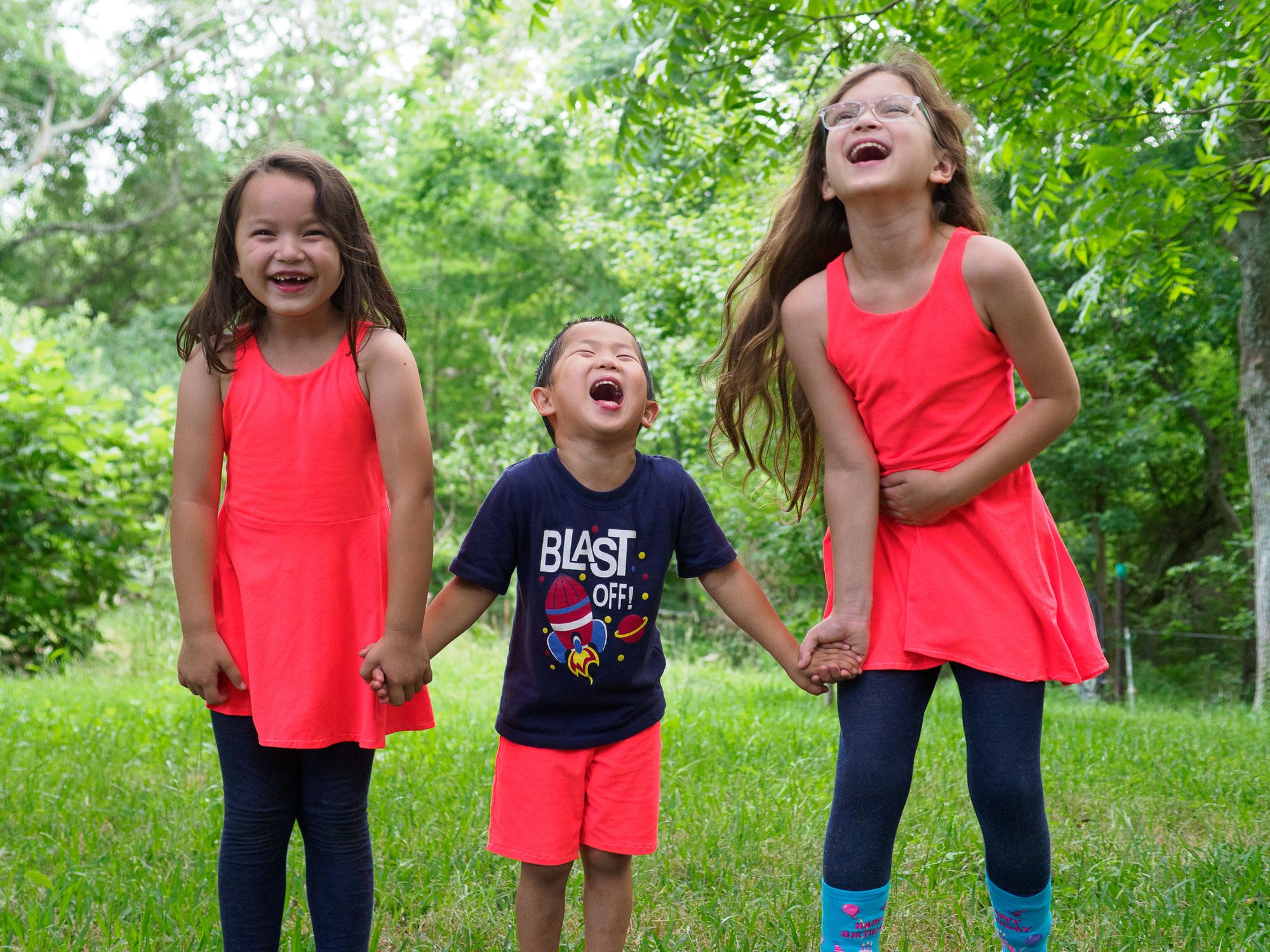 So, we headed into our Disney trip at maybe 50% energy level. All I have to say is thank goodness you can drink more coffee while breastfeeding than you can while pregnant!