Disney: Magic Kingdom by Ourselves
The rest of our group wanted to go to Universal, but since we didn't think our kids would love that, we spent an extra day at Magic Kingdom by ourselves instead.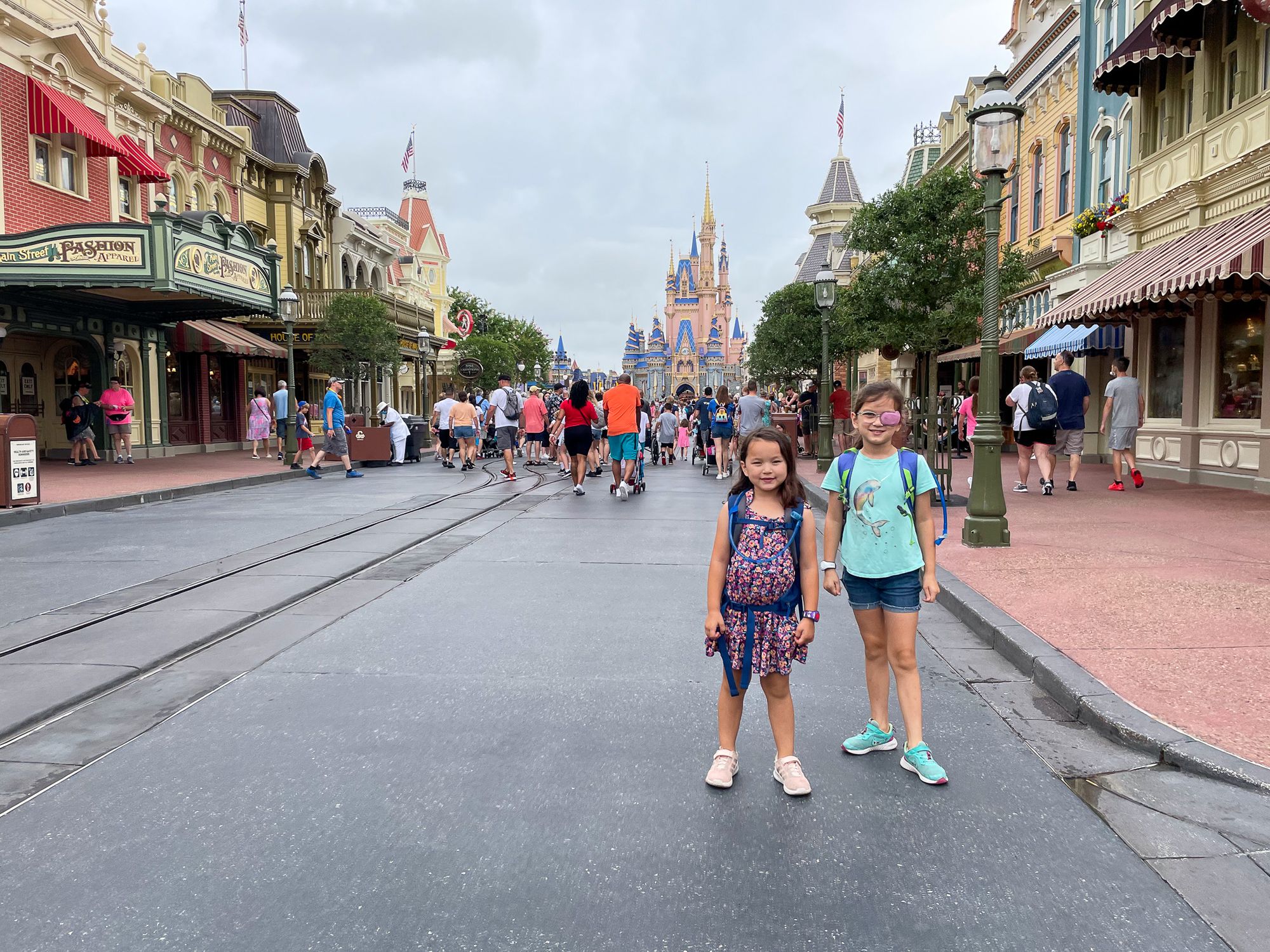 We got to the enormous house we were staying in a day ahead of everyone else and got up bright and early to head to Magic Kingdom! We weren't exactly the first people in the park, but I was pretty proud of how close to that we were, all things considered. You know, we had planned everything out, ranked rides as "must do" or "would like to do if the line isn't too long" and all that. So the first one we hit was Peter Pan. The kids had just watched the movie a few weeks before and M had binge read the entire J.M. Barrie novel within 48 hours of finishing the movie, so I think it would be fair to say they were all obsessed. Then we rode the ride. Wow. It's permanent. Disney World=Peter Pan. Seriously, the ride is from like 1950; there's none of the excitement or realistic characters of the newer rides. But it was magical and everyone was hooked. I think we rode the ride 10 times before the end of the trip. There's just something about that moment that you turn the corner from flying over London and suddenly see Neverland. I guess that moment is why people spend their nest egg on Disney World.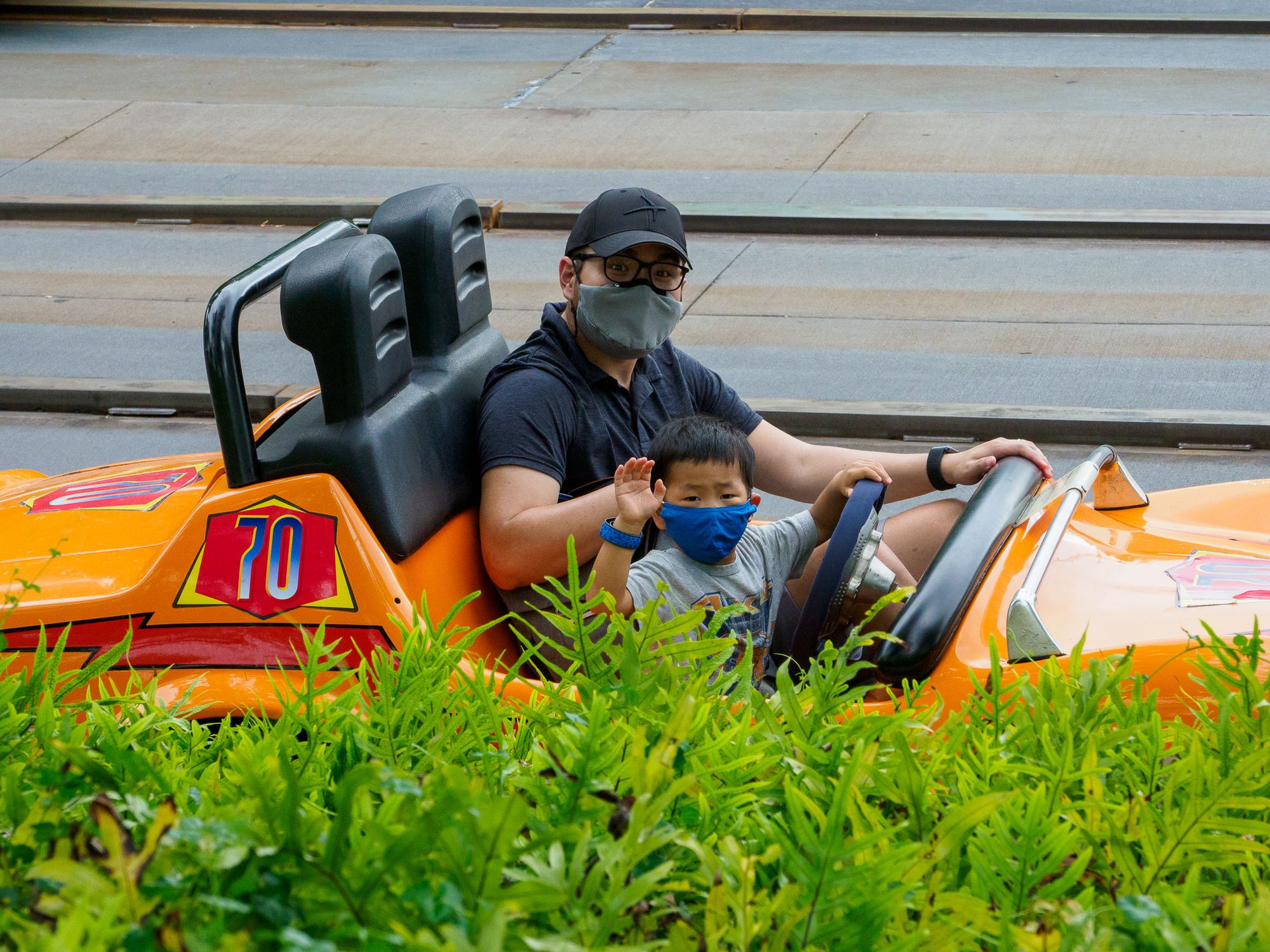 Of course we did other rides too. E loved the carousel and G was a big fan of that racecar ride from the picture above. My favorite part was the FIVE DOLLAR iced coffee I bought to prevent myself from dying of exhaustion. Anyway, we learned our lesson on that one and bought a gallon of iced coffee from the grocery store that night so from Day 2 onward, one Yeti bottle was always iced coffee! We also discovered, to our shock, that M and G are both adrenaline junkies! I'm telling you, if I had had to guess ahead of time which of my kids would be into coasters, hands down I would've said E and not the other two! But E was basically traumatized from her first kiddie coaster, whereas M couldn't wait to go again. Which was just as well, because G regretted his decision to skip out on it. (Which, I admit, I had urged him to because I was so sure he would be terrified).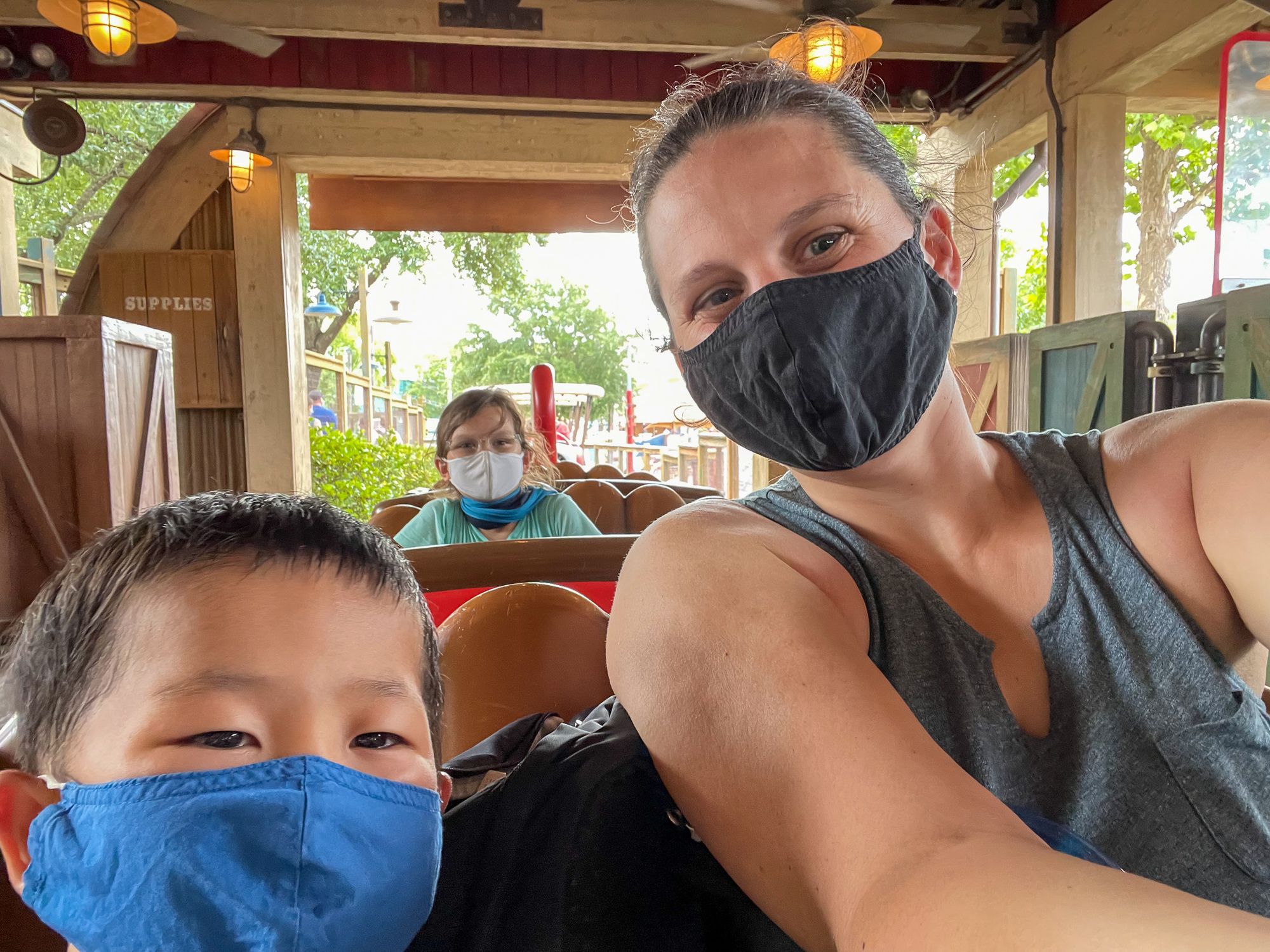 Boy was I wrong. He screamed his head off in hysterical laughter the entire ride and then when he got off it was like his body was exploding with excitement. He couldn't stop the hysterical laughter thing and just kept jumping and skipping and screaming and asking to do it again! So after that, anytime there was a "scary" ride, H took M and G and I hung out with E and K on the rides without a height requirement.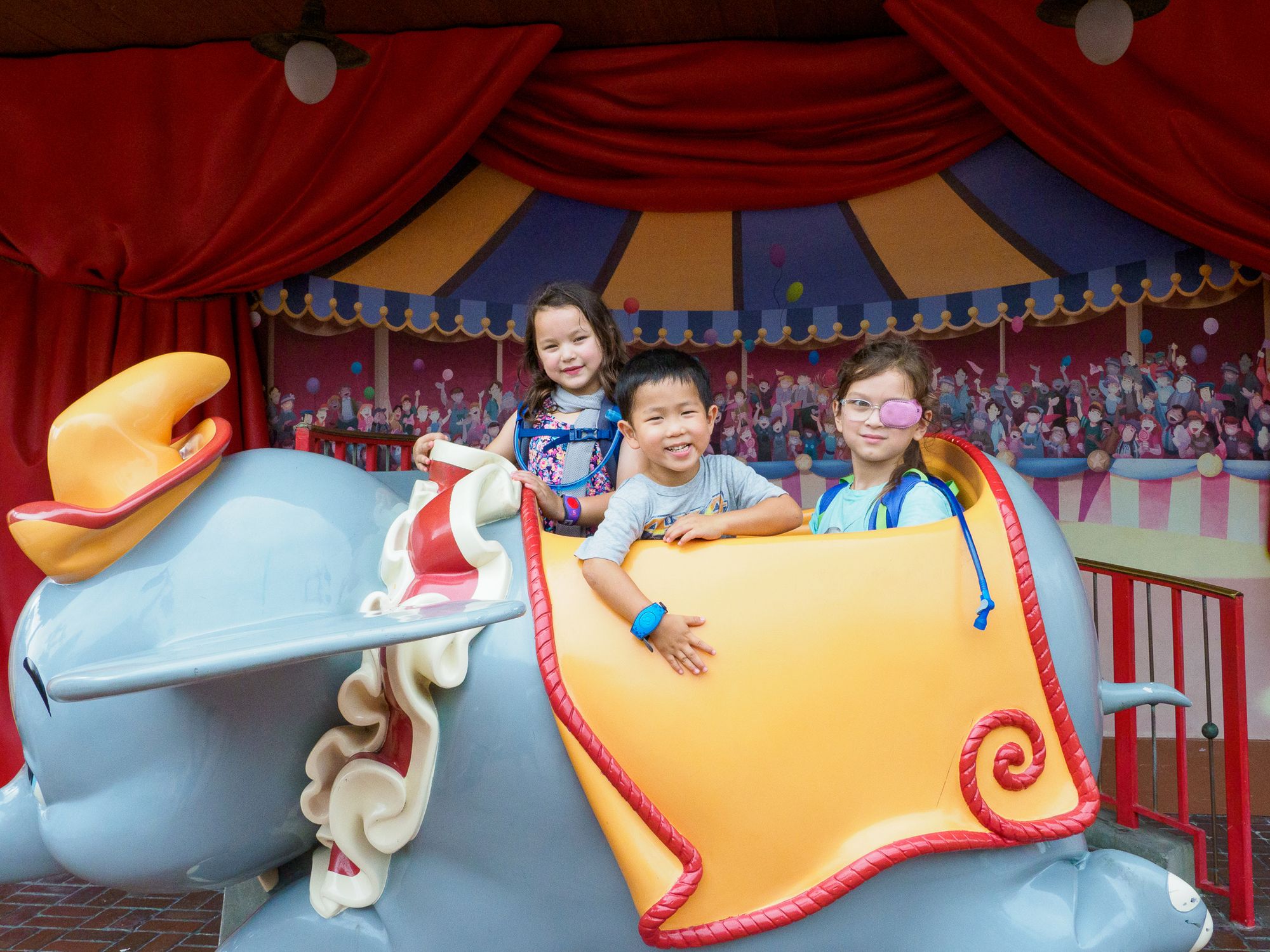 So, our first day went about like that, just running around, doing different rides and eating our homemade sandwiches and frozen fruit (best idea ever) while waiting in lines. I even did most of my breastfeeding while walking around or waiting in line. What an exhausting day! By the end of it we were totally beat and all went happily to bed. Except for K, who decided a week at Disney was the PERFECT time to stay up all night!