Disney: Magic Kingdom with Everyone
We got to go back to Magic Kingdom with the rest of our group later in the week! It was nice to be slower paced this time since we knew exactly what we wanted to do.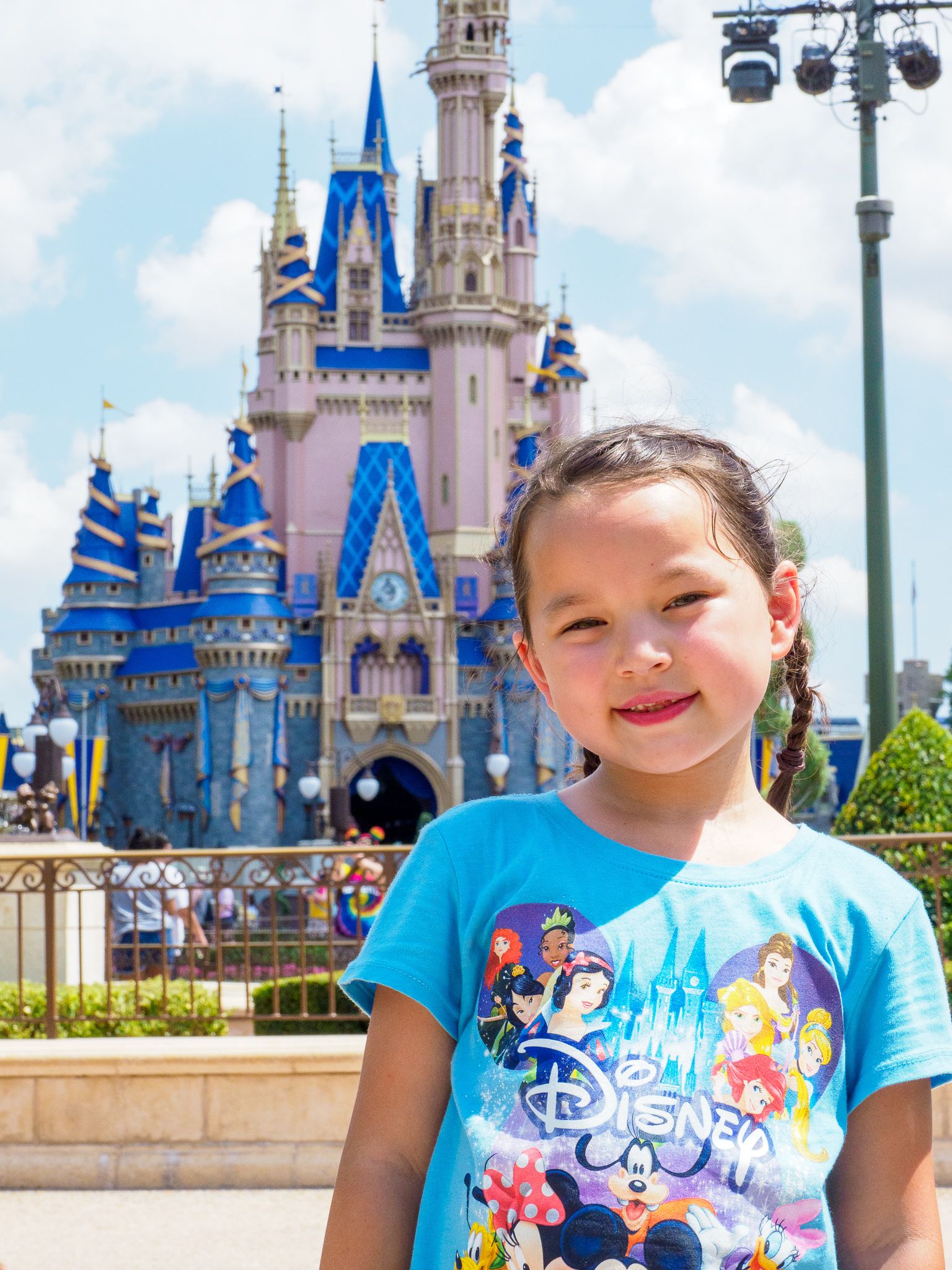 Our second round of Magic Kingdom was with everyone else, and also it was much less crowded that day for that some reason, so overall it was a much less hectic experience. It was so nice to not have any angst about getting to do everything, but just get to enjoy the things we knew were our favorite! Which amounted to about fifteen rides on Peter Pan.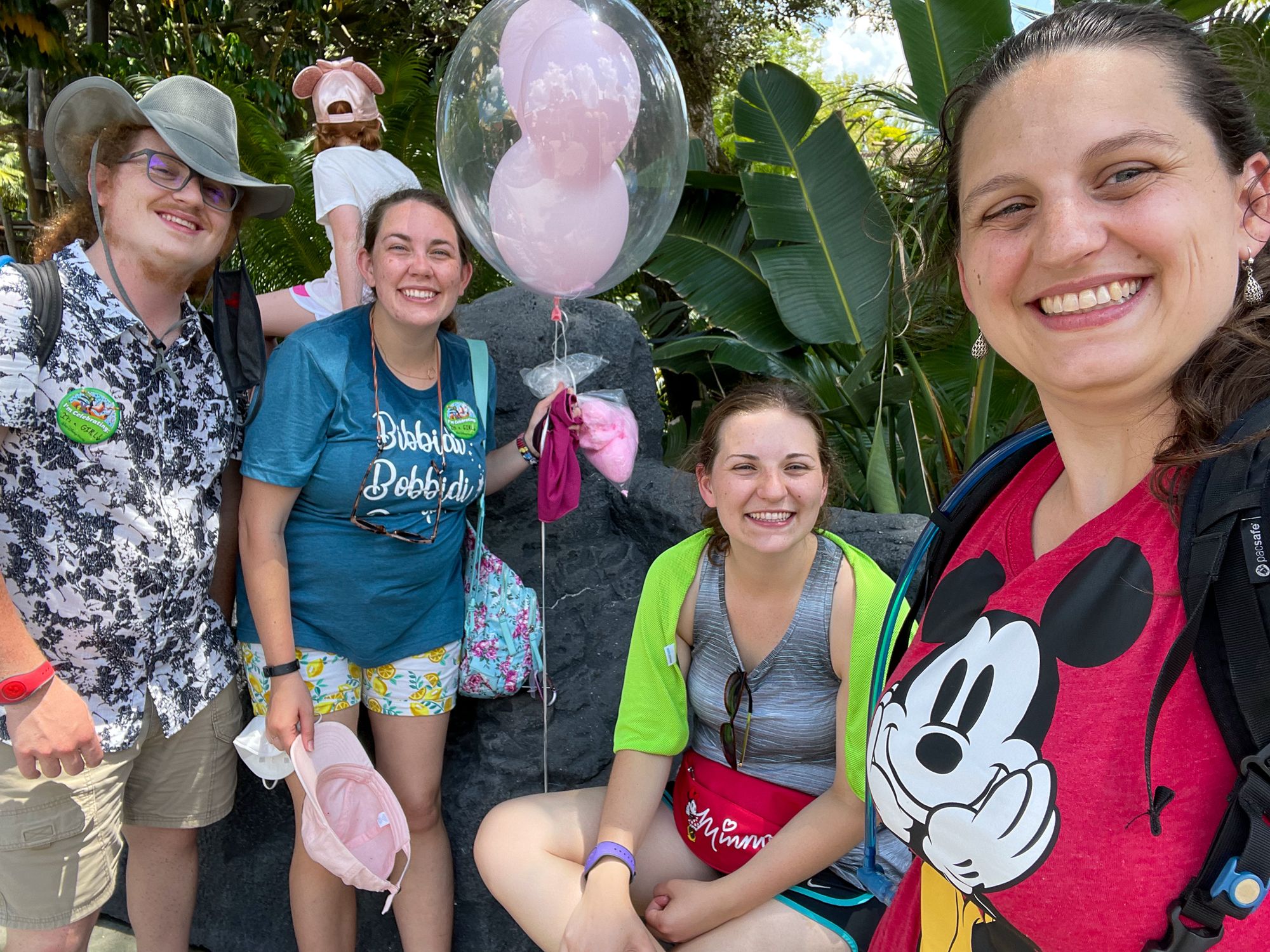 My brother and sister-in-law also had decided to do a gender reveal there, so we were all very excited to find out that they were having a girl! Disney really went all out and gave them a few little girlie gifts and outfits and sent a photographer and everything. It was such a cool experience! And it also made the perfect opportunity for a group picture since I'm pretty sure it was the only time all day where all of us were together.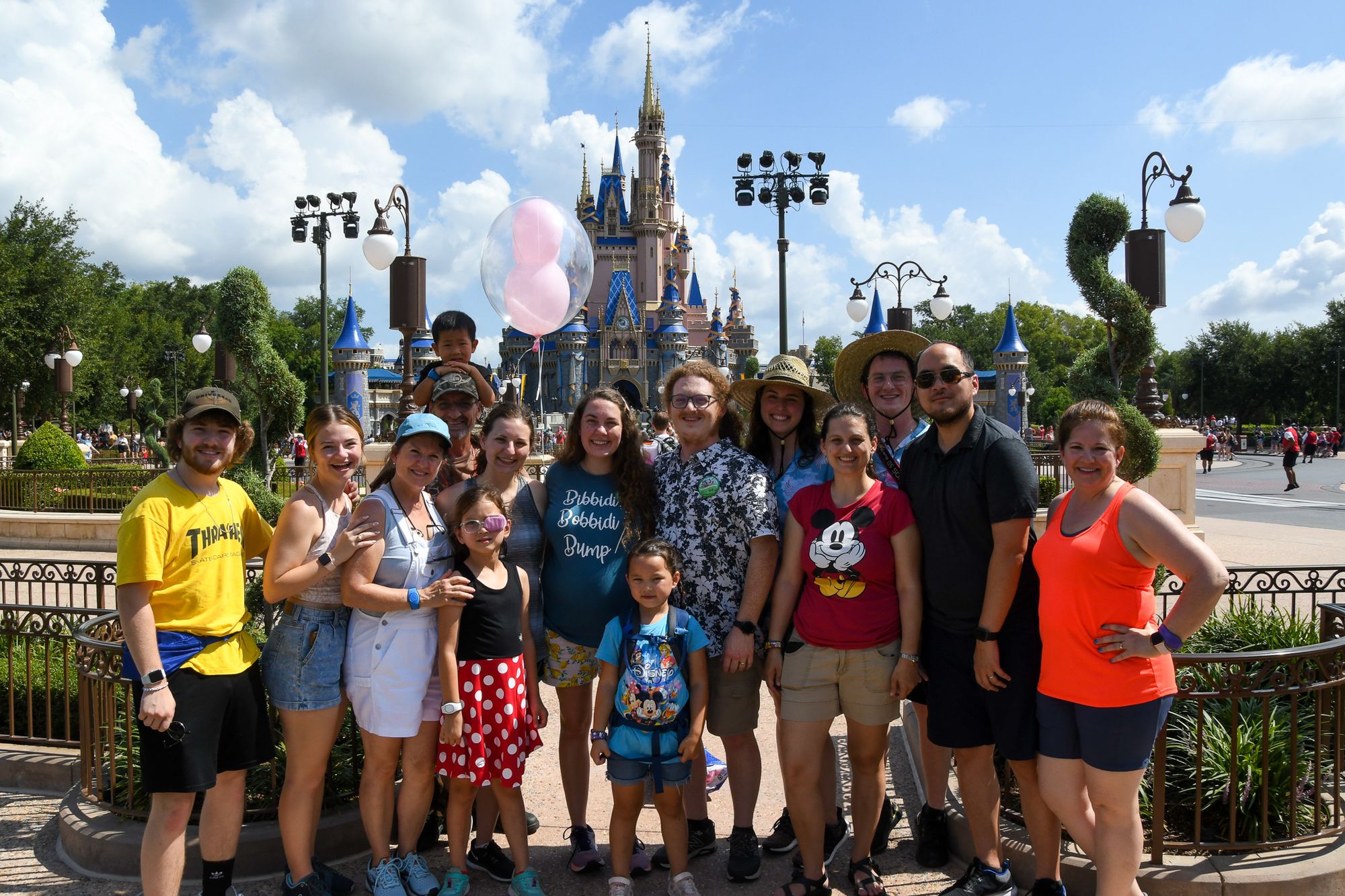 So overall, I think everyone had a good Disney experience. Like I mentioned in the last post, I'd like to wait about ten years before doing that again, but I think I'd be excited about it at that point. And I wouldn't mind doing a Disney Land before that since it would be just a much smaller scale experience. Part of what was so exhausting was that we had to do it so many days in a row! And I won't pretend to admit that the fact that I'm very unlikely to have an infant in ten years is quite a big factor! But I'm glad we were able to do it, and good grief don't even get the kids started on how much they loved it!