Here's another post that I put pictures for during the summer, but never got around to writing. But in case you wanted to see the pictures, they're below with some explanations!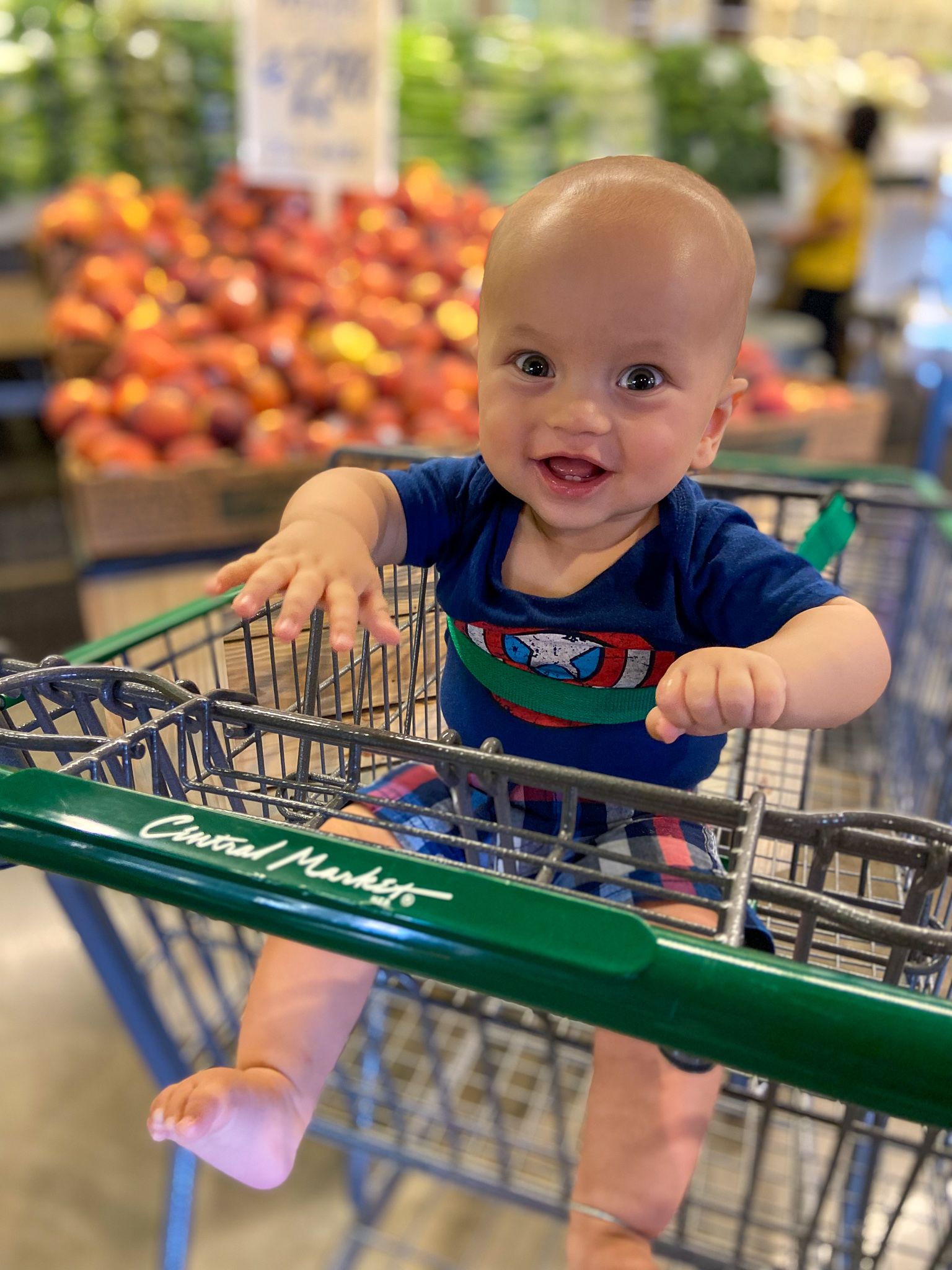 We really had a lot of just "regular" time around the house last summer, except for the few big trips. It was nice to just see the kids growing. K finally got big enough to ride in the grocery cart seat! I always love that first time.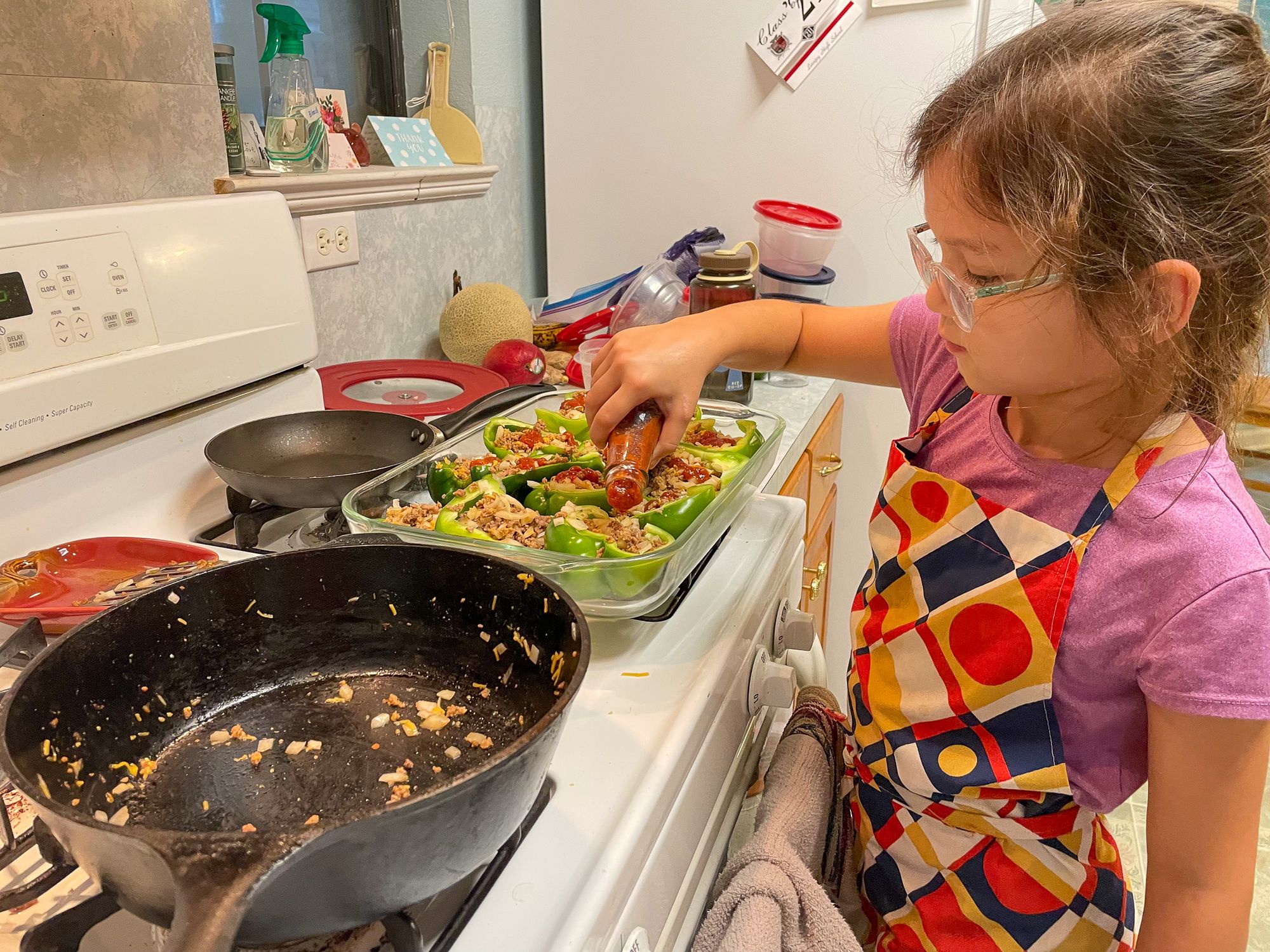 One big change after K was born was that I had the girls take on a lot more responsibilities. I just couldn't handle it all! So, they started doing their own laundry and I also had M start cooking once every two weeks. She did pretty well for a beginner! Stuffed bell peppers was one of her favorites, but she also made a really great quiche.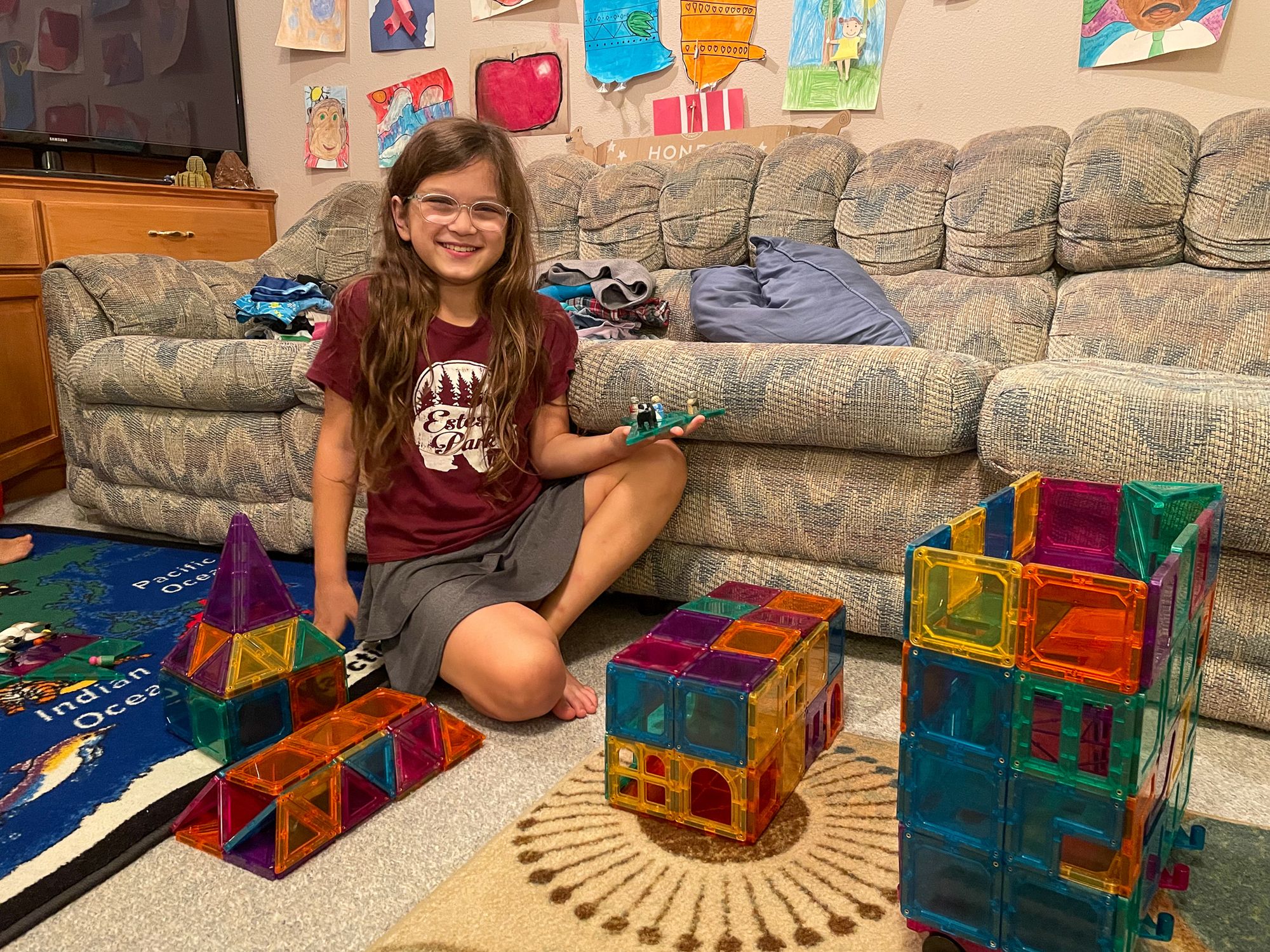 It's amazing how kids can have fun just being creative. You know, the Magnatiles sit in the closet for months and then suddenly one day they're out and hours of fun follows! In this picture, M was building structures for her peg dolls.