I'm going to tell you why you should have a large family. It's so that when your kids grow up and your little granddaughter wants a tea party and your daughter doesn't have the energy to think about all that, and even if she did her tea set is stuck on the other side of the world, her sisters-in-law can throw the most amazing tea party a little girl could ever dream of.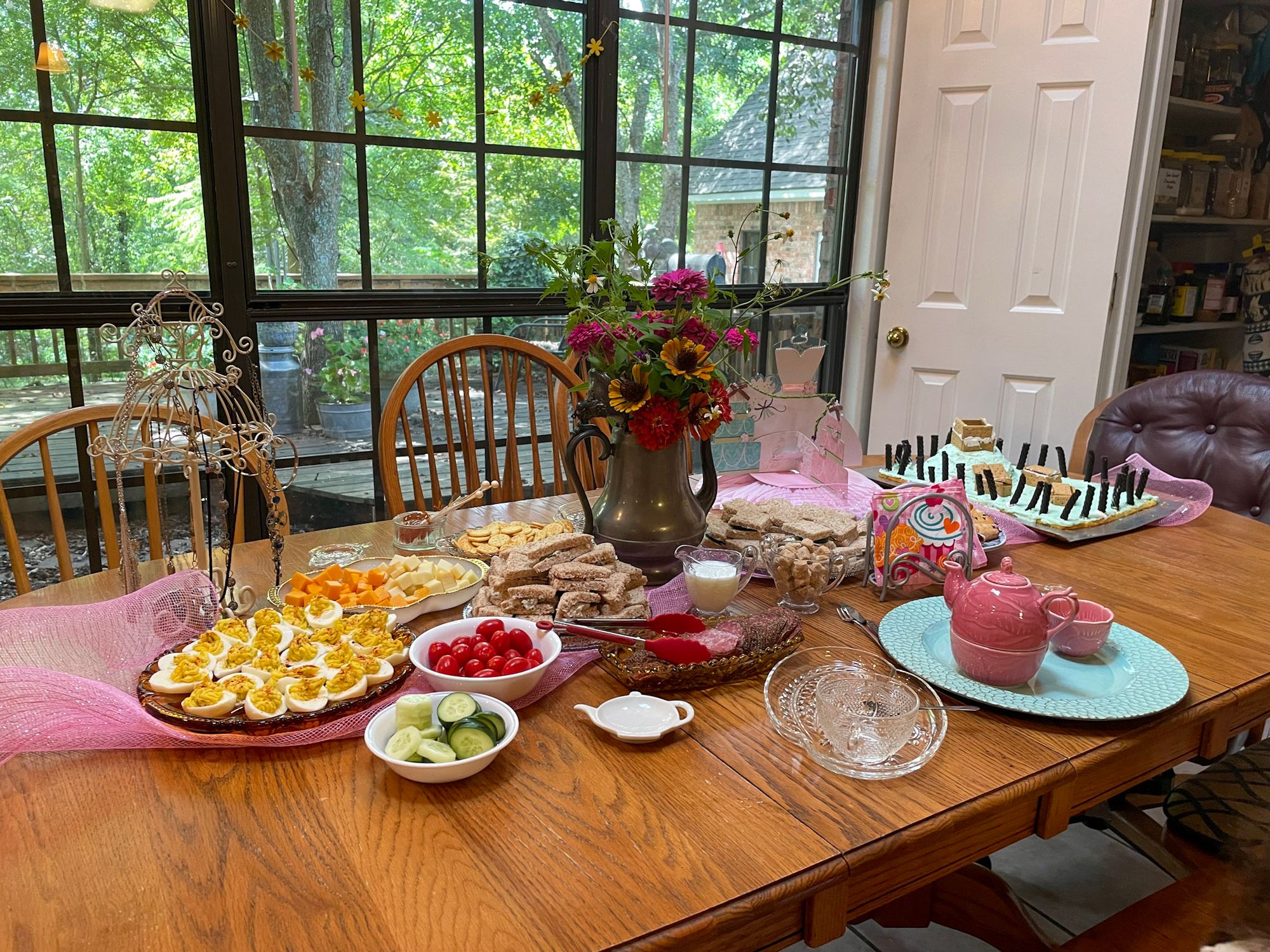 E said she wanted to celebrate her birthday with her aunts and uncles. ALL of them. And since only a few could be there when we did her real birthday, she wanted another party with the others. Well, I told her that if she was willing to share the party with everyone, we could have a party. (Because, honestly, this was not the only extra party she requested!) And anyway, she had paid J Bucks for a "motte and bailey castle" cake a while back and we hadn't gotten around to making it, so a tea party with her aunts and uncles seemed like a pretty good way to get all of those things at once.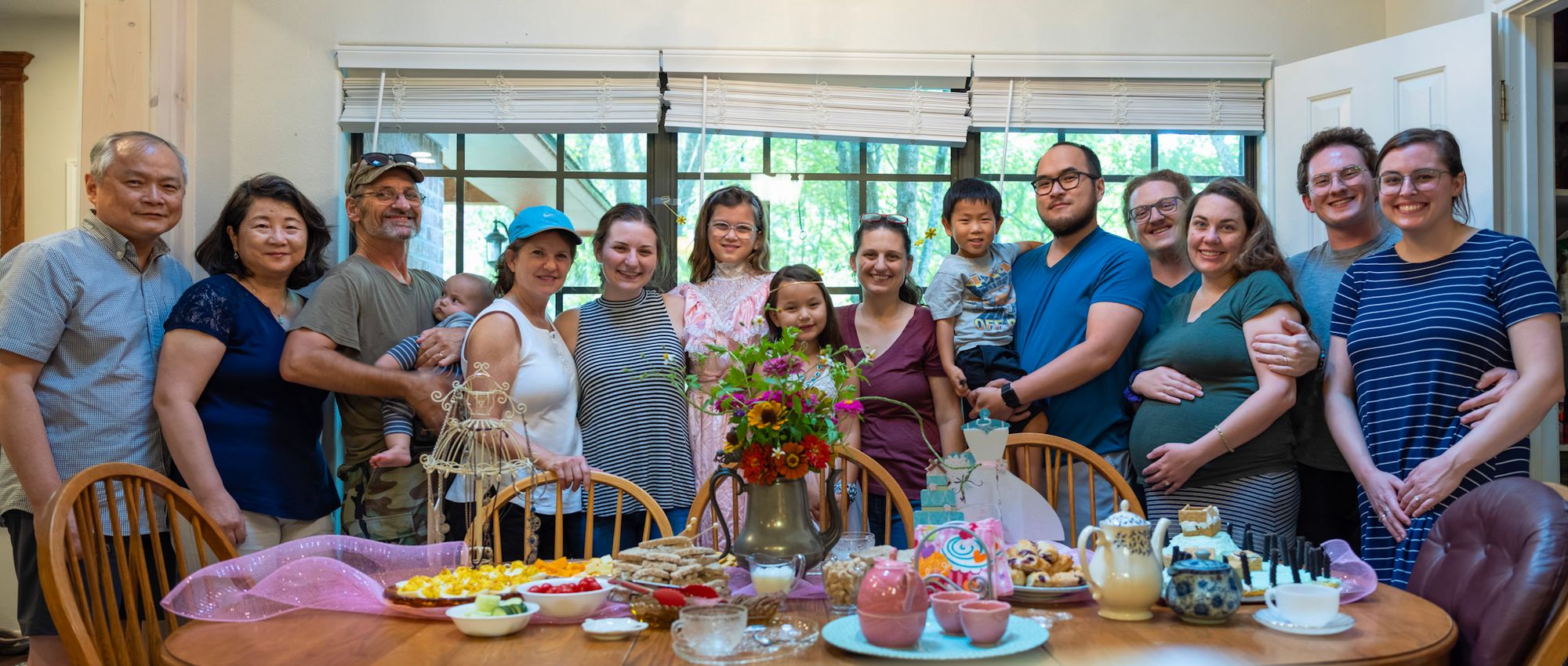 So E and I made the motte and bailey castle, and I left everything else up to the aunts. WOW. They really took it away. I expected a few pots of tea, maybe my mom's wedding China, and then we'd eat the cake. But they had decorations, like ten different little finger foods, so many unique tea cups, even fresh flowers from their garden! The girls put on their fancy dresses and everyone just had the best time.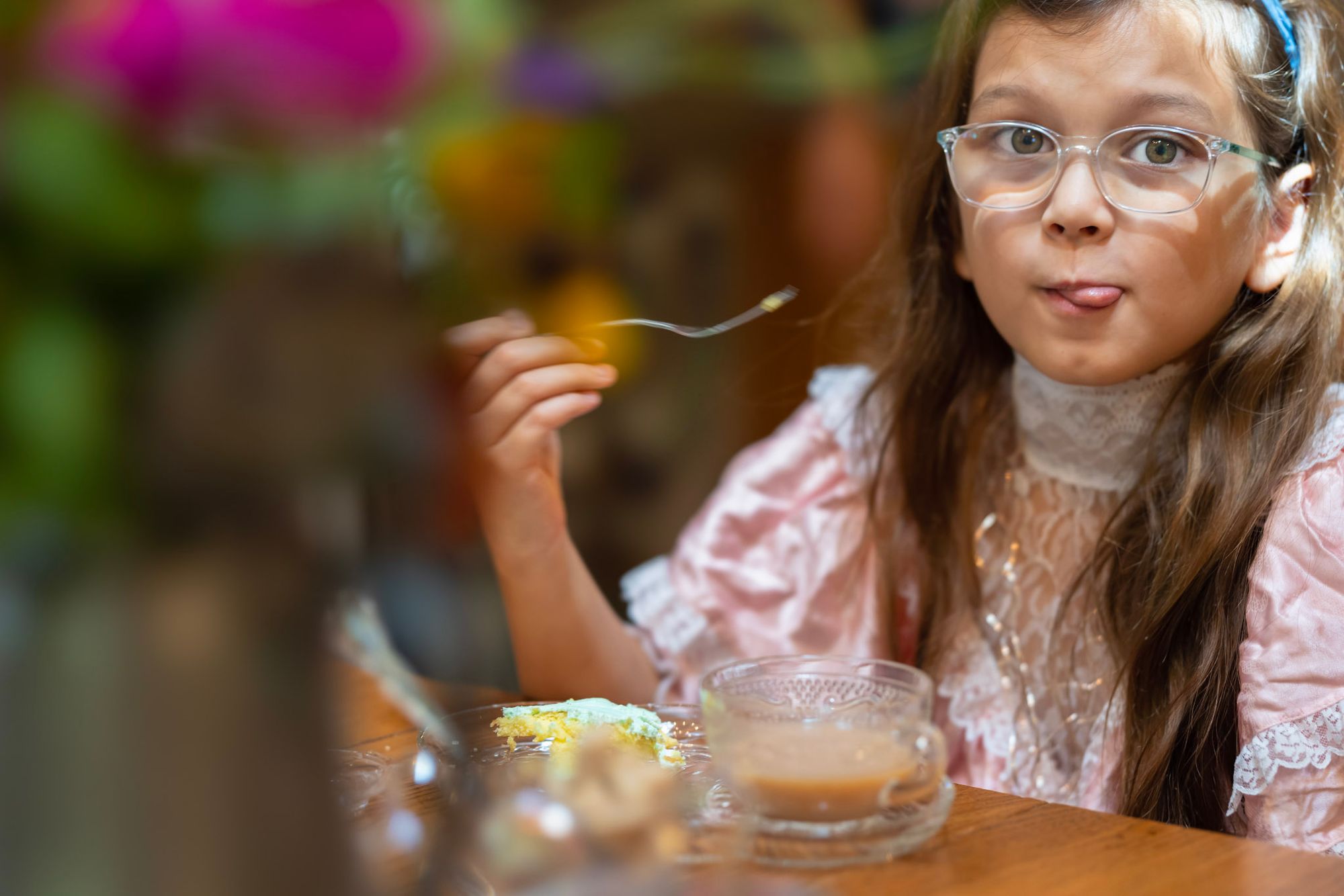 I still remember tea parties with my grandma, and they were not even close to on this scale. It's so beautiful to see other people love on our kids and to see them just soaking it up. It makes for such a wonderful childhood.