The fact that they had just gotten a new cousin earlier in the year did not dampen the kids' excitement when another one came along in October!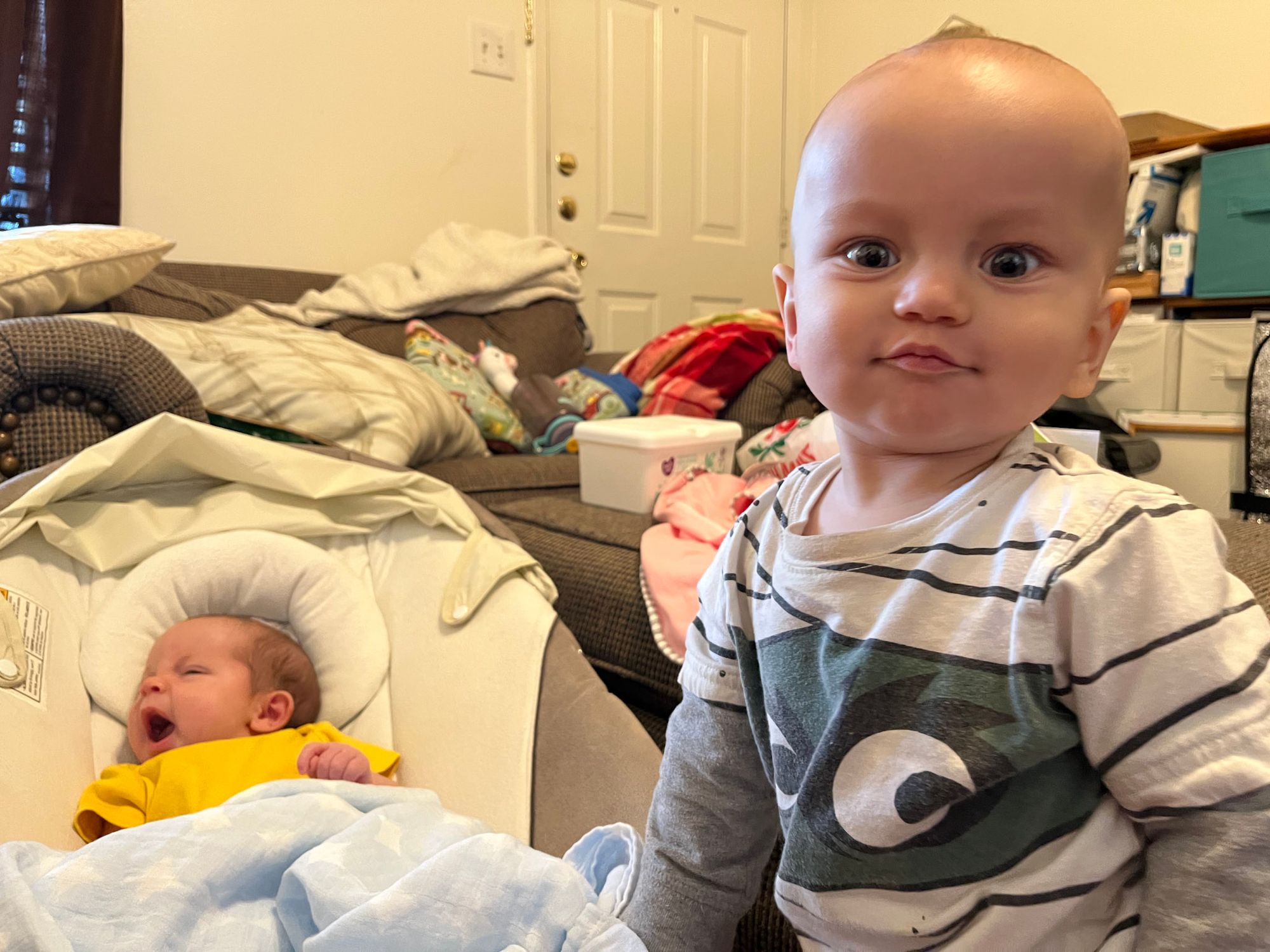 Another of my siblings started having kids! I suppose maybe because for so long M and E were the only grandkids, it just feels like it's growing so fast now. This cousin is grandbaby #7 for my parents, and although when I think about the fact that I myself have four kids and I have five siblings, it almost seems like it would be more surprising for them to NOT have seven grandchildren, I still feel surprised just the same.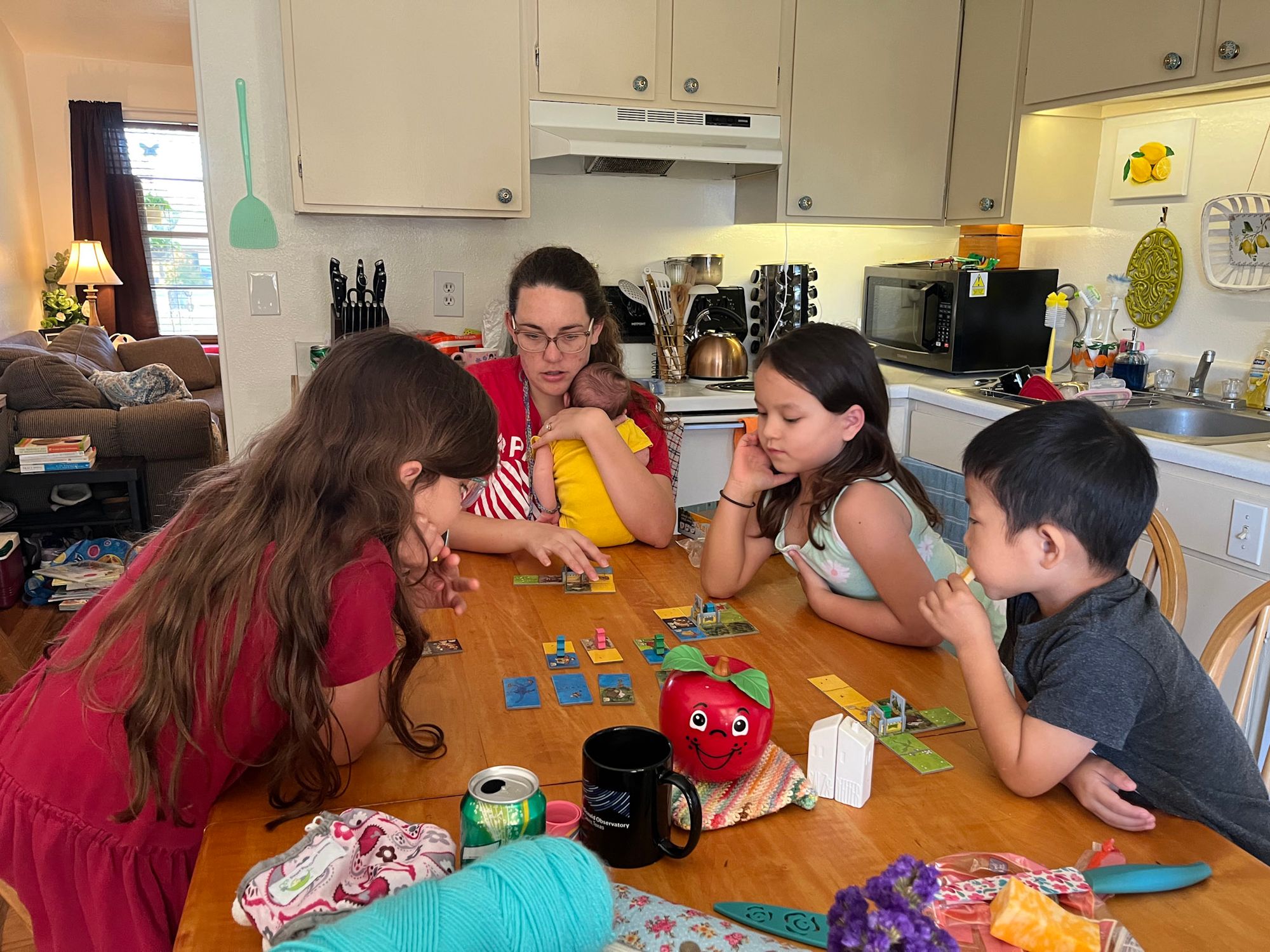 Even though we could have just waited a few more weeks to see the new baby at Thanksgiving, I just couldn't resist the urge to go and visit them at their house. I tried to be as not stressful as possible, but I'm sure they were tired by the time we left. But we did all have a good time together! We had sandwiches for lunch and the kids brought quiet activities and board games and we also took a walk to a park and played for a few hours.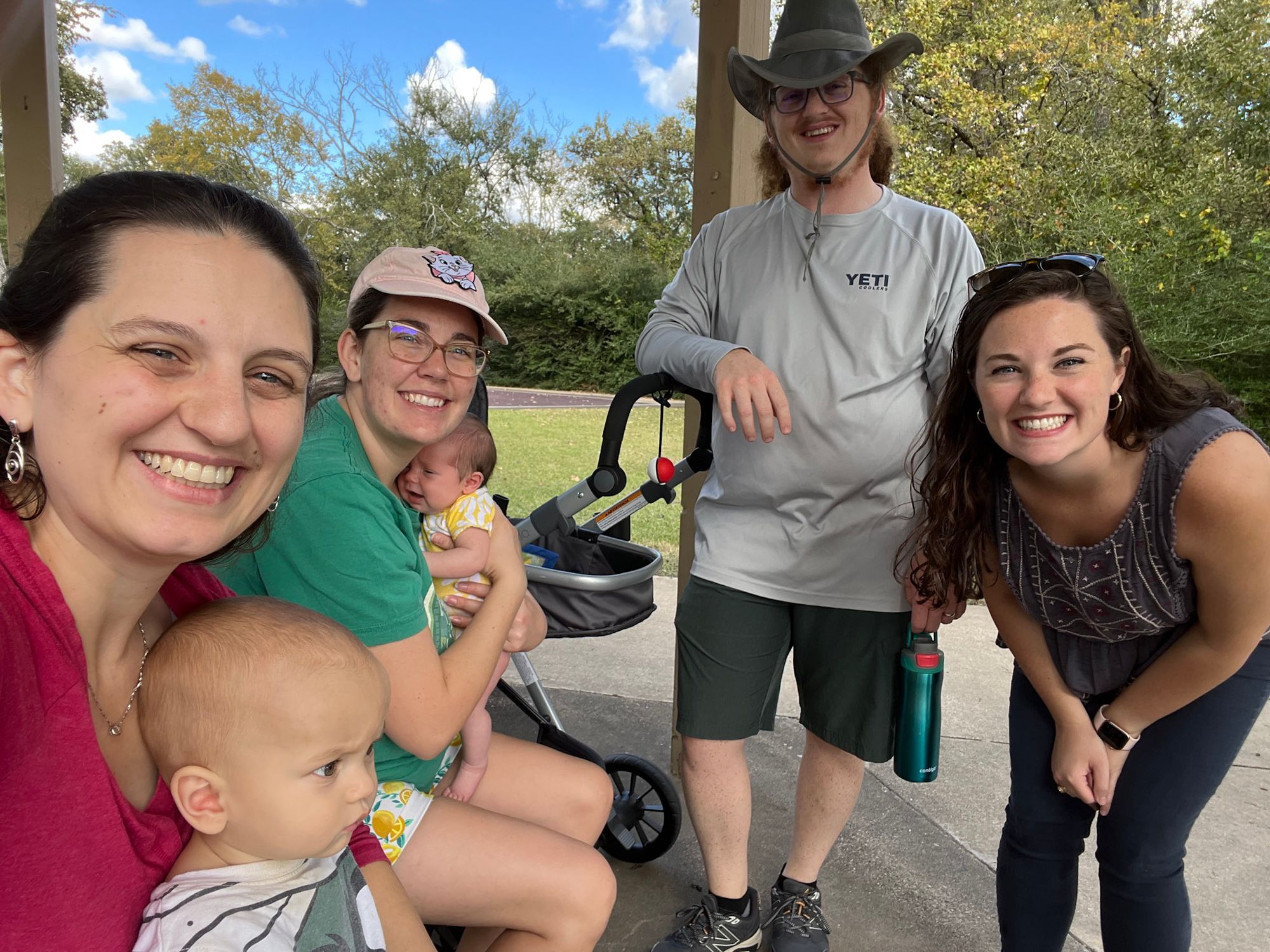 I only had a baby ten months before this, but it was still just so shocking to see how little she was. It's amazing how fast you forget and how fast they change! My brother and sister-in-law were just also doing such a great job with their first baby, and I had forgotten what that was like too! You know, keeping track of all the feeds and diapers and every time they cry you just have no idea what's wrong. I remember one time M cried for hours because she was hungry, and I didn't even realize it because, you know, I had just fed her, but I wasn't experienced enough to be able to tell that she wasn't getting anything at the feed because her nose was stuffy and she couldn't breathe. They didn't do anything like that while I was there, but you know it just reminded me of those early years. It was so sweet to see them learning to parent. We're so happy the family is growing, and we look forward to many more cousins over the years! But, you know, no rush, guys.