Thanksgiving in Louisiana
Well, after four years of missing Thanksgiving because we were overseas and then one year of missing it because of COVID, we were all very happy to finally get to join my extended family in Louisiana this time!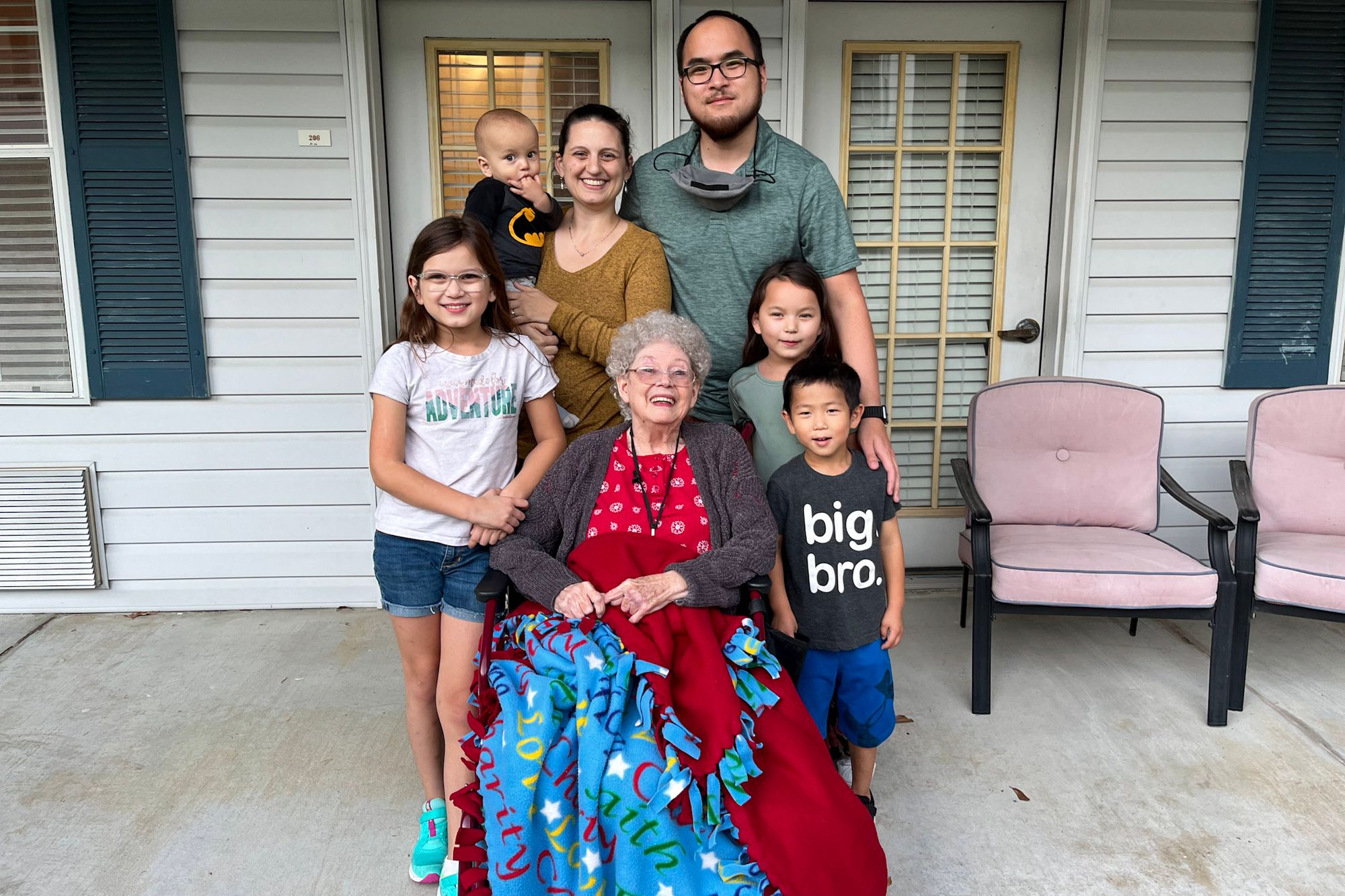 Of course, we had just been to Louisiana the month before because we had gone for M's birthday. But that didn't seem to dampen anyone's excitement about it! The kids were beside themselves to get to play with their second cousins. (Those are the children of my cousins.) So many second cousins! And of course, it's always a blast to be outside all day long.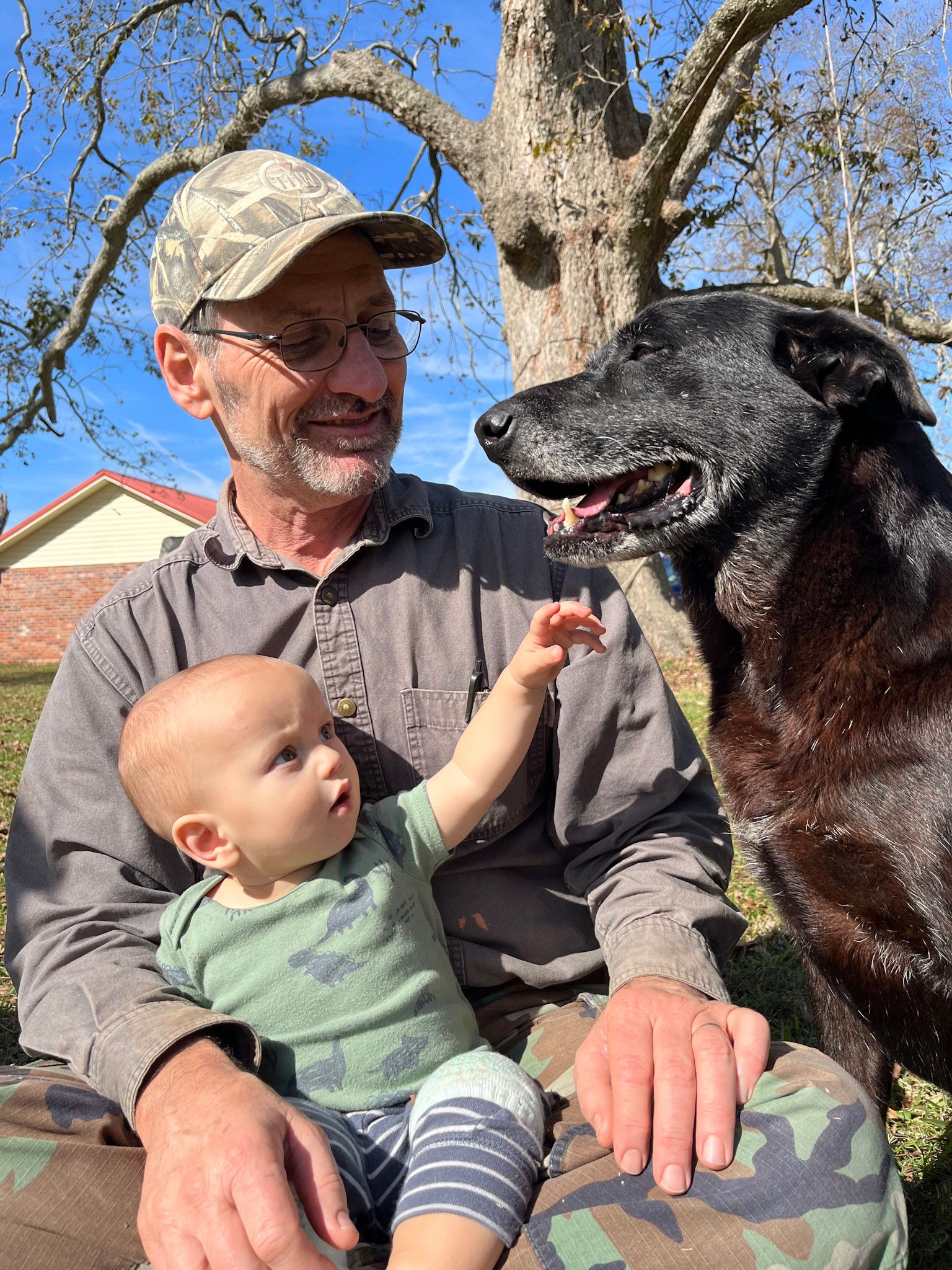 We ended up staying in a hotel and then driving to the old house each day, which worked out really well for us. H was able to spend a couple mornings working back at the hotel after dropping us off, so it was nice to have that flexibility and it also made him much less tired by the end of the day when I was just getting warmed up for my evening socializing. We taught the kids This Land is Your Land in the last hour or so of our drive there when they were all getting irritable, and it proved very valuable as a way to get them to stay awake on the twenty minute drive back to the hotel. Let's just say that after being outside for an entire day, we really wanted them to stay awake long enough to shower before going to bed! But H and I were very, very tired of that song by the end of the week.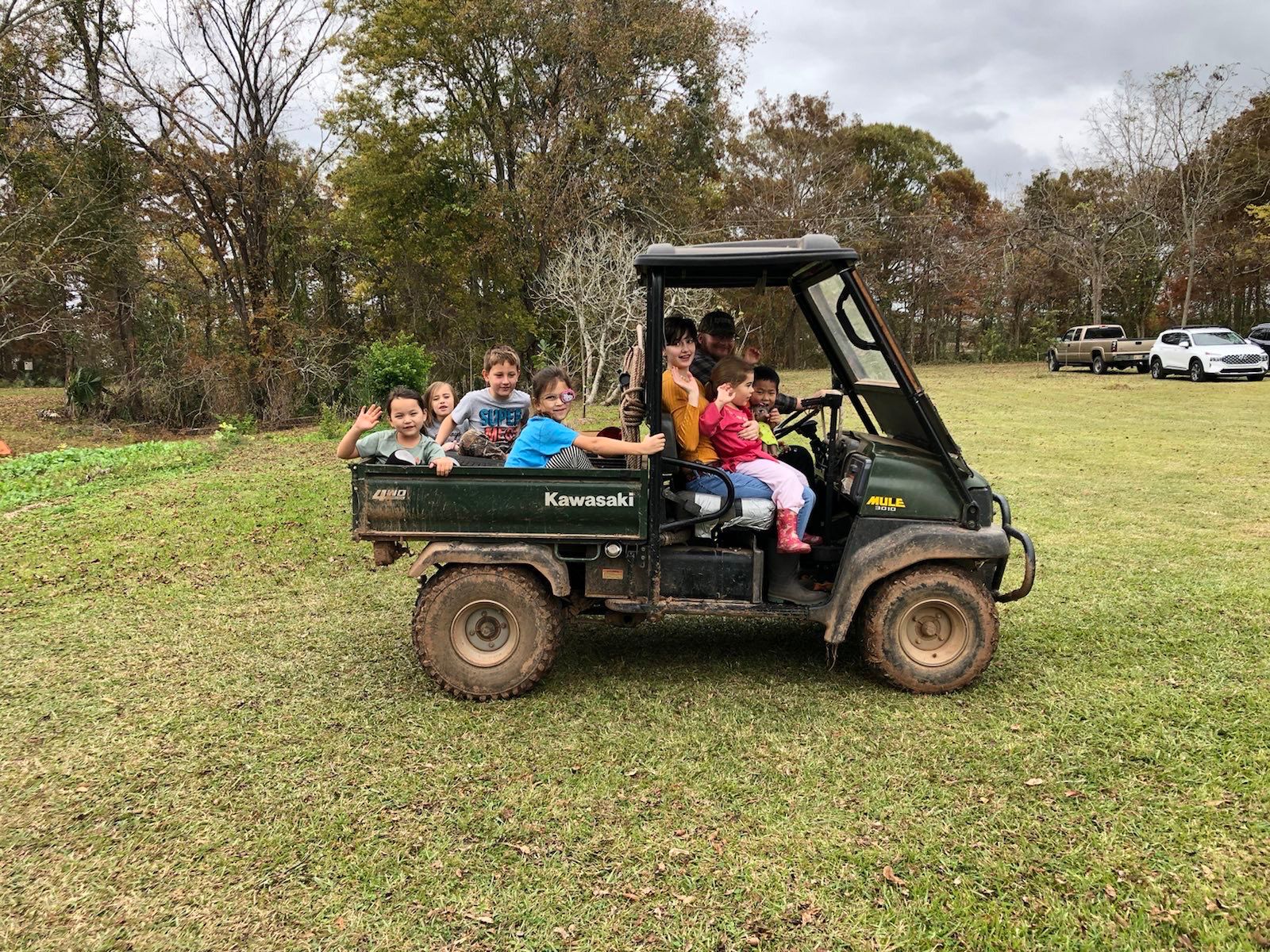 My uncle planned a talent show for one night, and there were some hysterical acts. The kids each played violin, although M was only willing to play as an accompanist for G. But it was fun to get to see them perform for family like that. My kids and some of their second cousins also did a shadow puppet play. Now THAT was funny! Between all of my aunts and uncles and cousins and all the assorted friends and relatives of everyone, there were probably 40 or 50 people there and the audience participation was really off the charts! The story was about a princess and an evil witch and a squirrel named Firjack that rescued her, and it had several unexpected plot twists. Everyone was hollering for a sequel next year when it finished! It was really a fun time.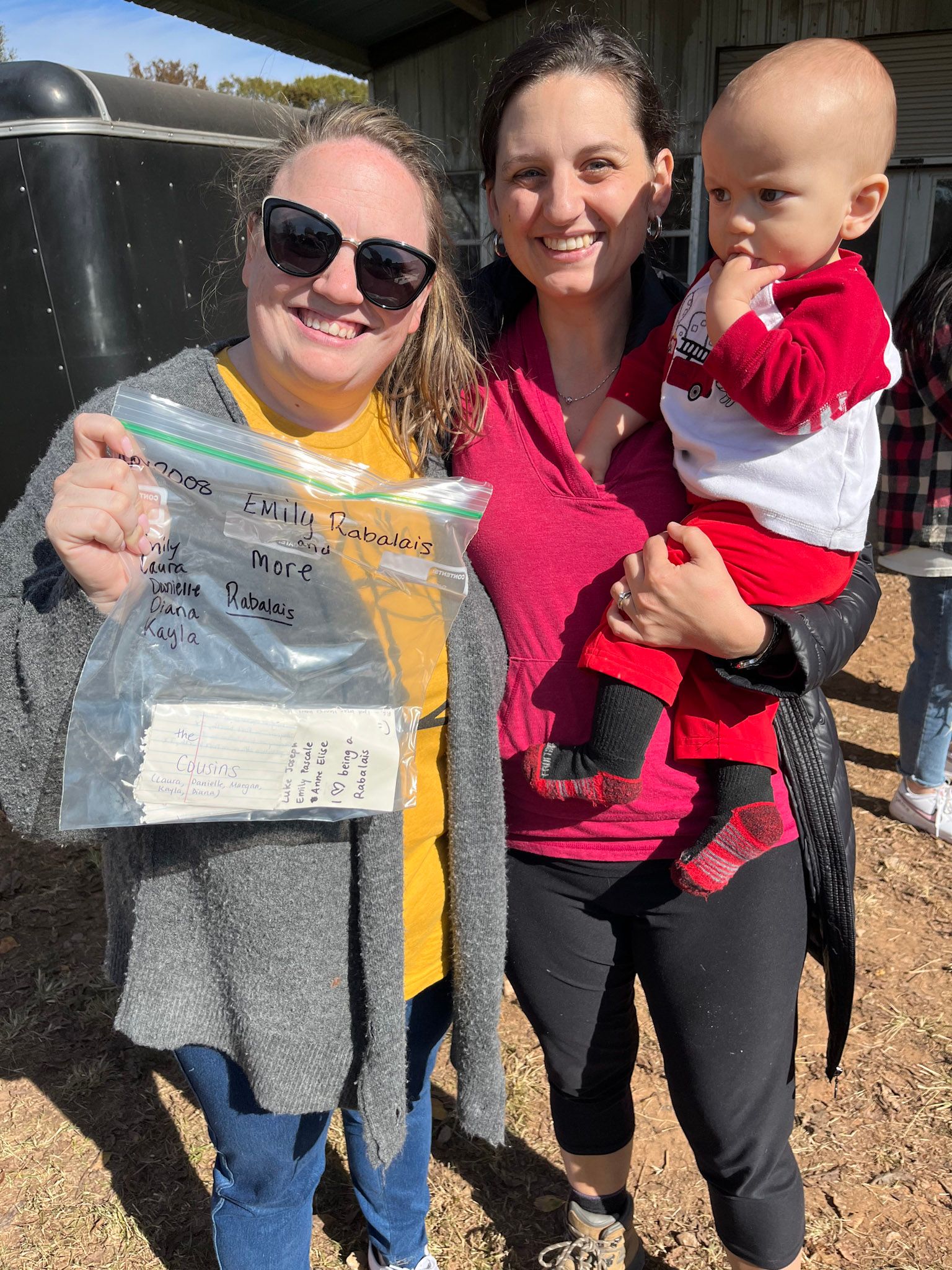 Another really cool thing we did was that we dug up a time capsule we had buried in 2008! Several of my cousins and I had written down the answers to a bunch of questions about what we were like at that time and what we thought we'd be like when we dug up the time capsule. It was very interesting! Apparently H and I had just broken up, and most of the answers to my questions about the future have turned out correct: living overseas, married with not quite the six kids I predicted, but quite close. But I sure don't think I anticipated it all actually being with H! Everyone got a good laugh out of that. We all wrote some more things down and then buried it back for another ten years from now. G predicted that he'd be driving a Tesla, E predicted that she'd still be playing violin and M said she'd be going to college at Rice to study rocks. We'll see which things are right in about ten years!