Well, on the day of K's first birthday, we finally got on a plane and flew back to Asia. But to prevent anyone from missing out on the birthday, we celebrated it four days early with my family when we all got together to exchange Christmas gifts.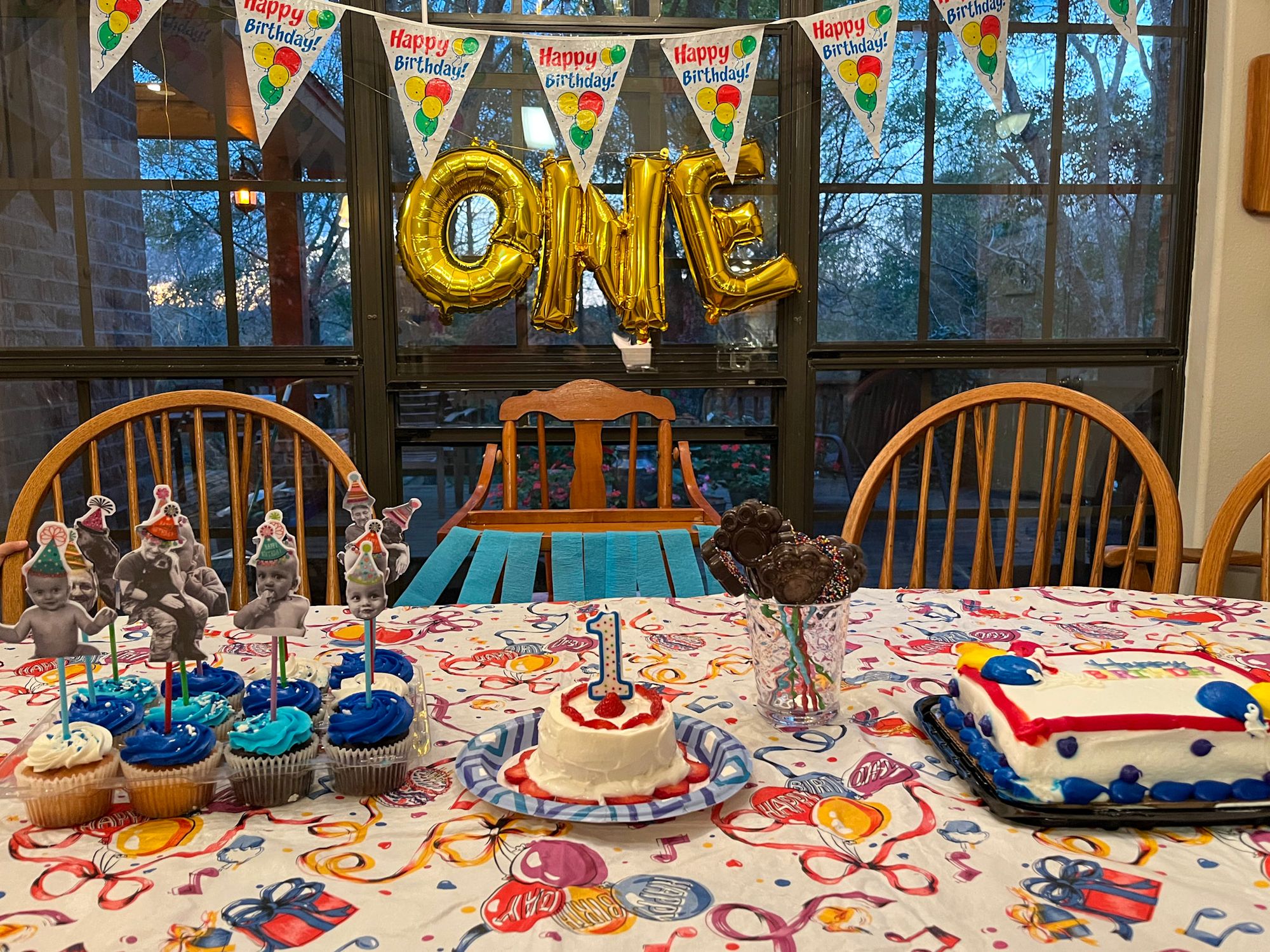 So, because K's actual first birthday was spent on an airplane somewhere over the Pacific Ocean, and, as you might imagine, that didn't leave me with a lot of time to plan a birthday party, I just told my siblings and parents that I didn't feel the need to celebrate, but if they wanted to do something while we were together for Christmas, I was happy to provide the birthday boy. I guess they did want to do something!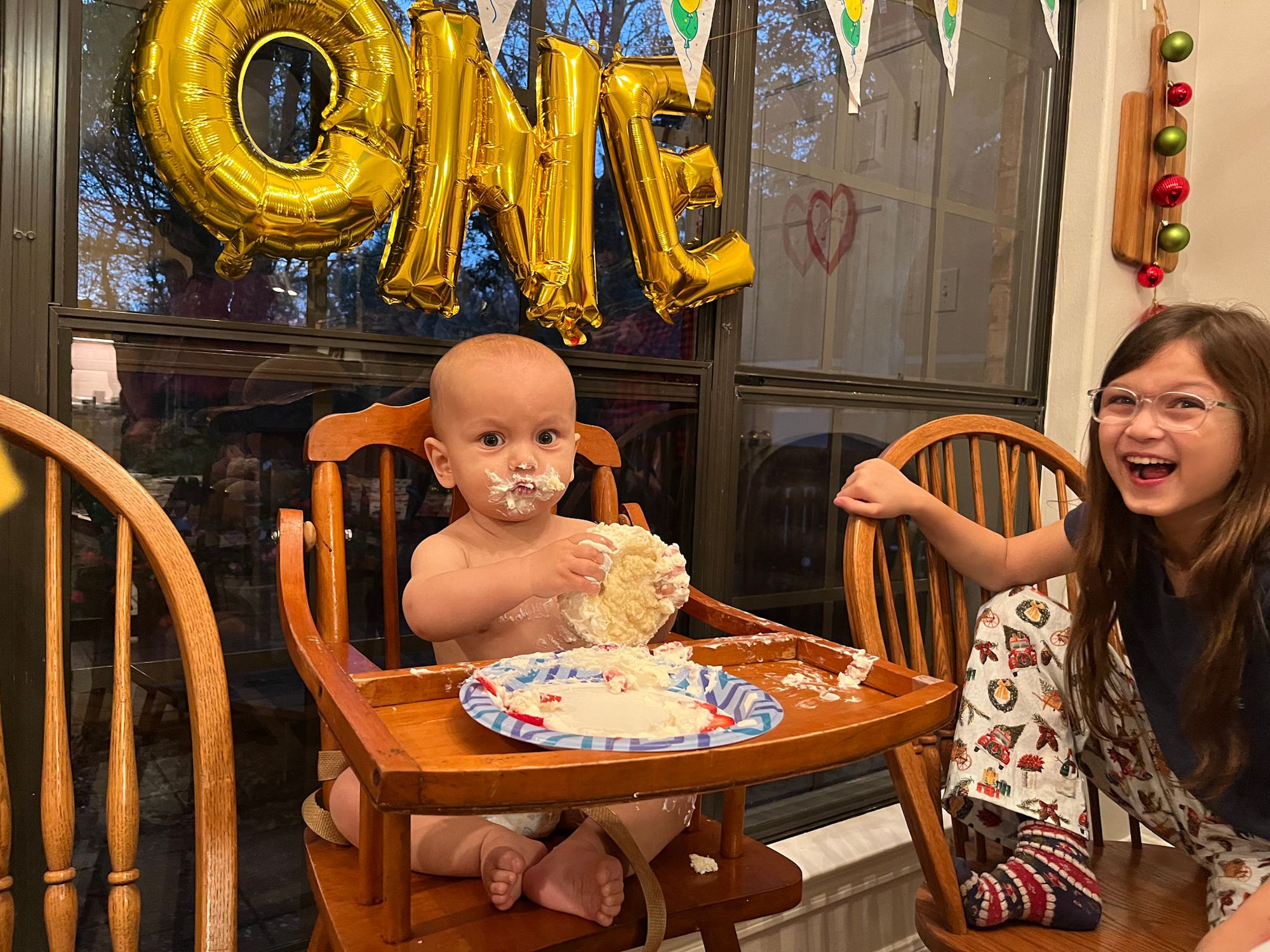 My sister-in-law made those adorable cupcake toppers of K with his two favorite things: Dolly (the dog) and Pops (my dad). And she also made "dolly-pops," little chocolate dog prints on a stick. A sister made that cake he's eating with no sugar in it and someone bought balloons and all those decorations and a regular cake for those of us who prefer our cakes with sugar in them. I literally did just walk in and provide the baby! It's so wonderful to be part of a family that can do things like that for each other!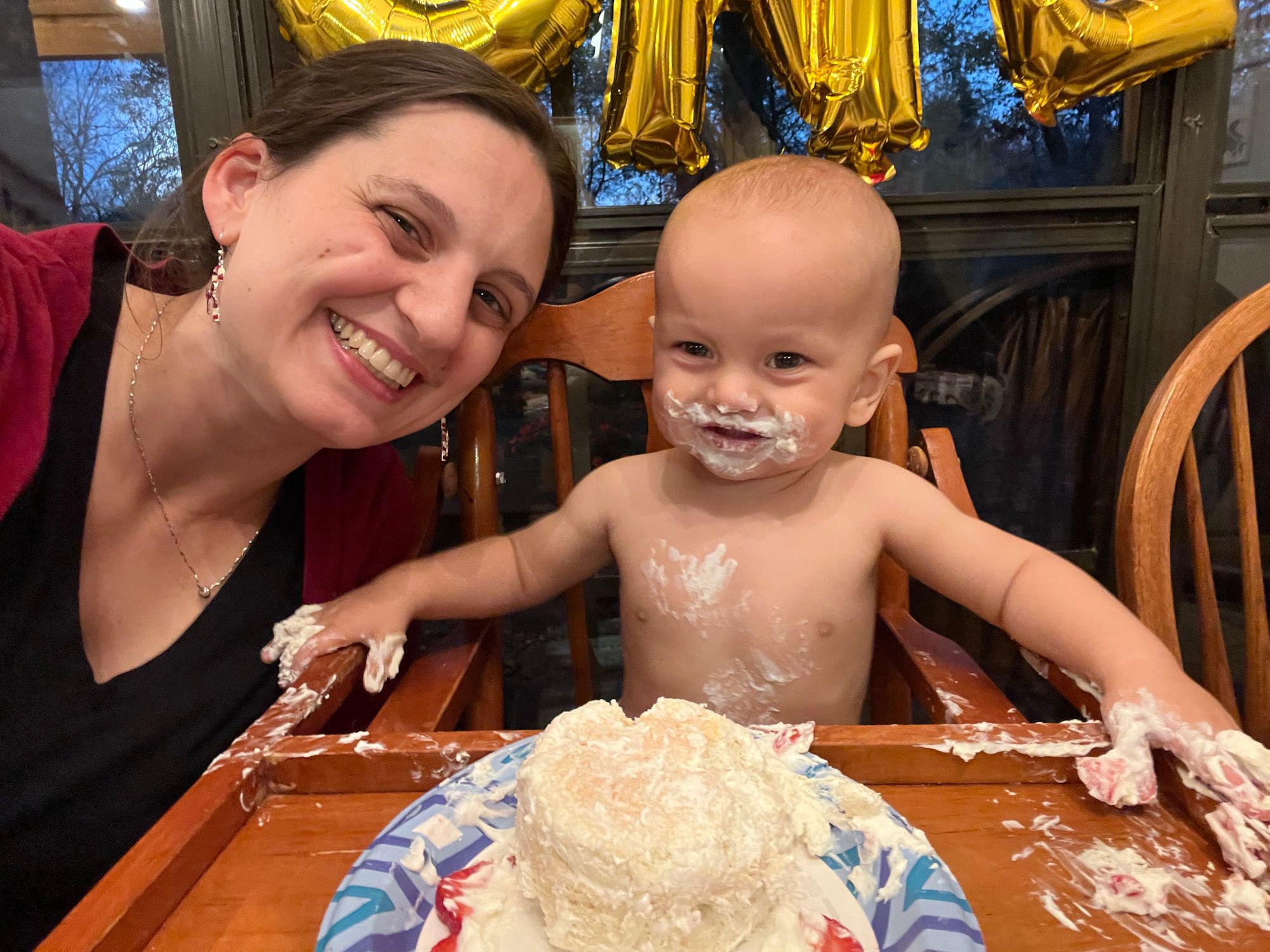 K was pretty skeptical about the cake, especially once he had already eaten all the strawberries off of it. The icing was just plain Greek yogurt, which he usually is a huge fan of, but I guess the presentation threw him off. He eventually as much yogurt as he could get into his mouth, but he really did not like the cake bit. Once the yogurt was gone, he was all done.
It was such a crazy first year with him. I don't think we've ever had a baby where the first year was hard for reasons totally unrelated to the baby. The year of the pregnancy was so unexpected (although the pregnancy itself was not...) and then his first year was so much about just trying to eke out some normalcy where we found ourselves. But you know to him, it's just his life. He's such a happy baby, and is like a ray of sunshine in the middle of our uncertainty. We're so glad to have him around!