So, as I mentioned in the last post, by some miracle, we got visas to move back to Asia, although not back to our old home. We picked up the visas the week after Thanksgiving and we were on a plane three weeks later. It was a serious whirlwind!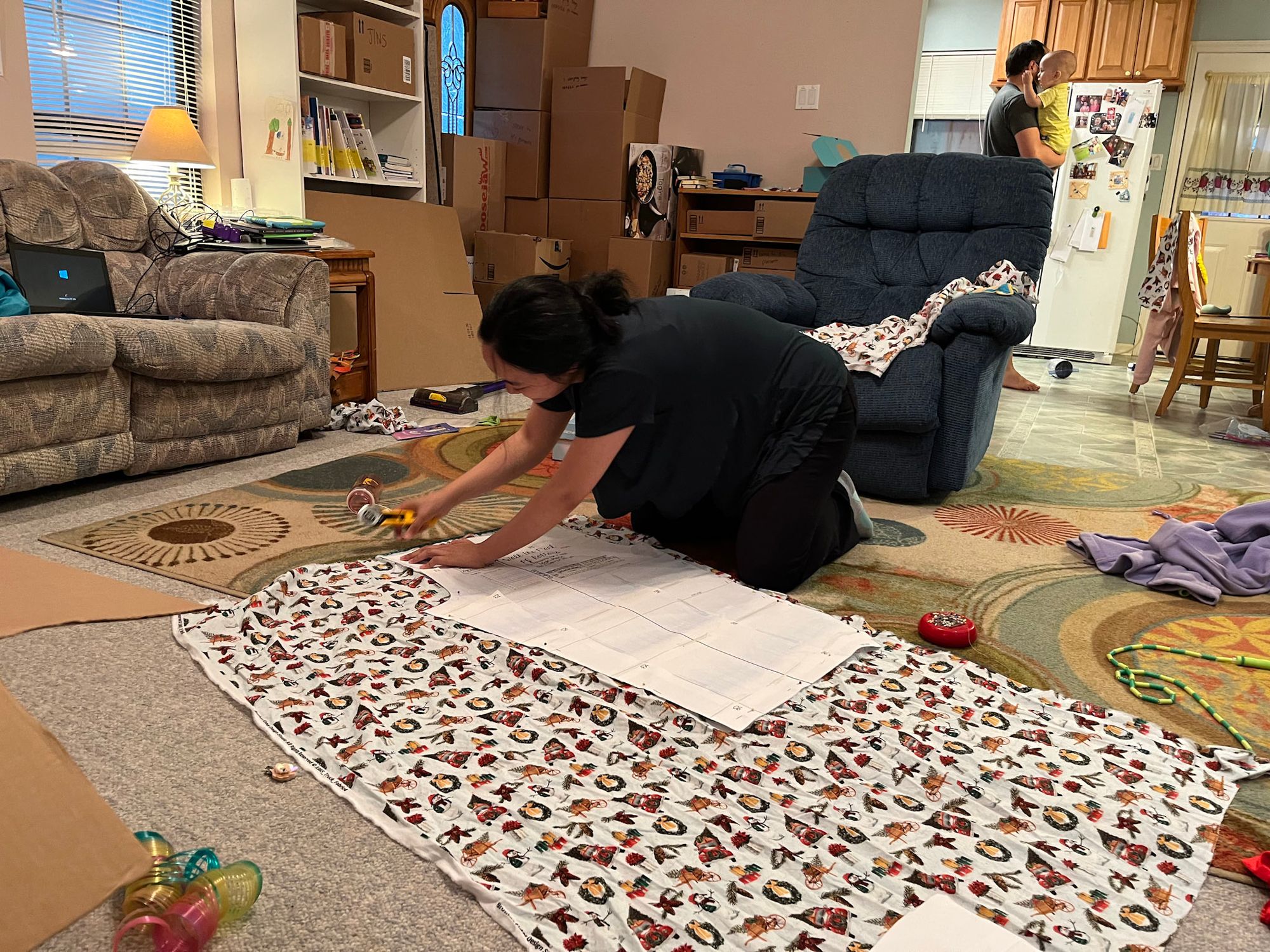 My parents helped by watching the kids A LOT while we packed. We tried to keep our schedule as normal as possible for as long as possible, but to be honest it was just chaos. I even backed our van over E's violin in my attempt to have the kids do one last lesson before we left. It was really a lot.
To complicate things, both my parents and H's parents are planning to move in the next few months, so I didn't want to just leave our stuff all over the house for my parents to clean up. Thankfully, H's parents are building a huge house with enough space for us too and it's not too far from where my parents are now. So I packed up most of our stuff and labeled it to be moved to their new house once it's finished. I'm telling you, it makes a big difference to pack up when you know you can put stuff somewhere to be used! When we moved overseas for the first time five years ago, the options were bring it with us, give it away or put it in long-term storage. It really changes the game to know that you can put it somewhere where you'll be able to use it! We still gave away a lot, but once H's parents' house is done and pandemic restrictions allow for more free travel between countries, we should have a pretty good setup for us to stay with them!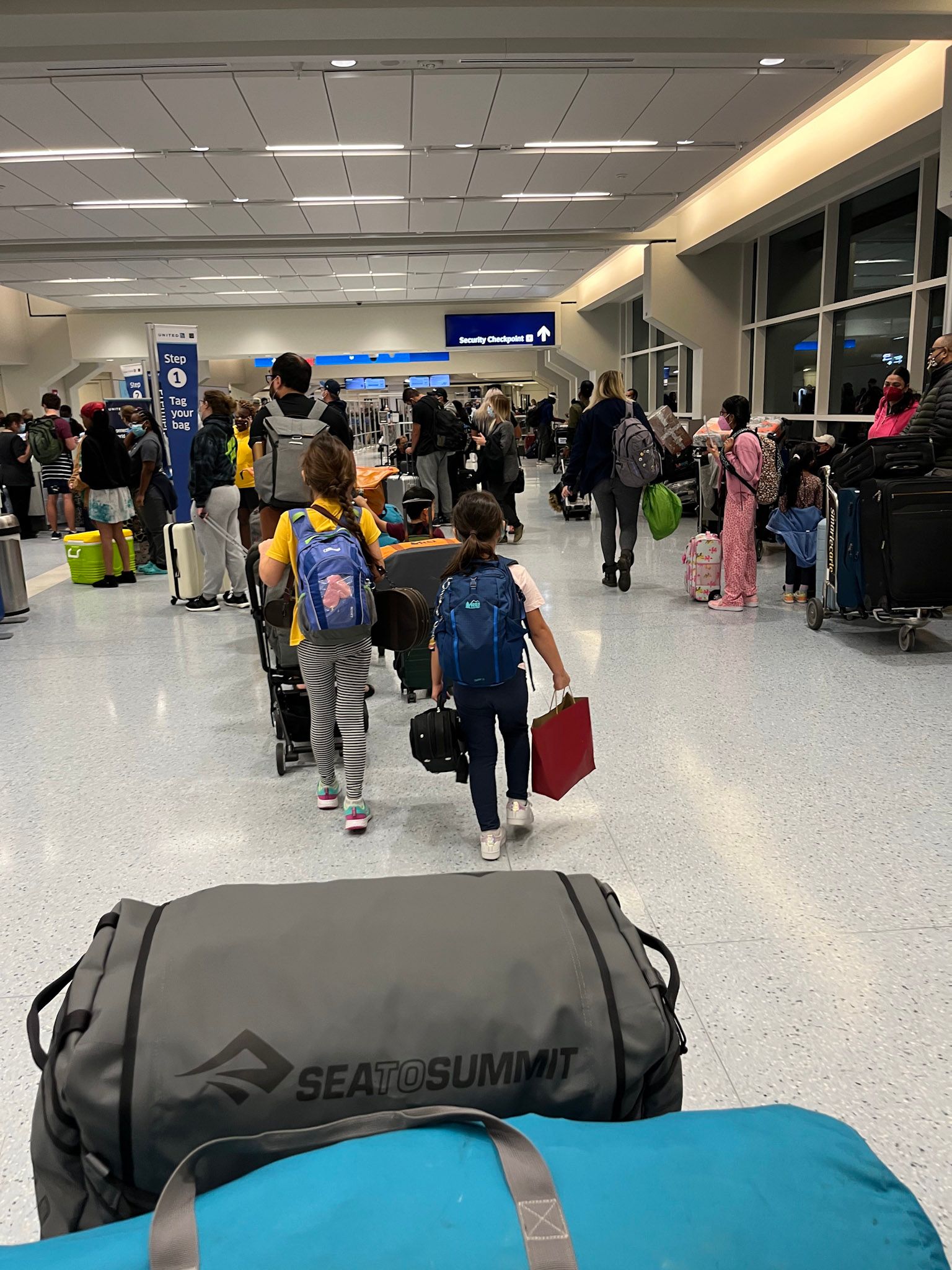 So in those three weeks, we packed up the whole house, mostly into boxes to go to H's parents but also into nine large duffels to carry overseas with us. That might seem like a lot, but I would like to point out that it's less than half the number we brought with us when we moved overseas five years ago, but also we have twice as many children now. So it was really just the bare essentials: clothes for everyone, one bag of favorite toys, several bags of 2022 home school materials, H's work and tech stuff, medical supplies that we would need before we'd have time to source them overseas, games and supplies to get us through quarantine (more on that in the next post). Then we got on a plane and left! There were a lot of COVID related requirements, but thank the Lord, we got through them all without any issues.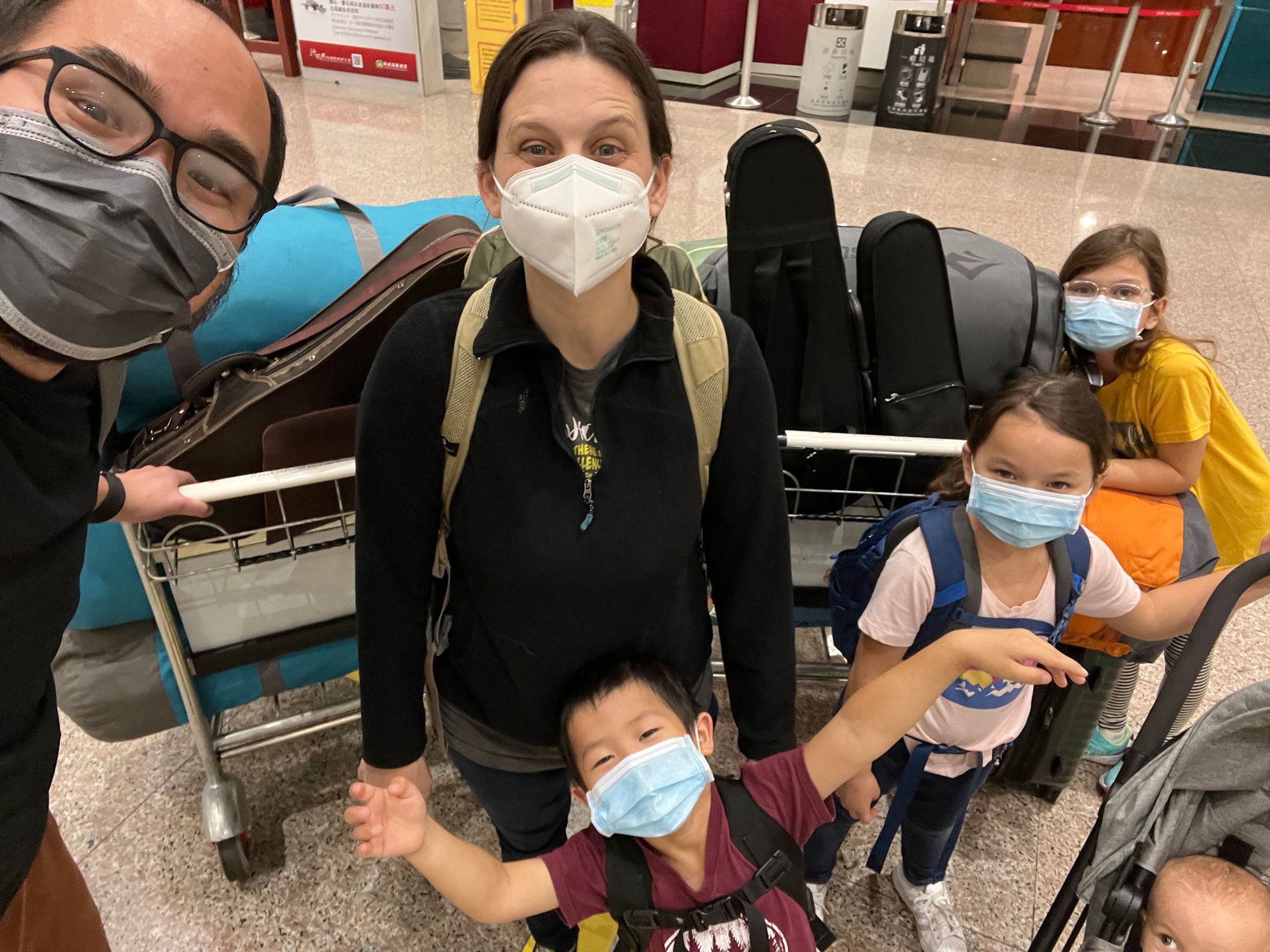 We wore masks in the States, but wearing them for an entire international flight itinerary was a little rough. I mean by the time we were in our hotel and could take them off, it had been more than 30 hours. Although the hotel was the beginning of a strict fourteen day quarantine regimen, we were all very happy to be off the airplane and back in Asia!