We did a pretty good job making it festive! And of course, there were still presents, so the kids hardly had anything to complain about.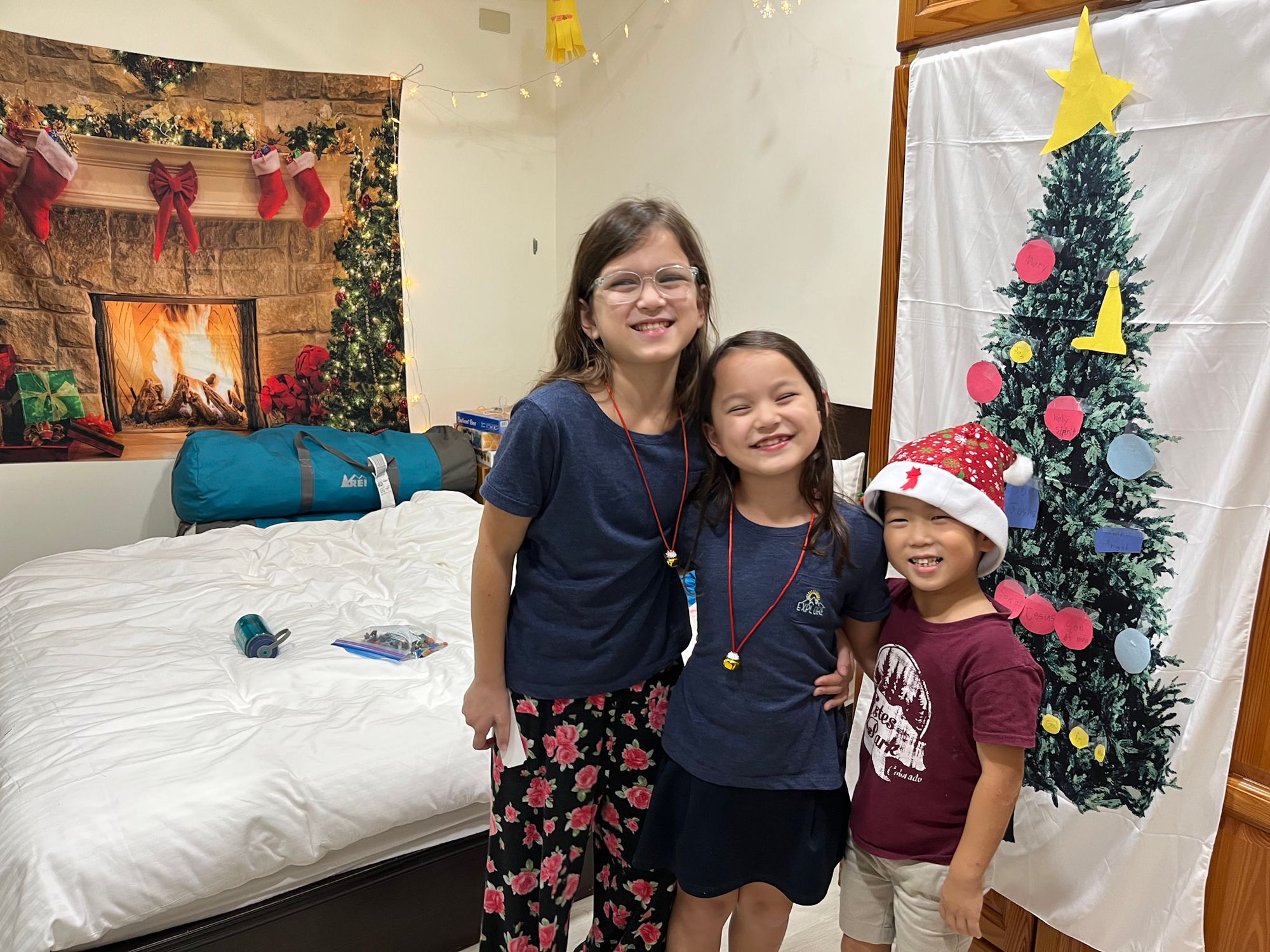 Well, Christmas in quarantine. I certainly never thought I'd do that. M said they were lucky because she doesn't know anyone else who had Christmas in a hotel. That's probably true! I had spent a lot of my precious brain space on figuring out how to make the day feel like Christmas, and I think it all turned out pretty well. We had a friend buy some wall hangings online and get them shipped to our hotel, and we had brought construction paper to make ornaments for our "tree." I also packed candy canes and hot cocoa.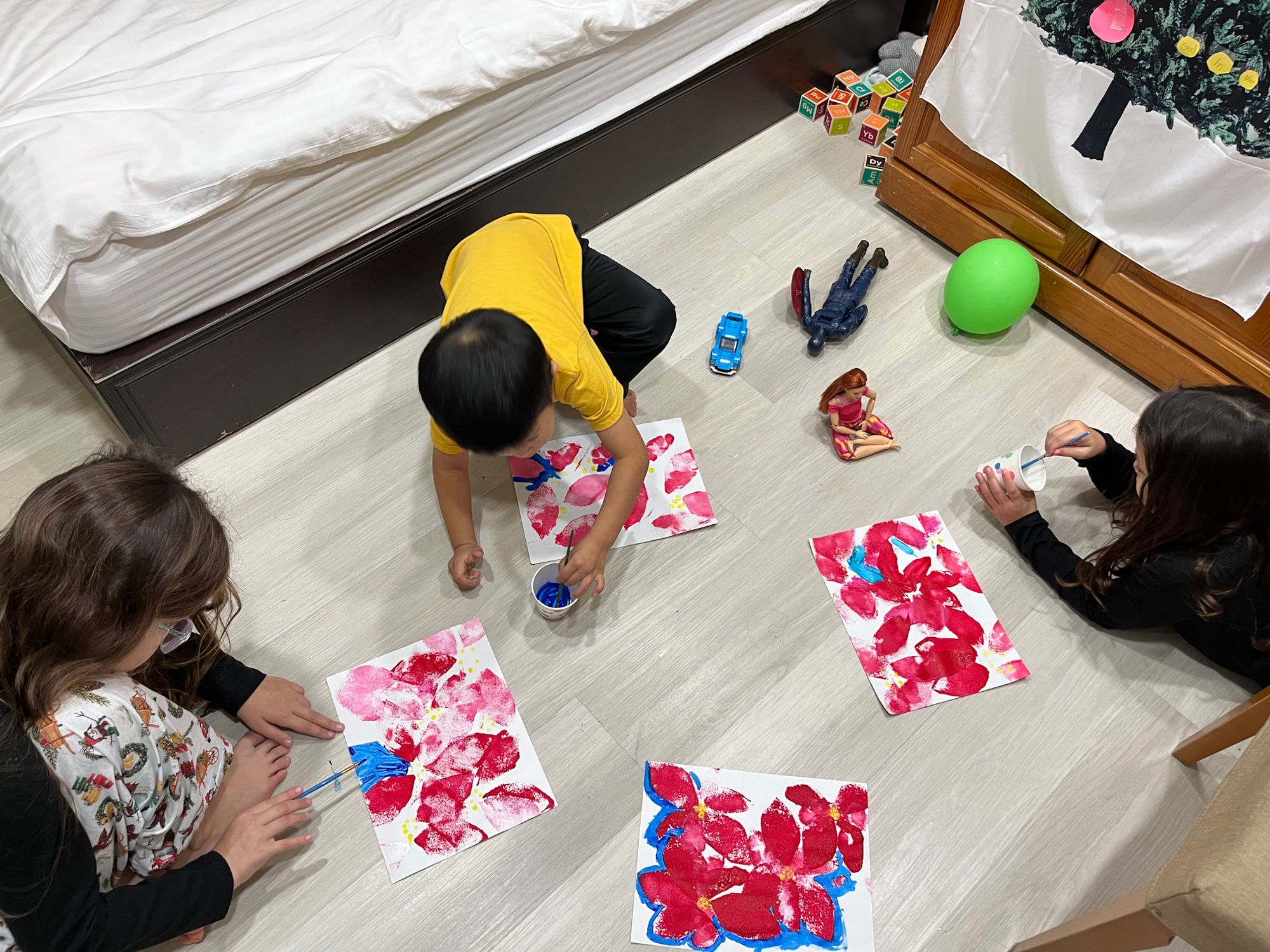 I hadn't planned to sew my annual Christmas pajama pants for the kids, but you know we were all standing in Hobby Lobby a few months before we left and the fabric was right there and it was so cute and everyone promised to help and then what do you know, there I was, sewing pajama pants just a few nights before we moved across the world. I'm not saying that was a good decision. But it did make Christmas day feel more like Christmas day!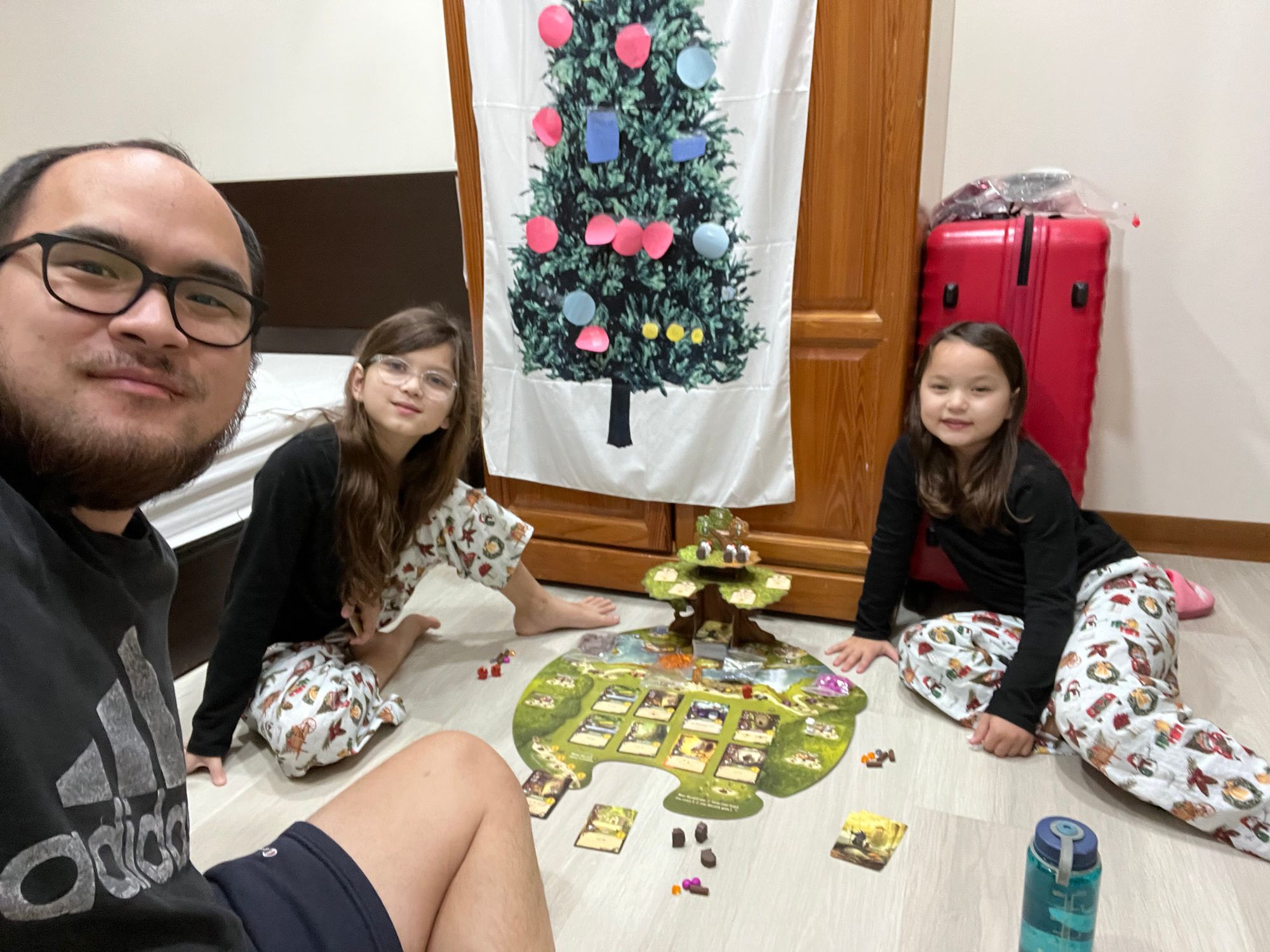 But the main thing for the kids was the presents. I'm pretty sure we brought an entire duffel of presents. So. Many. Presents. I mean, I always feel like there are more presents than there need to be. But I don't think I've ever felt it quite so strongly as when I lugged all those presents across the world in a duffel bag. Sheesh. We started a thing a few years ago where we get each child one book and one toy, and we have really enjoyed that. It's a chance for us to really splurge on some beautiful hardover books that we would usually not think are worth it and the kids seem to really enjoy having those beautiful books. This year the one toy, in general, was very small in size, but that doesn't seem to affect their enjoyment of it! E got a Barbie that you can move the joints on along with a Barbie size violin and she just went crazy over that. G got a Luke Skywalker action figure (how come you could always move action figures' joints?) and M got the board game in the picture. It wasn't too bad! They also really enjoyed a GoPro they got from H's parents! We take a lot of videos now.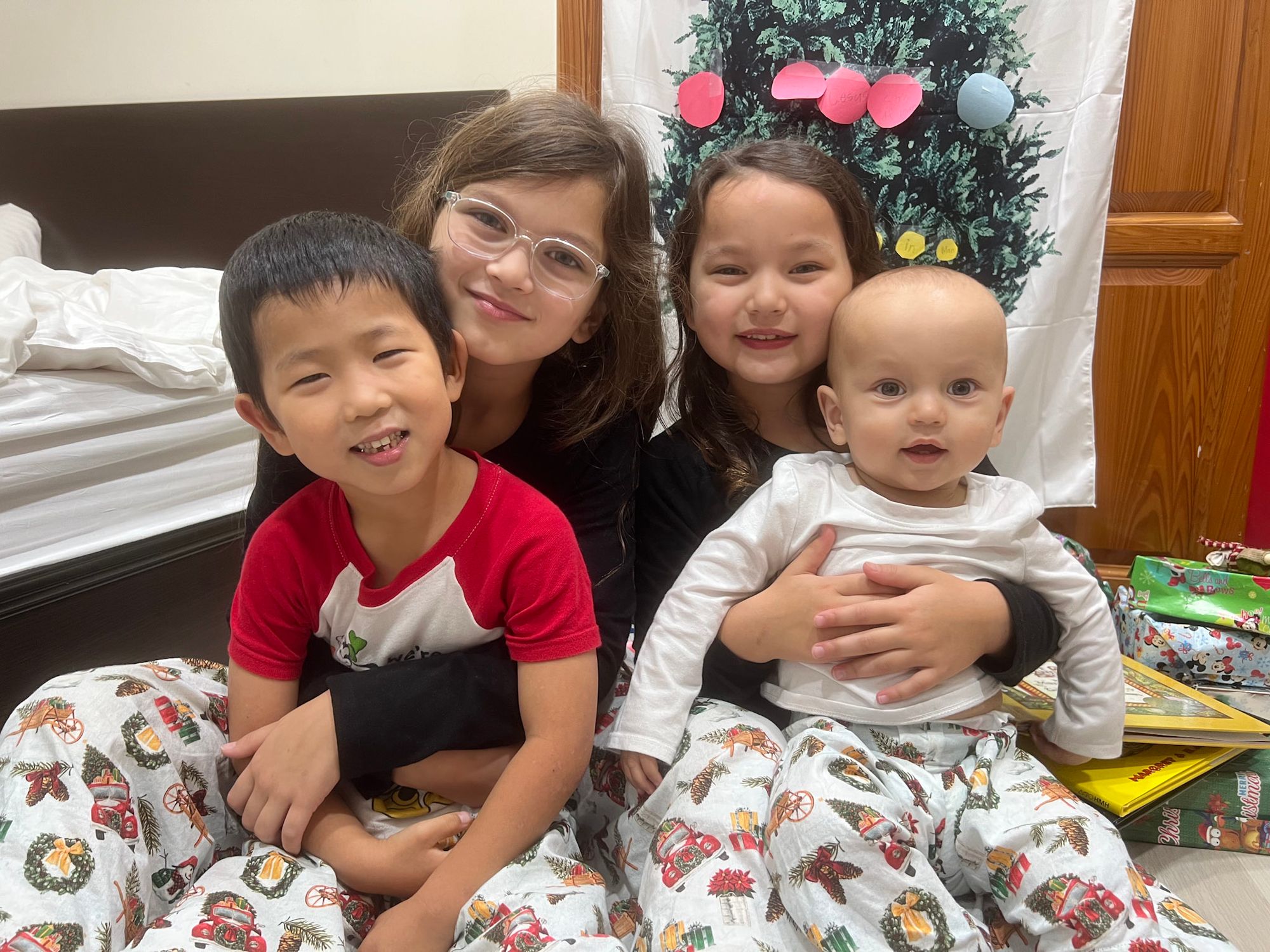 My parents also got them a lot of Kindle books and building blocks for K and a baking pan for M and a Chitty Chitty Bang Bang car for G! (By the way, that's their recent movie obsession. It's pretty good! Although a little creepy. It has a very Roald Dahl feeling, so if your kids are into Roald Dahl, I recommend it! Although preview it if you usually do that of course.) Plus there was a whole load of tiny Lego kits and Polly Pockets for everyone. We were even able to order cinnamon rolls on Uber Eats from a fancy coffee place (we obviously also got coffee) and everyone wore their Christmas pajama pants. Of course, you can read the Christmas story anywhere. It would've still been Christmas without the pajama pants and the presents and the cinnamon rolls, but it was really special to still have them, even in a quarantine hotel!