After two years of full-time home school in two languages, I am happy to say that we are back in "regular" school!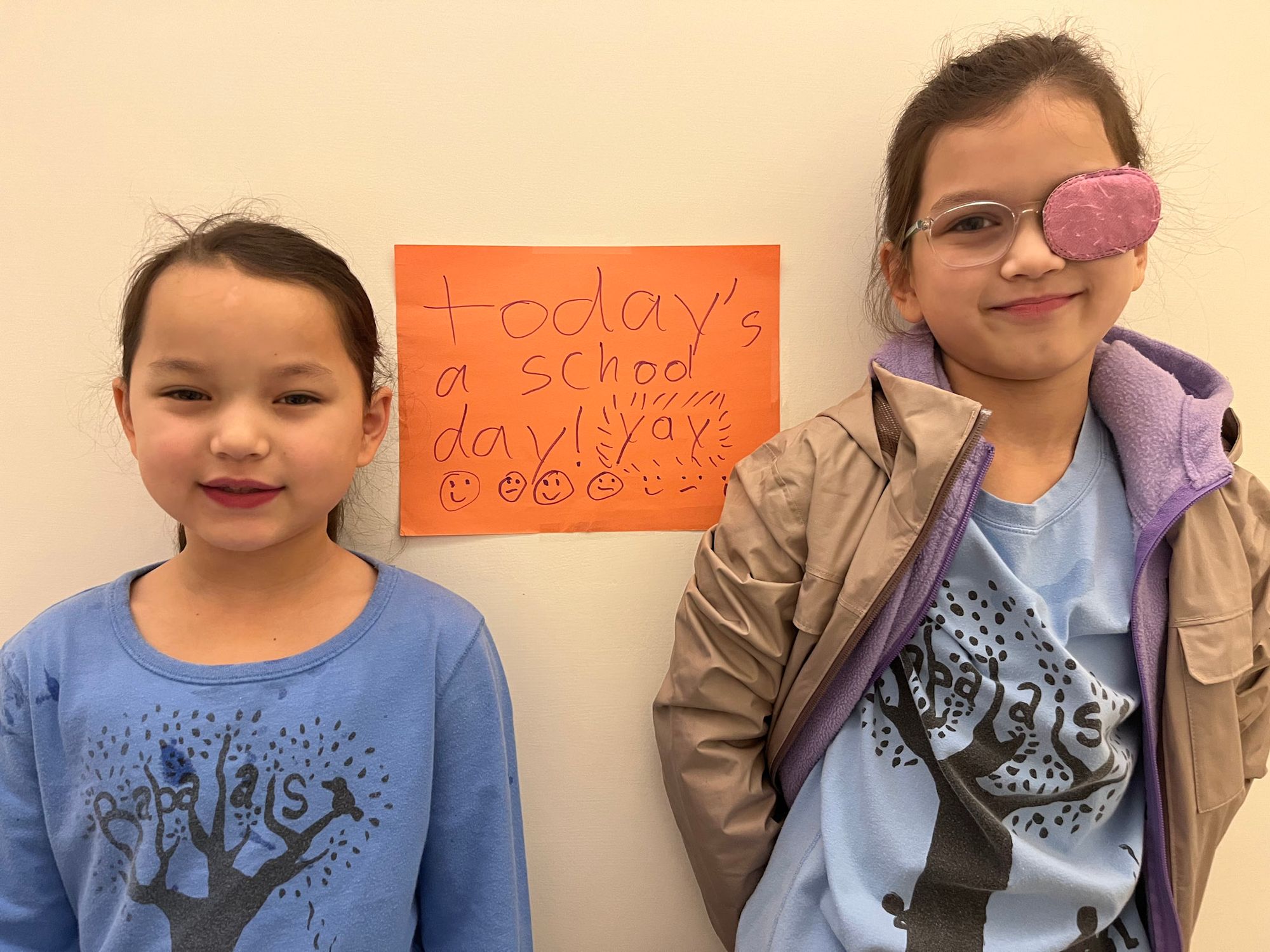 Don't get me wrong, I love spending time with my kids. But spending time with them as their teacher and having to manage two nearly complete curriculums, that is a different thing. It was hard when we were going through it, and it's still hard when I look back on it. We made it, but really only barely. I mean, a major reason (THE major reason?) we came here is because H and I had both come to the realization that we were either moving back overseas or we were letting go of the second language. I just couldn't do it anymore. Not only was the content over my head, but it's extremely difficult to convince a kid to learn a language that no one around them is speaking. And who can blame them? After two years of convincing, I was done. I was just done.
And what do you know?! On literally the first day of school, M writes in a self-improvement activity that she wants to write more neatly. ONE DAY OF PUBLIC SCHOOL ACCOMPLISHED WHAT TWO YEARS OF ME YELLING ABOUT HER HANDWRITING COULDN'T ACCOMPLISH. And that, my friends, is peer pressure at its best. Suddenly it's not just your mom saying, "Are you sure you want to write like a kindergartener when you're in third grade?" It's that everyone around you writes like a third grader and you don't. Praise God, we've made it.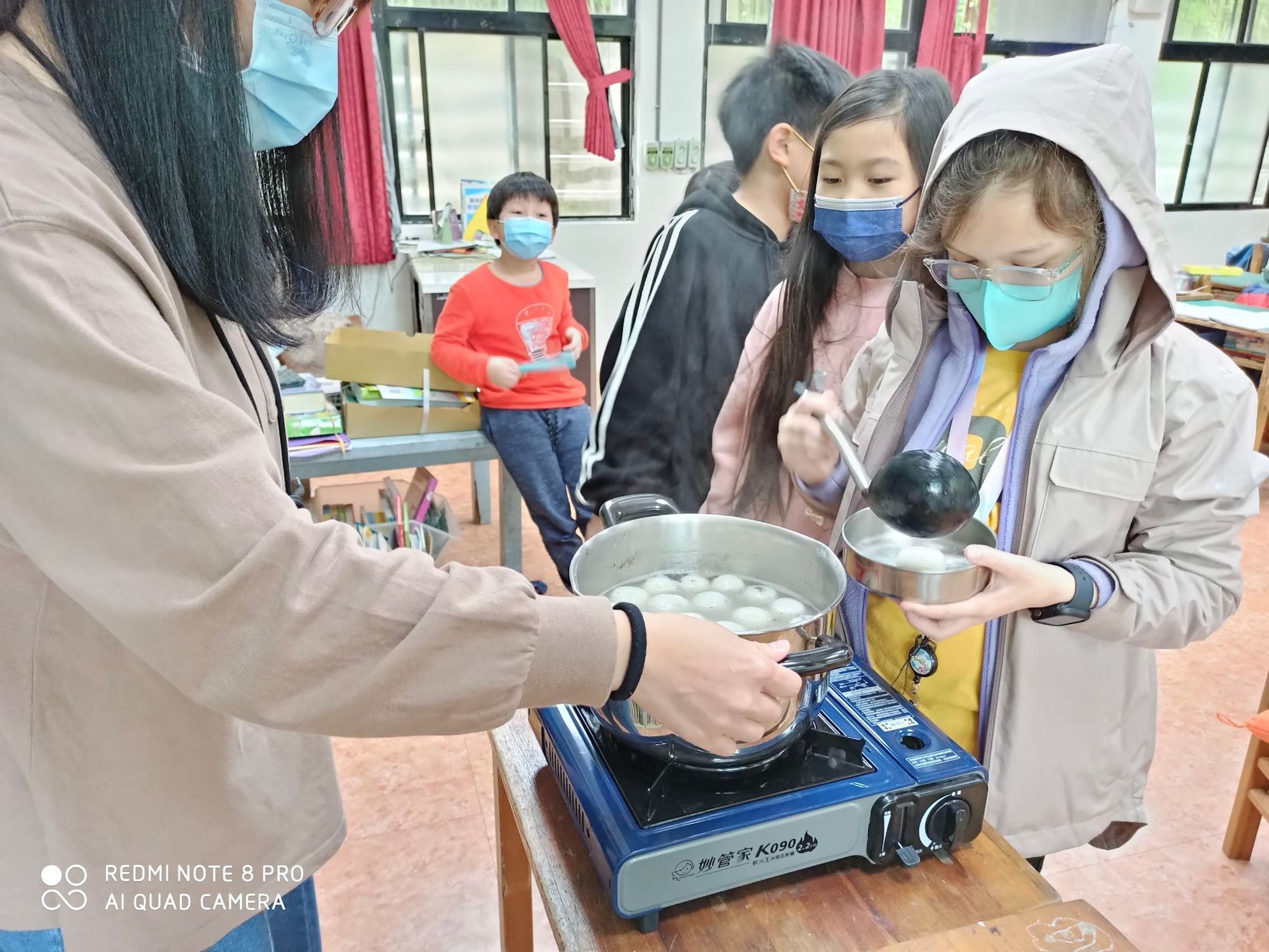 Anyway, was that a rant? Let's move on to the point here. Two months after moving here, nearly to the day, the girls started public school. I had done tons of research when we were looking for houses, calling around schools and asking questions on Facebook groups trying to figure out what would work best for us. I had basically decided to just send the kids to whatever closest elementary school the house was zoned to when I thought I would just take a look at a "mountain school" that had come highly recommended by some other expats but that was, predictably, a bit out of the way. Wow. It took me about thirty seconds to decide after I got out of the taxi. What a place! It was like being in the middle of a rainforest mountain hike when suddenly you find yourself at a school. The air was so fresh and sweet and the view was just stunning. A short chat with the registrar about the strengths and weaknesses of the school sealed the deal even further: fewer students means more field trips and activities, less testing and homework means they're "not as prepared for high school," three or four foreign kids per grade level, cheap after school tutoring on half days for kids who need help with homework. What a place!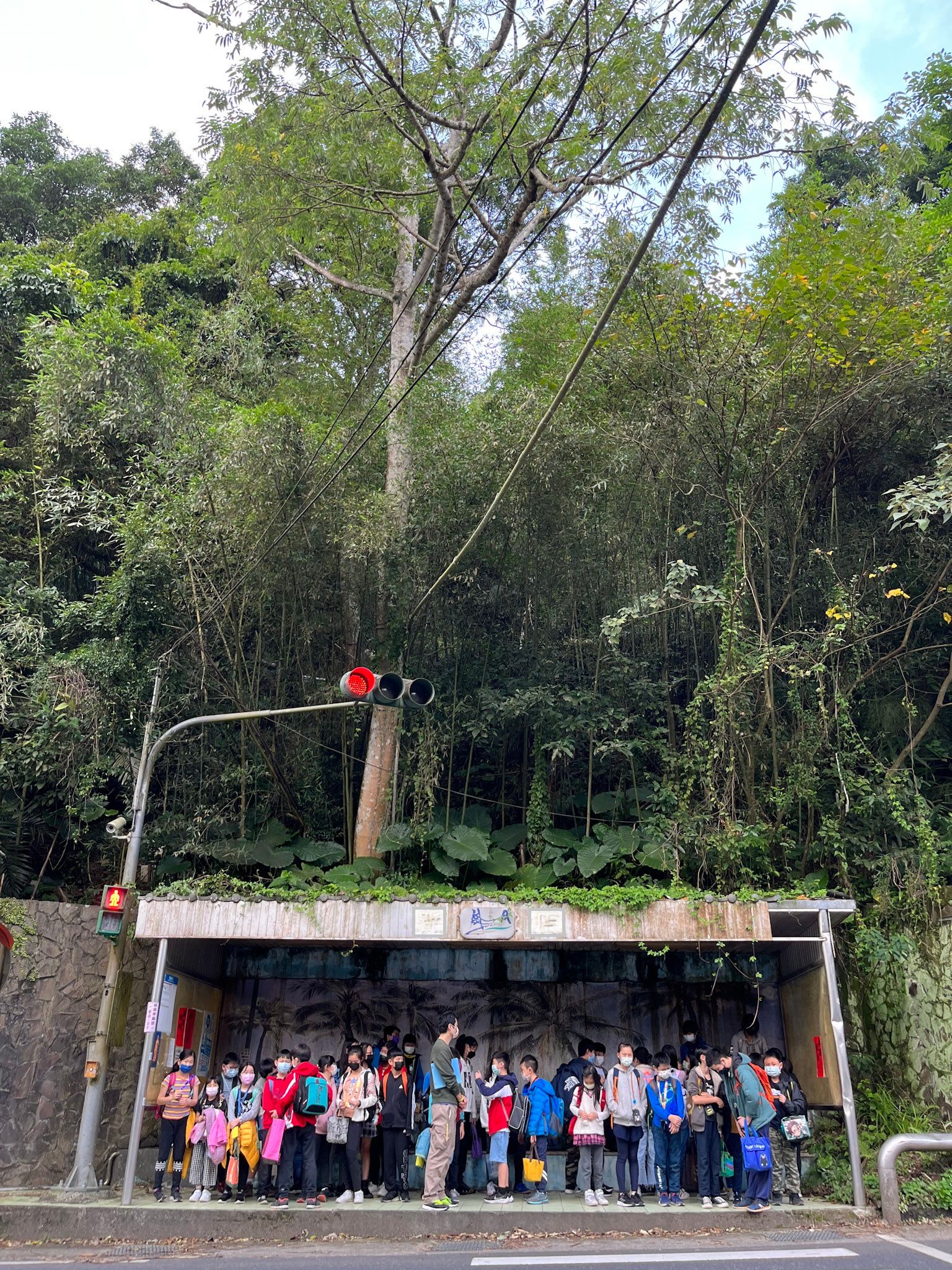 The girls, who had been watching the after-school soccer club while I talked with the registrar, were just as convinced. Of course we needed to think and pray about it and I needed to talk to H and make sure I wasn't just hypnotized by the scenery, but needless to say, it didn't take long. We took a house near the bus line for the school (conveniently, it was also the best value for the money in terms of square footage). After the girls' residency documents were done, I brought them to the school to officially register. M also had to take a language assessment, and despite the tears and very extended time it took her to finish, the registrar was so surprised at how good her language was that she called over another teacher and made them listen to M read aloud. (Why, yes, I did teach her myself, thank you very much.)
So, they started school. E was very excited going in, and M was very nervous. But after the first day, their emotions had totally switched! E was frustrated because she hadn't understood "a single word" and M couldn't believe how fun school here was! E went on to tell us many of the words her teacher had said, so there was some exaggeration there. (I wonder where she gets that...) But so far, everything has turned out to be really, really amazing. E has pretty much caught up academically with language and M has struggled more but is still able to pass all her tests, despite the drastically different writing system used here. Every now and then, one of them will say that they miss home school, but overall we are all really happy! At the end of each day, it's not so much that I'm completely defeated and the kids are full of energy like it was with full-time home school, but we're all about the same level of tired. I admit, I might be the happiest one about this school, but the girls have really, really enjoyed having peers again and it's very confidence-building for them to have their teachers affirm their skills. Not to mention, the registrar wasn't joking about there being a lot of activities! So, we're all really glad to be in this spot right now!