One of the new things we started with home school last year is "handicrafts," basically any kind of skill done with your hands. A couple months ago our theme was baking bread!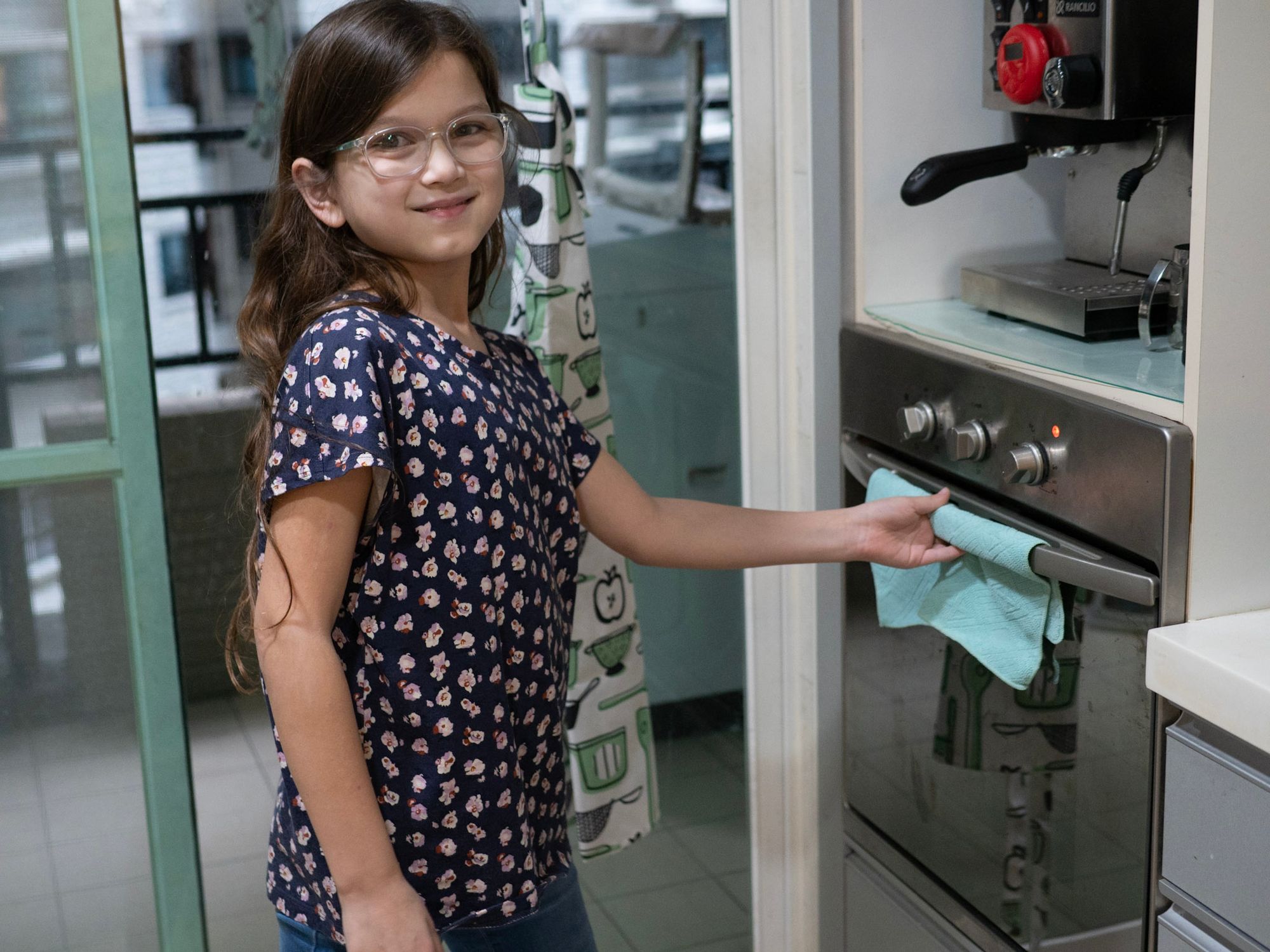 Well, it's been a little hit or miss with the handicrafts, what with the moving across the world and starting at new schools and all. But we did manage to get enough bread making in for us to really feel like we accomplished something that month!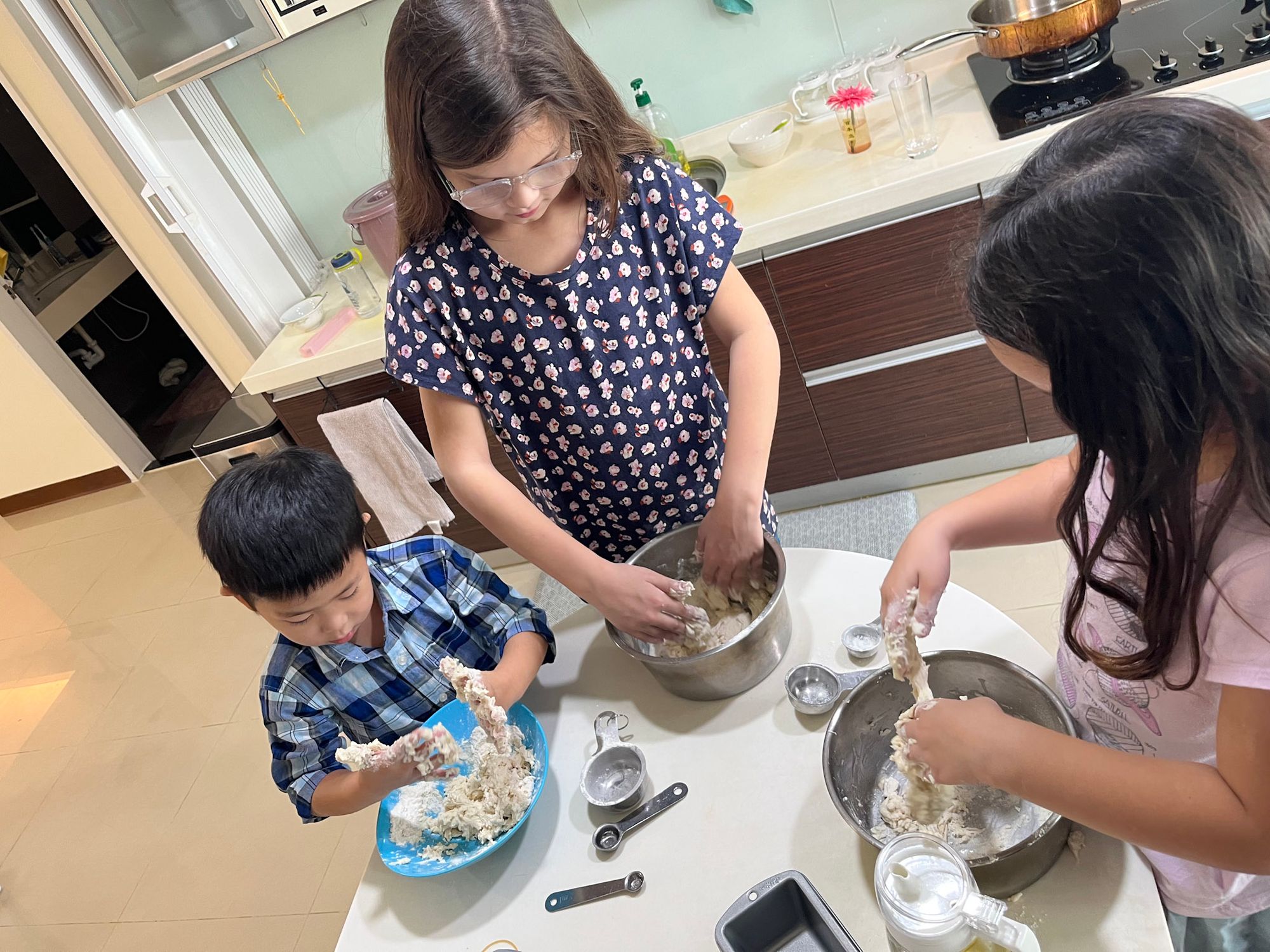 After getting those mini loaf pans shipped from Amazon in the US, I found a simple looking recipe for mini loaves and the kids got on it. I purposely tried to let them do as much as they could on their own, so there was a lot of adding and fractions! I hadn't really seen that coming, my main goal with not helping them was for them to be able to remember the process, but it sure was a great side benefit! One of them was always being like, "I need two of these scoops of sugar, right?" and then another one being like, "No no! It's on of the 5ml and one of the 15ml! To make 20!" or something like that. It was awesome.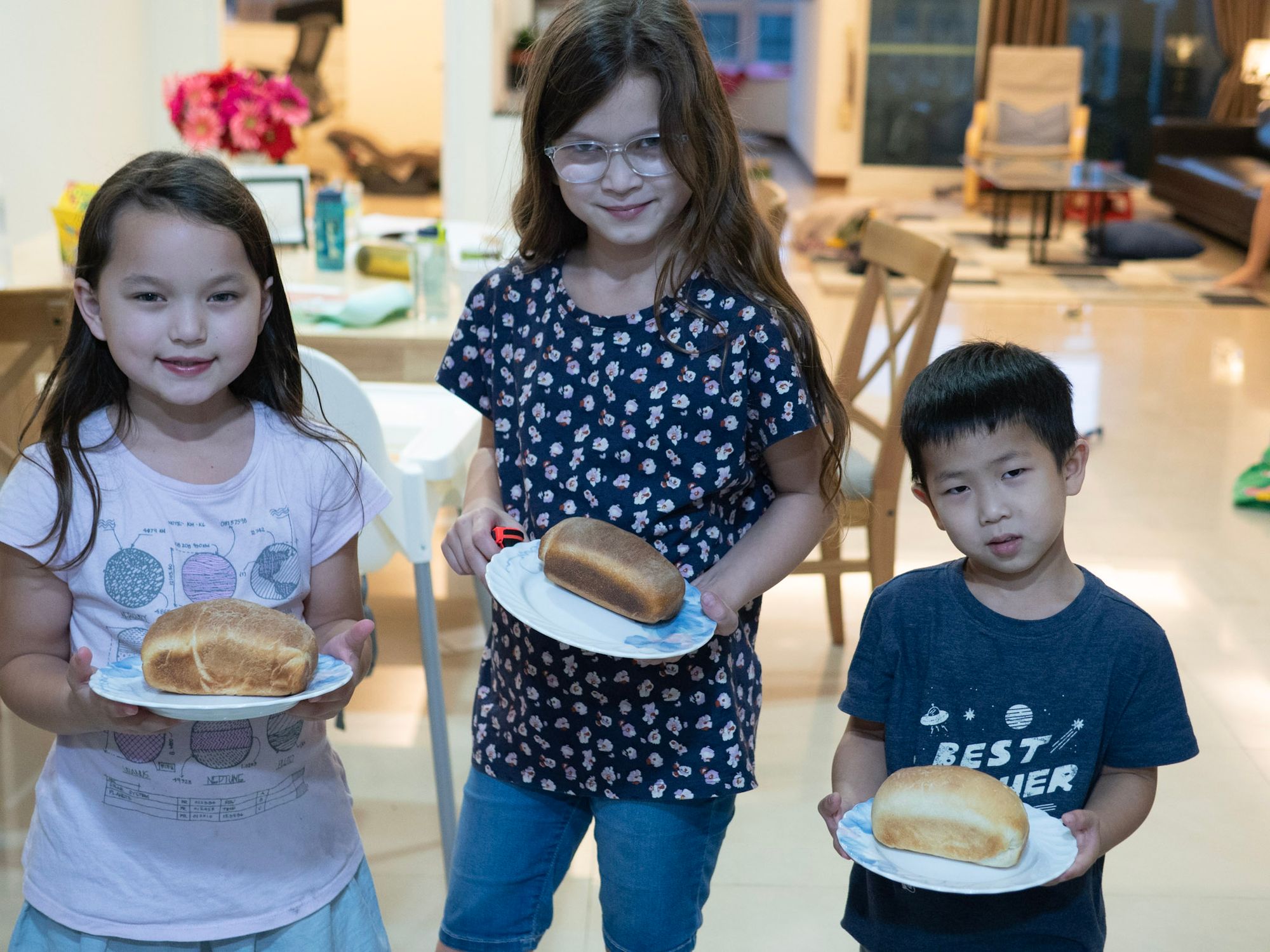 They spent very different amount of times kneading and also only one of them used warm water to dissolve the yeast in (can you guess who?) and then we had the bake time wrong because we have a convection oven here, so all of their loaves came out a lot more different than you'd expect from the same recipe! But even so, they were SO PROUD when they ate the tiny slices for breakfast the next morning. It was a great learning experience for them too. By the second time we made them, all three loaves looked and tasted much nicer! We're due for another month of bread making soon, so we'll see how much of it they remember!
(It was G that used warm water to dissolve the yeast... because I was helping him more than I was helping the girls and they were more interested in cutting corners!)