We managed to feel very Easter-y despite having just moved in!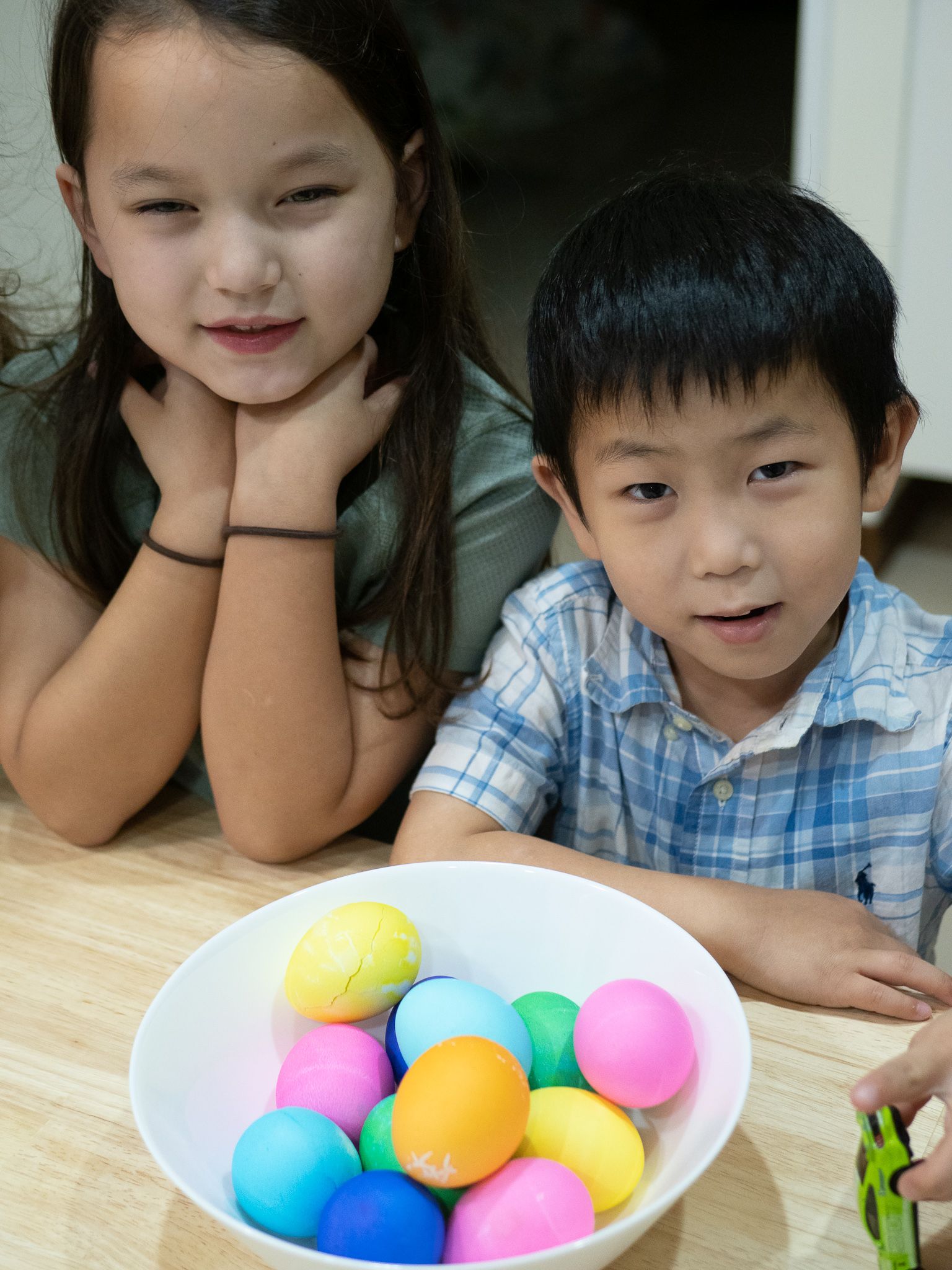 Even though we'd only been moved in for a few months, I managed to scavenge some Easter baskets off a friend who didn't want them anymore and some decorations from someone on Facebook. Eggs are easy to buy, thankfully! We didn't have a big fancy lunch or anything, but it was good enough for me to not feel like we were missing the holiday.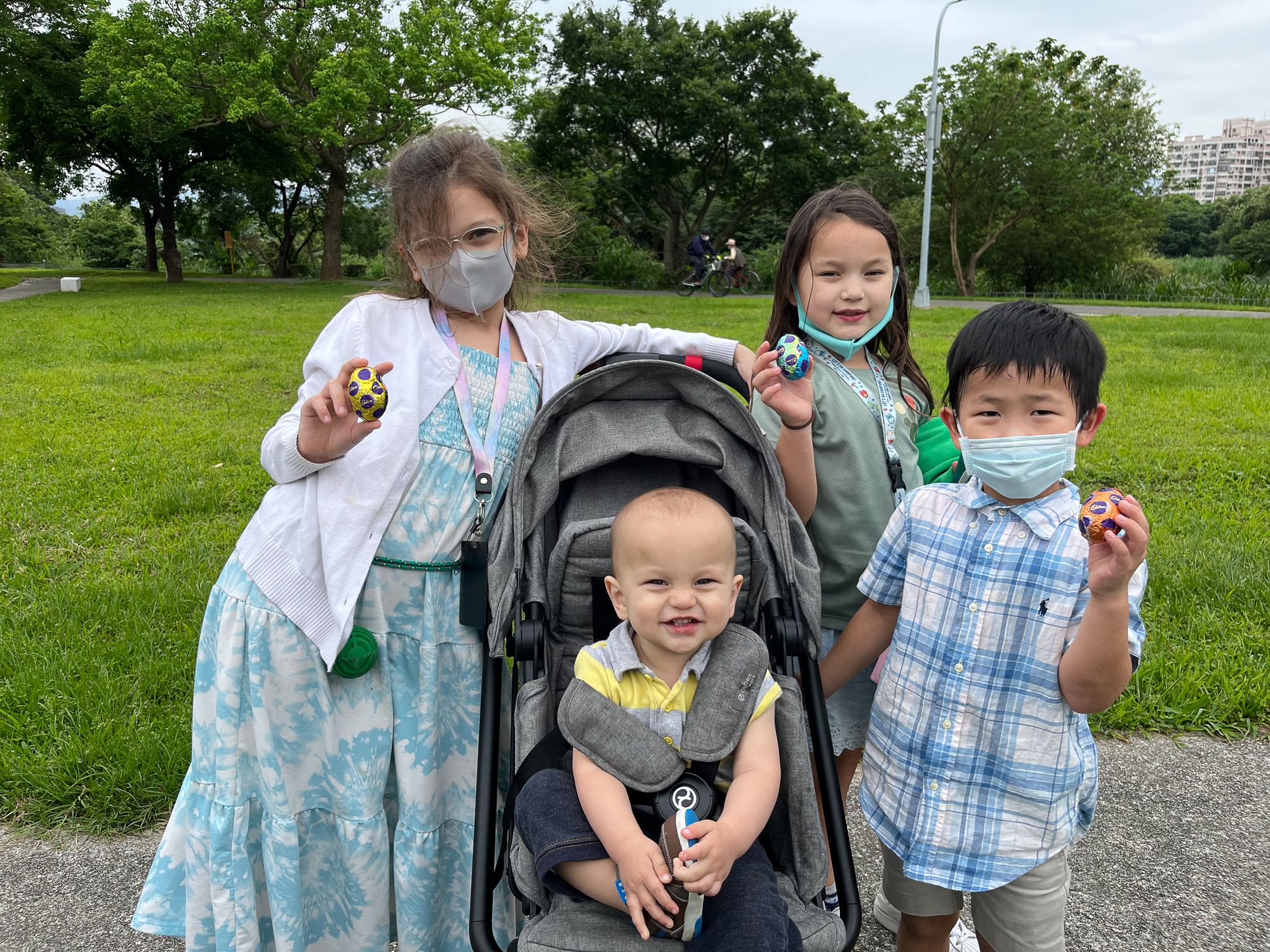 Apparently Ikea carries a few Easter candies, so I made a special trip just to get those, and I also bought some random candy and salty snacks from a shop that had pastel colored packaging. You've got to be creative! In the end, the Easter baskets weren't half bad. But definitely the kids had the most fun with the egg hunt at church. We only barely knew the other families by then, but it's hard to not get excited about running around in a park looking for real chocolate!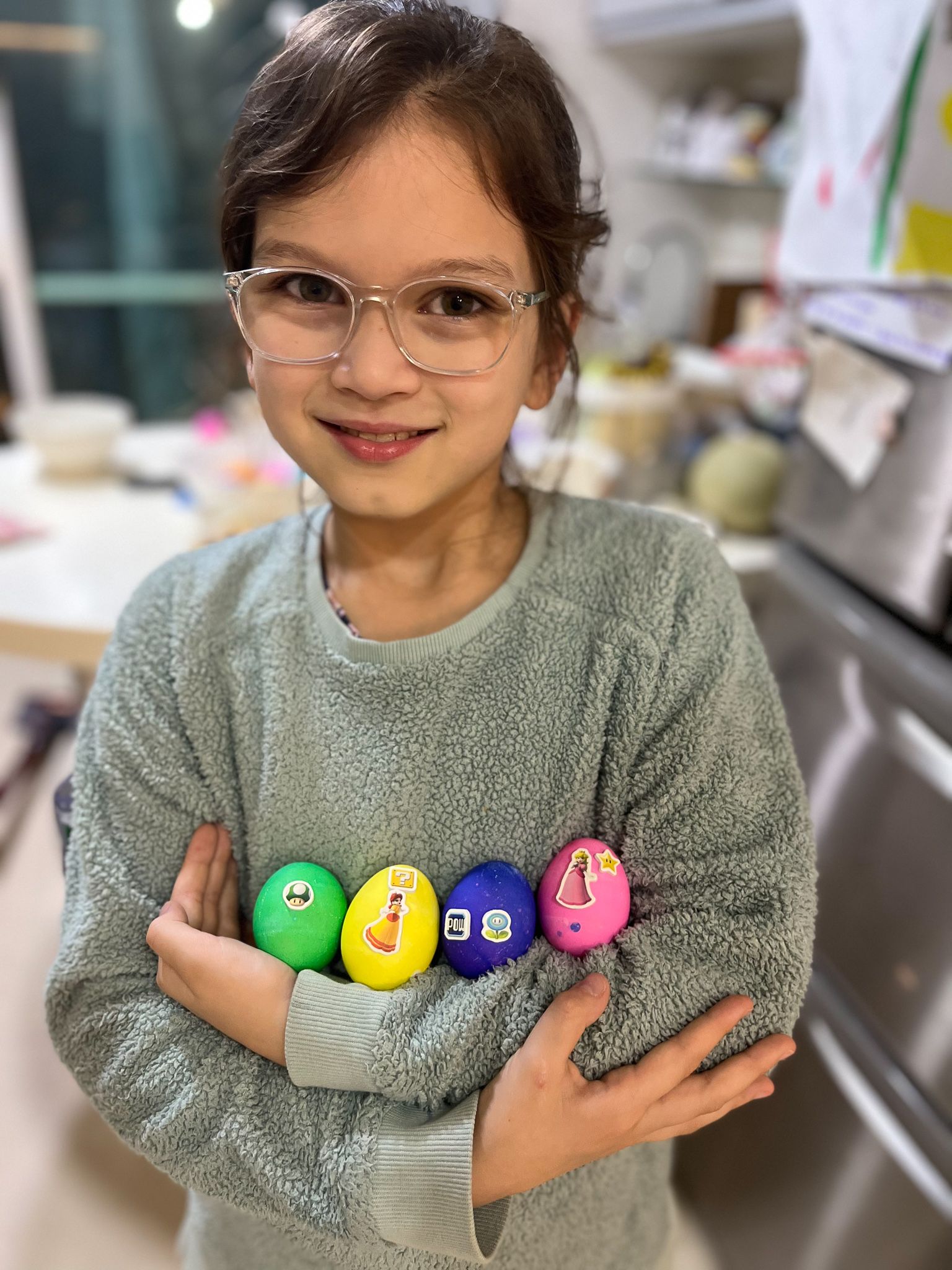 We had to rush out to go to violin lessons, because it was only our second lesson with the new teacher and we didn't want to cancel so early on. Next year I think we'd definitely ask to have Easter off if it came up! But either way, I think it was a pretty good first big holiday in the new place!