At one point, H and I decided that we needed to have more fun. So we started out by going to the museum all together one Sunday afternoon!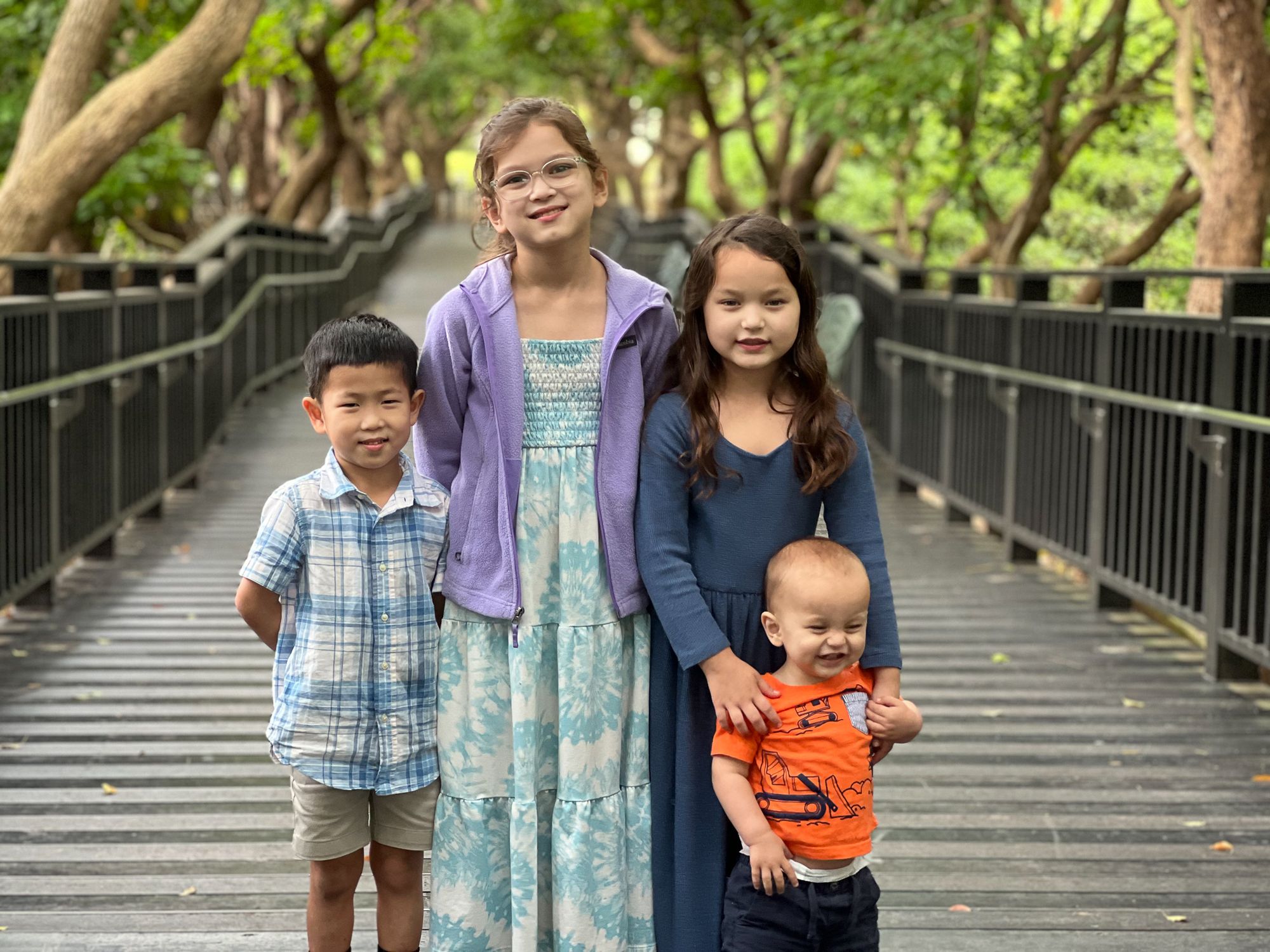 We were tired of just settling and surviving and decided it was time to get out and see some places! We started out with the most famous museum here, because as I realized about a year ago, musuems with kids are best taken in small doses. So, we picked up fried chicken at a little shop after church and sat in the park outside the museum to eat first.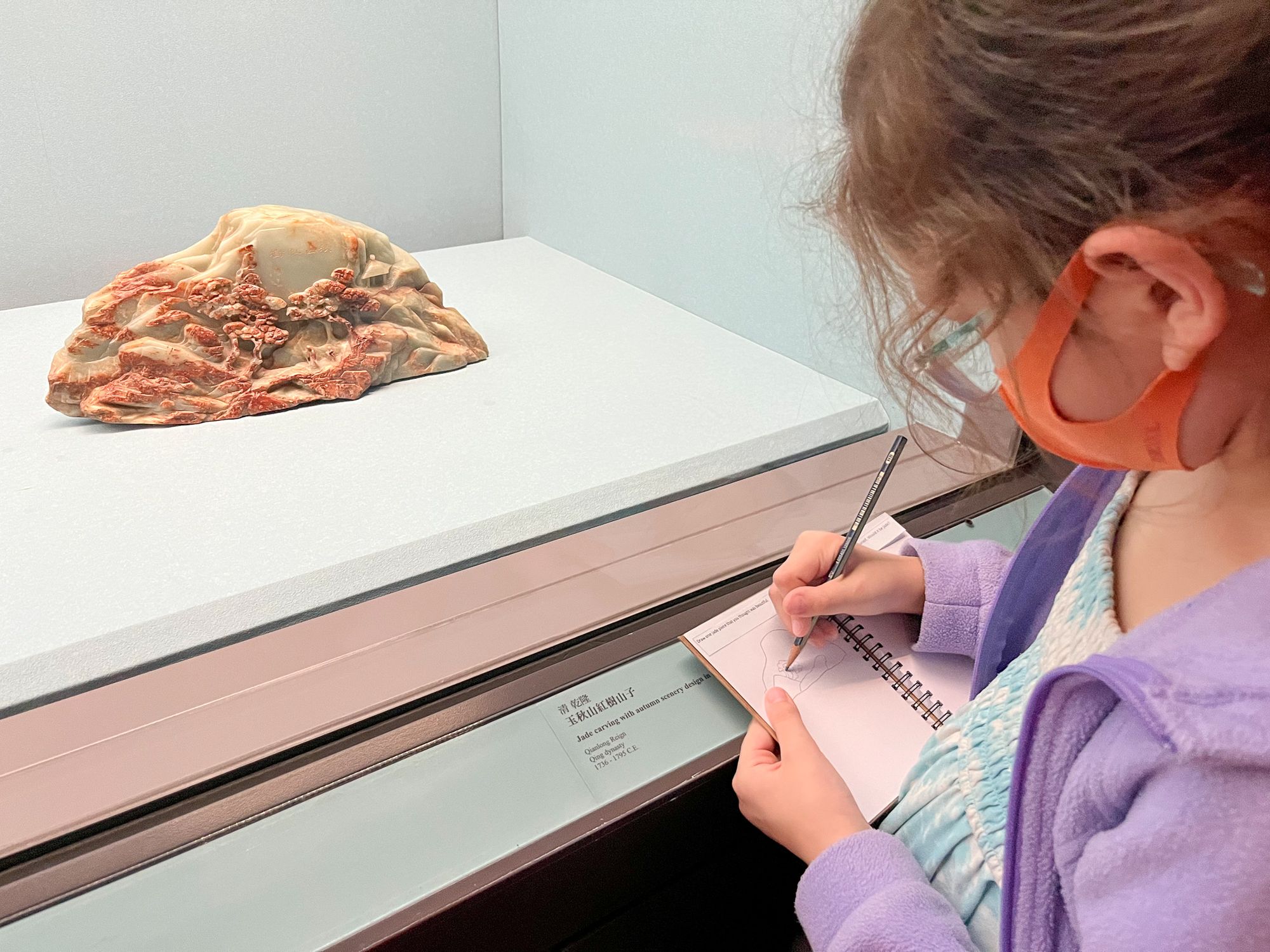 Once we were in, we decided to only look at two sections: the bronze section and the jade section. I bought the kids new little sketch books to be their "museum books" and gave them a few simple questions to find the answers to in the collection. One of my questions was asking which type of piece was generally older between bronze and jade, and you know I think I subconsciously expected it to be bronze. Bronze seems so old. You know, the bronze age. But jade seems so fancy and intricate. But anyway that was dumb because it turns out that jade is a stone. And you know, the stone age comes before the bronze age...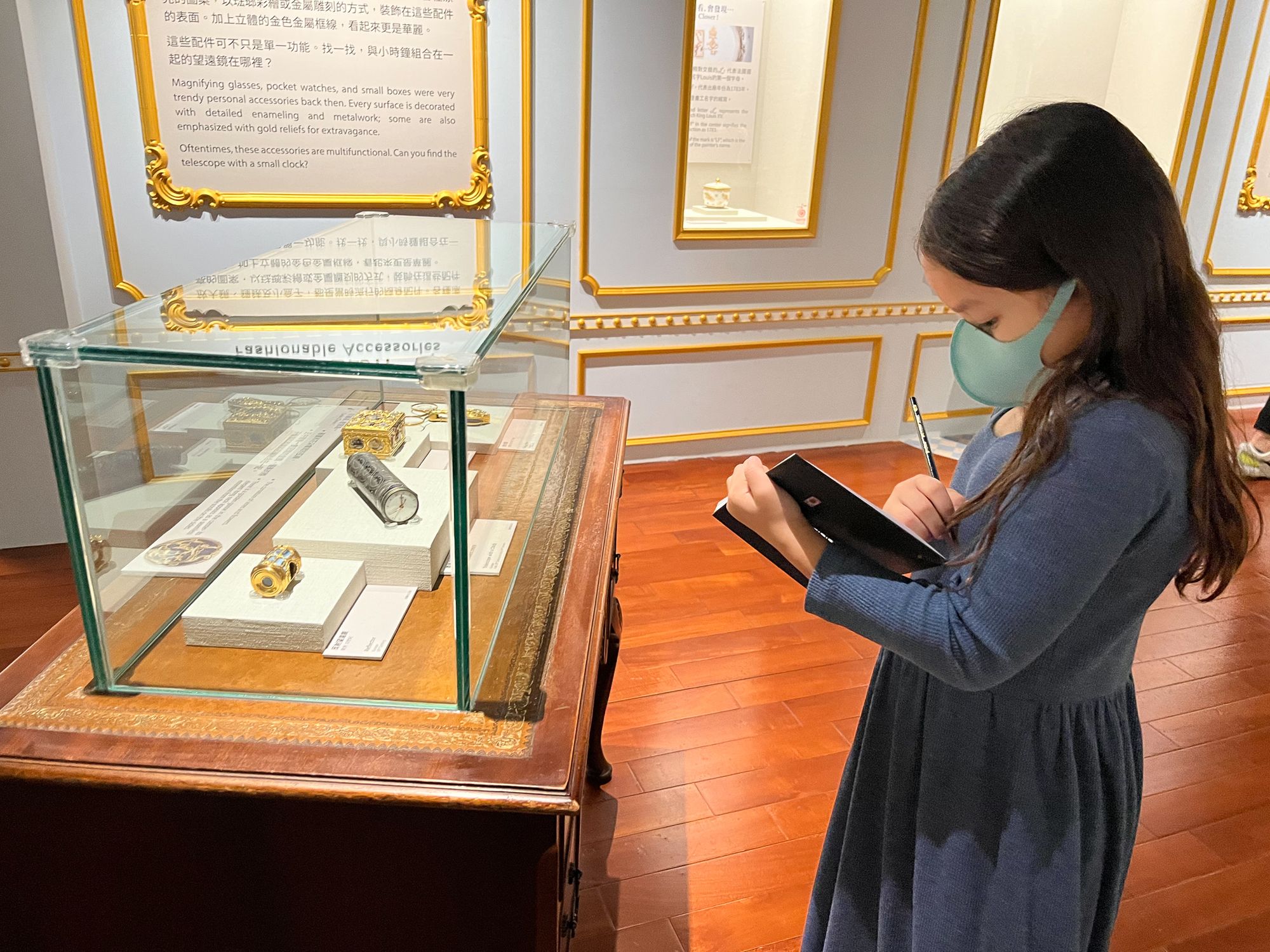 Everyone had a pretty good time! It's so liberating to feel like you don't need to see a whole museum in one go. The girls loved all the fancy jade and G was OBSESSED with all the bronze weapons. I mean, he's still talking about the different weapons he saw that day. Plus it's so cool when they get to see something in real life that they've learned about in their history books, and since M and G are both on ancient history this year, there was a lot for them to make connections with. By the time we started school on Monday, we expected everyone to be exhausted from the fun weekend, but actually they all seemed like they had more energy! I think having fun together as a family ended up being even more refreshing than resting.