Since the kids were still in school while H's parents were here, we couldn't do a big trip with them. But we found a pretty fun hot springs only about an hour away and got to go for the weekend!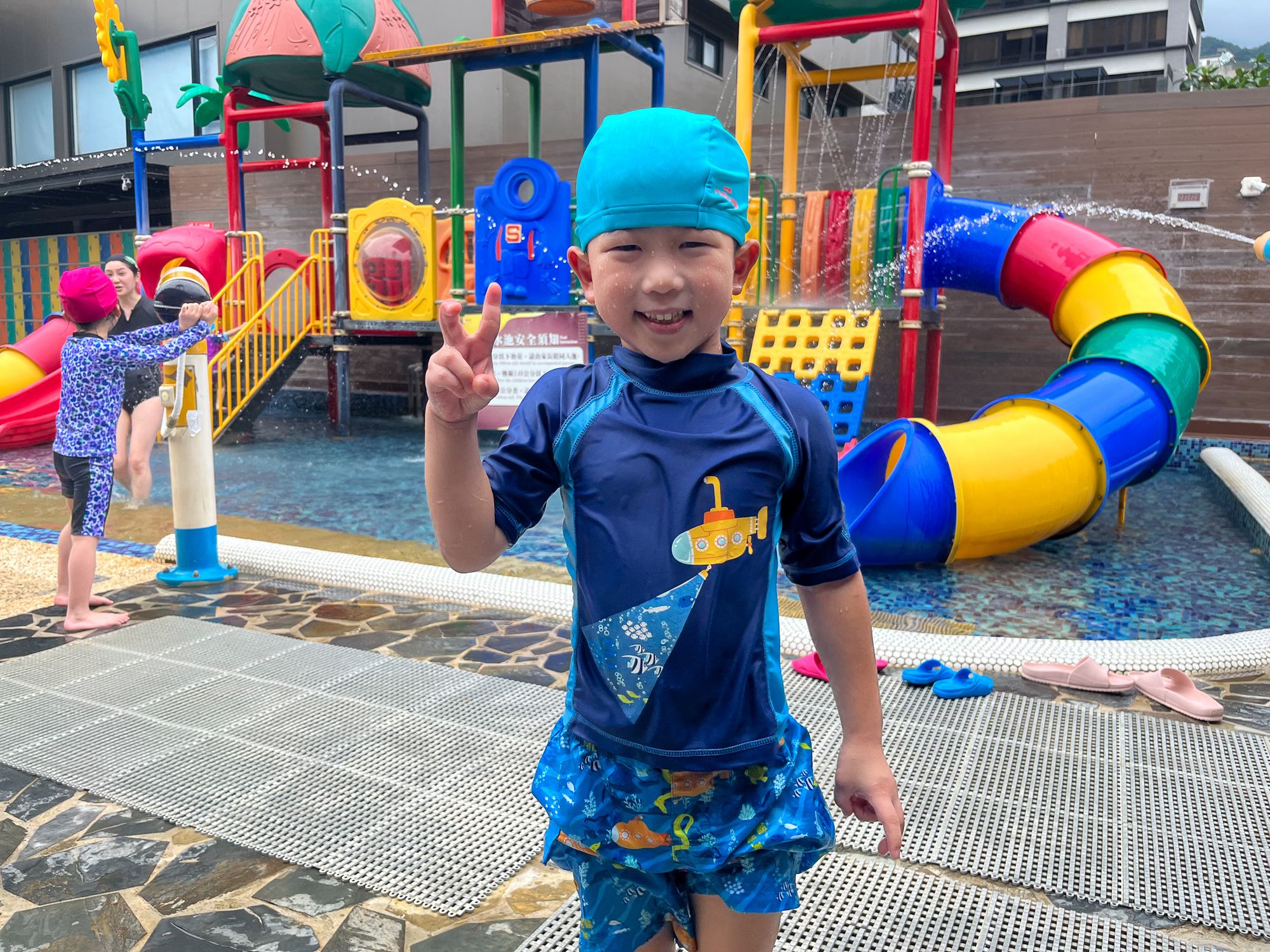 There are actually a lot of "locally famous" places not too far from here where people like to go for weekend trips or day trips, but it was a little difficult to find one that was relaxing enough for grandparents but exciting enough for kids. Well, we did find the perfect place! It's a hot springs not too far away, and they have all these different hot tubs you can sit in and they've all got different stuff added, you know like roses or lavender or different types of vegetables or whatever, and there were even a few that were tea! Supposedly each type is supposed to cure a slightly different ailment. But the great thing about the hotel we found was that they had all these nice hot spring tubs, but they also had a water playground for the kids!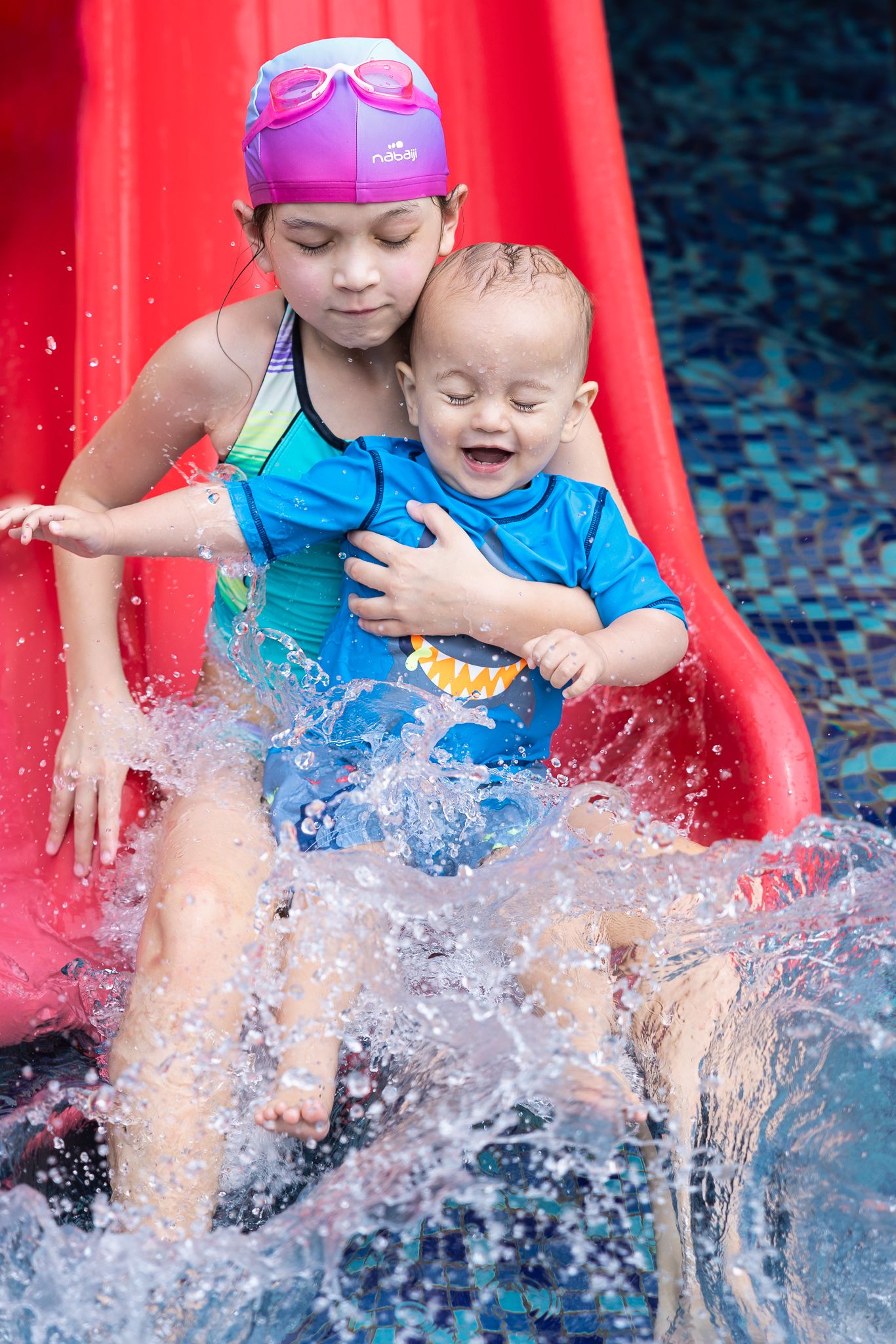 The kids went nuts. The little kid area was a bit on the small side for the girls, although G loved it. But they had this epic slide that kept everyone happy for hours and hours. I mean, it was really a very good slide. It was just a really wide straight slope, you could probably fit six people across it, although that was against the rules. And it wasn't very long, but it was quite steep so you could get some serious speed on the way down. It was really fun, even for H and me! The kids just went down it over and over for days.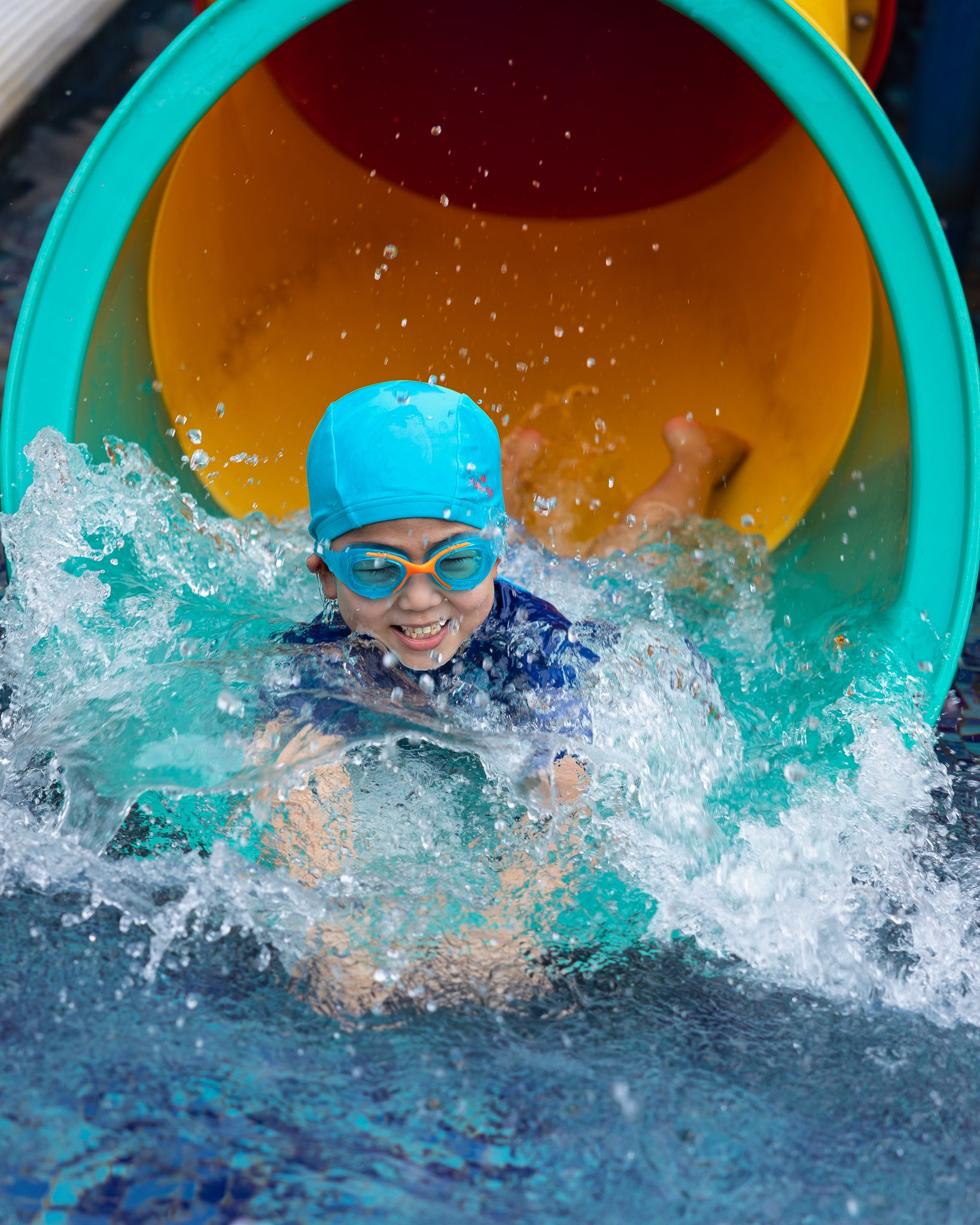 They also had this insane buffet for dinner. I mean, not that we really drink, but it included unlimited beer and wine, so that shows you what kind of buffet we're talking about here. You know we got a discount at the buffet since we were hotel guests and all that, and I'm telling you the kids loved that. Sushi. All you can eat sushi! Plus desserts. And basically any kind of Asian food they could want. Everyone loved that, and K, for some reason, learned to say "Whoa!" right at that time. So every time I handed him a piece of food or put one in his little bowl he would look straight at it with big eyes and go, "Whoa!"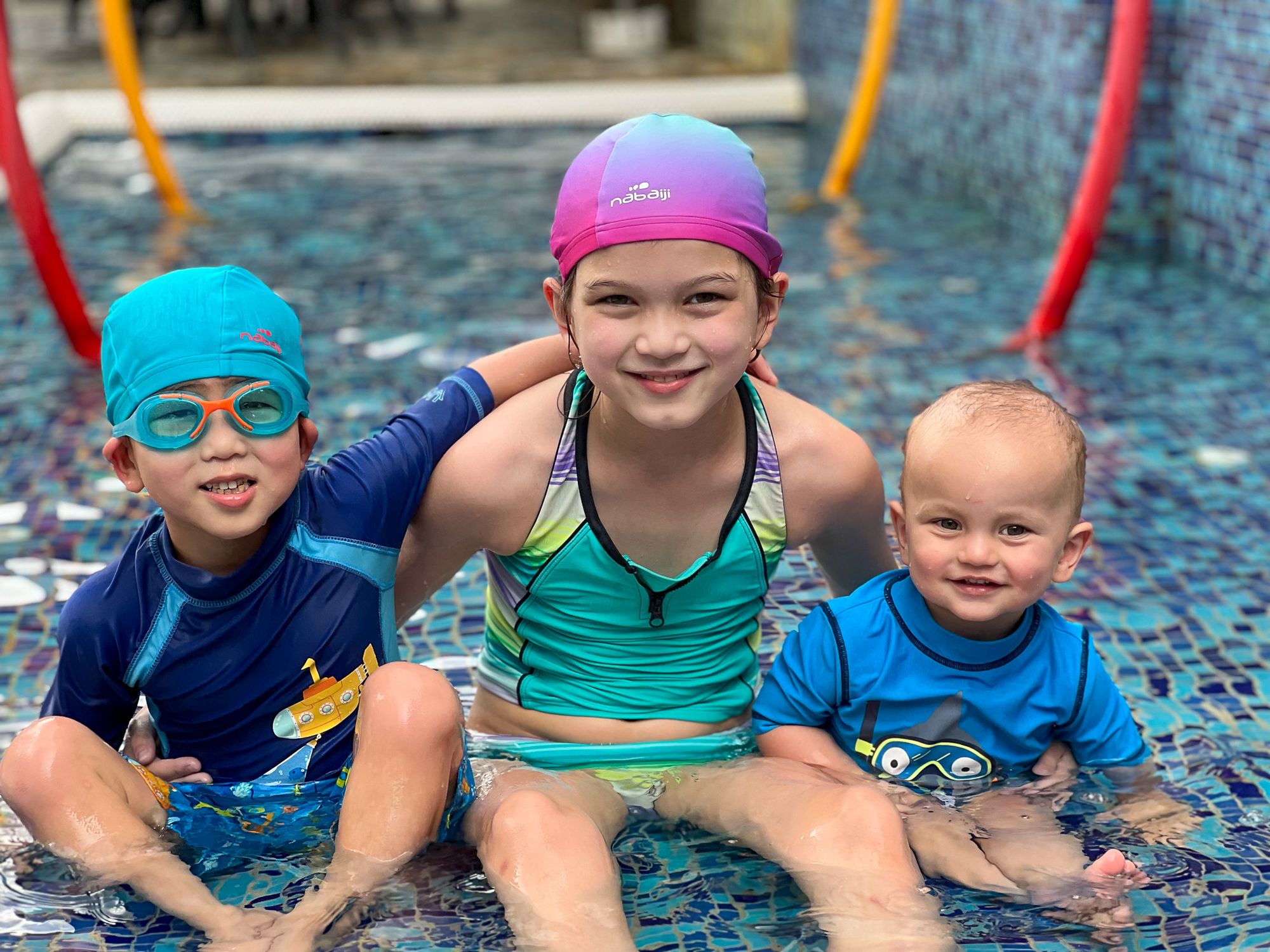 We stayed for two nights and they took one day off of school. It may not have been as awesome as our Thailand vacation from several years ago, but everyone had such a good time that we were really happy we made it happen!