Swimming, swimming, swimming
I'm pretty sure we swam more this summer than the kids ever have in their lives.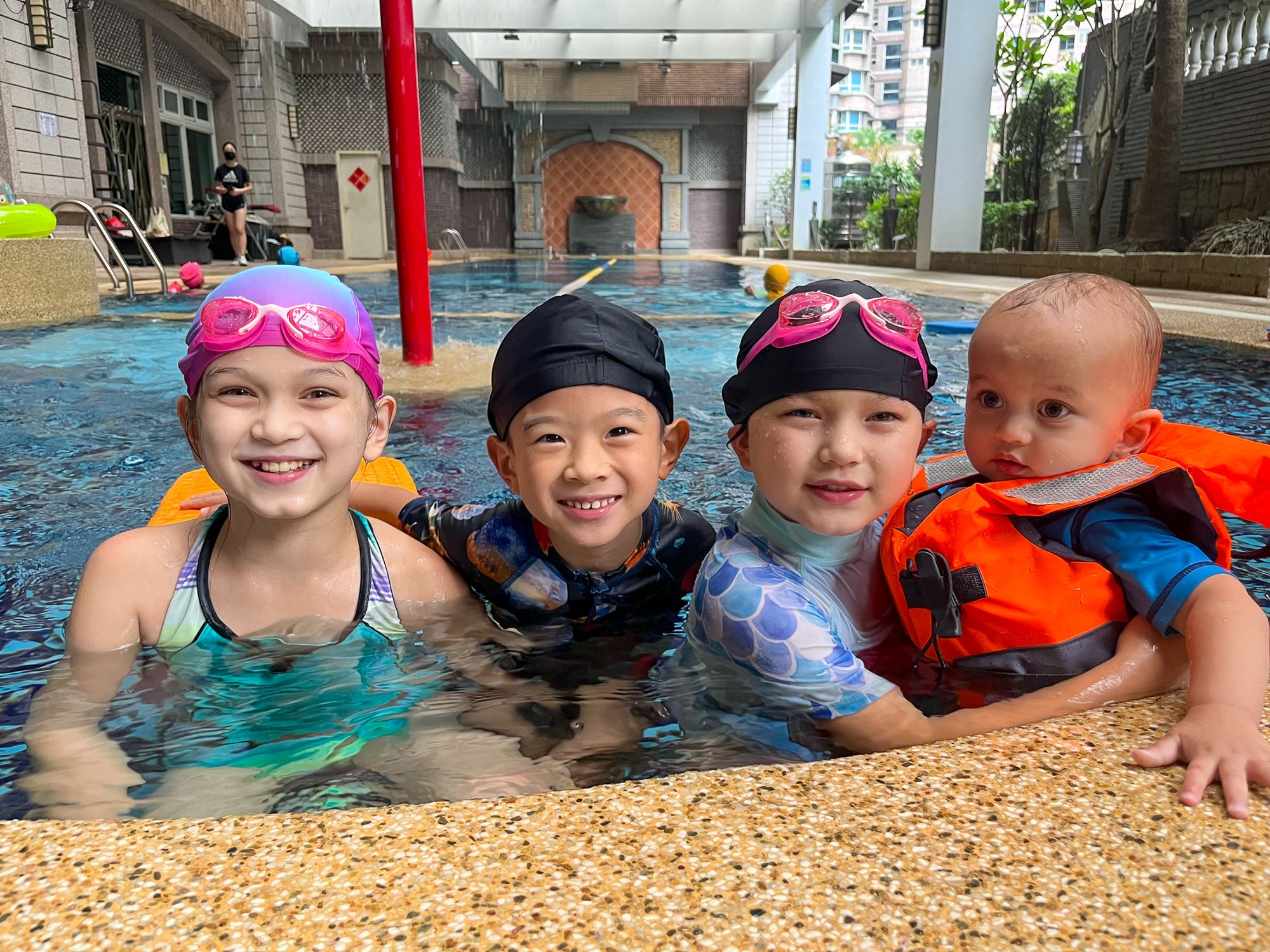 Well, as I mentioned before, there is a lot of water here. It's so hot in the summertime, and being always close to the coast means that everyone can swim. We tried to take advantage of it as much as we could! The pool downstairs at our complex is on the small side, but it's hard to beat the convenience of being able to change at your own house, walk to the pool in your swimsuit, and then get out and walk back home to shower, all without getting your house wet. Even if you only go down for an hour, it's still worth it with those standards! And it turned out that it being small was pretty nice for us since it let K play more in the water than he usually can in big pools without a dedicated toddler section, and plus I could see the kids very easily from anywhere. And it was covered so we didn't even need to put on sunscreen! That saves some major time.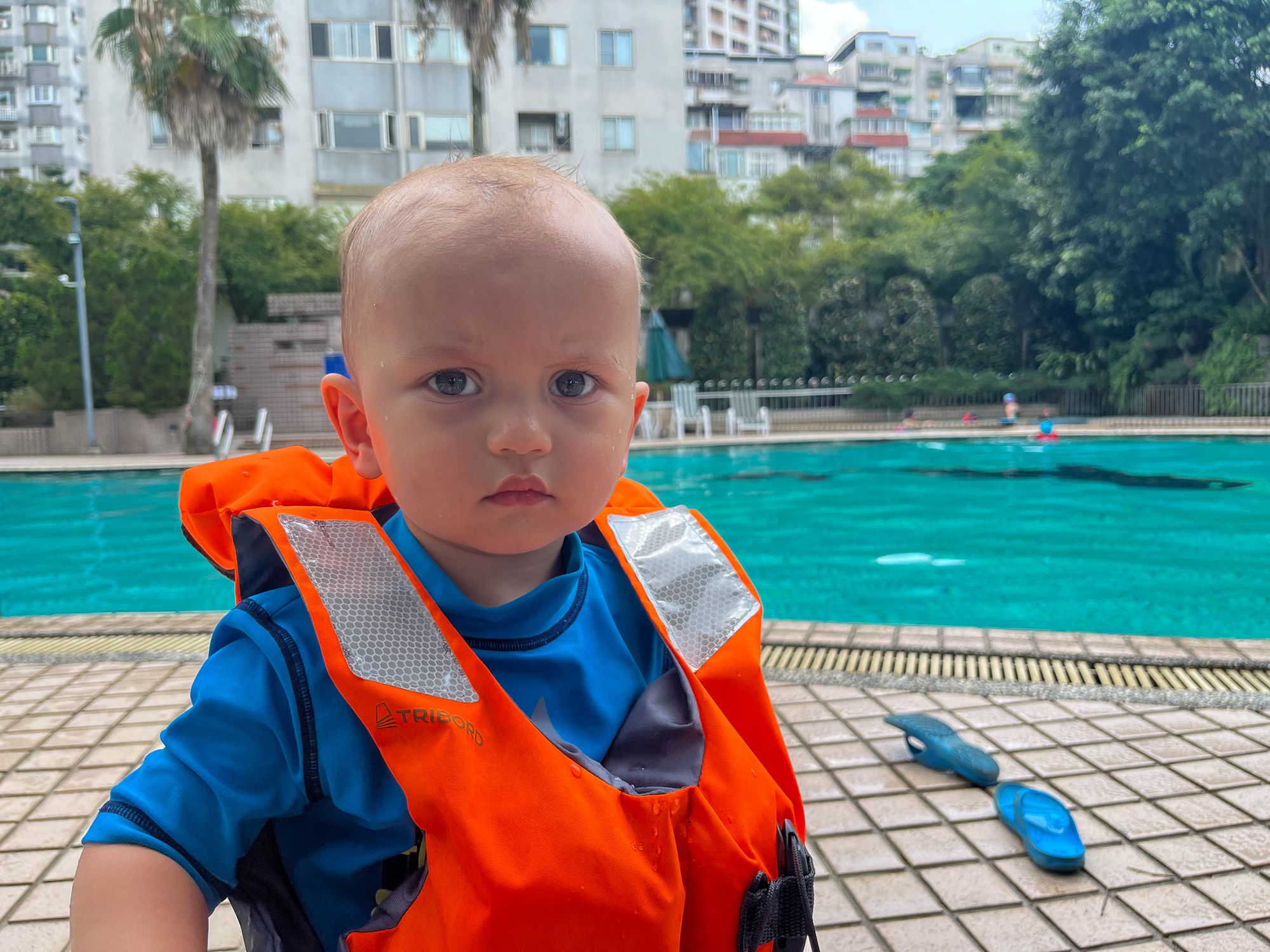 The only bad thing was that G still had to go to school a month longer than the girls did, so even though I had him skip everytime we did something big, usually just going down to the complex pool was a last minute decision and not worth pulling him out of school for. But at least he did get to do the big stuff! M has a classmate that lives very nearby with a huge pool (and very few restrictions on guests) and we did spend one whole day swimming with her. G skipped school for that one. Literally I think they were in the water for more than six hours. Also another big plus is that they don't use chlorine in their pools here! I don't know what they use instead, but the pools don't have that smell, and the kids' skin didn't get irritated even after swimming for an entire day like that.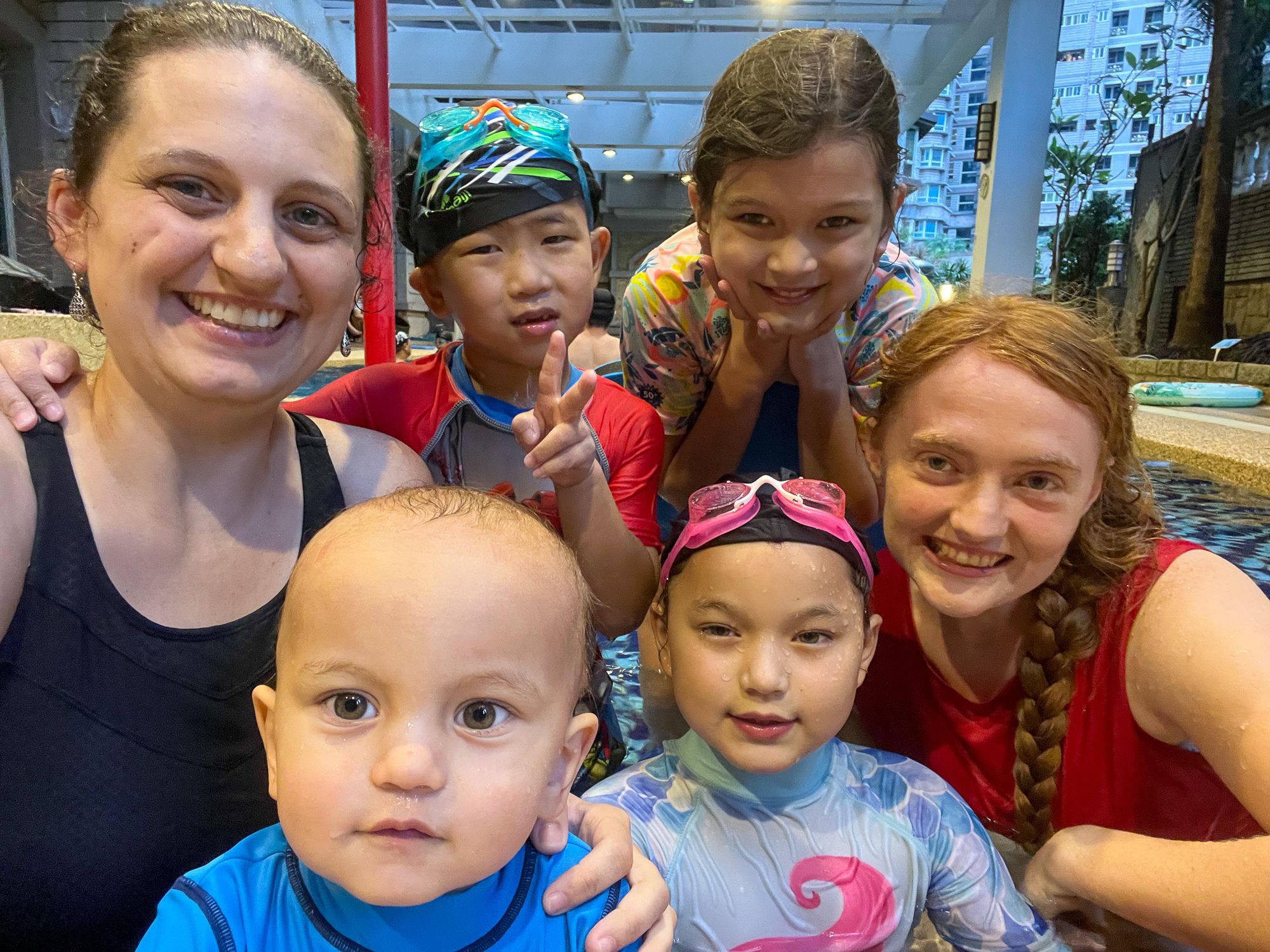 K was very against swimming in the beginning, especially because baby life jackets usually keep them belly up in a laying down position rather than upright. But by the end of the summer, he was obsessed! Now he asks every couple days if we can go swimming: "Meeming? Meeming?" Poor guy, it was just barely in time for the summer to end and the pools to all close. But he'll be ready for next year!