There is just not enough time during the school year to do all the home school things I want to do, and that's doubly true for the "fun" home school things: things I plan on the home school schedule but are really family fun activities, like art nights, ballet nights and symphony nights.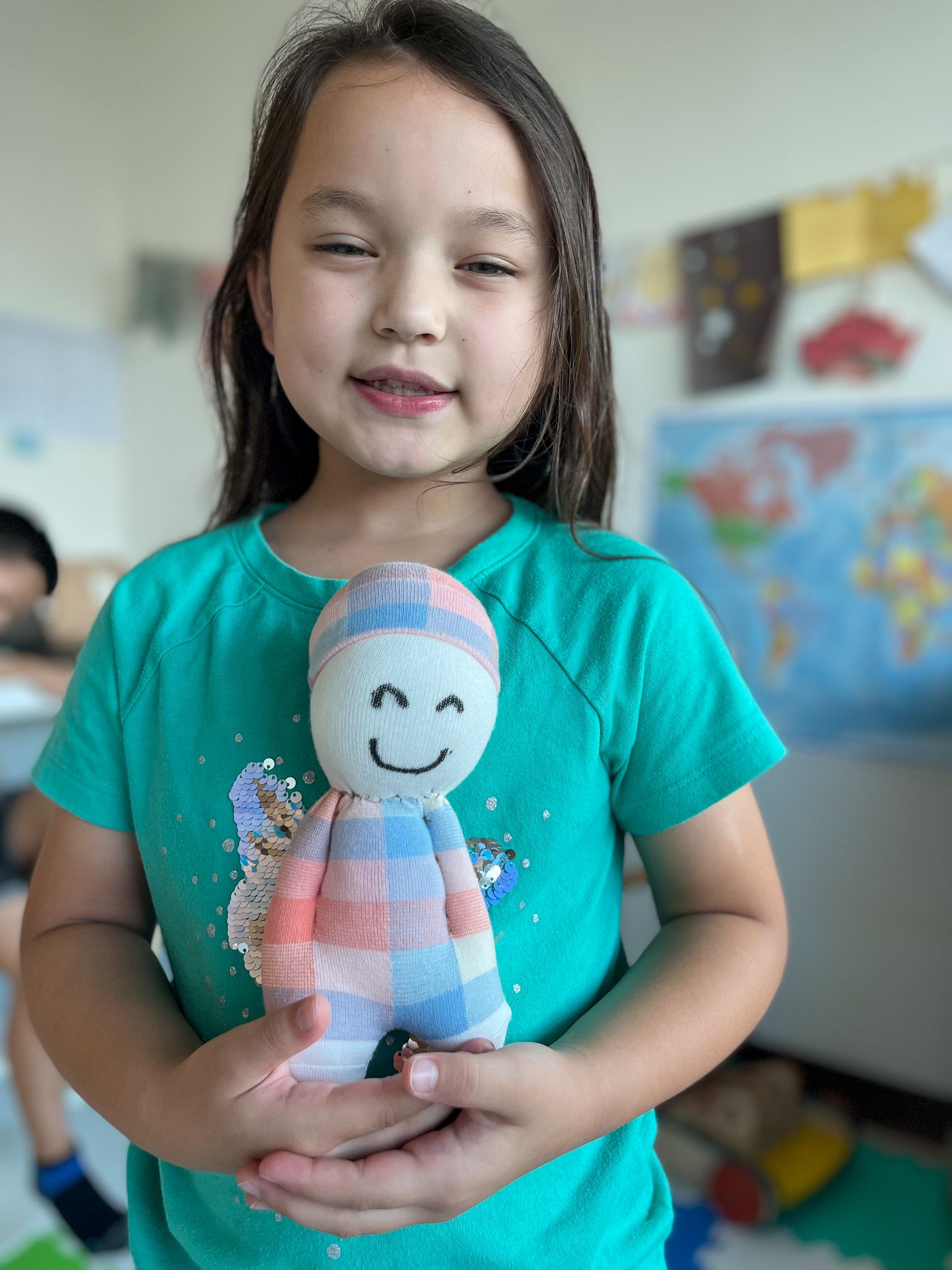 Well, we by no means "caught up" on all those fun things we used to do. But we did at least get to do a few of them. Sometimes we worked on weekends and sometimes we took the afternoon to work on them. We did also do a symphony night or two, but those don't make for such nice pictures haha.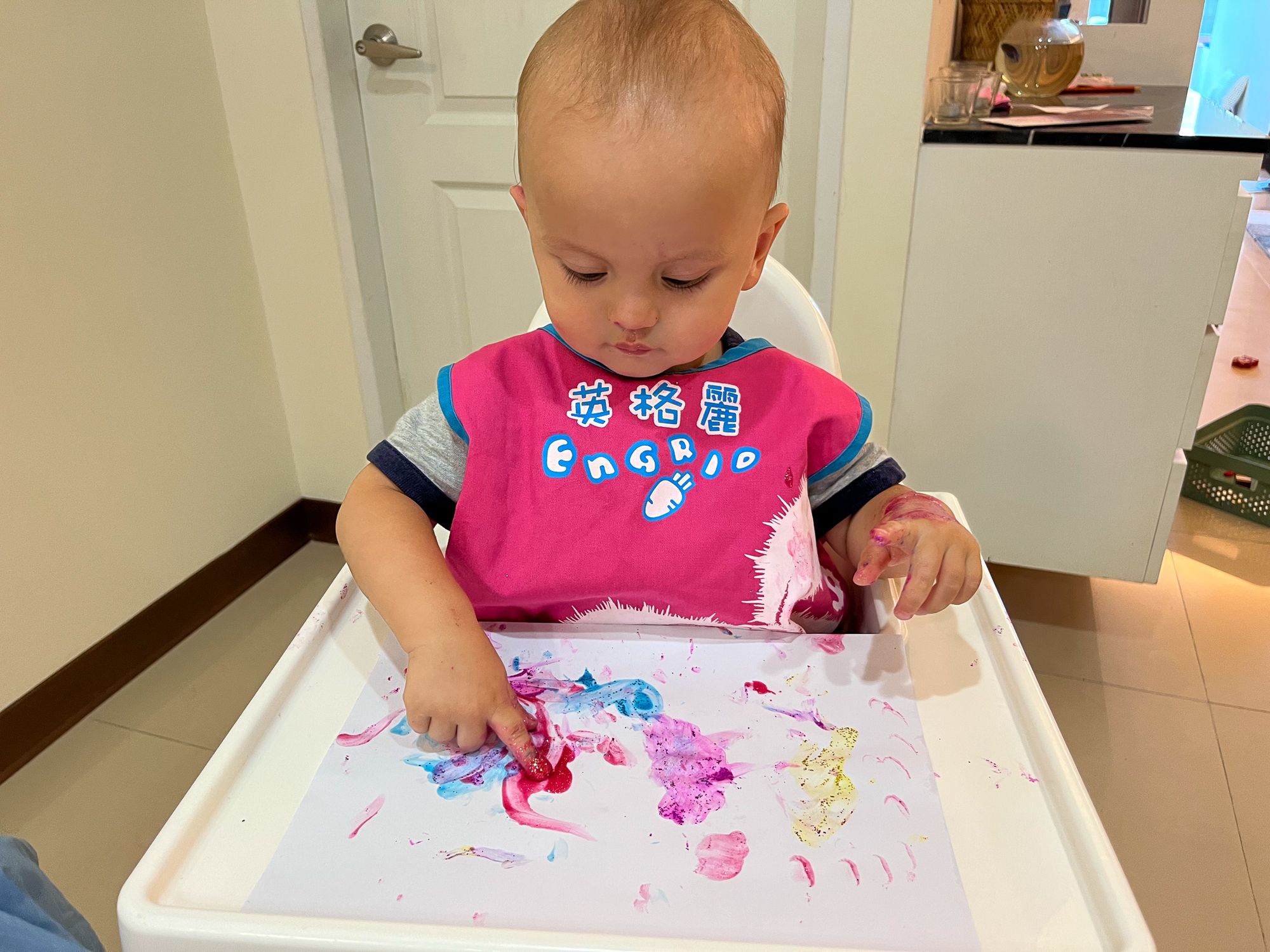 E making sock dolls was one of her handicraft choices for the year, and although it's looking like she'll only be able to get two done by the end of the year, it is really just so cool for kids to be able to produce something beautiful and useful with their own hands. They're just so proud at the end! And I mean, it's something worth being proud of! Her little doll was just so cute. And the hat can come off! K just had a great time with it: "Baby!" "Hat!" "Baby!" "Hat!" was all he said for hours. Its official name now is "Baby in Hat." Doesn't it sound like some museum worthy painting with that name?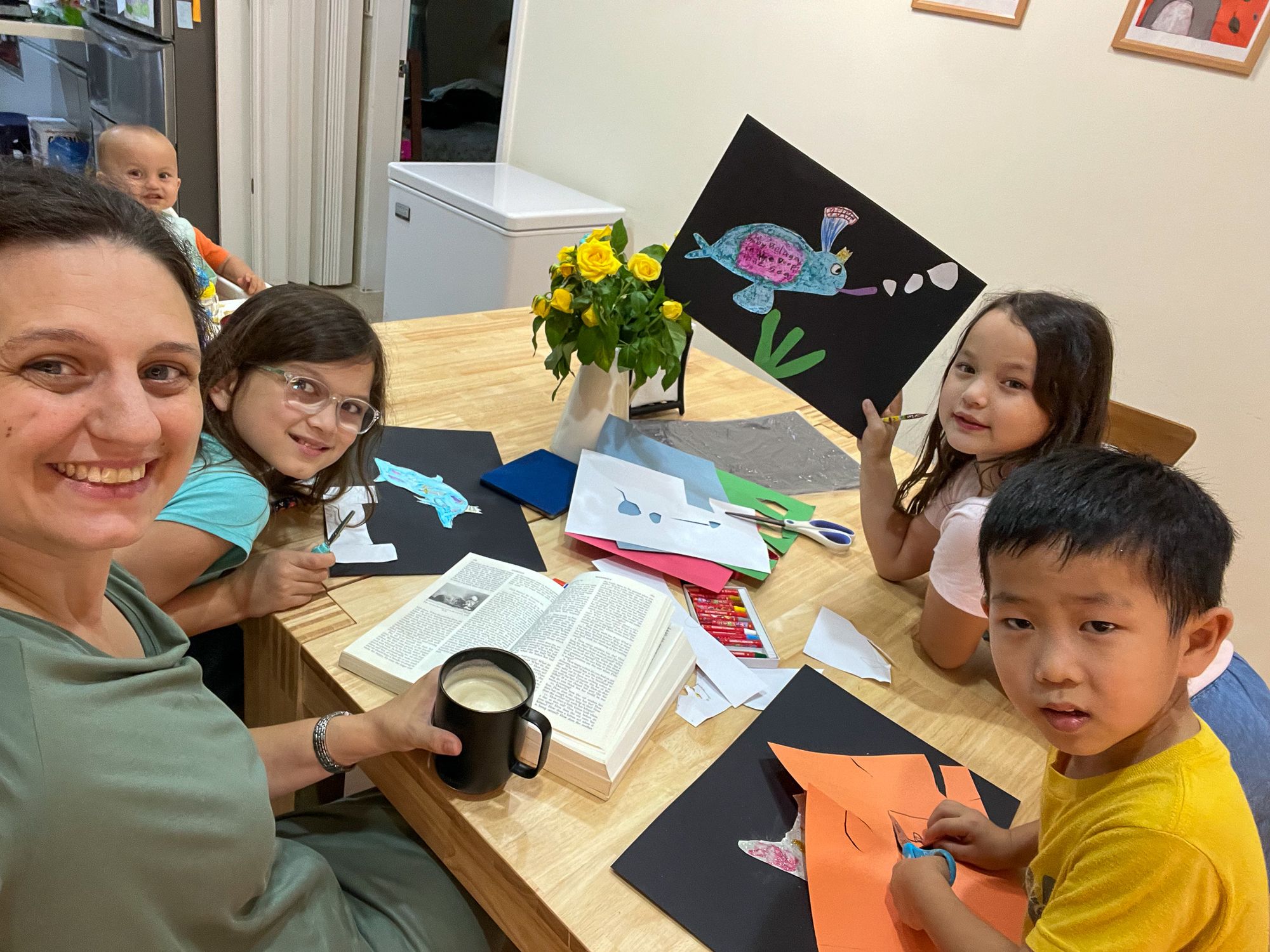 We also enjoyed the "fanciful fish" paintings, although the effort it took to get through all those stages--drawing it, painting it, cutting it out, gluing it down, cutting out background decorations--was more than just one day of art. But they turned out nice enough that I've framed them and got them on the wall! I don't think I ever imagined myself being the kind of mom whose house is covered with kid art, but it's just really hard to beat the price! This was one project that I had bought all the supplies for back in the spring, right as I thought one of my kids was going to come down with COVID and we were all going to be stuck in the house for a week. Fortunately, that never happened and now the rules are not so strict, but it did turn out handy to have all the supplies ready to go when we had the time in the summer!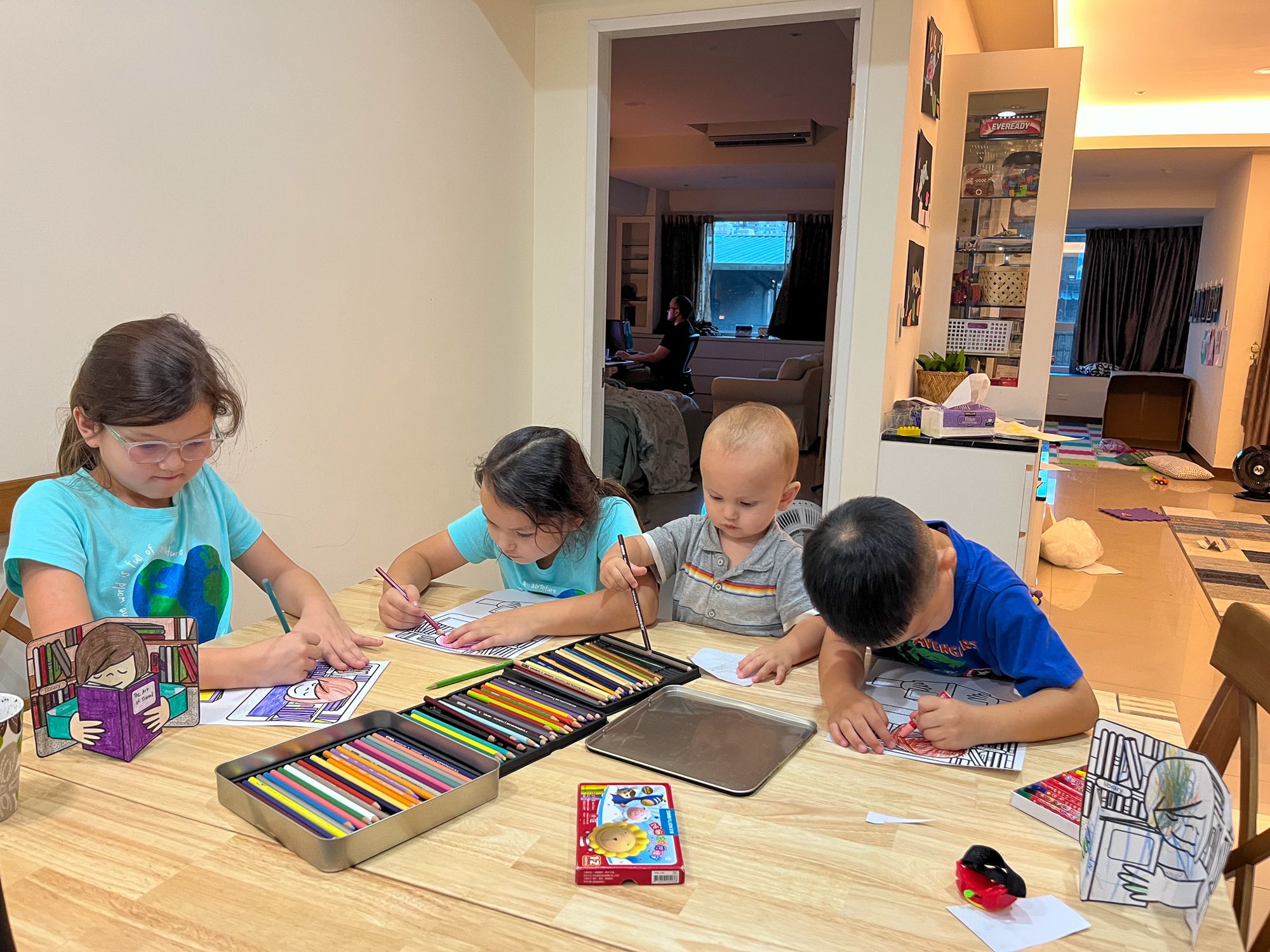 The little library pop-ups turned out super cute, and everyone loved the simplicity of just getting to color. The only bad thing was that in M's new favorite series the librarians are the bad guys! So she kept lamenting that it wasn't a coloring of a bookstore. Ha! Oh well.

I try not to stress too much about getting art done on the "schedule" I've set, I mean the whole point is for us to relax and be creative together as a family, and I'm quite sure nothing would kill that quite like a yelling, stressed out mother. (Hmmm, good point, self, let's keep that in mind.) But it was really nice to be able to do some of the projects I'd planned for the year!