One of our day trips over the summer was to the historic port on the north side of town.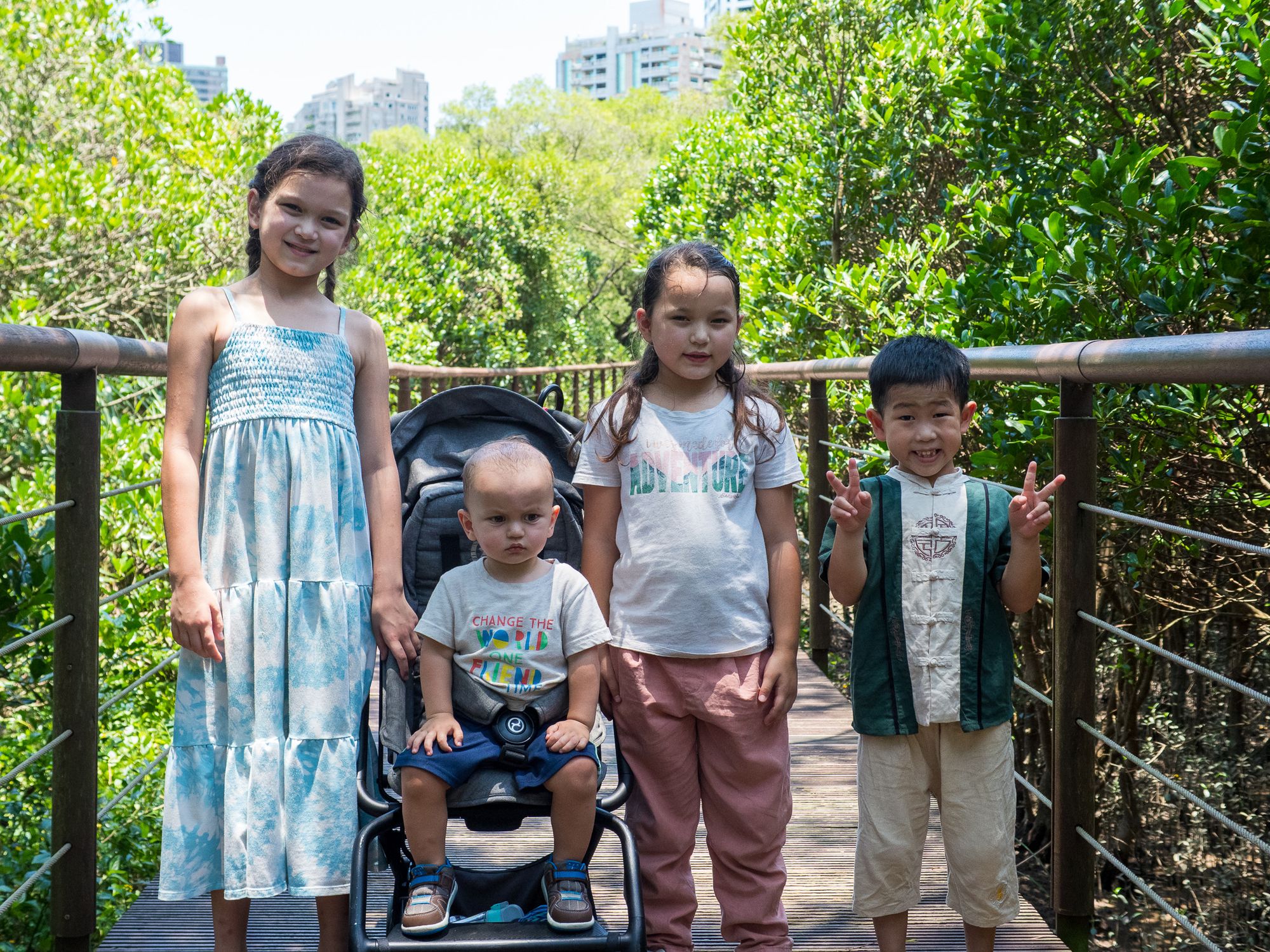 One of our first day trips was up to the north coast. What I really wanted to take the kids to see was a mangrove forest, but that didn't seem like it would take the whole day since it was a really small area. Fortunately, there's also a historic port area up there too! It's really famous, so I figured we'd get to go there eventually with some of our visitors, but it was nice to get to explore it first with just the kids anyway. Plus, H is not into forests or history and he's DEFINITELY not into anywhere without air conditioner. So it was a pretty good trip for just the kids and me.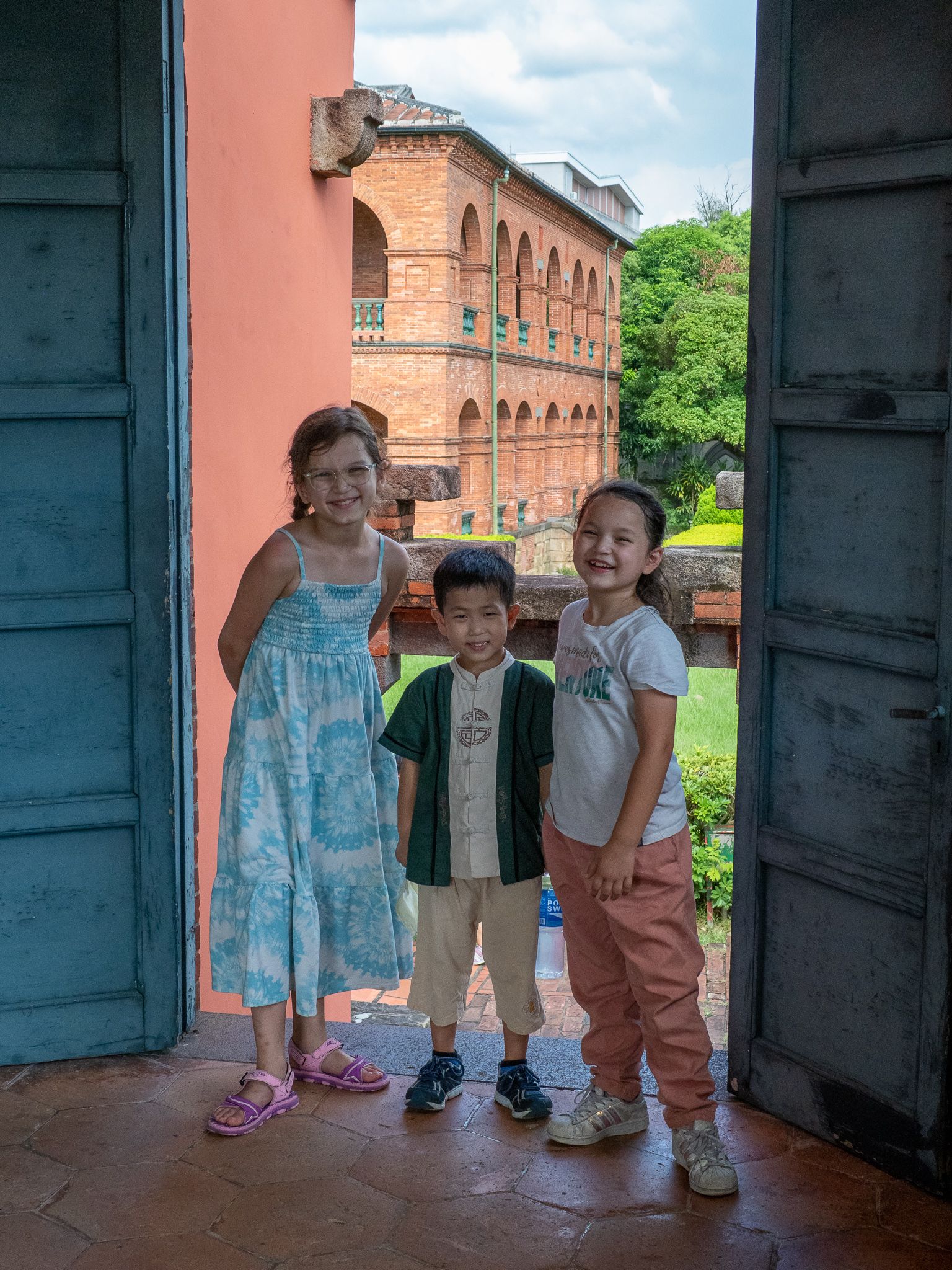 The mangrove forest was amazing. It was nothing like I expected. You know like if you search google images for mangrove forest you see a lot of roots making a kind of maze-like network. But what we saw was mostly mud with millions of crabs in it. And mud skippers! So apparently there is more than one type of mangrove. But it was still very cool. And it is definitely under appreciated! We had to walk out of what looked like an emergency exit from a subway station to find the boardwalk through the grove and I had carried the stroller up and down many, many flights of stairs before we finally figured it out. (In the end, I just told the subway guy I needed to walk through the station because I was going to lose my mind if I carried that stroller up and down one more set to get around the station. He was friendly, of course, and I should have asked much earlier.) Anyway, it was oppressively hot, but everyone enjoyed it well enough.
We also met another foreigner in the mangrove forest who was bird watching and she told me about this amazing app to help me identify birds and she also used her binocular strap to rescue M's umbrella from the mud after she dropped it off the boardwalk! So, suffice it to say, we will remember her for a very long time.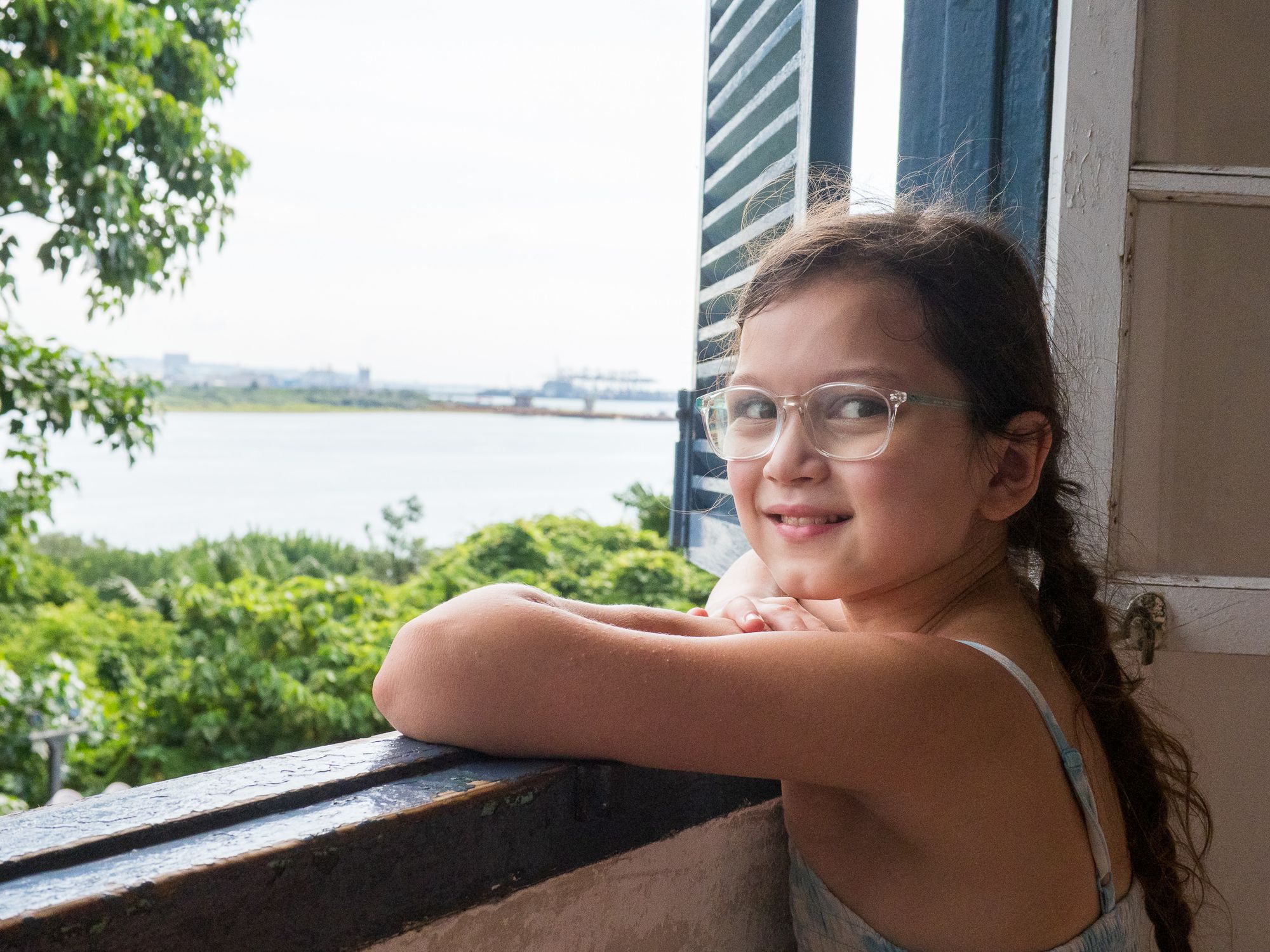 After that we walked way too far to find lunch and everyone nearly died of starvation (or at least that's what you would think if you heard the whining), and after a very satisfying lunch, we went to the historic fort. I had kind of chosen it because I thought it would be like a museum, as in air conditioned. But nope, not at all. It was so, so hot. But the fort was really cool and we learned a lot about the history of European involvement with the country. G was super impressed with the cannons. It was perfect since E was right in the middle of learning about European "trade and empire" I think is what the history book calls it, so she could make all those connections right away. While we were standing in one of the rooms, one of my girls asked me which queen's portrait was on the wall and I said, "Obviously that's Queen Victoria," right about the moment I realized that the local couple next to me had been discussing it and saying how it was impossible to tell the difference between all those monarchs. Ha! It was a funny reminder of the differences in what you learn in childhood depending on where you grow up.
Anyway, it was a great day overall, and even though everyone was really whiny about being so hot and most of the kids were sunburned and completely wiped out by the time we got home, it was a good day trip and I think we all got a lot out of it!