While our friends were here, we went all together down south to enjoy the beaches on that side!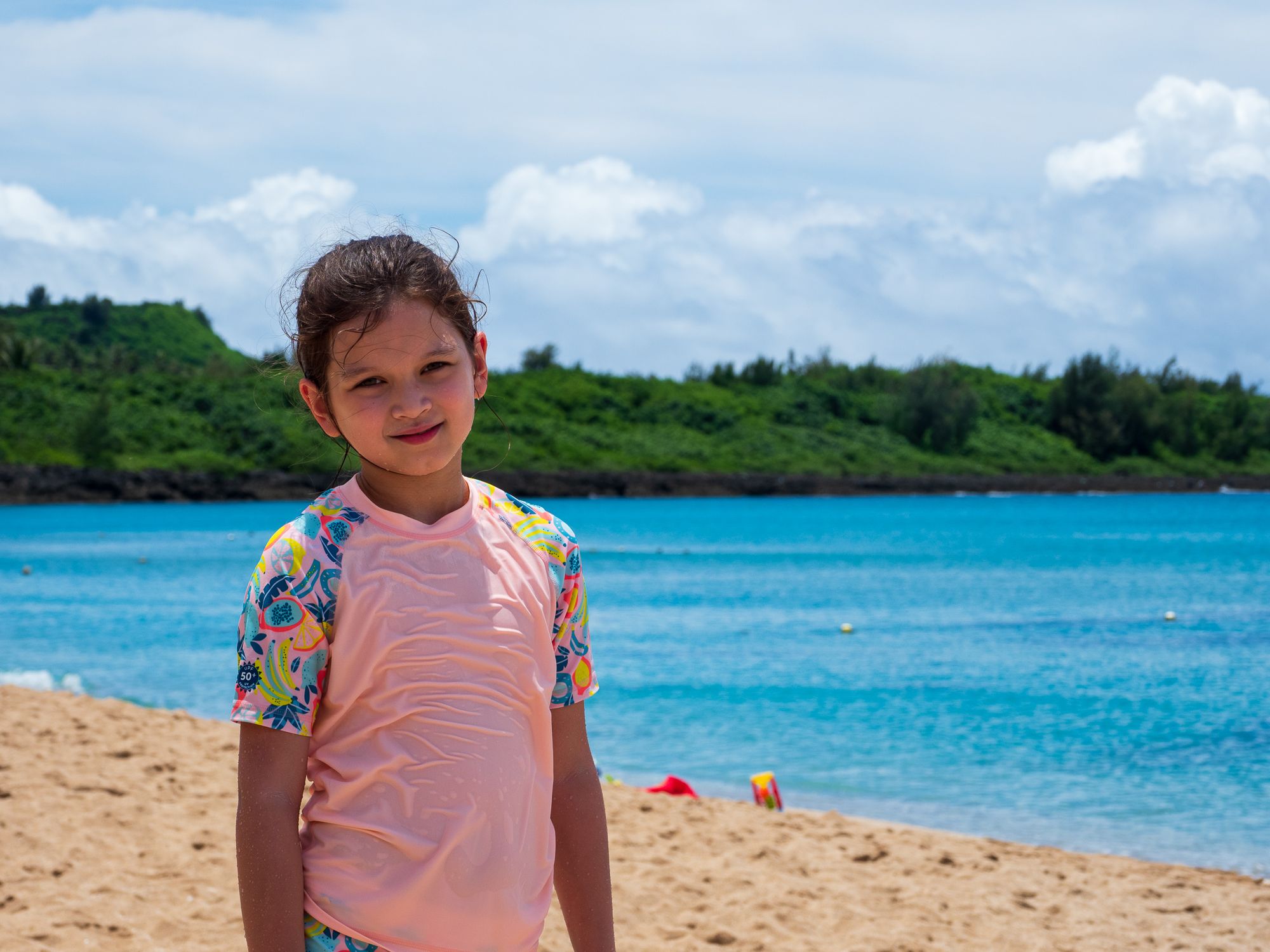 Okay, all I have to say is WOW! I'm pretty sure I've been on tropical beaches before. I spent a summer in Costa Rica when I was in college. I swam in secluded rainforest ocean coves. I really did. But I DO NOT remember swimming with tropical fish. Maybe I just forgot. But when we went to the beach down south, there were bright yellow stripey fish all around us! It was as if someone had opened the fish tank and let us get in at an aquarium. It was amazing!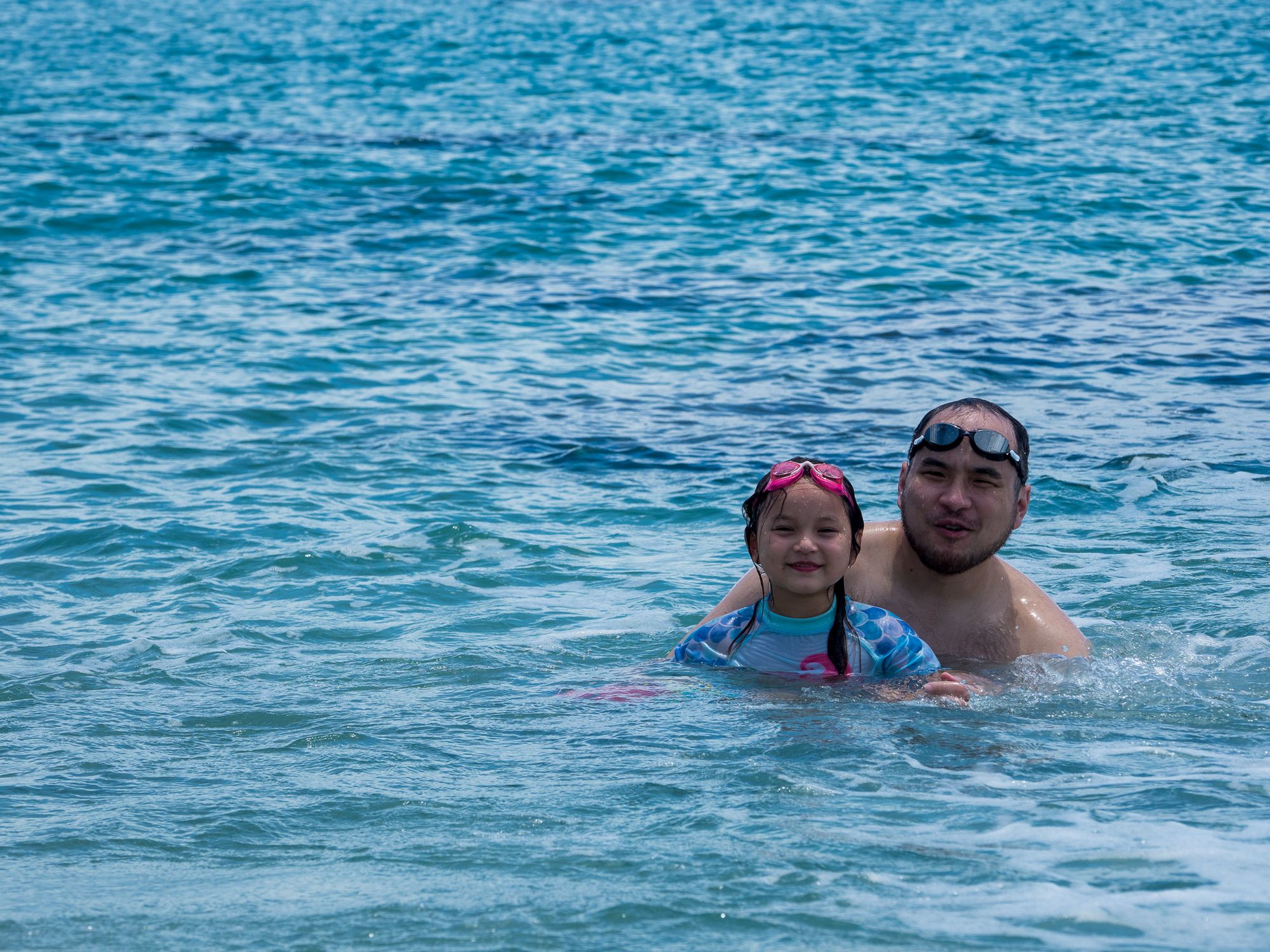 The sand down here is not volcanic. Actually this is called a white sand beach. I think you can see from the picture that we felt like that was a bit of false advertising. Although I have to admit that when we were driving around the area and we saw another section of this same beach but we were at a distance because that part is protected (coral reefs, you know), it did look very white. So maybe that's how it got the name. But at any rate, the sand was yellow. And it was not quite as sticky as the sand back at our beach in the States, but it was sticky. It didn't bother me too much since we were on vacation and not tracking it all back home, but anyway it was there. But they did have these super nice, huge umbrellas that you could rent for about 10 USD per day. Most people seemed to rent them at that price but then only stay an hour! Let's just say we got our money's worth. But it turned out to be really helpful because the big kids all got extremely sunburned, even THROUGH THEIR SWIMSUITS, and being able to take a break in the shade and dig in the sand was probably the single reason it wasn't even worse.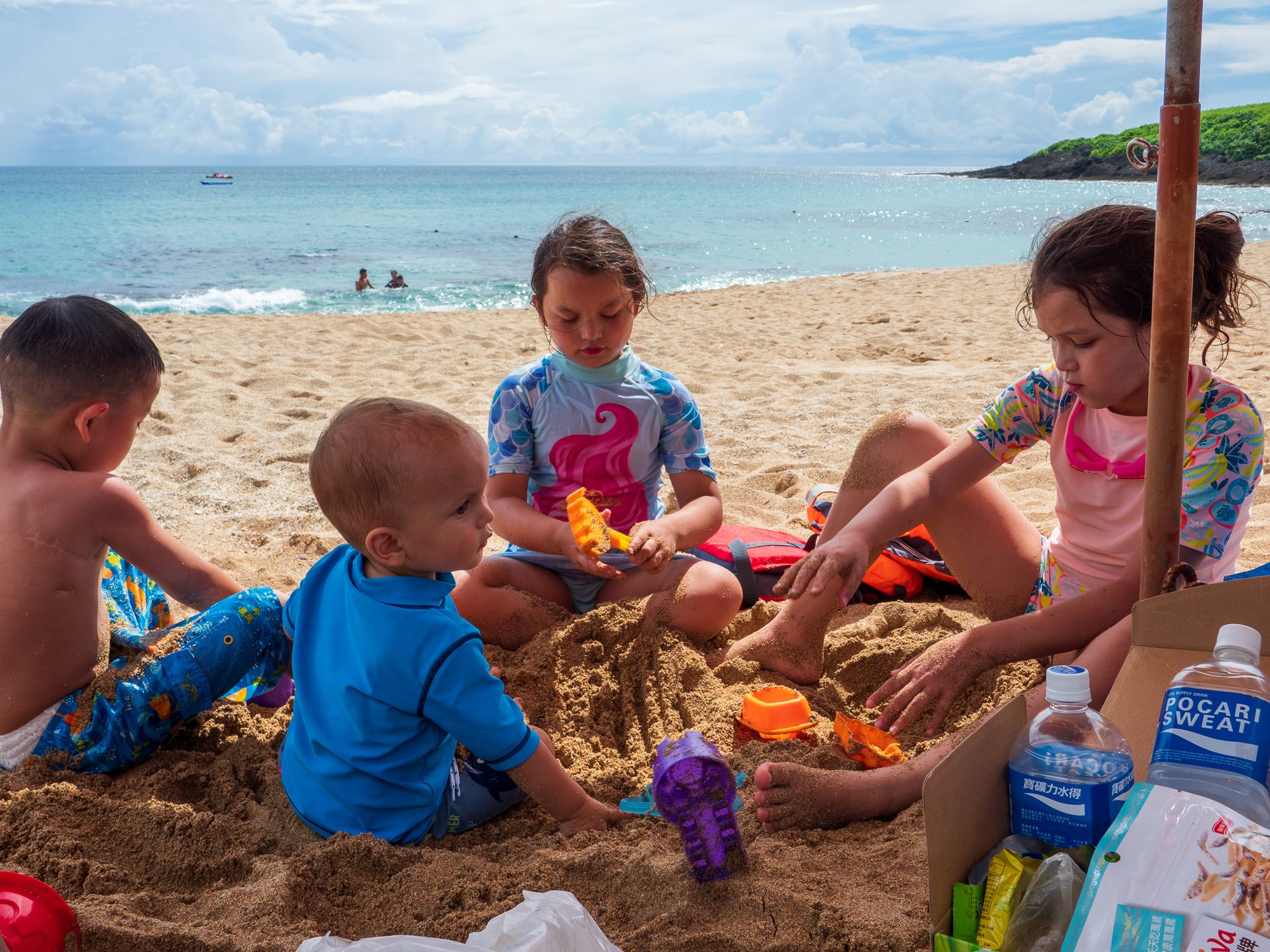 I mostly just sat under the umbrella and watched K, who is officially obsessed with sand. By the end of the trip, K was feeling a lot braver about the water, and he enjoyed standing just at the edge where the waves would come up on his feet. It was so precious! But it took him a very long time to get there. It was nothing like our friends' baby who just wanted to be in the water constantly, which worked out perfectly since K didn't need his life jacket at all. This trip was hands down the most time our kids have ever spent at the beach actually, and I think it was really cool to see all four of them grow to like it and appreciate it more by the end. We didn't take this trip until the very end of the summer, but I do have to say that I'm thinking about spending more time at the beach next year!