First Round of Autumn Field Trips
I think it's something special about our school, because every time I mention all these field trips to other moms, they're surprised. Lots of pictures in this post!
Each of the three big kids has now had one field trip. I was able to participate in M's and G's, but to my serious frustration, E's field trip was held on the same day as M's and they didn't send home the form about it until only about a week before and I had already signed up to attend M's with her. So I still haven't been on a single one with E!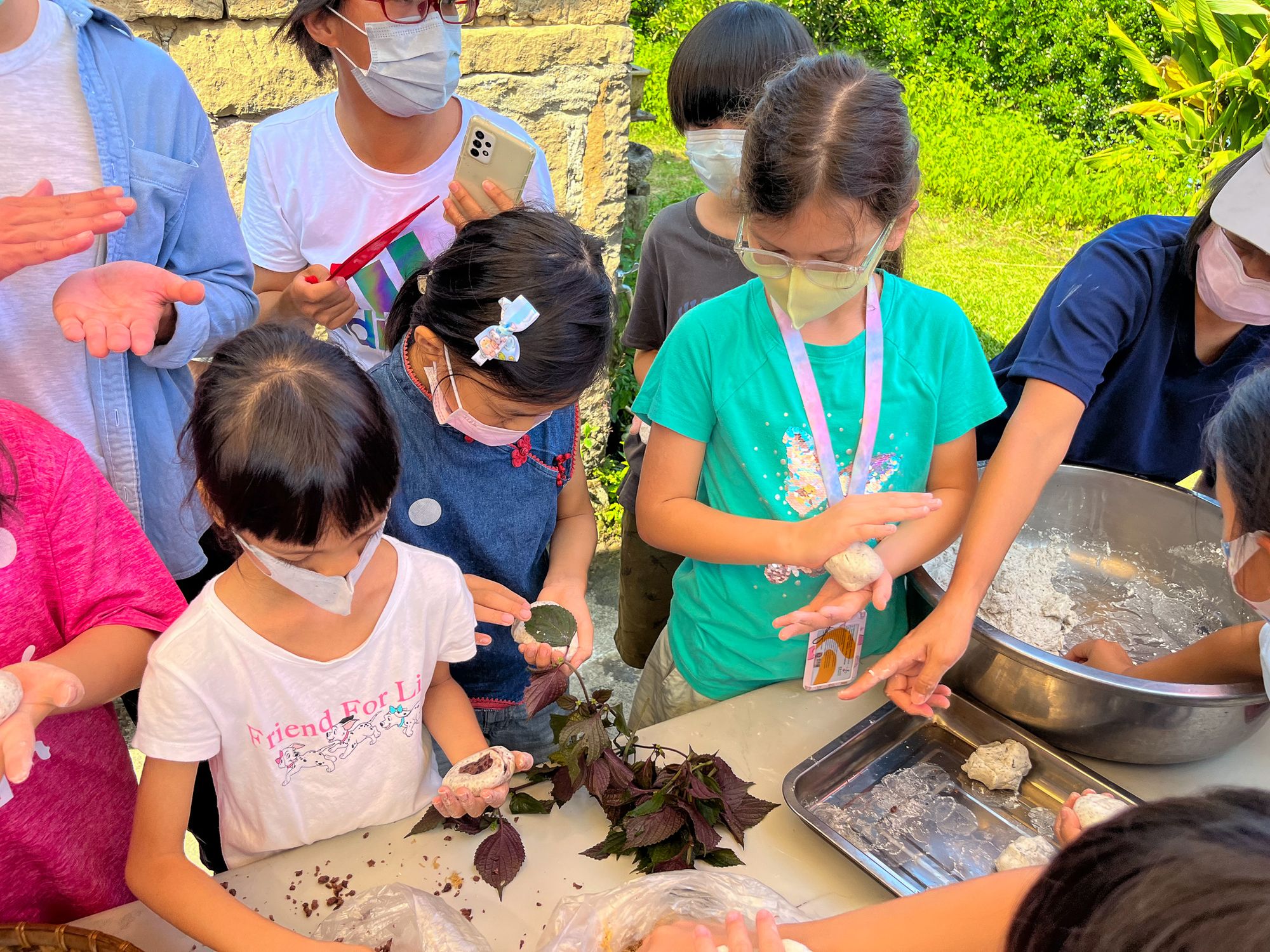 M's class had another learn-about-where-you're-from trip, and this time it was the whole grade level together. We all went to a traditional farm house where the family hosts school groups and teaches them about the old way of life. They do actually still live in the house though, and the grandma was still walking around the muddy yard in her bare feet fussing about this and that. It was quite the place! Anyway, they taught the kids how to make these chewy steamed things and it was pretty fun, except for the fact that it was extremely hot. And there was very little shade.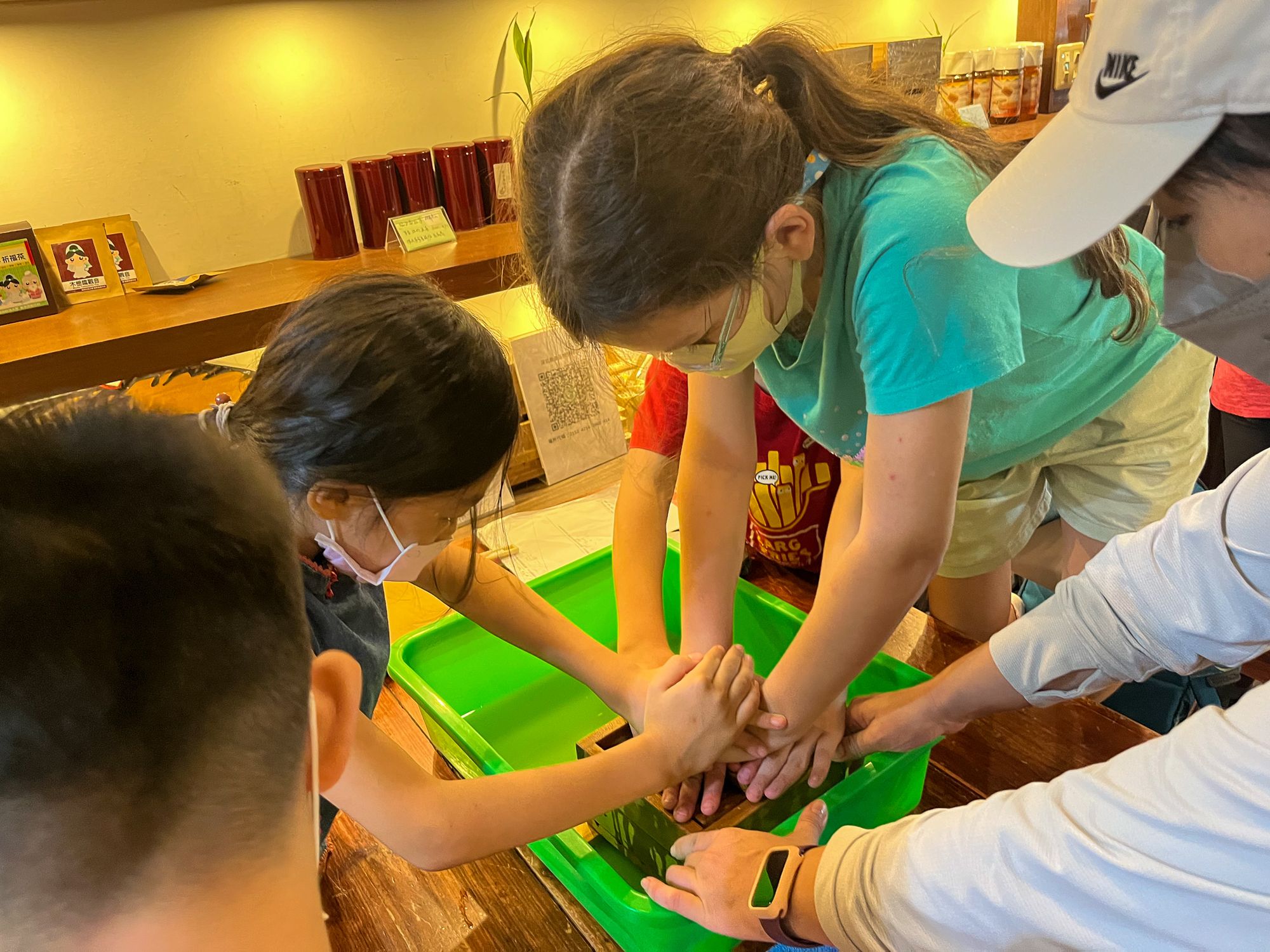 After that, we went to another place (thank goodness that place was air-conditioned) where we made tofu. It was very fun to see all the kids and even the parents getting into it. One mom even climbed on top the table to push the water out! But it paid off, and the kids got to eat their little tofu squares and it was actually really good. After that we walked down an old street and everybody got snacks. I was very happy when M picked ice! It was such a hot day. I'm pretty sure I went to bed before 9 that night.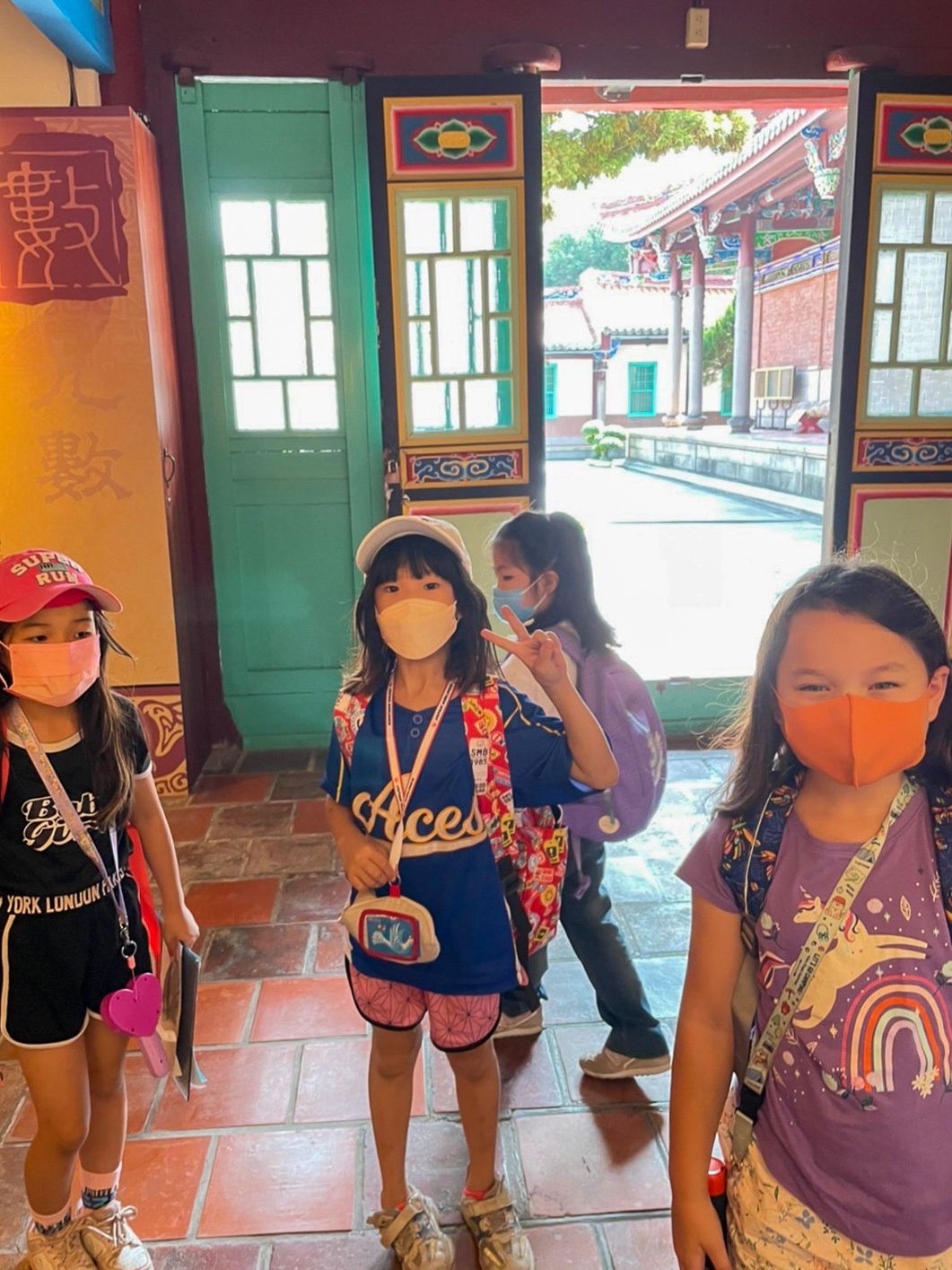 E's field trip that was on the same day was to a historic temple in town, which apparently has all these little exhibits and activities to teach you about life at the time it was built. I've never been there, but it was one of the things on my list of summer afternoon activities that I never got around to. Anytime you mention this temple to anyone, they talk about shooting a bow and arrow! And sure enough, E did get to do that.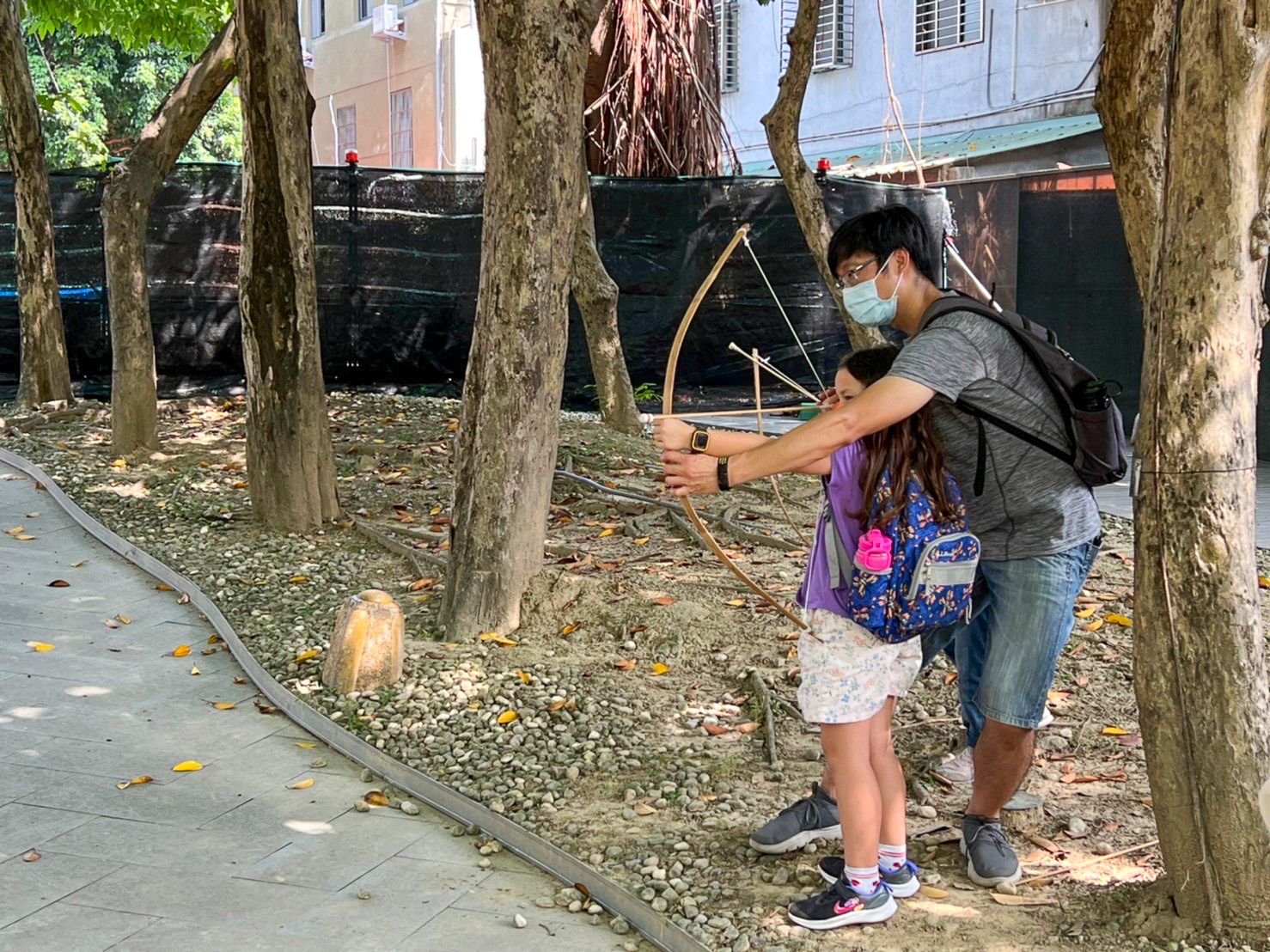 Even though I wasn't with E on that trip, her class has had some serious drama lately, and while I was on the trip with M's class, I was able to talk with a dad of M's classmate who also has a kid in E's class. So I did end up with a much better understanding of what was going on in E's class after that, so that was nice. And it was also pretty funny for us to bond over complaining about having chosen the more tiring field trip! He said his wife got back from accompanying that grade level to the temple and had had a nice, calm, air-conditioned day.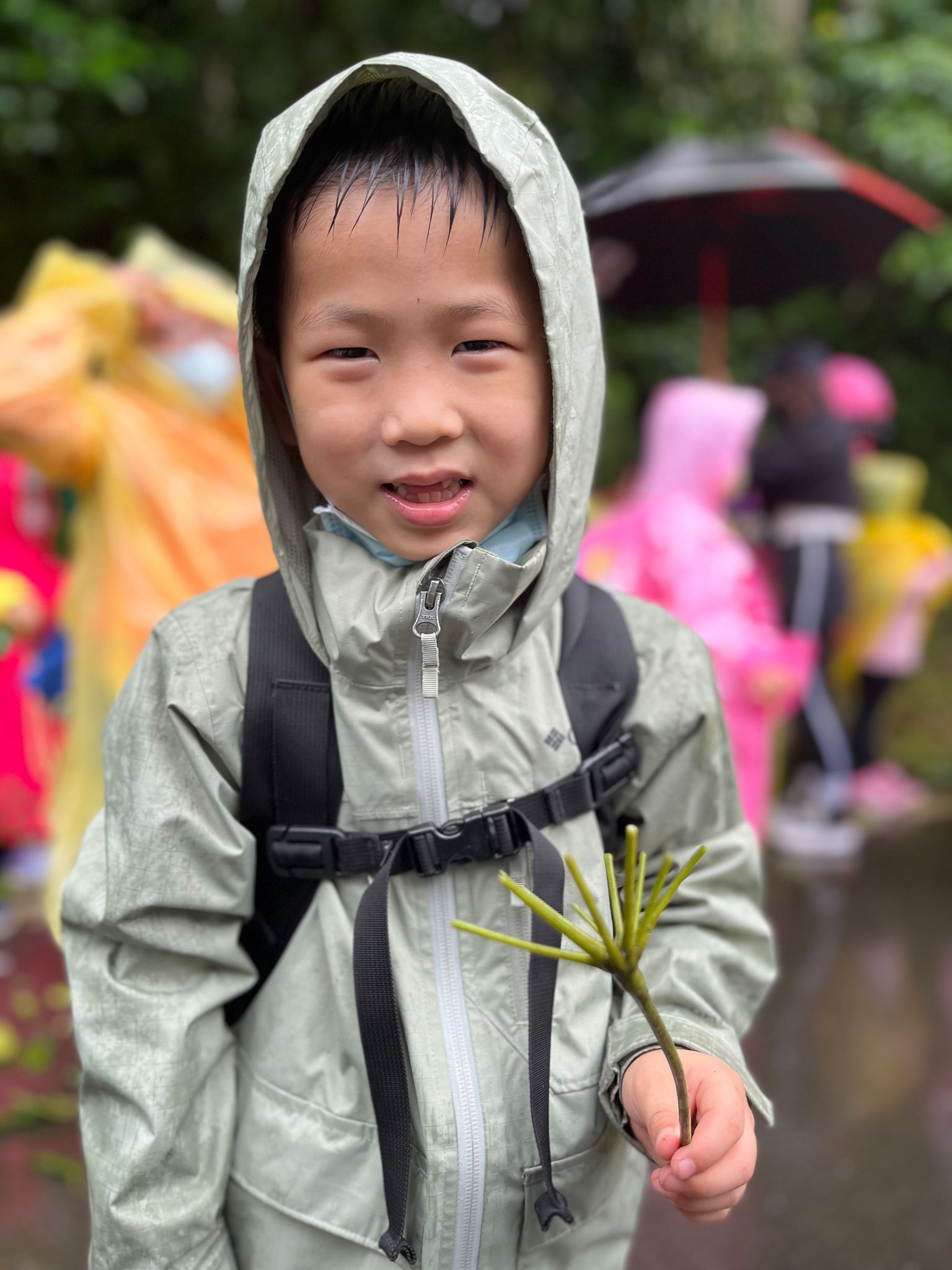 G's field trip was a "simple" hike. Since the school is in the mountains, I think each grade level goes hiking at least once a year, with the goal of hiking up the school's namesake peak in the sixth grade. For this hike, we drove down the mountain and just hiked back up. Most of the walk was just a long inclining road, but the last bit was a staircase straight up the face of the mountain. Wow that was no joke! G and I did fine, but it was really clear which kids had hiking experience and which didn't. Apparently if it hadn't been raining so much, we would've gone down the staircase too! At first I thought they were being overly cautious with that, but once I went up it myself, I definitely agreed that it would've been a real challenge for the kids to get down that slope without falling.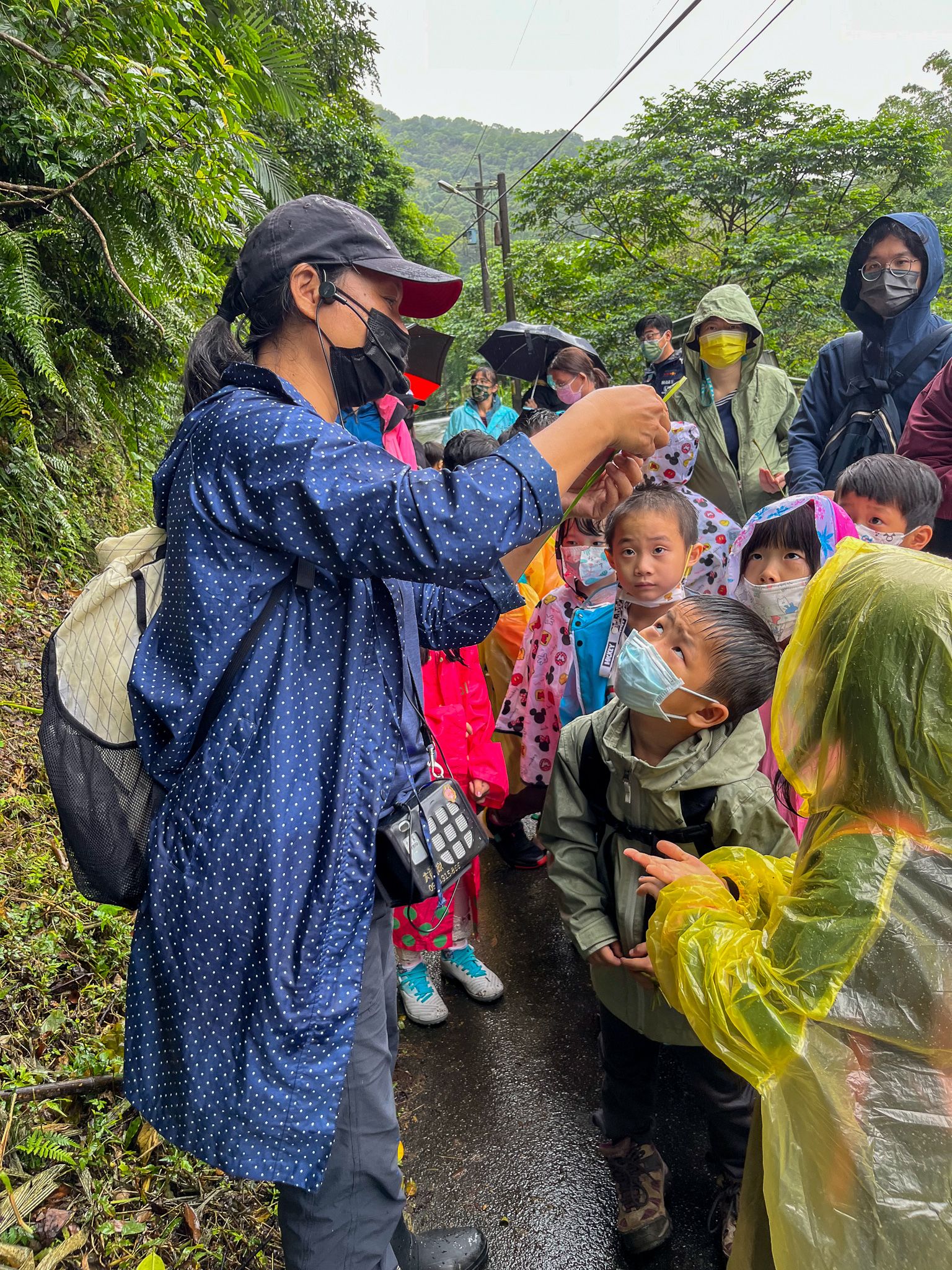 I always learn a lot on field trips. But on G's trip I really learned a lot. For one thing, it was all about the plants and animals that are in that area, which I know nothing about. But what I learned the most about was G! It was so helpful to watch him interact with his classmates and with the teachers. He's not having a very easy time navigating the complext relationships of elementary school, and it really helped me gain some insight on how to coach him through it all. Of course, it's also always really helpful to get to know the other parents in the class, and since this is a first grade class we're dealing with (instead of the girls' older classes) all the parents are very eager to make friends with each other. It was a really nice time! Plus, it was only a half day field trip! So at the end of the trip, I took all the kids home and we had a nice, quiet afternoon.
So that concludes our first round of field trips! I still haven't quite figured out if there are more this semester or not, but either way, the more stuff we do with this school, the happier I am with it! They really get a lot of very valuable experiences.