Double digits!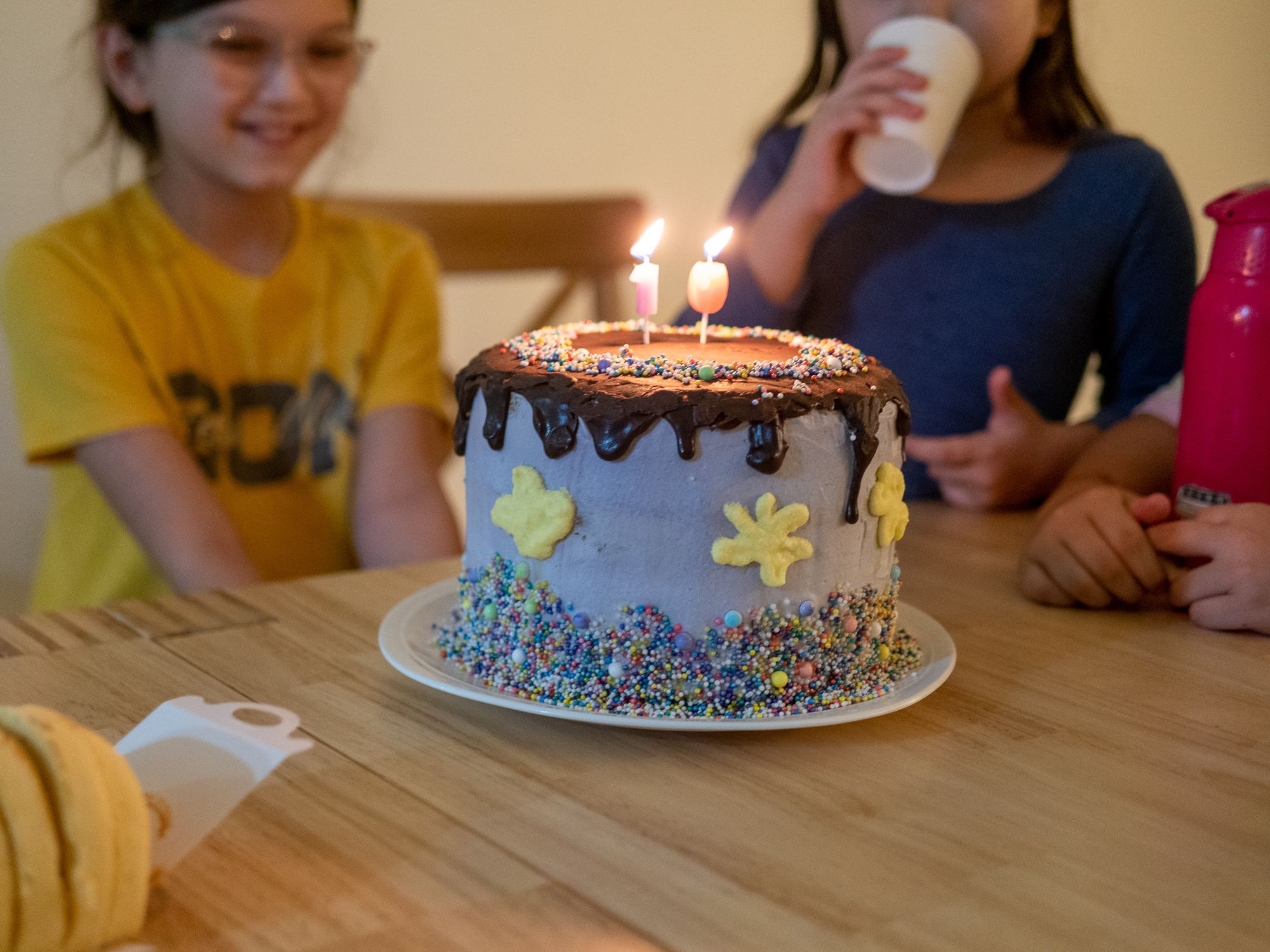 Well, to say that M was excited about getting to have her first "friend party" in three years is to grossly understate the situation. She was beside herself. I thought she might be feeling too shy to have friends over, but nope, it took her about two seconds to answer the question. She wanted friends over and she wanted them to play board games with her.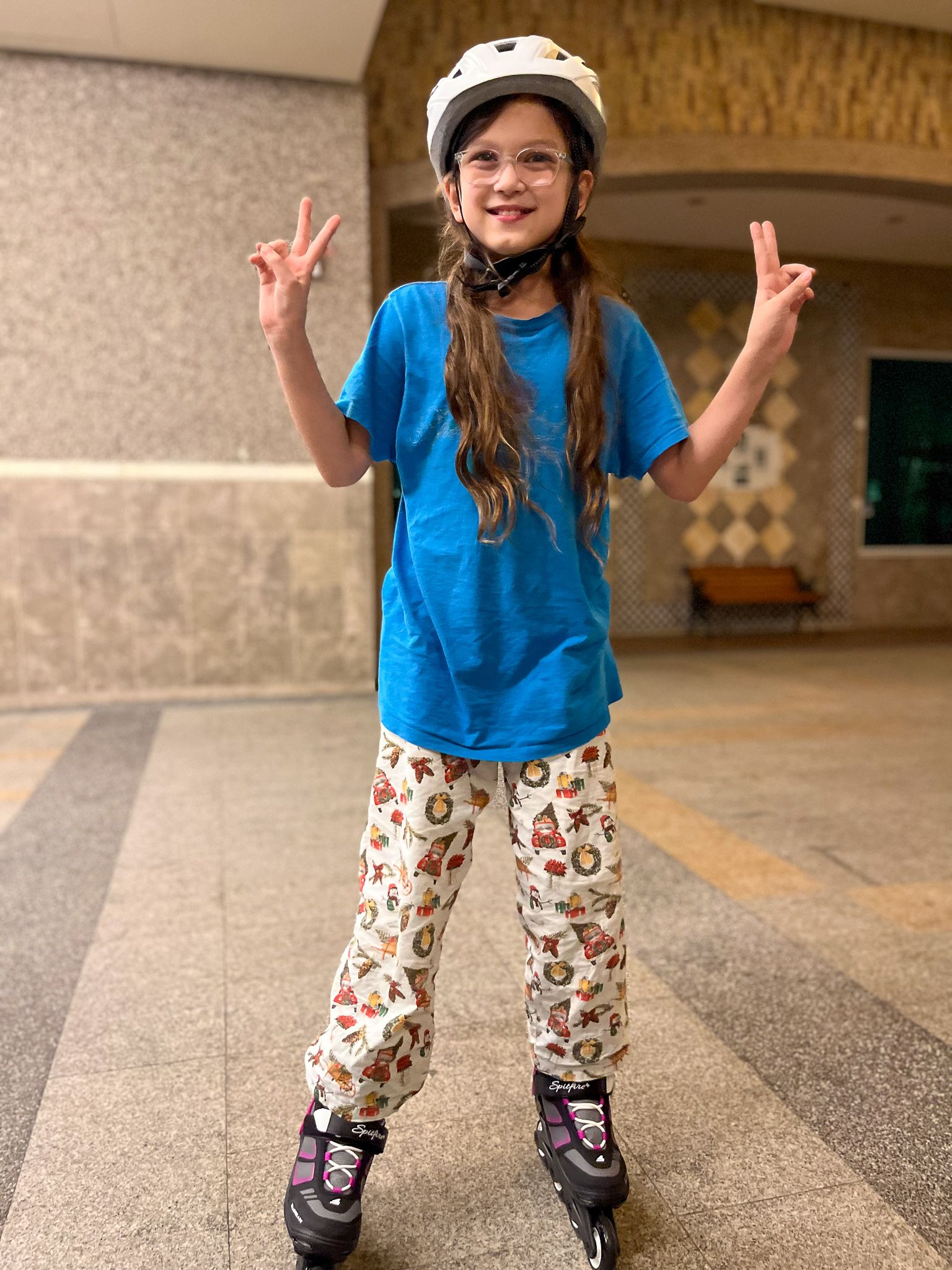 I limited her to only five friends, and she was able to work with that pretty well. Even though I only started planning less than a week ahead, all but one were able to come. She was especially excited that one of her classmates that had moved schools since last semester was able to come. We made some plans on how to get them to play board games and I let M watch a few time lapse cake decorating videos to get ideas for what she wanted (big mistake). Anyway, after a serious trip to the baking supply store and a lot of effort, we were ready for the invasion of ten year old girls by Saturday!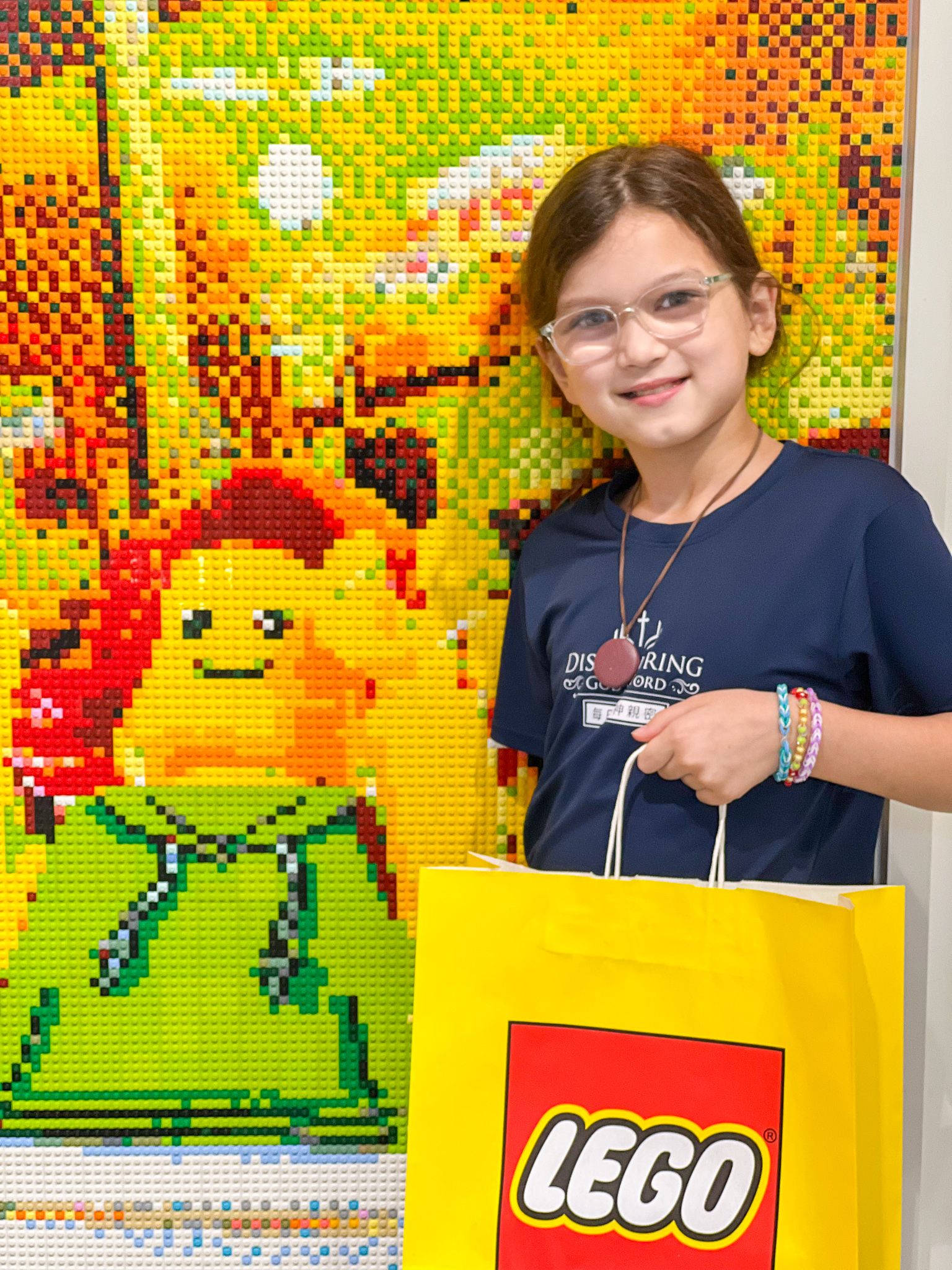 Well, the board games were not super successful. It's the same problem we used to hit where we lived before. It's one thing to teach a new game to someone who plays games, but it's a completely different thing to teach the concept of board games to someone who has never done them. And we especially struggled with M's favorite game, which has cards with a lot of text in English on them. We made it through anyway, and there was enough board game playing to satisfy M and then they got to all play Mario Party before they went home, and THAT was not something that needed to be taught.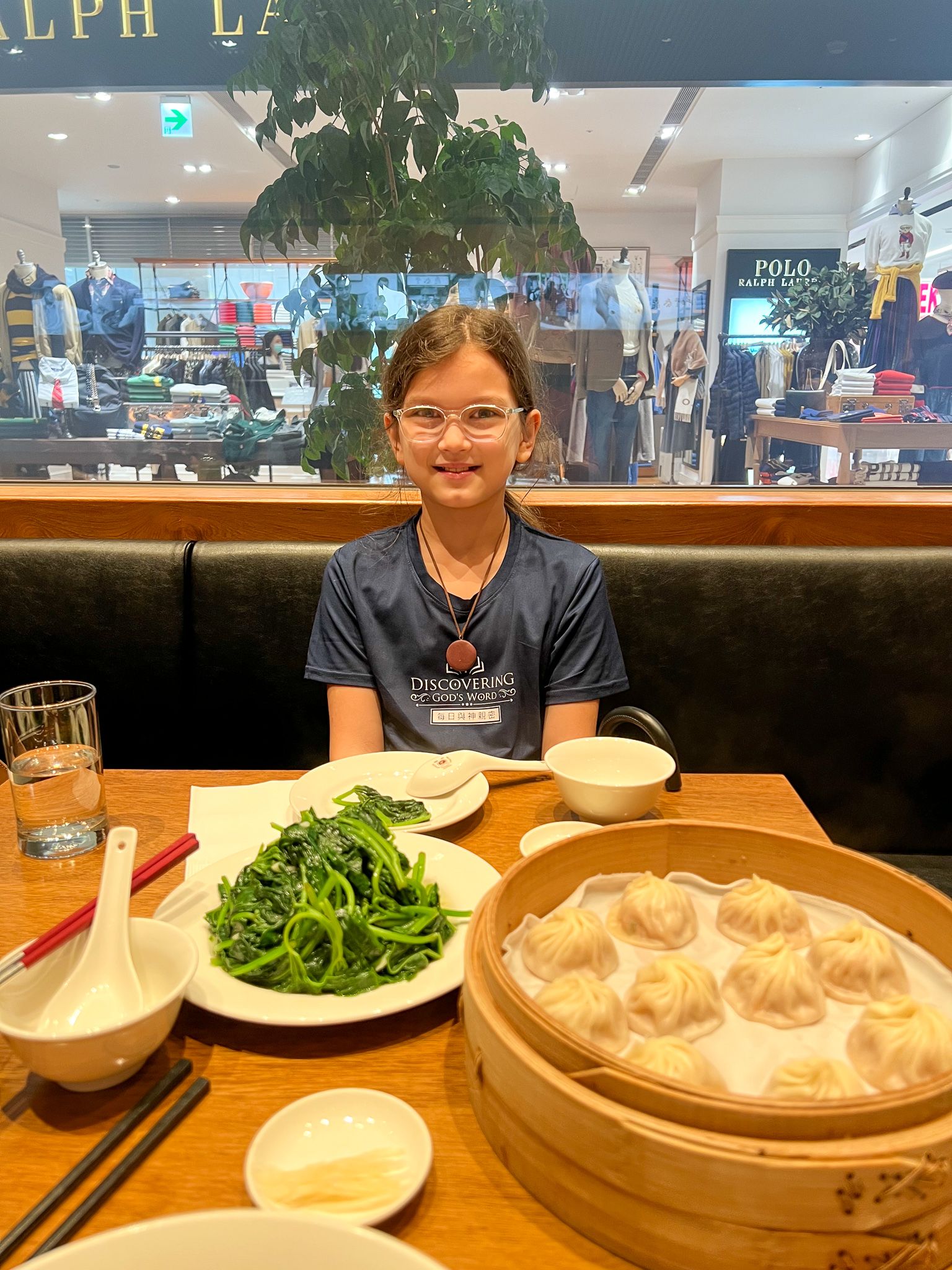 The cake was freaking amazing, but I'm not going to lie I think I was the one most impressed with it ha. Must be all that effort I spent on it. Then on the next day, H took M out for an epic Daddy-daughter date where he took her to her favorite restaurant and let her order unlimited amounts of all her favorite things and then took her to the Lego store to choose a gift to be from us (another genius tactic for when you haven't bought a gift ahead of time). Then they went out for dessert! She really loved that. I don't know if it's because she subconsciously remembers a time when it was just her or because being the oldest results in a lot of responsibility being put on her, but she is our kid who probably appreciates it the most when she gets to do things by herself!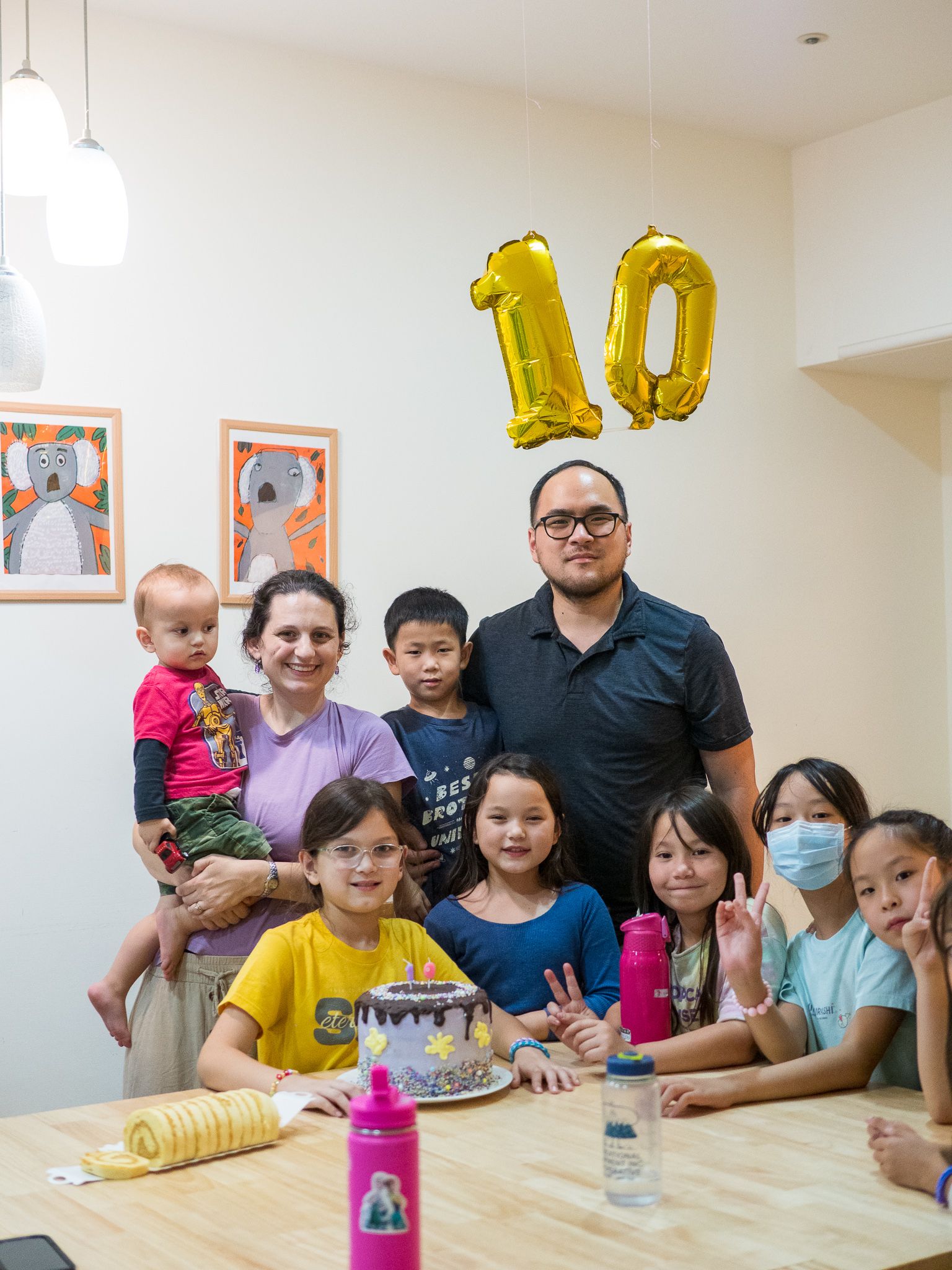 The whole weekend and even for probably a week afterwards, she was just glowing. You could really tell she felt loved! And she is just so happy to have girl friends her own age again. She really missed that while we were in the States and she was out of school. It's so strange and yet so wonderful to see her growing up and having her own thoughts about things. Every stage has its own challenges and perks, but I think the hardest thing is seeing the stages go so fast. For now, at least, I'm enjoying this stage!