We bought two tickets to see Joshua Bell the weekend of my birthday!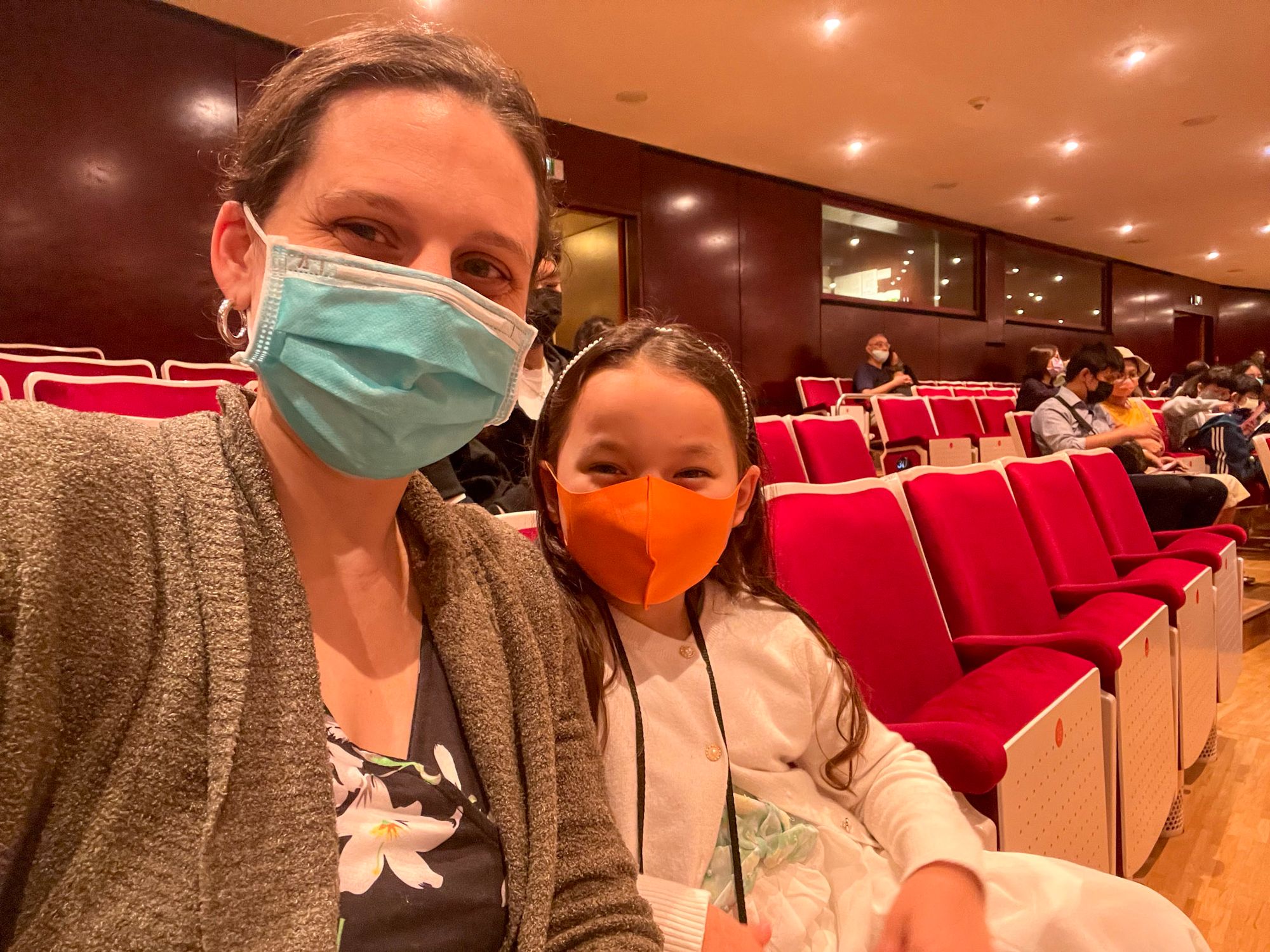 H told me a few months ago that Joshua Bell was coming to do a performance here! It seemed obvious to me that we should go, but H didn't seem that excited about it. I think the main reason was that he was being accompanied by a piano instead of a full orchestra. But apparently ever since I heard the story of him playing in the DC metro, I've been really curious to hear him. Also he plays an insanely expensive violin. Anyway, they have rules about toddlers in concerts, so the result was that we bought only two tickets, and we figured if we could find a babysitter the two of us would go, and if we couldn't, I would go with one lucky child.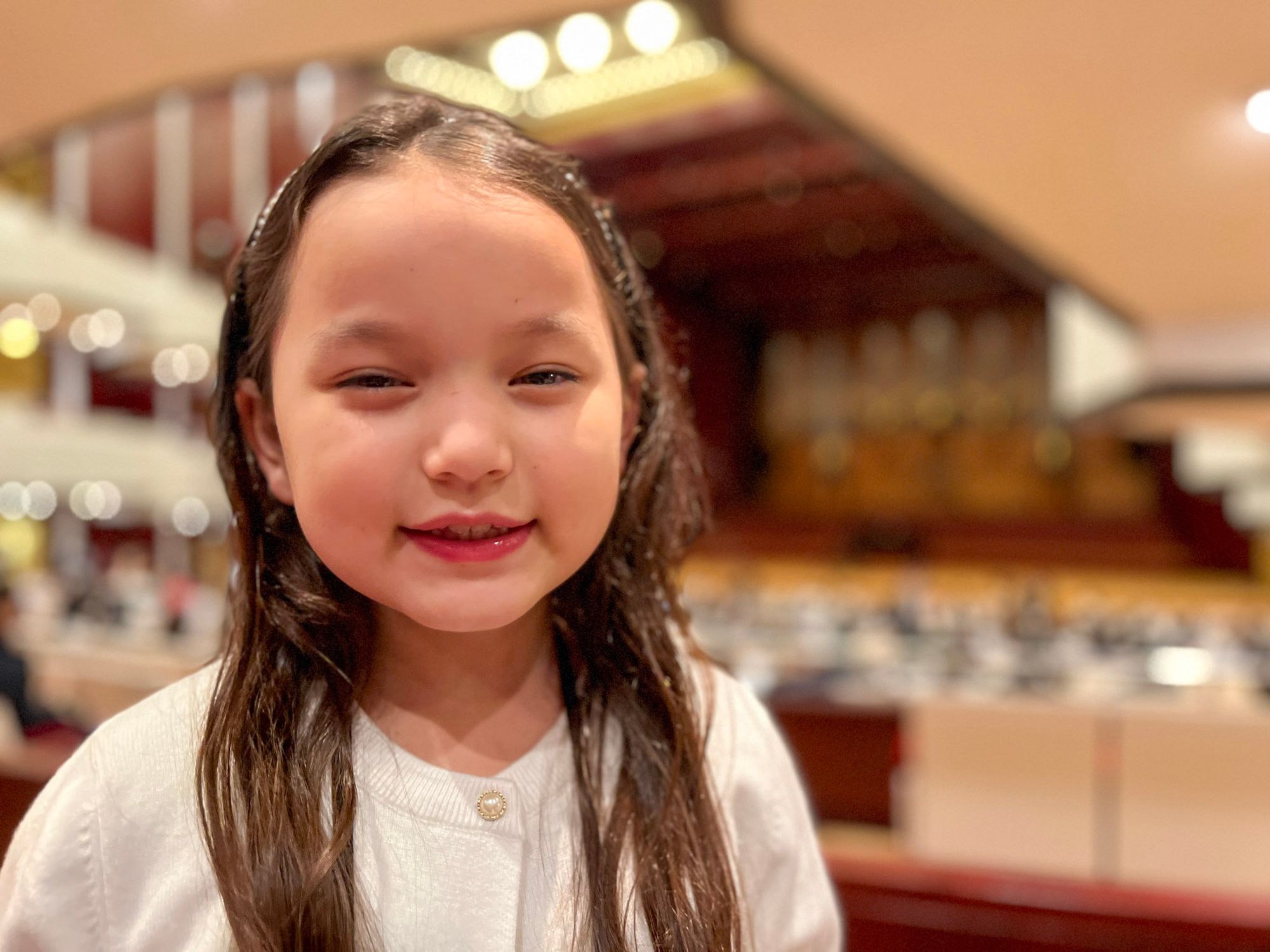 Finally on the day of the concert, when we still had no babysitter options, we picked E to be the lucky one. It was a great concert! I don't think I realized how used to "kid violin" I was, but I kept thinking to myself, "Wow! He hasn't even hit one wrong string!" And there was actual feeling in the music. I mean, G is doing great with violin, but it just felt like I was experiencing something completely different. Also, I could not hear a difference from his 14 million dollar violin. I mean, I'm sure if I heard it played side by side with one my kids' violins I would. But I really couldn't hear it without a comparison.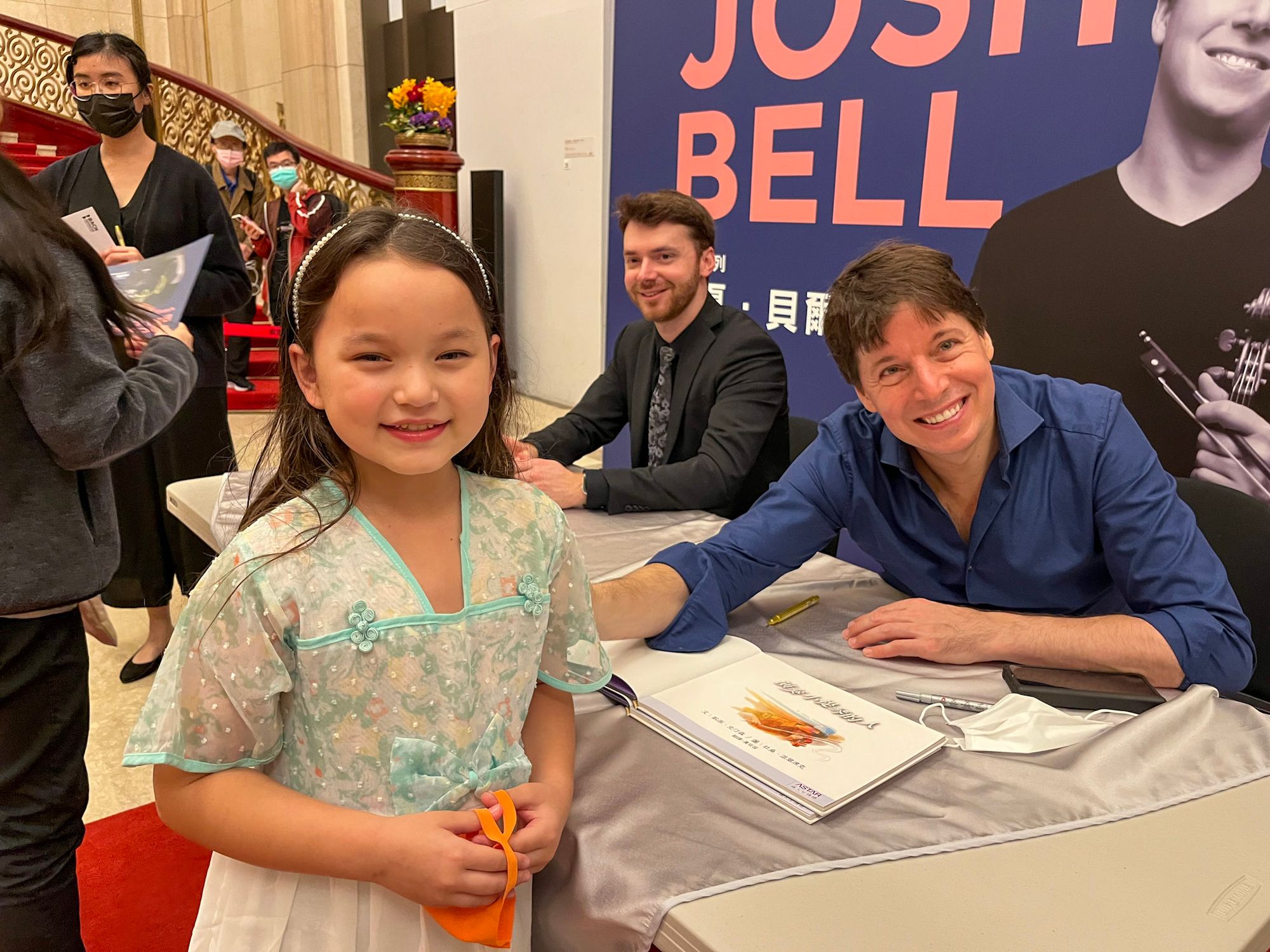 After the concert, we noticed people frantically lining up for something, and because we're morons, instead of getting in the line and then asking questions, we walked around for a bit first. It was an autograph line of course, and by the time we got in it there were an extra 100 people in front of us. It was fine, though, it moved pretty fast. Lots of people here speak English, but a kid who is a native speaker and fellow American was something a little out of the ordinary, so when E got to her turn to have her children's book signed, she got to chat with him a little bit! After much deliberation, she decided to ask him whether it was his own passion or his parents' requirements that got him to where he was today. He thought for just a minute and then said, "Both! Just like you, right?" Ha. Genius.
It was a great time! And for the next week, I think E worked harder on her scales than she ever has in her entire life.