I got a new sewing machine for my birthday!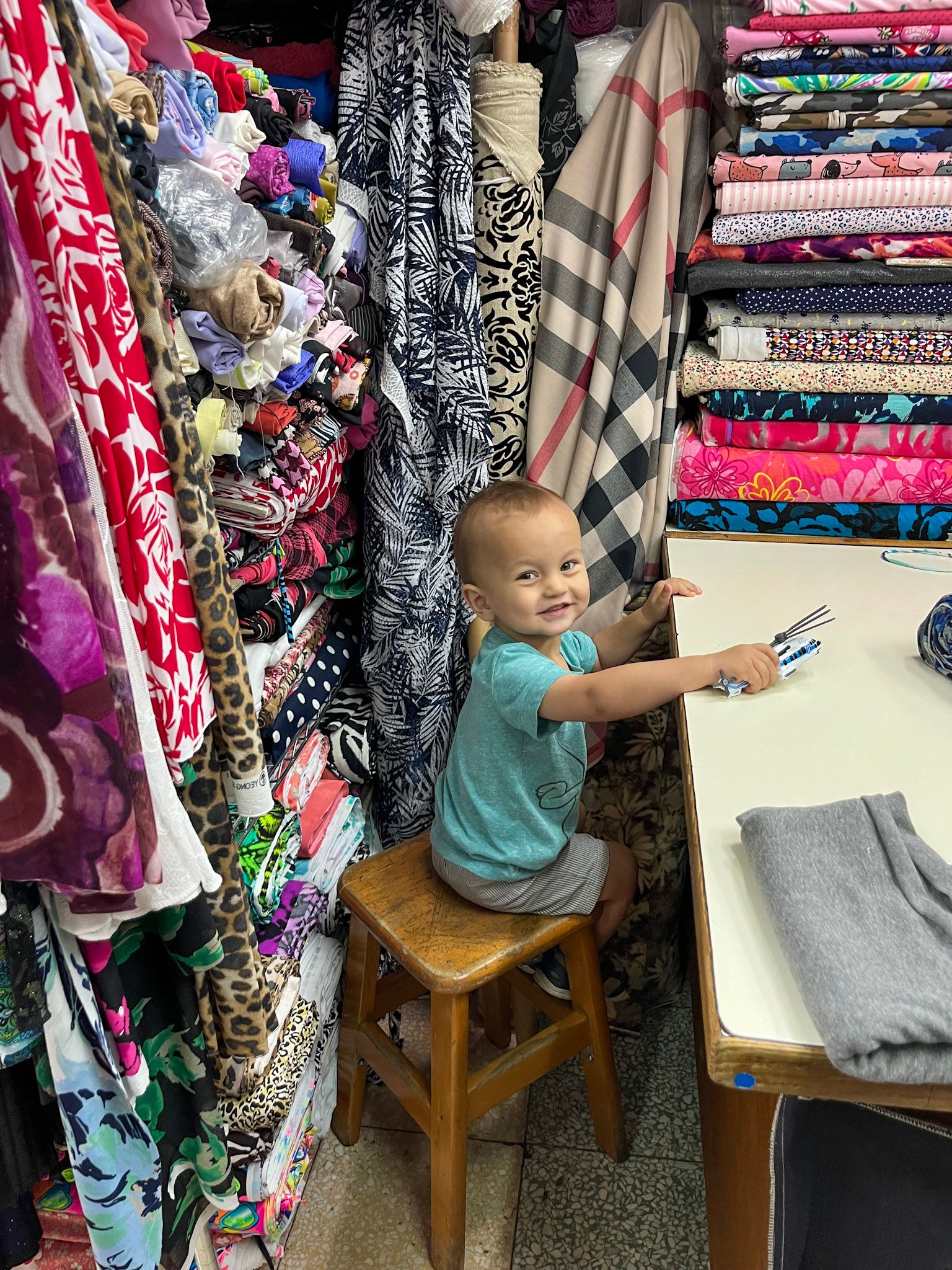 After three years of being separated from my own machine and one year of not having a machine at all, I am happy to report that H's parents got me one for my birthday! And wow, it is a serious machine.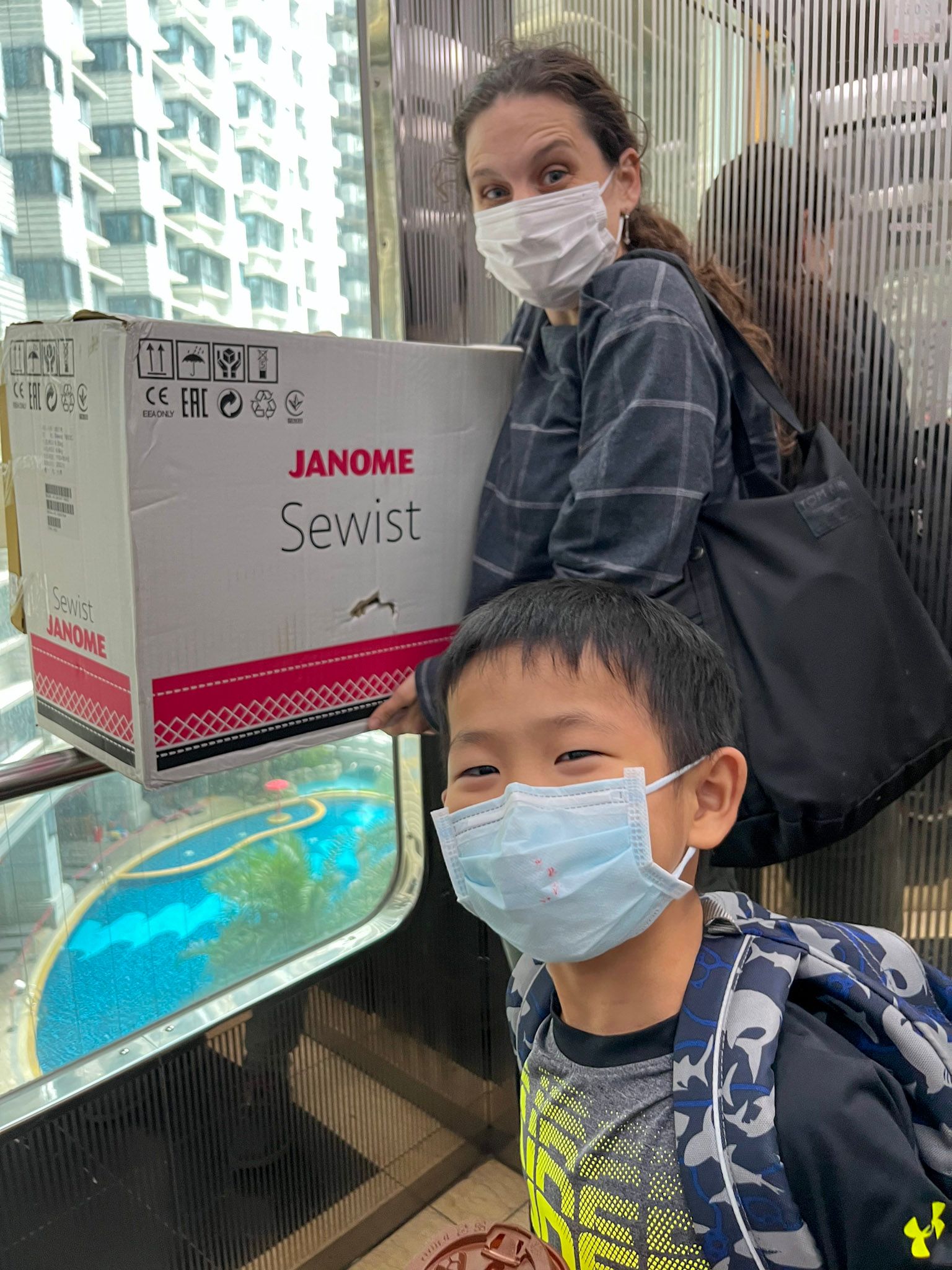 I suppose last time I got a machine, it was more as a "possibility." I thought I wanted to sew in my grown-up life, but I wasn't really sure I could do it or how much I would use it. That was eight years ago! Well, suffice it to say, I was in the market for a different type of machine this time around. I knew I would use it, and I knew what I would use it for. So the result was that I got a very nice machine. I told H it was like if I had gone from driving a stick shift pickup from the 80s to driving a Tesla. Wow!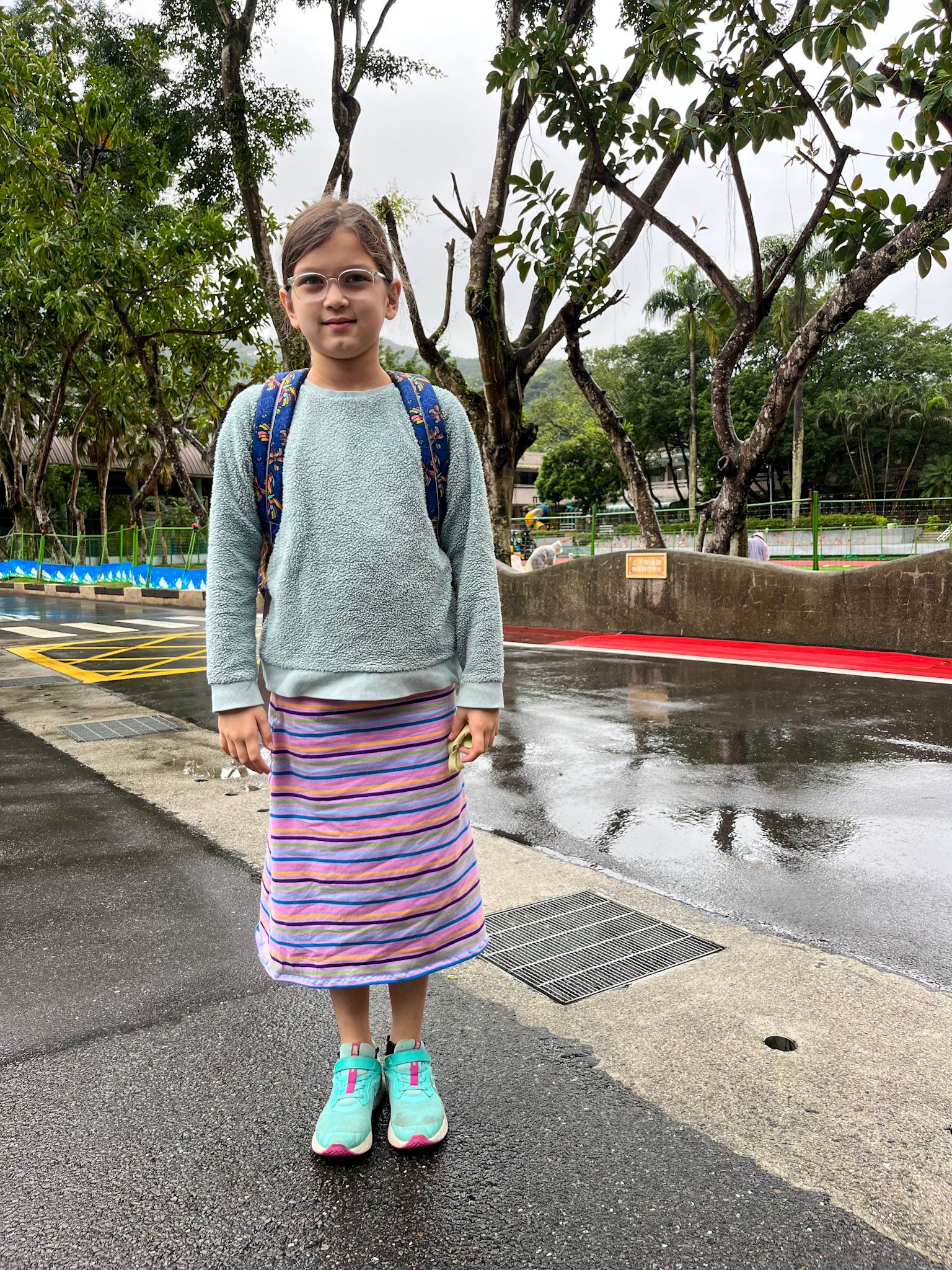 I went ahead of time to scope out the fabric options here, and I was really blown away! In the middle of town, there's a giant warehouse full of tiny booths selling fabric. Of course, most of it is not the kind of fabric you use to make clothes (more like for quilts, if you can imagine the difference), but they had several big shops with clothing fabric. It was so intense! The whole thing is like a giant labyrinth of fabric, and the aisles between the booths are so tiny that I couldn't even fit the stroller through most of them. Most of the booths are so small that the shop owners are like buried in caves of fabric. But the quality was higher than I expected and the prices were decent. I've never really been able to buy fabric for clothes in person, and I had so much fun getting to touch everything and feel how stretchy it was and how thick it was and all that! Let's just say the challenge will be to not buy too much fabric....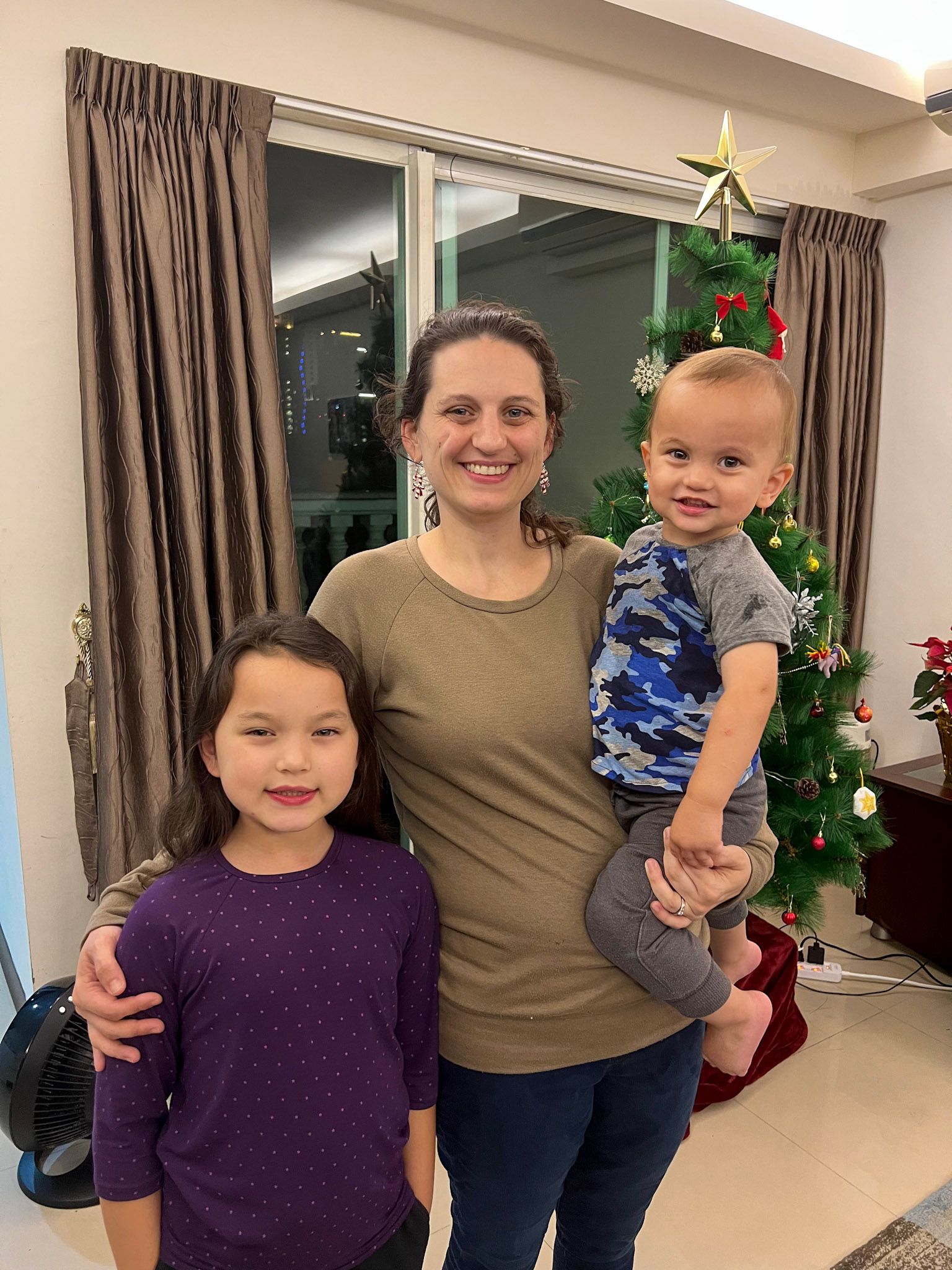 So basically I waited until the machine had shipped and then I went and bought the fabric and pre-washed it, so I was ready to start right away. I had even cut out patterns ahead of time. I sewed up skirts for the girls and shirts for all four kids. It felt so good to be sewing again! My one big concern with getting a new machine was that having a sewing machine wouldn't help me with not having very much free time. And that's been true. But so far it hasn't been enough of a problem to keep me from sewing! I think I'm just spending less time browsing the internet on my phone. So that's still a win!