How does it happen so fast?!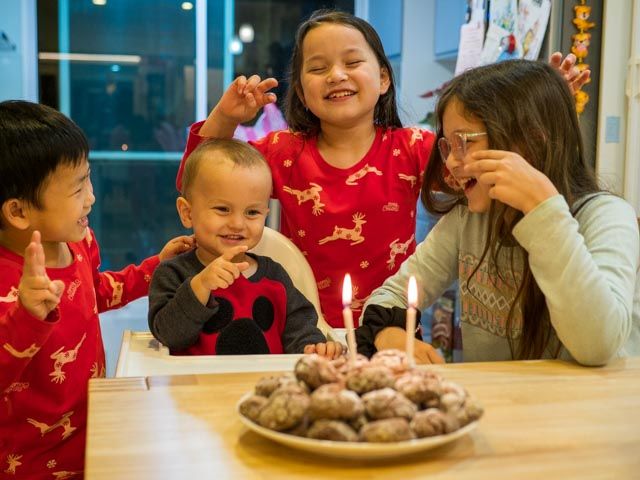 Kids are so funny on their second birthdays. I mean, it's not like we didn't have a big first birthday party. But because the awareness is there, it's like they're experiencing it all for the first time. And wow is it exciting!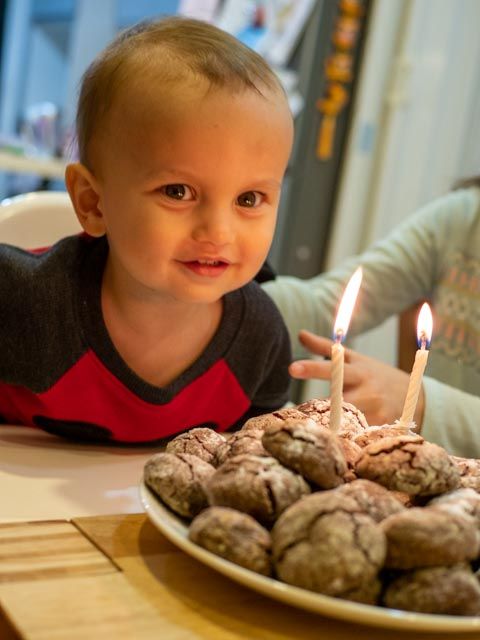 On K's first birthday, we were literally on an airplane crossing the Pacific. It was nice to be much more settled this time around! And he really seemed to understand what was going on! It helps that E and M had just had birthdays. I had one too, but I don't think that was as exciting for him you know. So all day long, he was saying "Birthday! Birthday!"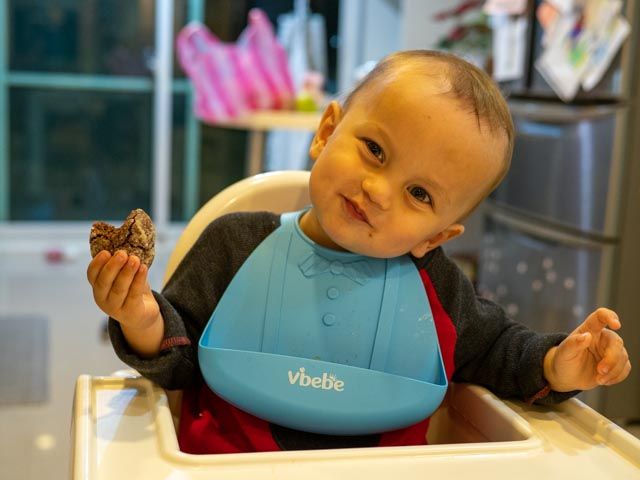 The second birthday is about the last time I get complete unilateral decision-making power over the cake. So this year, I picked chocolate crinkle cookies. You know, Christmas was coming up, and I hadn't had a chance to make good Christmas cookies and anyway I thought he would really enjoy them. And I was right! Cookie was his new favorite word.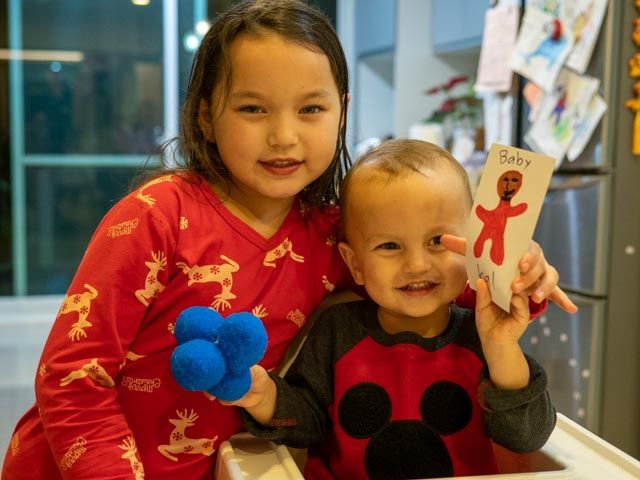 We got him a few small presents and E even made him something in her art club that he really enjoyed. We were really surprised how much he liked the Mr. Potato Head! He's always carrying it around and going "Head! Glasses! Nose!" I guess it was good timing right as he was learning the names of different parts of the face.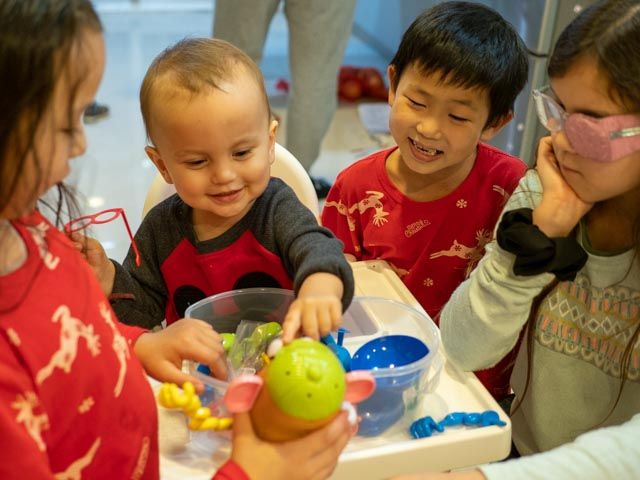 Anyway, now K is very aware of the reality of birthdays! He sings happy birthday to himself all the time, and wants to talk about cake and cookies non-stop. It's so amazing how much they change in those first two years. It's such a precious time. Sure, he's showing signs of the terrible twos now, but it's all just so sweet and simple at this age, it hardly even bothers me. It's such a gift to be in this stage again!