Honey and Pops for Christmas!
After quite a bit of airline drama, my parents made it here to spend Christmas with us!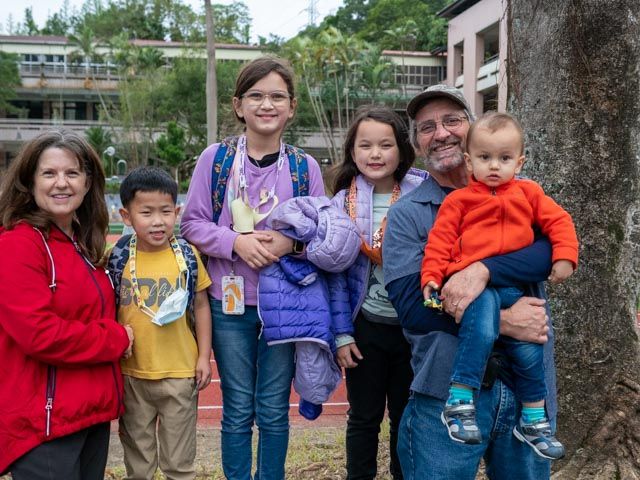 Now that my sister works for an airline, my parents can fly standby! Unfortunately, that perk doesn't apply to us. But at any rate, it's pretty nice that my parents could come visit us for relatively cheap. Except that they got stuck in San Francisco for almost four days, and that really cut into the trip. But after some serious research, they ended up buying surprisingly reasonable one-way tickets here and made it in time for Christmas!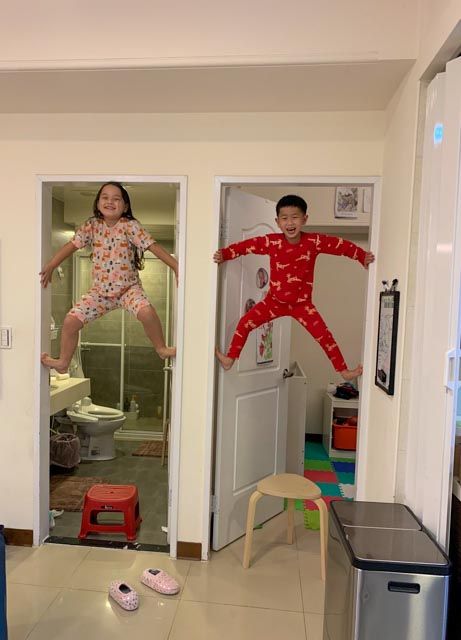 It was a good thing they made it, because they had two enormous suitcases full of gifts. Seriously I think it's the most gifts my kids have ever had under a tree. At any rate, they made it and everyone was really happy to see them! It being Christmas turned out to make for a very hectic visit, which I'll tell you more about in another post.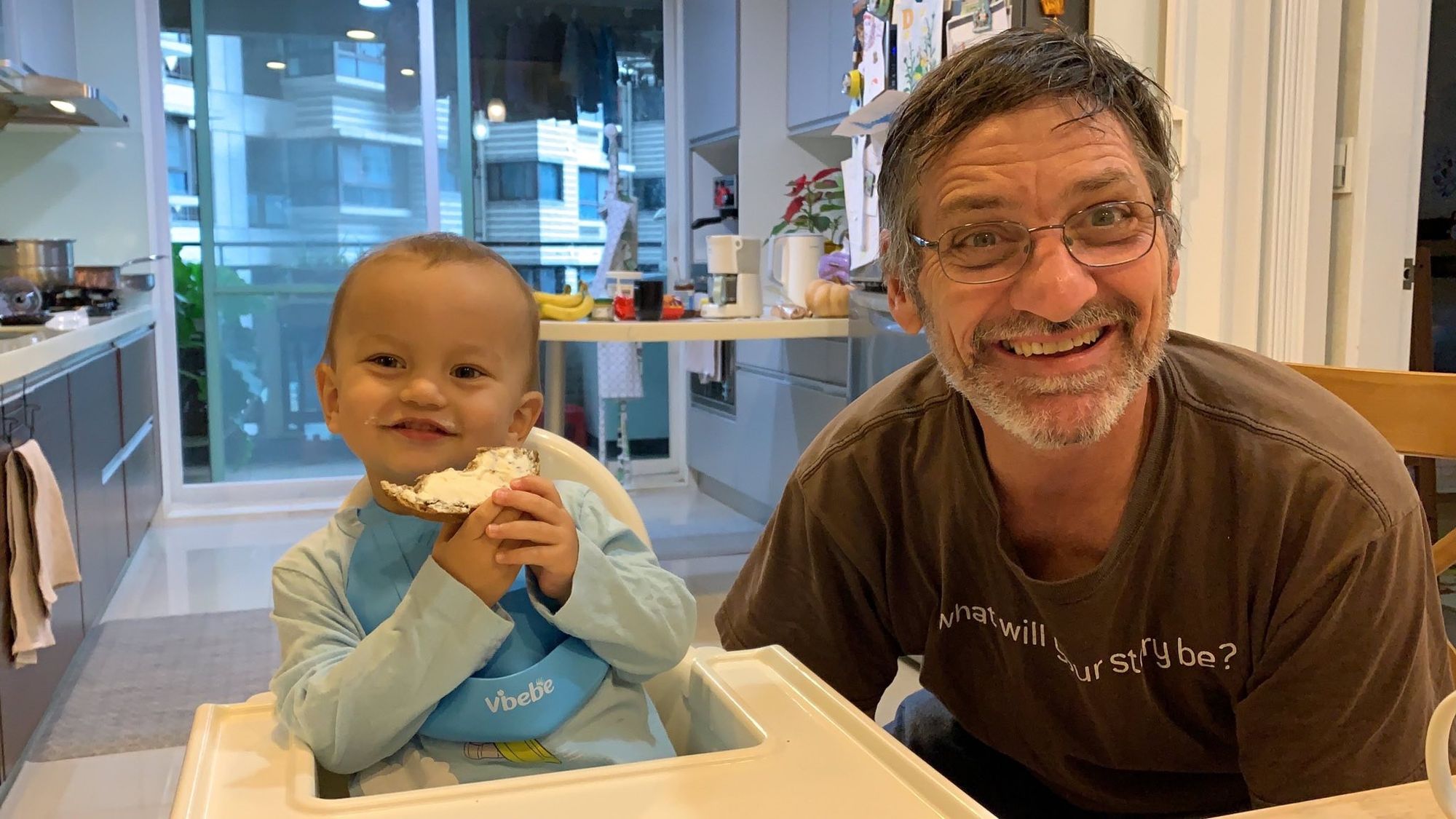 The kids still had school on most of the days that they were here, but between half days, a weekend and one day off of school, they still got to hang out a lot with them. But obviously the kid that benefitted the most from it was K! He was with them constantly, and he sure was happy about it! It was nice for me too, not to have to lug him around everywhere.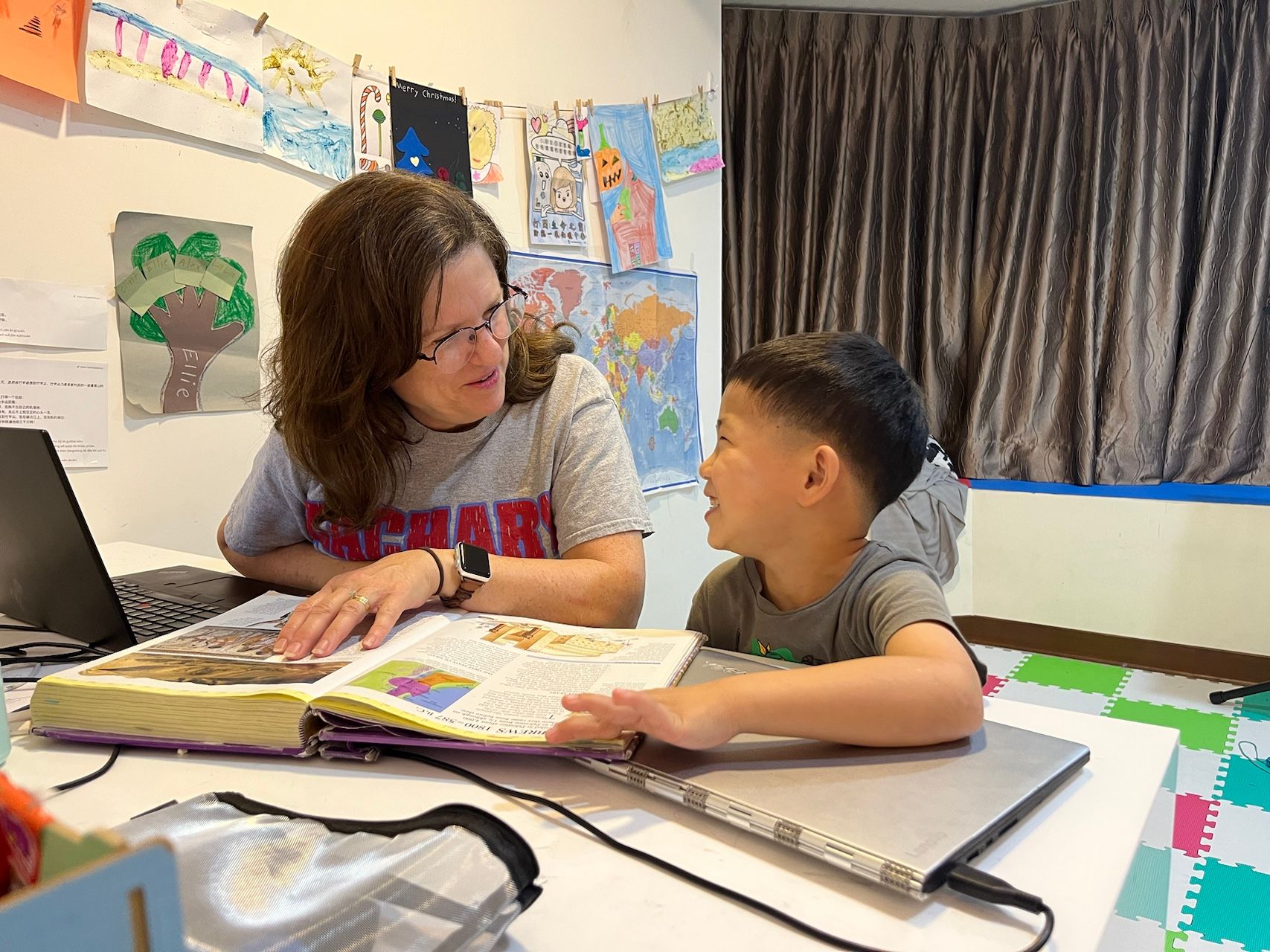 They were here for such a short time that we didn't have time to do much, but they did get to go to the most famous museum here and we also brought them to the second most important place in the city: Costco. I think they had a good time seeing what was different and what was the same! Actually it was pretty nice for us to be able to have them just pick out what they wanted to eat while they were here, and we ended up doing the same thing with H's parents a few weeks later.
My parents can't help at all with school homework, but they did help a little with English home school! It was nice to be able to just assign someone to read aloud to Honey and then not have to worry about it. I think having so many kids really reactivated my mom's big family instincts. One day when the kids got to come home after half a day, my mom kind of panicked that dinner hadn't even been started yet and she helped me prep some roasted veggies and bread rolls for dinner. I thought that was really nice, but it wasn't until a couple hours later when it was all done that I finally realized and told her that it was only 2pm. We got a good laugh out of that, but it was nice to have dinner ready to go several hours early!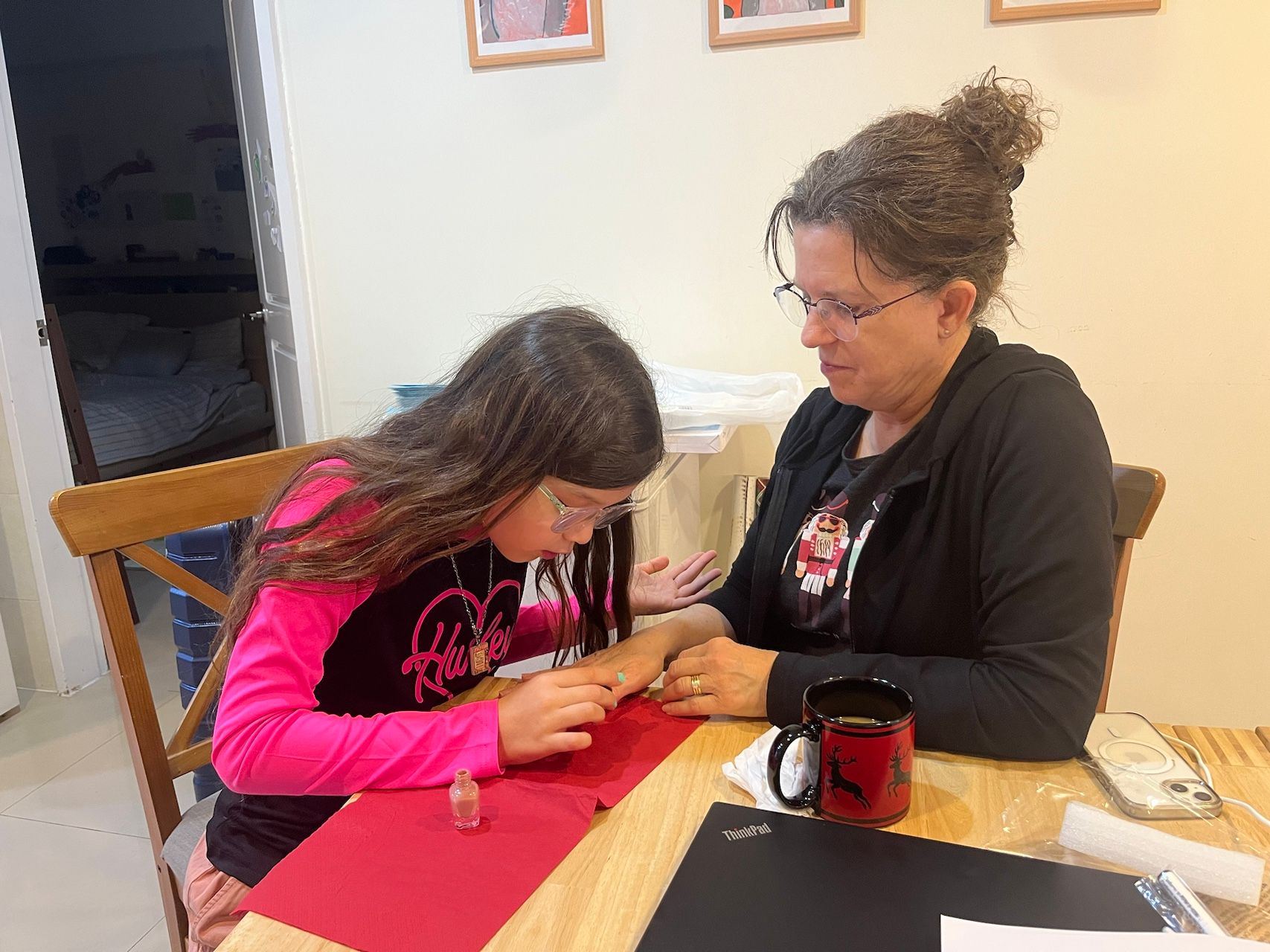 My dad found lots of things to fix, and it was more than once that they walked to the nearby Home Depot equivalent. I think he fixed all of our broken toys that I never get around to, and the kids sure appreciated that! K even learned how to say "Yoshi head broke! Uh-oh!" about a little Mario Kart matchbox car. Yoshi's head got glued on multiple times that week.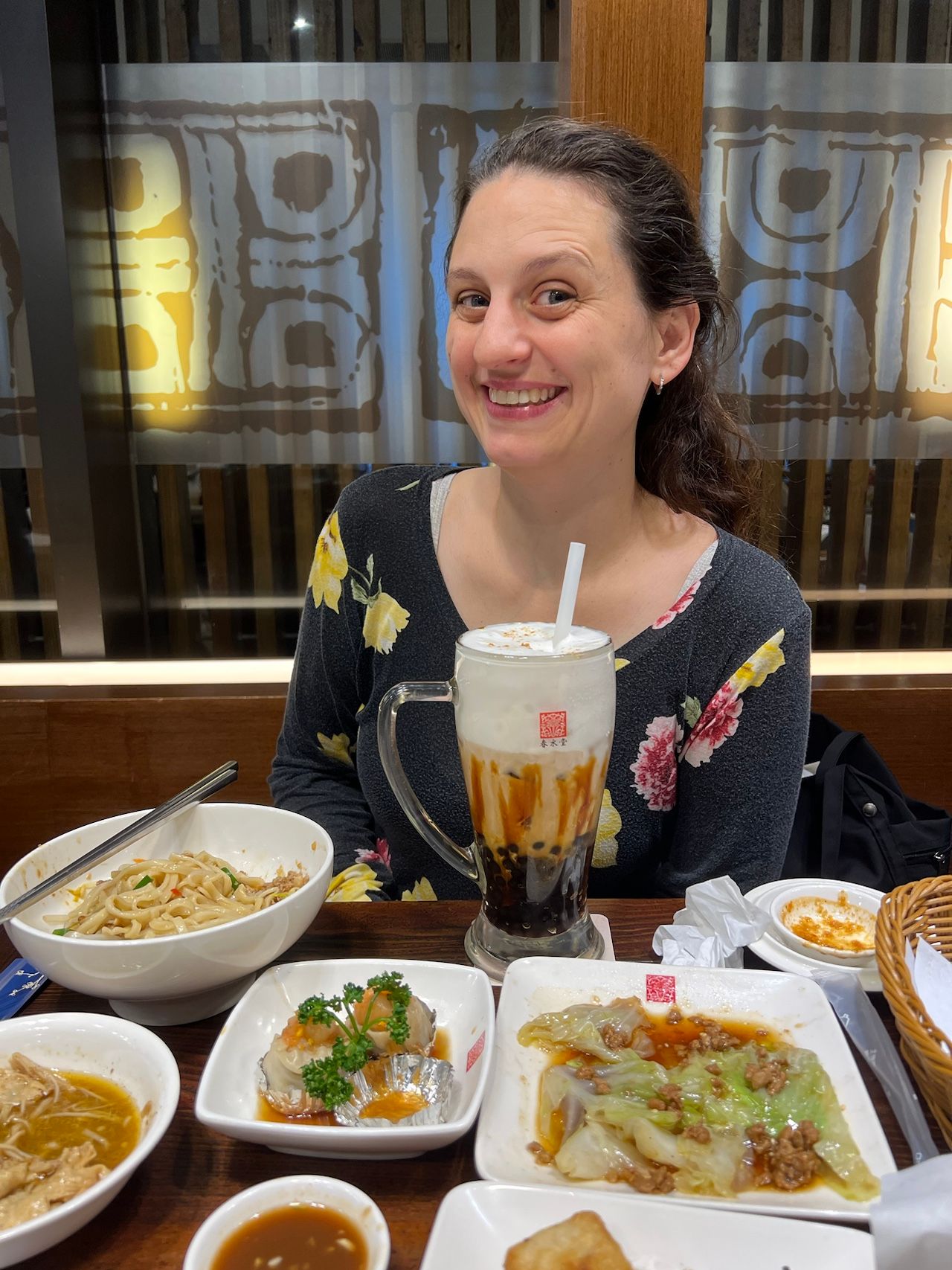 It was a very hectic visit, especially with the first few days cut off. We thought maybe they would have as much trouble getting back as they did getting here so it would even out, but it turned out that it was very easy to get back. Oh well, we all learned a lot about flying standby and we'll be ready for next time!