An "End of the Year" Carnival at School
I'm not sure why it's not called a Christmas Carnival.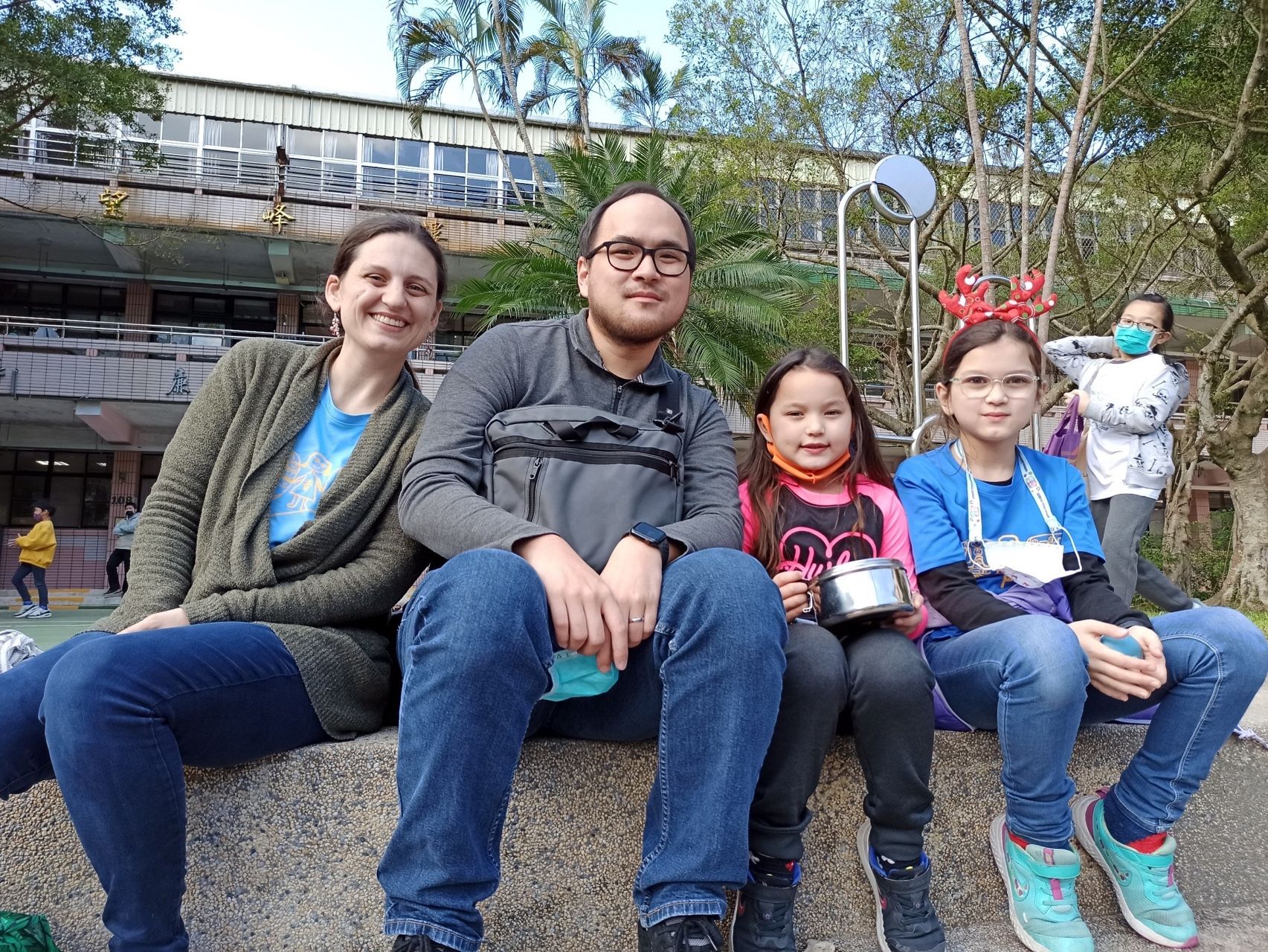 One of the challenges we've faced here is that because we speak the language, people assume we know what's going on. So when I asked in the class group chat what the "end of the year activity" was like, they were like, "Oh! It's the end of the year activity! If you're willing, you can help! It'll end around noon." And I basically learned nothing new. Whereas I think if I had asked in English, they would've explained what an "end of the year activity" was in the first place. So I was not exactly prepared for what I found when we got there!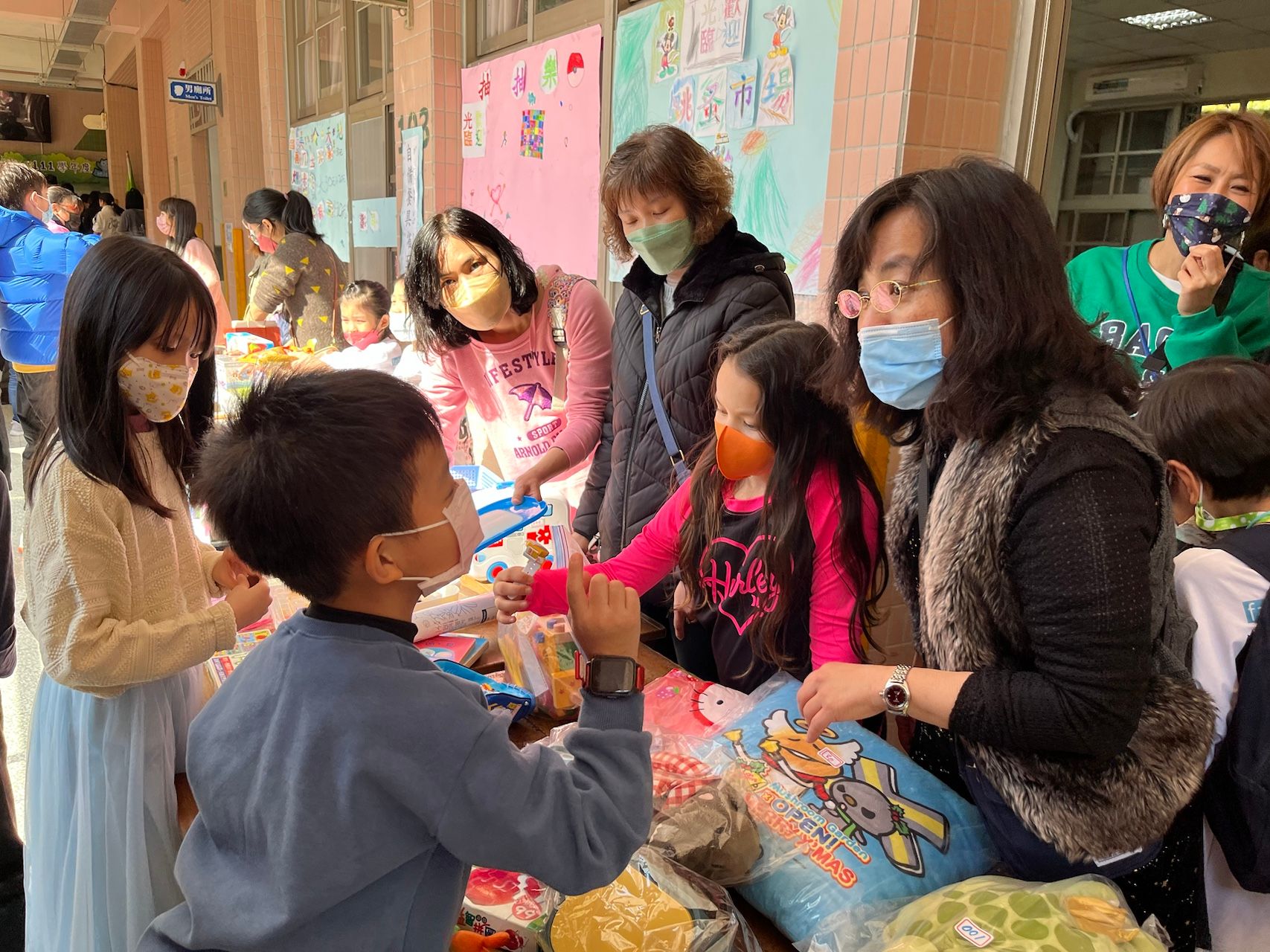 First of all, the event was on a Saturday. And it started at 8am. But you also had to get there early to set up and to find parking. So that's how we found ourselves at school at 7:15 on a Saturday. I mean, this was not a come-if-you-want-to event! It counted as a school day! And on top of that, it was not just any Saturday, it was Christmas Eve! The other foreign parents and I just kept looking at each other with bleary eyes.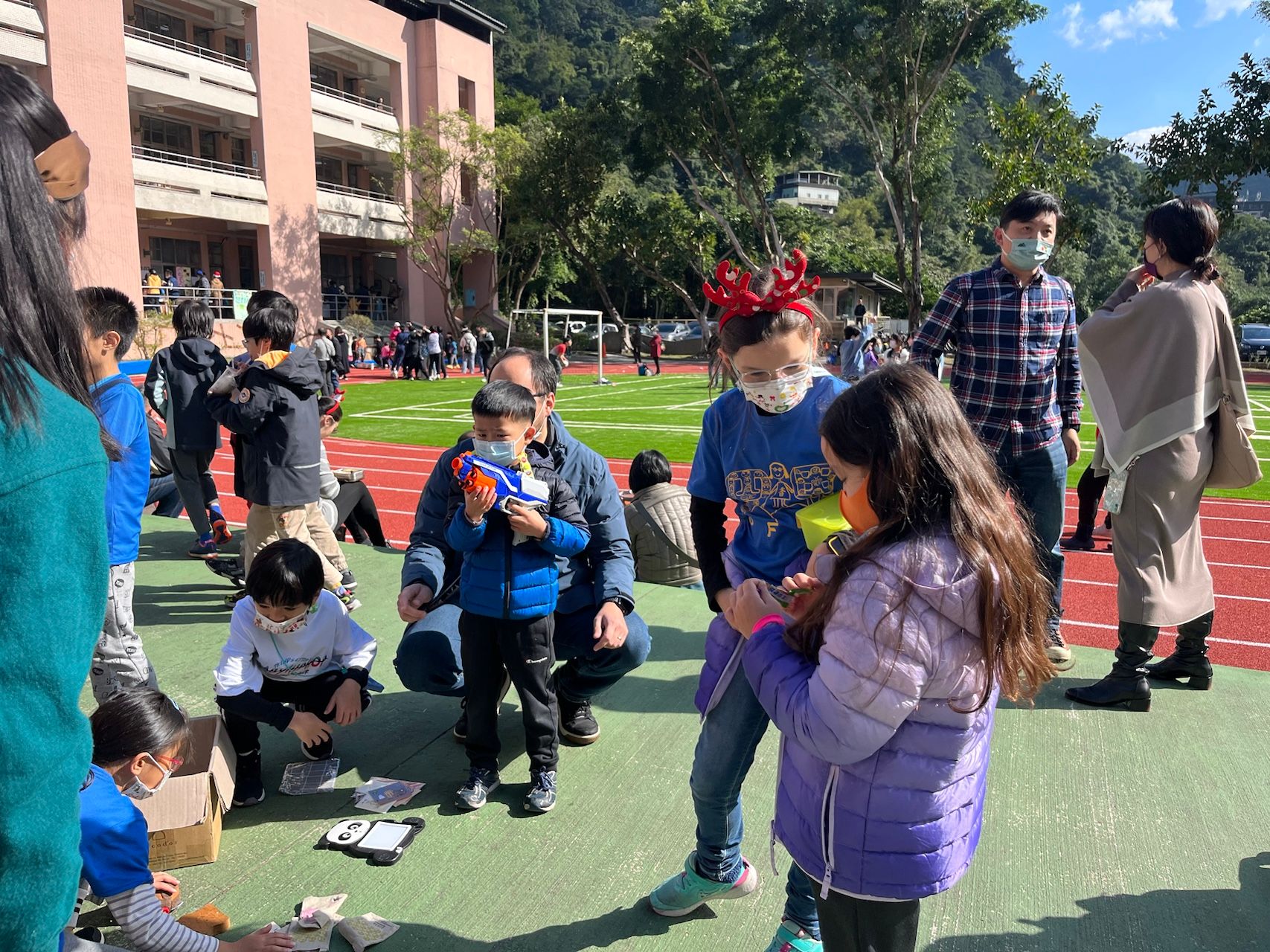 So basically it was like a huge carnival. Each class prepared several different booths. (By "class" I mean "the parents of the class," thank goodness first graders are exempt.) There were basically three types of booths: food, games and garage sale. E's class only did garage sale, so all the kids brought old toys and books that they didn't want anymore and set them up on tables outside their classroom to sell them. Any money they made went to the class fund that they use for field trips and such. Money made from selling food or game tickets also went to a class fund. M's class did all three types of booths, and they spent a whole week making posters and setting up their games. Mostly it was games that people just had at home and could bring to the school, like Nerf guns with a target or bowling pins or bean bag tossing games. This is clearly a thing here, people actually own real carnival games and keep them on hand for things like this!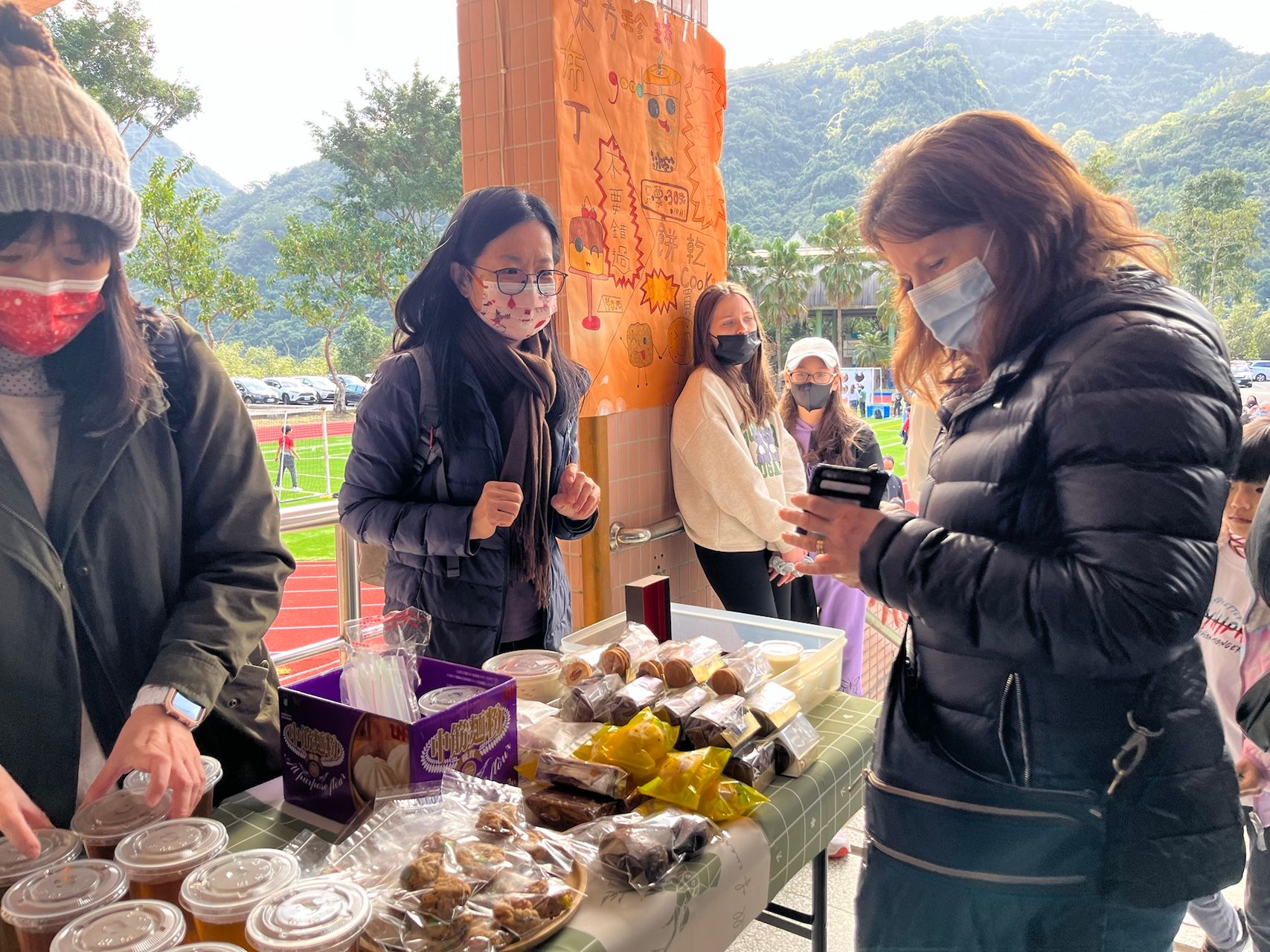 Also, a few days before the event, M's teacher asked me to make cookies to sell at their booth. I mean, I had kind of been thinking about it anyway, but had decided it was too much work. Well, it's a little hard to say no when the teacher asks you directly like that! So I ended up making over 100 cookies the night before. Good thing my mom was here to help! I can't imagine having done it by myself. Even my dad made cookies! The good news is that we got rid of a lot of toys and books we didn't want, especially when I told E that she could give them away for free at the end. It was a lot of fun! But considering we went directly from this event to violin lessons and then directly from violin lessons to Christmas Eve service at church.... let's just say I hope the events work out a little differently next year.