It has been really strange being here for Christmas, because on the one hand, they don't celebrate it, but on the other hand they kind of do! And that made it completely insane.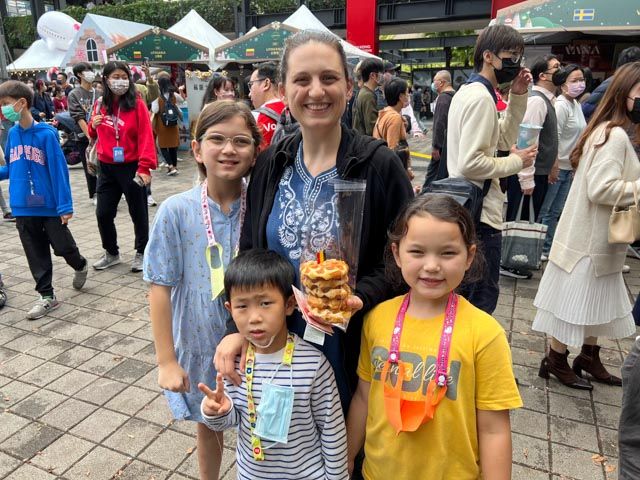 I just. I just was not prepared for what we discovered around Christmas here. I mean, this is not my first Christmas in Asia! I'm used to businesses putting up Christmas decorations but life not really stopping. It's hectic to do your own celebrations without anything else in life stopping, I already know that. But what we found was way, way more hectic than that.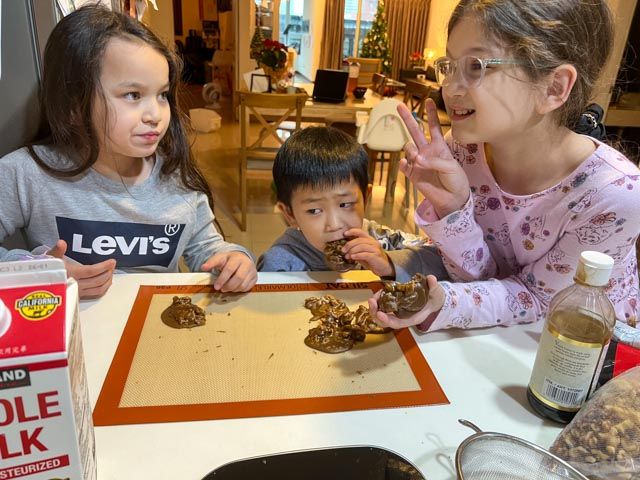 There were a couple of events leading up to Christmas that we wanted to do. All the European-owned businesses here set up a Christmas market in the center of town, and M's former classmate (who now goes to a French school) was running a booth. And then we also went to a children's show and carnival at the megachurch of one of G's classmates. They performed a modern, Asian version of A Christmas Carol! It was actually very funny. Scrooge was this middle-aged woman--I think you'd call her a Karen. I mean, really it was a very funny rendition. Both of those were really fun! We missed most of our complex's "end of the year activity" by going to the "end of the year activity" at the megachurch, but you know it seemed okay.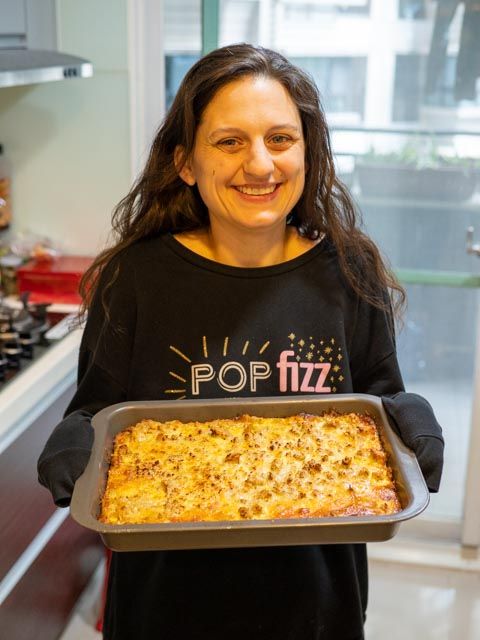 It was nice to have Christmas-y activities to enjoy! But once we got to the actual weekend of Christmas, I realized that wow, it was not just those few things! The kids' school had a carnival on Christmas Eve, and their orchestra had a concert on Christmas Day! Not to mention that because Christmas was on a Sunday, we had Christmas Eve service on Saturday night and regular service on Sunday morning! It ended up being so exhausting that I didn't make my regular cinnamon rolls and we didn't even open presents on Christmas morning!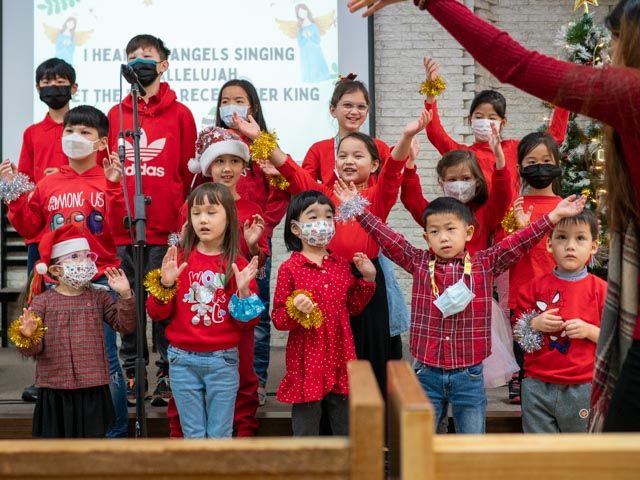 The pastor's wife also asked me to bring cookies to share at church on Sunday morning. So after having baked over 100 chocolate chip cookies for the school carnival only a few days before, I stayed up until 2am decorating over 100 Christmas sugar cookies. Fortunately, that made it pretty easy to throw together a breakfast casserole for the morning. But let's just say that by the time we got to the end of the orchestra concert, which was our last scheduled event for Christmas weekend, I was not the only one who completely collapsed!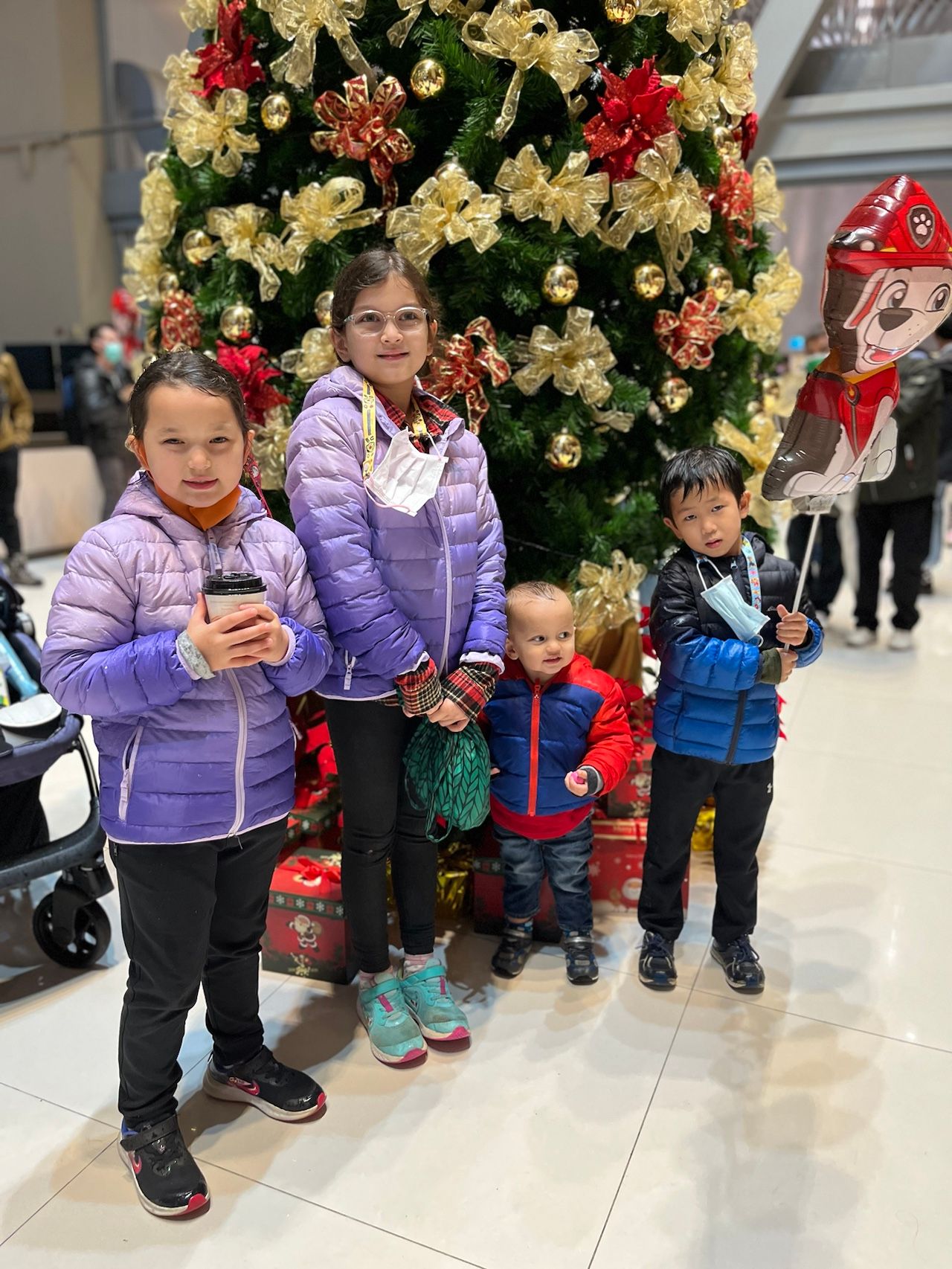 Thank goodness, the school gave us Monday the 26th off to compensate for having been required to go to school on Saturday. Once we got back home from that concert, we didn't open the front door again until Tuesday morning! We got to finally open presents, and we all slept in the next day (and ate our cinnamon rolls!) and mostly sat there shell-shocked from the activities of the weekend. My parents have been telling everyone since then that our life is completely overwhelming! I mean, I can't blame them for coming to that conclusion! I suppose that if given the choice between spending Christmas in a quarantine hotel and spending it the way we did this year, of course I'd pick this year. But I really hope next year ends up somewhere a little more in the middle!